Brian Kelly, the mastermind behind "The Points Guy," has cracked the code for maximizing points and miles. Therefore, let us explore the best Brian Kelly quotes that will revolutionize how bloggers travel and earn rewards.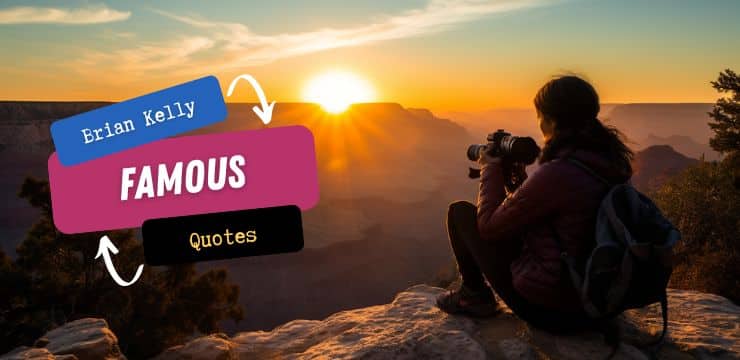 What is Brian Kelly best known for?
Brian Kelly is a trailblazer in the world of travel rewards, deals, and reviews.
From airline reward programs to credit card companies and cruise stories, he's got the inside scoop on managing our frequent flyer points, miles, and more.
He's the man behind "The Points Guy," a platform that has become the go-to resource for everything related to travel, points, and miles.
Despite facing challenges and legal troubles along the way, Brian Kelly has become a top influencer for travel and success.
His quotes can inspire and motivate readers to dream big, work hard, believe in themselves, persevere through obstacles, and achieve success
 ◘ Have you ever wondered how to travel like a pro without breaking the bank?
Imagine jetting off to exotic capitals or accumulating enough points for a business-class upgrade. It's not just a dream; it's possible with the right strategies.
The Points Guy has transformed how people view and use airline points and credit card rewards. His expertise has made him a sought-after authority in the travel industry, making him one of the travel gurus we can't ignore.
Not just a blogger, Brian has been featured in major publications, solidifying his position as a leading voice in travel optimization. He educates millions on maximizing their travel experience and points through his platform.
With Brian Kelly's expert advice, content writers and travel bloggers can explore the world without the financial burden associated with frequent traveling.
ThePointsGuy offers a plethora of information, ranging from news about airlines and hotels to guides on the best ways to use credit card points and ways of accumulating and using airline points and miles.
His site provides the latest deals and reviews and valuable insights into loyalty programs, credit card comparisons, and tips on maximizing travel bookings.
His motivational quotes are not just words; they are a roadmap to a life of adventure and luxury travel. Keep reading for some of the most impactful Brian Kelly quotes.
Why Content Writers Should Follow Brian Kelly

With a domain rating of 82 and an estimated 3.9 million monthly organic traffic,
I think we can safely conclude that there is something worthwhile every blogger who wants to write and publish great content on their blogs can learn from thepointsguy.com
For content writers, especially those in the travel and finance niches, The Points Guy is a goldmine of information. It showcases how to present complex topics in an engaging and reader-friendly manner.
The website's structure, with its mix of news, reviews, guides, and deals, offers a blueprint for creating diverse and compelling content.
Moreover, the site's commitment to transparency and detailed advertiser disclosure set a benchmark for ethical content creation.
How To Create Blog Content Like ThePointsGuy Blog

The Points Guy has mastered the art of engaging content. Here's how bloggers from various niches can emulate this style:
Be Comprehensive: Dive deep into your topic. Offer readers a mix of news, reviews, and actionable tips.
Transparency is Key: Always disclose affiliations and partnerships. Trust is paramount.
Engage with Visuals: Use high-quality images and infographics to illustrate points.
Interactive Elements: Incorporate polls, quizzes, or calculators to engage readers actively.
Clear CTA: End posts with a clear call-to-action, guiding readers on the next steps.
Adopting these strategies can elevate your content, making it informative and engaging.
Best Brian Kelly Quotes
What is Brian Kelly's most famous quote?
"Always pay your credit cards in full every month because if you're paying interest on those points, you will negate their entire value. So be disciplined with your finances."
List of other famous quotes by Brian Kelly.
I can guarantee you that when you first redeem your miles and points for a nearly free flight or hotel stay, the rush you get makes all of this worth it.
Airline lounges aren't all that glamorous in the US, but if your flight gets canceled, those agents at the lounge are generally the most seasoned agents.
It's all about knowing the perks. A lot of credit cards have these amazing perks, but you just need to know how to maximize them.
With so many cards out there and so many issuers, there are new products coming out all the time.
It helps when your spouse or partner also gets in on the game; then you're doubling the amount of points and miles.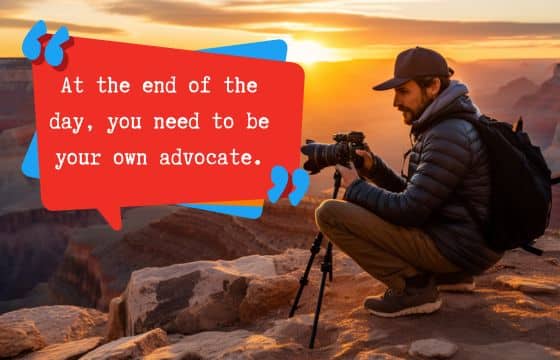 It really takes a while. Do your own research, search the forums, read through the blog comments on all of my posts and similar sites, and see what people are doing.
Don't put all of your miles in one basket; you want to diversify so that when it comes time to redeem, you're not at the mercy of one airline program.
Charitable work that The Points Guy has done over the past several years, and I'm so excited for what's to come.
The Points Guy is committed to using travel as a positive force to bring people together, educate communities, and support initiatives to promote equality and opportunity around the globe.
It's more than just going on vacation; it's about breaking down cultural barriers and understanding how history [affects] society.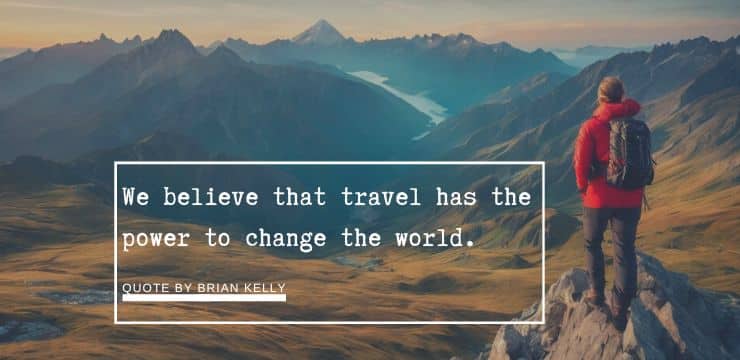 Quote by Brian Kelly
Other Memorable Brian Kelly Best Quotes And Famous Lines
Brain Kelly Quotes
You run a business now; act like it. You're a fancy business owner now, so you have to have swag.
It's time to take the next big step in your relationship with your business: separation.
Having an airline credit card if you fly a certain airline can easily save you.
Business cards like the Amex business platinum not only help you to speed past the lines with TSA PreCheck and Global Entry but also give you access to lounges.
Inspirational quote by Brian Kelly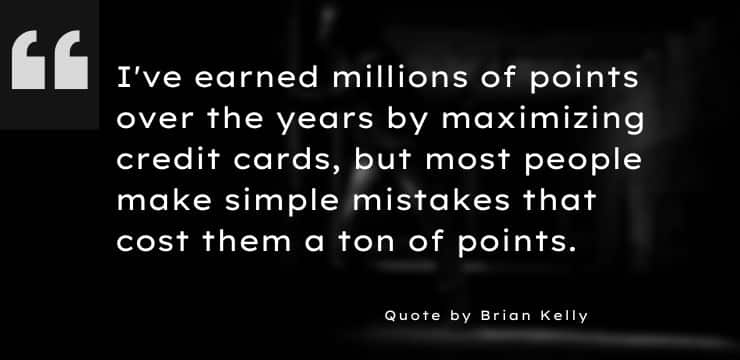 75+ Best Content Writing Quotes
Discover a treasure trove of wisdom in our latest blog post on quotes for content writers! Elevate your writing and find the inspiration you've been seeking. No gimmicks, just genuine insights that can transform your craft. Click to explore now!
Business credit cards often come with higher lines of credit, which means many small businesses can get off the ground.
Just remember you'll need to pay your bill off in full every month, or else you'll incur pretty hefty fees.
The bottom line is that if you want to be a successful business owner, you have to get a business credit card that helps your business meet its needs and earn a bunch of points while doing it.
It can be confusing with all the different miles and points, but once you have a goal in mind and are working towards it, all of this makes sense.
Brian Kelly Motivational Quote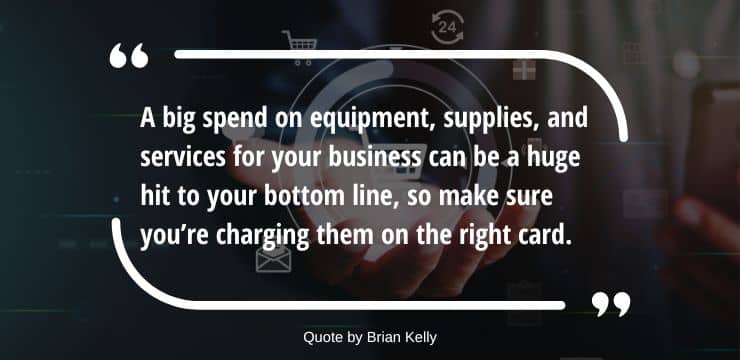 Some of the best points-earning cards out there come with annual fees, so don't always assume that a No Fee card is better than one with a fee.
The number one way to rack up those miles and points is by getting strong signup bonuses and then maximizing every single dollar you spend.
Buy the cheap domestic tickets and save the miles for those International tickets that are just insanely expensive these days.
It's insane to think our government is working to take away points, you know, in a day when travel's so expensive.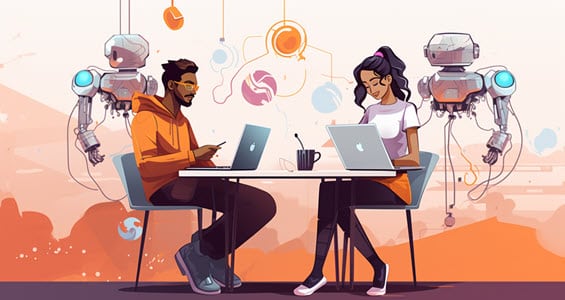 Can AI Truly Emulate the Human Touch in Travel Writing?
In an era where artificial intelligence writing tools continue to evolve, one wonders: Will they ever capture the nuanced expertise of niche bloggers like Brian Kelly and ultimately replace humans?
Or will the human touch in sharing experiential advice always remain irreplaceable? The future of content creation with AI writing tools is on the horizon, and it's a thrilling journey to anticipate.
Brian Kelly Quotes: The Man Behind Million-Dollar Travel Tips
Drawing inspiration from Brian Kelly's insights on "The Points Guy," it's evident that mastering the points game is more than just accumulating bonuses.
Whether you're planning a trip to a new country's capital or seeking advice on using airline points and miles, this platform offers invaluable tips and insights from credit card companies and big Airline companies like American Airlines.
Travel writers can build frequent flyer miles and explore the world more efficiently.
To sum up, there it is—Brian Kelly's Quotes are not just nuggets of wisdom but a comprehensive guide to mastering the art of travel and financial freedom.
Quote from Brian Kelly
Related Posts You Might Like: