Content writing builds the relationship, whereas copywriting seals the deal.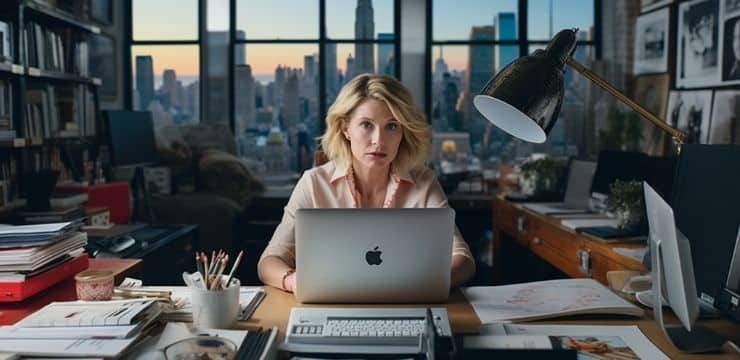 You're staring at your screen, fingers poised over the keyboard.
You need words—words that sell, words that tell, words that do both.
Welcome to the crossroads of Copywriting vs Content Writing, a junction often misunderstood yet critically important.
So, what's the difference between a copywriter and a content writer?
And why should you care?
☑ Copywriting is your direct sales engine.
Imagine you're in a buzzing market hall. The copywriter is the magnetic seller who catches your eye and convinces you to buy that must-have item. A copywriter is about the immediate, the "take action," the now.
It's the catchy product descriptions, the irresistible email marketing, and the compelling social media posts that drive sales.
Two roads diverged in the digital landscape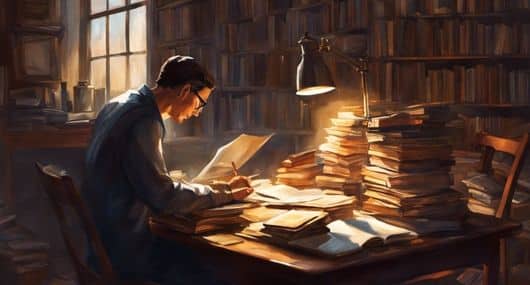 ☑ Content writing is your marathon.
Across the market hallway, the content writer is the sage who gathers a crowd, sharing valuable content that enriches and educates, making you a loyal follower.
Content writer is in it for the long haul, focused on building trust and relationships. It's crafting SEO-friendly pieces that offer real value, aiming to build a loyal target audience.
These writing styles are the two pillars holding up your marketing strategy in the digital world. Understanding the key differences between copywriting and content writing fine-tunes your marketing goals.
It's not about hiring a freelance writer or copywriter!
☑ The primary goal is to pinpoint your website content needs.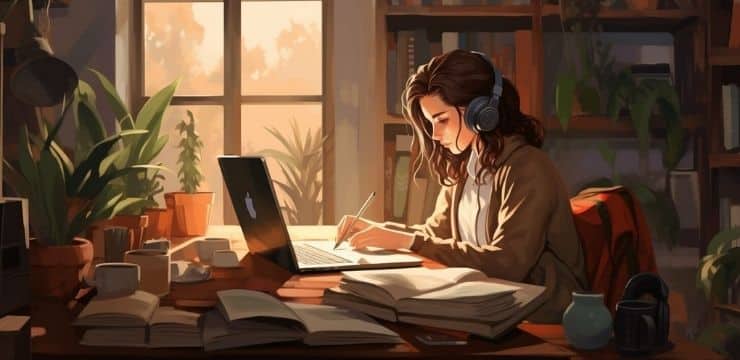 Whether selling a product or service or crafting a content marketing strategy, the choice between copywriting and content writing affects your conversion rate and customer relationships.
So, what's our next move?
This blog will unmask what it really means to be a content writer versus a copywriter— dissecting their roles, skills required, salary expectations, and how to decide which one is right for your business needs.
Let's dive in and unravel the intricacies of copywriting vs content writing.
The choice is yours. Know the difference today and unlock your marketing mojo.
Copywriting sells. Content Writing tells.
Content writers craft articles and blogs to captivate and convey the brand's essence.
Copywriters use snappy, direct language to sell and drive action.
Content informs; copy persuades. Know your goal, make your words work, and pick your style.
Choosing between content and copy? Weigh your goals, audience, budget, skills, niche, and resources.
The Difference Between Copywriting And Content Writing
What Is Copywriting?
Copywriting is a writing skill specializing in crafting persuasive text to prompt the reader to take a specific action, such as purchasing or subscribing to a newsletter.
✔ Copywriting is often used in sales and advertising.
It's the driving force behind those compelling product descriptions, irresistible email campaigns, and punchy social media posts that make you hit "buy" or "subscribe."
▣ What exactly does a copywriter do?
A copywriter is a professional skilled in creating compelling and persuasive text designed to drive action. They Specialize in various forms of marketing copy, from advertisements to product descriptions.
The main aim of a copywriter is to boost brand visibility and compel the reader to take decisive steps, like buying a product or subscribing to a service.
▪️ What skills do you need as a copywriter?
Persuasive Writing: Ability to craft compelling messages that drive action.
SEO Knowledge: Understanding search engine optimization to make the copy more visible online.
Research Skills: Gather and synthesize information relevant to the product or service you'll promote.
Audience Understanding: Insight into the target audience's needs, desires, and pain points.
Creativity: Talent for generating original ideas and approaches for various marketing campaigns.
Adaptability: Flexibility to write across different platforms, from social media posts to email marketing.
Technical Proficiency: Familiarity with copywriting tools and platforms used in copywriting, such as content management systems and the new AI tools for content creation.
Attention to Detail: Skill in proofreading and editing to ensure error-free copy.
Time Management: Ability to meet deadlines and manage multiple projects simultaneously.
Marketing Fundamentals: Basic understanding of marketing principles and how copywriting fits into a broader marketing strategy.
Data Analysis: Competence in interpreting metrics to assess the effectiveness of copy.
Ethical Standards: Knowledge of legal considerations in copywriting, such as copyright laws and truth in advertising.
Copywriter vs Copywriting
▣ Types of Copywriting
There are many kinds of copywriting, each with its unique flavor and purpose.
Each serves a specific role in the grand scheme. From the high-stakes sales world to the intricate nuances of technology, copywriters come in various forms, each a specialist wielding words like a craftsman with a chisel.
Sales Copywriters: They write to make people want to buy things. The magicians of desire! They craft words that make you crave that must-have item.
Marketing Copywriters: The storytellers, spinning narratives that make a brand's offerings irresistible. Their job is to tell about a company's goods or services.
Technical Copywriters: The translators of tech, turning complex jargon into everyday language. They make these complicated topics easy for everyone to get.
Online Product Copywriters: The digital tailors, stitching words that make you click 'Add to Cart' for items sold online, like clothes or electronics.
Communications Copywriters: The speechwriters for the C-suite and prominent people in the business world, crafting dialogues that captivate and inspire.
Freelance Copywriters: The lone wolves, masters of the craft who bring their A-game for hire for their skill and fast work speed.
▣ Do copywriters make good money?
Copywriters can make good money. The average salary expectations for copywriters in the United States for 2023 vary depending on the source:
These figures suggest that copywriting can be a lucrative career, especially for those who have honed their writing skills and have experience in the field.
Are you ready to turn your writing skills into a paycheck?
Content writing is a specialized skill of creating written material that provides an audience with valuable information, entertainment, or insights.
Typically part of a larger content marketing strategy, content writing aims to attract and engage readers, often to turn them into customers or loyal followers.
This form of writing can appear in various formats, including articles, blog posts, whitepapers, and social media updates.
▣ What does a content writer do?
A content writer is a type of writer who specializes in crafting engaging, insightful pieces of written content that inform, entertain, and resonate.
Content writers are the maestros of written content that captivates. Often working in digital media, good content writers aim to engage readers and provide value, focusing on topics relevant to a brand's target audience.
Their work is usually part of a broader content marketing strategy designed to attract and retain customers by offering useful or enjoyable material.
▪️ What skills do you need as a content writer?
Research Skills: Ability to gather and analyze information to create well-informed content.
SEO Knowledge: Understanding of search engine optimization to make content easily discoverable.
Writing Skills: Grammar, syntax, and style mastery to produce clear and engaging writing.
Audience Awareness: Skill in identifying and writing for the target audience's needs and interests.
Storytelling: Capability to weave narratives or anecdotes to make content more engaging.
Technical Proficiency: Familiarity with content management systems and other digital marketing tools.
Adaptability: Flexibility to write across various topics and formats, from long-form articles to social media posts.
Time Management: Ability to meet deadlines and manage multiple projects effectively.
Visual Understanding: Basic knowledge of how to use images or layouts to enhance content.
Analytical Skills: Competence in using metrics to gauge content effectiveness and make improvements.
Ethical Standards: Awareness of plagiarism and copyright laws to produce original content.
Marketing Basics: Understanding how content writing fits broader content marketing and business goals.
Content Writer vs Content Writing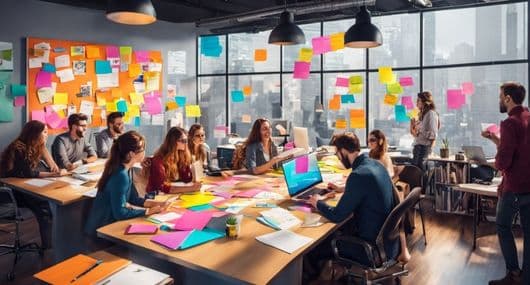 ▣ Types of Content Writing
There are many types of content writing out there. Content writers use their skills to create various styles and forms of website content, from long-form content creation that dives deep into specific topics to SEO-optimized website content.
Content writers will craft compelling case studies, informative how-to guides, and viral social media posts that capture the zeitgeist.
Need to persuade? There's content specifically designed to do just that.
Looking to inform or educate? There's a type of content writing for that, too.
  Here are some examples; each form serves a unique purpose:
Web/Digital Content Writing: This includes writing for blogs, articles, and website pages.
SEO Content Writing: These writers use unique words (NLP Terms) that help a webpage appear in search results.
Content Strategist: They plan what kind of writing a company should put out to reach its goals.
B2B Content Writer: They write blog posts and newsletters for other businesses.
Technical Writer: These writers make guides and manuals that explain how to do or use something.
Freelance Content Writer: They don't work for just one company but get paid per project by many companies.
Do content writers make good money?
Content writers can make a good living, but the pay scale varies widely based on experience, location, and specialization. Here's a snapshot of average salary expectations for content writers in the United States as of 2023:
So, if you're considering a career in content writing, the financial prospects are promising, especially if you specialize and build a strong portfolio.
Table summary: The key differences between content writing and copywriting:
| Aspect | Content Writing | Copywriting |
| --- | --- | --- |
| Primary Goal | To inform, educate, and entertain | To persuade and drive action |
| Audience Focus | Broad target audience | Specific target audience |
| SEO Importance | High, optimized for search engines | Lower, focused on immediate conversion |
| Content-Length | Long-form articles, blogs, whitepapers | Short-form ads, product descriptions, slogans |
| Tone and Style | Informative, conversational | Persuasive, direct |
| Call to Action | Subtle, often at the end | Strong and frequent throughout |
| Types of Content | Blog posts, articles, guides | Sales letters, ads, email campaigns |
| Metrics | Engagement, shares, time spent on page | Conversion rate, click-through rate |
| Role in Marketing | Builds relationships and trust over time | Drives immediate sales and actions |
Choose Wisely, Win Big With Content Writing vs Copywriting
The duel between Copywriting and Content Writing is more than just a battle of words—it's a strategic choice that can make or break your brand.
☑ While both forms of writing aim to engage, their purposes diverge.
Copywriting is the art of persuasion, designed to get the reader to take action, buy a product or service, or sign up for a newsletter.
Content writing, on the other hand, is a long-term investment in building relationships and trust through valuable, optimized content.
▪️ Hiring a content writer or a copywriter?
Let's get this straight: hiring a content writer or a copywriter isn't an either-or decision. It's about understanding the unique set of skills each brings and how they fit into your overall marketing strategy.
A copywriter crafts snappy, persuasive text for ads and product descriptions, driving people to click 'buy.' A content writer weaves in-depth articles and blogs, holding people's attention and adding value over the long haul.
The styles of writing differ, but the end goal is the same: to create the best content that serves the purpose of the content, whether it's to inform, entertain, or persuade.
☑ You may need a blend of both.
Know the game. Play it well.
Grasp the nuances between copywriting and content writing to craft content that hits the home run and resonates with your niche audience.
Remember, whether you're a content writer or a copywriter, your words are the fuel in your digital marketing engine. Choose them wisely to turbocharge your brand.
Are you in the fast lane, seeking immediate sales and quick conversions?
Or are you on the scenic route, building a loyal tribe through valuable, SEO-optimized digital content? The road you choose isn't just asphalt and signs; it's a strategic decision that shapes your brand's journey.
Understanding the key differences between copywriting and content writing is like having a GPS for your marketing strategy.
It helps you navigate the complex landscape of consumer engagement, guiding you to the right turns, the best routes, and the ultimate destination—success.
So, what's it going to be? The sprint or the marathon? Choose wisely.
Content Writer and CopyWriter FAQs
Q: How do content writing and copywriting differ in terms of SEO?
A: Content writing and copywriting play distinct roles in SEO, each with its own set of rules and objectives. Content writing is often the heavyweight in the SEO ring.
It focuses on long-form content rich in keywords, meta descriptions, and high-quality inbound and outbound links.
The aim is to rank high in search engine results, attract a broad audience, and build long-term relationships. An SEO content writer will often use tools like keyword research and analytics to optimize the content for search engines.
On the other hand, copywriting is less concerned with SEO and more focused on immediate action and conversion rates. While it may include keywords and phrases for searchability.
Its primary goal is to persuade the reader to take a specific action, like purchasing or signing up for a newsletter. Because copywriting is usually short-form content, like product descriptions or ad headlines, there's less room to incorporate multiple SEO elements.
So, content writing is your go-to if you're looking to rank higher in search engine results and attract a wider audience.
But if immediate sales and conversions are what you're after, copywriting is the way to go. Both are essential, but their SEO strategies differ based on their end goals.
Q: Can a copywriter also be a content writer?
A: A copywriter can wear the hat of a content writer and vice versa. It's all about versatility and understanding the nuances of each style.
Many writers in the digital space are hybrids, skilled in both copywriting and content writing. They can craft compelling product descriptions that convert while also penning long-form articles that educate and engage.
However, it's crucial to recognize that each type of writing requires a different set of skills and a different approach.
Copywriting is about persuasion, getting the reader to take immediate action. Content writing aims to provide value, often optimized for search engines and designed for long-term engagement.
So, it's entirely doable if you're a copywriter looking to expand into content writing or a content writer wanting to hone your copywriting skills. Just be prepared to adapt your style, tone, and strategy to meet the specific goals of each form of writing.
Q: Which type of writing should I use, copywriting or content writing?
A: The choice between copywriting and content writing hinges on your specific goals. Are you looking to drive immediate sales and actions? If so, copywriting is your go-to. Use it to persuade and convert, making it ideal for product descriptions, ad campaigns, and sales emails.
On the other hand, if you're aiming to build long-term relationships with your audience, content writing is the way to go. It focuses on providing value through informative and engaging articles, blogs, and guides.
The most effective marketing strategies often blend both. Use copywriting for your immediate sales goals and content writing to build your brand and foster long-term relationships.
It's not an either-or decision; it's about using each type of writing where it shines the brightest. So, assess your objectives, and don't hesitate to employ both styles to create a well-rounded, impactful marketing strategy.
Related Posts You Might Like: