Content writing, as we knew it yesterday, has changed drastically today. Step into the future of copywriting and content creation with these best AI tools for writing your next blog post, email, social media, or sales copy like the pros.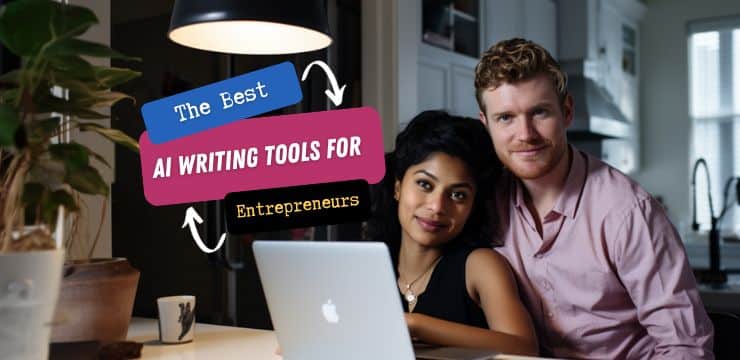 Best Writing Tools To Supercharge Your Content Writing Plan
Welcome to the dawn of a new era in writing!
As we stand at the intersection of technology and creativity, AI writing tools are emerging as game-changers.
These aren't just digital assistants, style mentors, and trend predictors.
An AI content writer is our co-author!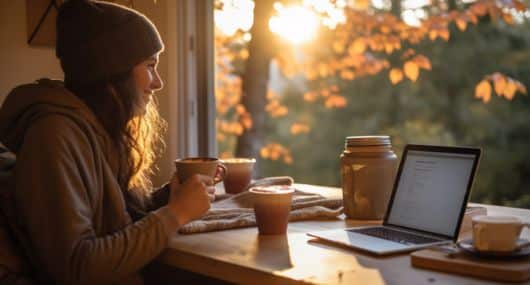 ☑ The content creation world isn't just changing; it's erupting.
JasperAI doesn't just tell stories; it paints vivid tapestries.

Rapidely, if you ask? It's not just spotting trends; it's setting them.
Seasoned scribes and fresh pens are finding more than just a tool; they're seeing a muse. These AI assistant writing platforms amplify voices, hone styles, …and yes, they're efficiency wizards.
☑ Hold on, it's not just a one-person show. It's a duet.
AI writing tools and human creativity aren't just coexisting; they're jamming together, creating rich, opulent, diverse, and kaleidoscopic content.
So, what's the narrative?
AI writing tools aren't just tools; they're co-authors.
They're not just changing the game; they're rewriting the rulebook.
Ready to join the revolution? Your pen, keystroke, powered by AI, awaits.
AI Writing Tools are revolutionizing content creation, offering features such as natural language processing algorithms and real-time suggestions to help writers create engaging stories quickly!
Top AI Writing Assistants for 2023 include JasperAI, Copy.ai, and Writesonic to help generate high-quality content efficiently.
Grammarly, Wordtune, and ProWritingAid can assist with improving grammar and style, while Quillbot, Paraphrasingtool.ai, and Frase offer paraphrasing/summarization tools for clarity/fluency.
The Ultimate Guide To Find The Best AI Writing Tool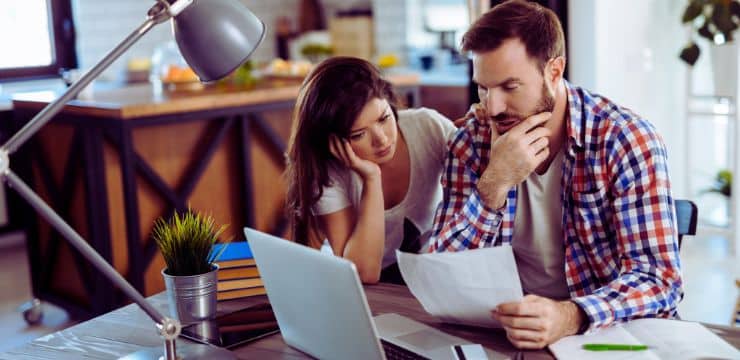 Are you writing a blog post or crafting the perfect tweet? It's not just pen to paper; it's a quest. But what if AI could be your co-pilot on this creative journey?
AI writing tools are here. To stay.
Use them, or get left behind. It's a binary choice.
They're not just changing the game but setting new rules.
Imagine an AI tool that doesn't just help but elevates.
It boosts efficiency, churns out top-tier content, and allows you to tackle other creative endeavors, like crafting, supercharging, and amplifying your masterpieces.
☑ Think about it. For three seconds!
You could brainstorm your next viral marketing campaign, design eye-catching graphics, or even pen your first novel. All because AI has your routine tasks covered, and it's doing them better than you ever thought possible.
So, it's not just about doing more; it's about doing better, doing the unimaginable.
So, let's get to it.
☑ This blog post is your treasure map.
We're diving into the best AI writing tools for small business entrepreneurs, dissecting their features, and spotlighting their superpowers.
Ready to transform your content creation workflow?
Up next, meet the all-stars: JasperAI, Copy.ai, and Writesonic.
☑ They're your AI writing assistants, your creative partners.
But wait, there's more. Need to polish that prose? Grammarly, Wordtune, and ProWritingAid have got your back.
But let's not stop there. We're also diving into the wizards of paraphrasing and summarization—think Quillbot, Paraphrasingtool.ai, and Frase.
And for the social media mavens and marketing gurus, we're spotlighting Anyword, Rapide.ly, and Flick AI Caption Generator.
To cap it off, we'll guide you through choosing your perfect AI match and give you a sneak peek into the future of AI writing tools.
Ready to find your AI soulmate? Let's go.
Are AI Content Writing Tools Worth It?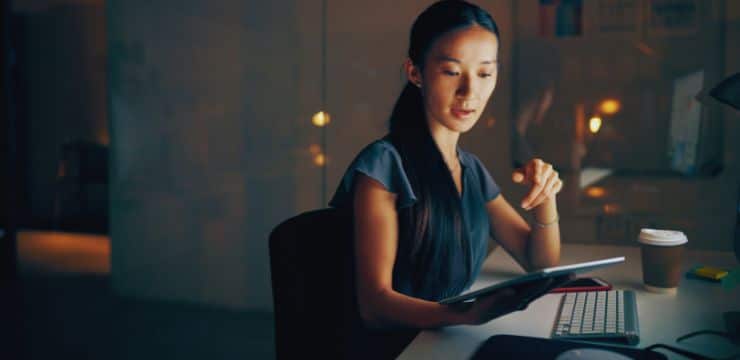 AI content writing tools can be worth it for tasks that require speed and volume, consistency, and scalability in content generation.
While they can't replace the human touch, AI content writing tools offer several advantages and disadvantages depending on your needs and context.
They can be game-changers or fall short.
Let's dive into the pros and cons:
 Pros:
Efficiency: AI tools can quickly generate content, saving writers and businesses time.
Consistency: They maintain a consistent tone and style, which is especially useful for brands.
Data Analysis: Some tools can analyze vast amounts of data and extract meaningful insights, turning them into readable content.
Grammar and Style Checks: Many AI writing tools offer advanced grammar, punctuation, and style suggestions.
Scalability: For businesses that need large volumes of content, AI can help produce it at scale.
Language Translation: Some tools can translate content into multiple languages, expanding the audience's reach.
   Cons:
Lack of Nuance: AI-generated content might need more human touch, emotion, and nuance.
Over-reliance: Solely depending on AI can lead to generic content that won't resonate with most people who read the content.
Ethical Concerns: There's potential for misuse, such as generating fake news or misleading information.
Cost: While some tools are affordable, advanced solutions can be pricey
Will AI replace writers?
Human writers remain irreplaceable for content that needs emotional depth, creativity, or a unique voice. It's often best to use AI tools to supplement human ingenuity rather than replacements.
Most AI writing tools act as your personal writing assistant, and here's the kicker: they're all tapping into the same powerhouse—large language models.
What does that mean for you?
You get content that's not just smart; it's borderline genius.
▣ Some key points about AI writing tools:
They use artificial intelligence and machine learning algorithms.
They rely on large language models (LLMs) for generating content.
They can produce increasingly sophisticated AI-generated content.
The key to harnessing the power of AI writing tools starts with knowing what they can do and picking the one that fits you like a glove.
With so many AI writing tools available, each with its unique flair and forte, there's bound to be one that suits your content creation requirements.
☑ But hold on, it's not a set-it-and-forget-it deal.
These tools are getting smarter, but they're not solo artists. They're part of your band. Collaboration remains key; don't just use them as a content factory.
Alongside these AI writing tools, we need to edit the AI content, proofread it, and check for grammar to ensure the final output is not just good but exceptional.
In addition to helping writers and online entrepreneurs with writing articles, AI writing tools can also assist with other types of content, such as:
Landing pages
Product descriptions
Marketing copy
YouTube video titles
Ready to team up with your dream AI tool and spark some content fireworks?
What Are The Best AI Writing Tools?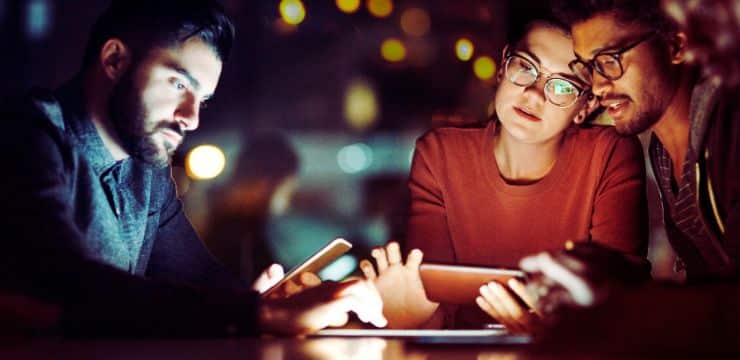 The best AI writing tools are revolutionizing the content creation landscape; such tools as Surfer AI, JasperAI, Copy.ai, and Writesonic are leading the pack with advanced content generation capabilities.
Grammarly and ProWritingAid excel in grammar checking and style improvements.
While Wordtune and Quillbot are favorites for real-time sentence enhancement. Paraphrasingtool.ai offers unique content rephrasing, and Frase stands out for content optimization and research.
☑ Together, these tools represent the pinnacle of AI-driven writing assistance.
AI writing tools offer unparalleled features like content generation, real-time suggestions, tone and style analysis, keyword research and optimization, and readability checks.
Understanding each tool's unique features and benefits will help us confidently choose the best AI writing tool for our needs.
Top AI Writing Assistants For Content Creators
Copy.ai is an AI-driven platform revolutionizing the copywriting profession.
It comes with a great AI writing tool that harnesses the power of advanced technologies to generate diverse and high-quality content, streamlining the creative process for writers across the globe.
☑ Copy.ai is best for fast content ideas and a smoother writing flow.
It excels in supercharging E-commerce, Social media, SEO, and Sales workflows, making it the go-to platform for dynamic content creation across these domains.
It provides a chatbot, team features, and cost-effective pricing, making it an ideal choice for high-volume users and those with specific content needs.
What is Copy.ai Pricing?
Copy.ai's Free Plan gives individuals 2,000 words to explore its basics, offering a single user seat, endless projects, and access to 'Chat by Copy.ai. '
All without a price tag!
At $49/month, the Pro Plan empowers teams with unlimited words, 5 user seats, unique brand voices, ready-to-use templates, enhanced prompts, 95+ languages, and API access, making it a powerhouse for Generative AI.
They also have an Enterprise Plan tailored for organizations wanting Generative AI and automation with robust security features and oversight capabilities.
 The main features of Copy.ai are:
Content Templates: Copy.ai offers diverse templates for various content types, from blog post outlines and product descriptions to email copy and video scripts, streamlining the content creation process.
Keyword Optimization: Input your target keywords, and Copy.ai crafts content that seamlessly incorporates them, enhancing search engine optimization.
Collaboration Tools: Collaborate seamlessly with your team on content projects. Share drafts, get feedback, and refine content all within the platform.
Integrations: Seamlessly blend Copy.ai into your workflow with integrations for popular tools like Google Docs, WordPress, and Slack.
Ease of Use: With its intuitive interface, Copy.ai is accessible by novices and experts, enabling immediate content creation.
Jasper.ai is a cutting-edge AI content generator renowned for crafting high-quality marketing copy.
From social media captions and product descriptions to ad copy and repurposing content, it offers tailored solutions for diverse content needs, making it a go-to tool for marketers and writers alike.
Jasper AI crafts help online entrepreneurs shake off writer's block and focus on pure creativity, speeding up your journey to top-tier digital marketing content!
What is Jasper AI Pricing?
All Jasper plans have a 7-day risk-free cancellation policy and top-tier customer support. They offer flexible monthly billing with no contracts, and you can always cancel if needed.
Business Plan:

Jasper tailors the Business Plan for companies, offering personalized AI features with added control, security, team training, and tech support. Speak with their sales team to tailor a solution specifically for your company.
Teams Plan ($99/mo):

For $99 a month (or 20% less with yearly billing), the Teams plan provides three seats, three Brand Voices, 150 Knowledge Assets, custom template creation, Instant Campaigns, and user management features.
Creator Plan ($39/mo):

At $39 monthly (or a 20% discount with yearly billing), the Creator Plan empowers individual creators with robust AI tools. You get one seat, one Brand Voice, 50 Knowledge Assets, over 50 templates, SEO mode, and a browser extension to use AI across the web.
 The top 5 common benefits of using Jasper AI include:
Efficient Content Creation: Generate articles and written content swiftly.
Versatility: Cater to diverse content needs, from ad copy to narratives.
Cost-Effective: Minimize expenses by reducing the need for multiple content writers.
Time-Saving: Produce quality content in mere minutes.
Customization: Tailor the output to fit specific tones and requirements seamlessly.
Writesonic is a robust artificial intelligence writing tool that offers many features, catering to writers, eCommerce stores, marketing teams, and entrepreneurs.
Key features of Writesonic include:
Access to 10,000 GPT-3.5 words/month for free with the Free plan
Business plan starting from $19/month
Powered by GPT-4, providing advanced features
Additional AI tools like Botsonic and ChatSonic
If you're looking for an AI writing tool with a free plan, check out Writesonic; however, the disadvantage is that free members face a limit on content generation, nudging them towards an upgrade to access all their top-tier features.
What is Writesonic Pricing?
Writesonic offers a variety of pricing plans tailored to different needs:
Each plan comes with a suite of AI tools like Chatsonic (a ChatGPT-like chatbot), Botsonic (a no-code AI chatbot builder), Photosonic (an AI art generator), and the AI Article Writer 5.0.
They also offer a range of features, including 100+ AI templates, support for over 25 languages, a landing page generator, and more.
Free Trial: Perfect for newcomers, this plan costs $0 per month and provides up to 10,000 words/month, and it's a great way to test all the Writesonic features.
Unlimited: As the name suggests, this plan offers unlimited words using the GPT 3.5 model.
Business: This plan caters to businesses needing a mix of AI models. It provides up to 30 million words and includes GPT-3.5, GPT-4, and GPT-4 32K models.
Enterprise: This is for larger organizations; this plan offers unlimited words and includes GPT-3.5, GPT-4, and GPT-4 32K models.
AI Writing Tools For Improved Grammar and Style
Grammar and style are critical aspects of any written content.
Let's delve into the top three AI writing tools specialized in grammar, style, and readability: Grammarly, Wordtune, and ProWritingAid.
Grammar and Style AI tools can help you polish your writing, correct grammar mistakes, and ensure your blog content is engaging and easy to understand.
Grammarly is a popular AI writing tool that detects grammar, spelling, and punctuation errors and provides recommendations to enhance your writing style.
For anyone aiming to write professionally, Grammarly is indispensable.
Whether you're a student, professional, freelance writer, digital marketing blogger, or content creator, Grammarly helps ensure accuracy and consistency. It also helps us hone our writing skills while preventing standard errors.
What are Grammarly Pricing plans?
 Grammarly offers a range of plans tailored to individual and team needs:
Free Plan: Provides text generation, basic writing suggestions, and tone detection.
Premium Plan: Starts at $12.00/month; this plan builds on the Free plan, adding full-sentence rewrites, vocabulary enhancements, tone advice, and more.
Business Plan: Starting at $15.00/member/month, it encompasses everything in the Premium plan with additional features for teams like centralized billing and style guides.
Wordtune is an AI-powered writing assistant that helps users create high-quality content for emails, blogs, and ads.
Wordtune leverages AI and machine learning to provide suggestions and rephrases to make your writing more concise, persuasive, and genuine.
Wordtune offers grammar, readability, and engaging content suggestions, and is a versatile tool that can help us create captivating content for a wide range of platforms with integration options for social media platforms like:
Facebook
Twitter
Whatsapp
Free Plan:

Cost: $0/month: Main features: 10 rewrites and spices daily, 3 AI prompts daily, three summaries daily, and unlimited text corrections.

Plus Plan:

Cost: $9.99/month (with a 60% discount). Main features: 30 rewrites and spices daily, 5 AI prompts daily, five summaries daily, unlimited text corrections, and unlimited text recommendations.

Unlimited Plan:

Cost: $14.99/month (with a 60% discount). Main features: Unlimited rewrites and spices, AI prompts, summaries, text corrections, text recommendations, and premium support.
Wordtune Business Plan is tailored for teams and includes all Unlimited plan features, SAML SSO, Brand tone (Beta), Traceless security mode, a dedicated account manager, and centralized billing.
ProWritingAid, a comprehensive grammar checker and style editor, offers an intuitive interface and detailed feedback, streamlining your writing process and empowering you to craft compelling stories easily.
ProWritingAid offers plagiarism detection, readability analysis, personalized writing advice, and more in-depth reports to help you strengthen your writing.
What is ProWritingAid Pricing?
ProWritingAid offers various pricing plans to cater to different user needs:
Free Plan:

This plan provides basic writing suggestions everywhere you write. It includes the following free features:

500-word count limit
10 rephrases daily
Grammar, Spelling, Punctuation checks, and more
Premium Plan:

It's for writers who want to write and edit like a pro without any limits. Priced at $10/mo, billed yearly at $120. The features include:

Everything in the Free plan
Unlimited word count
Unlimited rephrases
Advanced style improvements and more
AI-Powered Paraphrasing And Summarization Tools
Paraphrasing and summarization are essential skills for any content creator.
Let's examine AI tools that excel in paraphrasing and summarization, such as Quillbot, Paraphrasingtool.ai, and Frase.
These AI writing tools can help you rephrase text for better clarity and fluency and create concise summaries of longer content.
Quillbot is an AI-powered tool with paraphrasing, grammar checking, and plagiarism detection features. It assists users in refining their writing by offering suggestions and paraphrasing text for increased clarity and cohesion.
Quillbot is free; anyone can use it without signing up for their premium plan.
 The main features of Quillbot include but not limited to:
Paraphrasing Tool: Quillbot excels in rephrasing content, ensuring uniqueness while preserving the original intent.
Multiple Writing Modes: With modes like Standard, Fluency, and Creative, users can tailor the output to various writing styles.
Word Flipper: This feature lets users control the extent of paraphrasing, from subtle tweaks to complete overhauls.
Extensions: Its browser extensions, especially for Google Chrome, offer seamless integration and on-the-go paraphrasing.
Integration with Writing Platforms: Direct integration with platforms like Google Docs allows for in-document rephrasing, enhancing the writing process.
Paraphrasingtool.ai is an AI-powered tool that assists users in rephrasing text for more natural fluency and clarity. It offers a variety of features, including plagiarism check, grammar check, and paraphrasing and summarization.
It also offers premium access to advanced features for those needing more sophisticated functionality.
Utilizing Paraphrasingtool.ai is simple:
Insert your text into the tool.
Press the "Paraphrase" button.
The tool will then generate a revised text with enhanced fluency and clarity.
If you're a professional writer or simply looking to improve your writing skills, Paraphrasingtool.ai is a valuable tool to help you create engaging content.
Frase.io is an AI-powered content optimization tool designed to supercharge the content creation process. It utilizes AI's power to generate well-researched content and provide in-depth SEO competitor analysis.
It crafts outlines to ensure your content ranks high on Google.
Frase.io is the go-to platform for creating content that resonates with readers and aligns perfectly with search engine algorithms.
 What is Frase.io Pricing?
Solo Plan: Starts at $14.99/month, it offers the ability to write and optimize up to 4 articles per month.
Basic Plan: Starts at $44.99/month. This plan suits users with a content plan and SEO goals. It allows users to write and optimize up to 30 articles per month.
Team Plan: Priced at $114.99/month, this plan is designed for teams. It offers 3 user seats (with an additional cost of $25/month for extra seats) and the ability to write and optimize an unlimited number of articles.
AI Writing Tools For Social Media and Marketing
Social media and marketing content require a unique approach using AI content tools, as it needs to be engaging, concise, and tailored to specific platforms.
Let's investigate a roster of AI writing tools tailored for social media and marketing, featuring Anyword, Rapide.ly, and Flick AI Caption Generator.
Social media AI tools can help entrepreneurs create captivating content for their business social media platforms and ensure their message reaches and resonates with their target audience.
Anyword is one of the best copywriting platforms powered by AI, designed to craft compelling content that resonates with brands and audiences.
By understanding the brand's essence and audience, Anyword generates copy that speaks and effectively sells, ensuring the message hits the mark every time.
Anyword content generation platform helps digital marketing and sales teams streamline their content writing and ad copy process.
What is Anyword Pricing?
 ☑ Anyword offers three distinct pricing plans:
Starter Plan:

For just $39/month (billed annually), solo marketers and freelancers get a seat on Anyword, unlimited words, and a suite of features from data-driven copy to brand voice customization!

Data-Driven Teams Plan:

This plan offers three seats, unlimited words, a plagiarism checker, 1-click performance boosts, and enhanced brand voice options, perfect for small marketing teams.

Business Plan:

For big brands, Anyword offers custom pricing with unlimited seats, advanced AI tools, top-tier security, and dedicated support, all in one powerhouse package.
 The main features of Anyword include:
AB Testing: Test different content versions to see which performs best.
API: Integrate Anyword with other tools and platforms.
Activity Dashboard: Monitor and manage your content activities in one place.
Audience Targeting: Tailor your content to specific audience segments.
Campaign Analytics: Track the performance of your content campaigns.
Campaign Planning: Strategically plan your content initiatives.
Campaign Segmentation: Divide your campaigns based on different criteria.
Collaboration Tools: Work seamlessly with your team on content projects.
Rapide.ly is an AI-powered content creation platform that facilitates rapid and efficient content creation, specifically for social media.
It enables users to generate captivating and brand-aligned carousels for social media posts. It is an ideal tool for creating tailored content for Instagram, Facebook, and LinkedIn.
 Some of its key features include:
Content Generator for the Month: Acts as a personal content creation assistant, crafting a month's worth of tailored content focused on your objectives, niche, content pillars, and voice tone.
Editorial Calendar: Offers a user-friendly editorial calendar to track, manage, and stay consistently active in your social media strategies
Trending Audios for Reels: Stay updated with the latest audio trends for reels with a weekly refreshed collection.
12.) Flick AI Caption Generator
Flick's AI Caption Generator is a free tool designed to assist users in writing captivating social media captions. Users can effortlessly generate Instagram captions, video scripts, threads, carousels, and more by inputting a topic.
The tool is an excellent addition to your social media content creation arsenal.
It uses natural language processing to create captivating captions for platforms like Instagram, Twitter, and Facebook, ensuring your content engages and resonates with your audience.
 The main features of Flick's AI Caption Generator include:
Quick Captions: Craft Instagram captions, threads, video scripts, and more in a flash.
Brainstorming Assistance: Get creative ideas when you're stuck.
Content Repurposing: Transform existing content into various formats.
Carousel Content: Produce content suitable for carousel posts on platforms like Instagram.
Which AI Tool Is Best For Your Needs?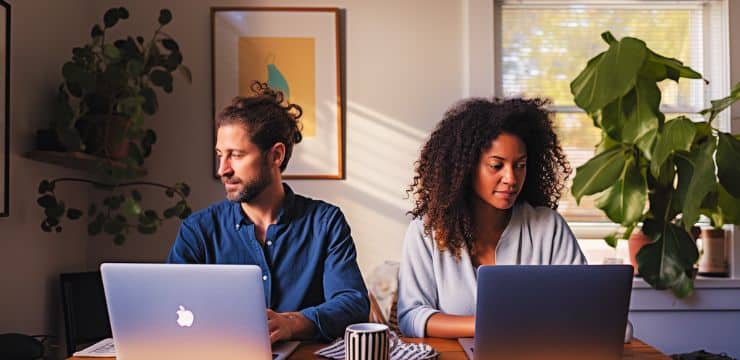 With so many AI writing tools to buy, selecting the one that best fits your specific needs can take time and effort. Making an informed choice requires careful consideration of your needs, use cases, and financial plan.
  ✔ Start by identifying the tasks you need help with, such as:
Content generation
Grammar and style checking
Paraphrasing
Social media content creation
Next, review different AI writing tools and match them to your needs.
For instance, if grammar and style are your primary focus, consider tools like Grammarly, Wordtune, and ProWritingAid.
If you're looking for content help? JasperAI, Copy.ai, Agility Writer AI, and Writesonic make writing easy, offering top features for quality content creation.
☑ However, your budget will actively influence your choice of AI writing tool.
The good news is that most AI writing tools often offer free trials or limited versions, allowing new users to test their features.
Explore these options, experiment with different AI writing tools, assess each tool's capabilities, and confidently pick the best AI writing tool specific to your needs.
The Future of AI Writing Tools
Crafting Tomorrow's Tales with Today's Tech
Imagine a future world of content publishing where AI writing tools aren't just tools!
☑ They're co-authors.
Now, bring that imagination to life and picture a world where JasperAI, Copy.ai, and Writesonic evolve beyond mere content generators to intuitive storytellers, weaving tales as vividly as any human.
Imagine firing up Anyword and watching it adapt your existing content just for your favorite social media platform and predict the next viral trend, giving you a head start in the race to outshine the competition!
Envision Grammarly and ProWritingAid evolving from grammar checkers to style mentors, teaching you the eloquence of Shakespeare or the brevity of Hemingway.
Think of Quillbot and Wordtune, not just enhancing sentences but crafting poetry and prose that resonate deeply.
The carousel of possibilities spins faster.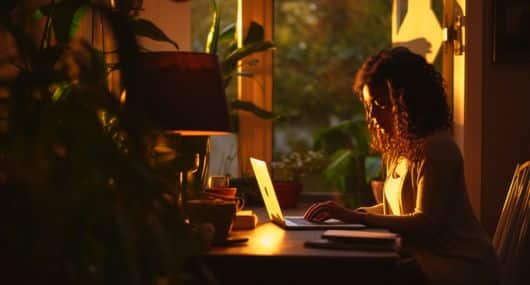 AI tools might soon draft speeches that move nations, scripts that captivate audiences, or even novels that become timeless classics.
And as they learn and grow, they'll amplify our human creativity, not replace it.
Could that be the future of AI writing tools?
Is the future of AI writing more than just better writing?
Will it be about elevating human thought, expression, and creativity to realms previously unimagined? I don't know, but regardless:
☑ Get ready to co-write the future!
As AI writing assistants evolve and intertwine with human creativity, we stand on the brink of a content writing revolution where technology and artistry merge in unprecedented ways.
Summing it all up, the best AI writing tools are not just shaping our present but are poised to redefine our future. AI writing tools are not replacements but allies. Together, they'll pen the future with human writers.