Content editing isn't just tweaking. It's the beat that turns your message into a hit!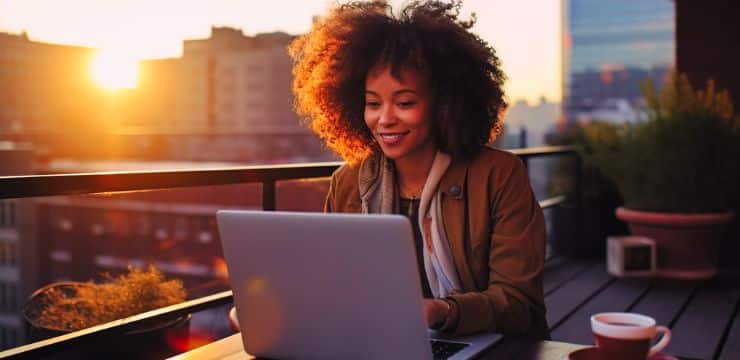 You're a writer, and you've penned what feels like the article of a lifetime.
You're ecstatic. It's time to publish.
But hold on, don't hit that "publish" button just yet. Why? Because the real magic happens in the editing room, and AI content editing is your wizarding wand.
You see, even the best of us make mistakes.
Typos, grammatical errors, and awkward phrasing can sneak into any piece of content. Imagine you're standing in front of a canvas, brush in hand, colors at your fingertips. You've painted a masterpiece, but it's not gallery-ready yet.
It needs those final touches, the nuances that turn art into a sensation.
AI Content Editing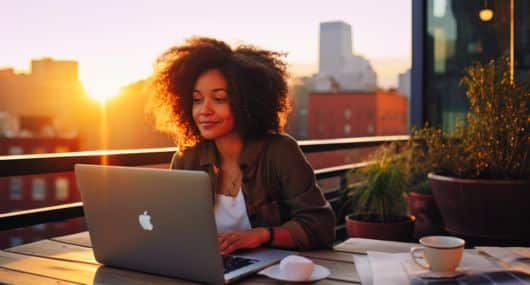 That's where AI content editing comes in—it's the masterstroke in your digital storytelling. Why should you care? Because the digital landscape is a noisy place.
You're not just competing with other artists; you're up against an army of content creators. And let's face it, even a masterpiece can get lost in a crowded gallery.
AI content editing is our secret weapon.
Content editing is the edge that makes our work not just seen but unforgettable.
It's the best practice of traditional editing, supercharged by machine learning.
Think of AI editing as our co-pilot, navigating the complexities of syntax, grammar, and even the elusive art of reader engagement. It's not about replacing the human touch but enhancing it.
The Magic of Writing and Editing
Imagine a tool that uses artificial intelligence to understand our brand voice, aligns with our message, and even anticipates the needs of your audience.
That's not science fiction; it's the here and now.
So, what's your next move?
Will you stick with the status quo, or are you ready to revolutionize your content? The choice is yours but remember: In a world where content is king, AI content editing is the crown jewel.
In this blog post, we'll dive deep into AI content editing best practices that will transform our written content into a work of art. Let's get to it:
Content editing boosts your writing's impact. It sharpens clarity, flow, and structure.
Copy editing? That's for fixing surface glitches.
Read the whole piece. Aim for flow. Use crisp sentences. Ditch the passive voice.
Cut the fluff. Fact-check. Craft headlines that pop and align with your brand.
Don't forget SEO. Take action. Make your content shine.
Grammar To SEO: AI Content Editors Toolkit
We're writing, but we're not editing, and that's a problem.
Publishing AI-generated content without editing is like serving a cake straight from the oven—hot but half-baked. Sure, it's quick and smells good, but it lacks the finishing touches that make it truly delicious.
☑ Editing adds the icing, the layers, and that sprinkle of magic.
It turns our content from merely consumable to truly memorable
While AI can churn out articles quickly and cheaply, it can't replicate the depth and authenticity of thoughtful editing that only a good content editor can provide.
▪️ Here's why: 7 Reasons why we should edit AI content:
1. Human Disconnect:
Artificial intelligence writing tools can write, but they can't feel. AI writing tools miss the nuances and the emotional undertones that make the content relatable.
Your target audience wants to feel seen and heard, not just informed.
The content editing process should infuse humanity into our words. Without it, we're broadcasting a signal that nobody tunes into.
2. Grammar Gaffes:
AI isn't perfect. It can churn out sentences that are grammatically off or just plain awkward. Content editing ensures that our grammar isn't just good; it's impeccable.
3. SEO Blind Spots:
AI doesn't naturally optimize for search engines. Without optimization, you'll miss out on keywords, meta descriptions, and all the other SEO goodies that make your content discoverable.
4. Brand Voice Chaos:
Your brand voice is your identity. Without an AI content editor to guide the type of editing needed, AI-generated content can sound like it's having an identity crisis. Confuse your audience, and you lose them.
5. Factual Flaws:
AI isn't infallible. It can spout 'facts' that are outdated or just plain wrong. The content editing process isn't just about proofreading; it's our last line of defense against misinformation.
6. Structural Mayhem:
Structure matters. AI can ramble. It can go off on tangents.
AI can produce content that's as disorganized as a teenager's bedroom. The editing process brings structure and order to the chaos, making our content easy to read and follow.
7. Jargon Overload:
AI loves to show off its vocabulary. But what's the point if your audience needs a dictionary to read your content? Word choice matters. Editing makes your message clear, not cluttered.
What Is The Difference Between Content Editing Vs. Copy Editing?
Content editing and copy editing are two sides of the same coin, but they serve different purposes in the editing process.
☑Content editing shapes the story.
It's the architect of your content house, focusing on structure, flow, and clarity.
Imagine you're sculpting a statue. Content editing is choosing the type of stone and the overall shape. It's about asking, "Does this paragraph serve the story?
Is the message clear?
Does it resonate with the target audience?"
Copy editing, on the other hand, is the fine-tuning. It's like the interior designer.
☑ Copy editing polishes the surface, fixing grammar, punctuation, and style.
Back to our sculpting example above, copy editing is chiseling details once the statue's shape is clear. It's about grammar, punctuation, and syntax.
It's the final polish that makes your content not just readable but professional.
Copy editing ensures that sentences are not just lines but art forms in themselves.
✔ Here's a comparison table to help differentiate the two:
| Aspect | Content Editing | Copy Editing |
| --- | --- | --- |
| Purpose | Aims for impact. Makes content effective, cohesive, understandable, and on-point. Checks if it hits the mark and meets quality standards. | Zeros in on surface-level glitches and writing errors and ensuring it nails the style guide. |
| Focus | Looks at the big picture – the overall structure, logic, clarity, and flow of the content. It's concerned with the narrative, the argument, and the evidence presented. | Works on the sentence level, correcting grammar, spelling, punctuation, and syntax errors. This ensures the writing is polished and professional. |
| Process | Content editing involves revising and refining an article to make it clear, accurate, educational, and memorable. It should be incorporated into the content creation process to enhance quality. | Copy editing is usually done after the content editing stage. The final step before publication is to eliminate any overlooked or remaining errors. |
| Helps with | Improving the quality of content, enhancing the brand image, and ensuring the content aligns with marketing goals. | Eliminating writing errors, ensuring consistency, and creating a polished, professional final product. |
Importance of AI Content Editing
Grasping the interplay between content editing and copy editing is our golden ticket to unlocking the secret formula for writing content that resonates.
It doesn't matter if you're a startup genius navigating the complexities of business content or a seasoned blogger crafting compelling stories; these two types of editing serve as the backbone of your content strategy.
Content editing goes beyond mere surface-level corrections; it dives deep into the structure of your narrative, identifying gaps and filling them seamlessly. It's the fine-tuning that clarifies your message and infuses it with your brand's unique voice.
This is where your writing transforms from good to extraordinary.
☑ And then trust skyrockets. Traffic flows. Sales climb.
Make content editing your non-negotiable before hitting 'publish'.
Master the Art of AI Content Editing: 6 Game-Changing Tips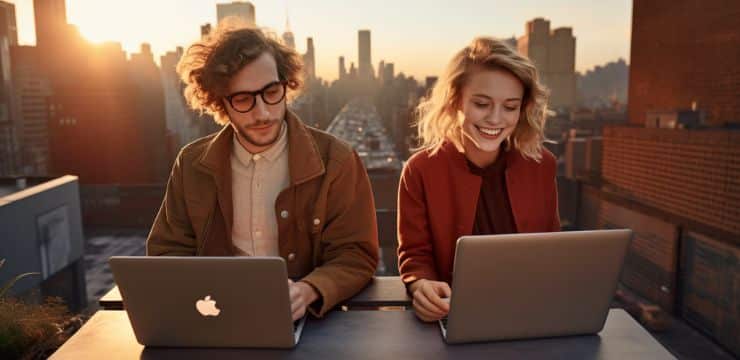 Content editing is not just about fixing typos; it's about crafting high-quality content that resonates. A good content editing process dives deep into the structure, flow, and word choice to ensure that content isn't just readable—it's unforgettable.
Think your content is already top-notch?
Even the best content can benefit from a fresh set of eyes.
Editing content is an essential part of our content marketing strategy.
It's the stage of the editing process where we fine-tune our message, optimize for SEO, and make sure our content aligns with our brand voice. So, whether we're writing the first or final draft, never underestimate the power of professional editing.
☑ Your target audience will notice the difference.
Average AI Content Won't Cut It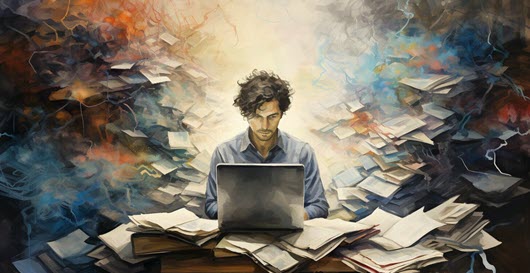 Quality content isn't a luxury; it's a necessity. Make content editing important in your workflow. It will transform your AI content from average to exceptional.
First, read your AI content from start to finish to get a sense of the overall flow and clarity. Reading through is like your roadmap, showing you where you're going.
Spot the bumps and fix them.
Make sure each sentence flows into the next like a well-guided tour.
So, what's the takeaway?
AI content editing isn't just a task; it's your secret weapon for killer content.
✔ Use them wisely: 6 tips to elevate AI content from average to exceptional.
▪️ Clarity Is King
Clear, concise sentences are your best friends. They make your message digestible. Read your work out loud.
If it sounds off, it probably is. Good flow keeps your reader hooked, effortlessly gliding from word to word.
▪️ Kill the Passive Voice
Passive voice? Ditch it. It weakens your message and muddles your flow. Go active. Make your sentences do the work, not just sit there. Your content will thank you.
▪️ Trim the Fat
Cut those overused words. They're just filler. Get to the point. Your brand voice stays strong, and your message stays clear. It's like spring cleaning but for your content.
▪️ Fact-Check or Fail
Facts matter. Verify them. It's non-negotiable. Use tools like the Eisenhower Decision Matrix to prioritize—your credibility skyrockets.
▪️ Headlines: Your First Impression
Your headline is your handshake. Make it firm and inviting. Use relevant keywords and spark curiosity. There is no jargon, just intrigued.
▪️ Brand Alignment: Non-Negotiable
Your content should scream your brand, not whisper it. Tone, language, style—they all matter. Know your audience and speak their language. Your brand becomes their go-to.
Unlock the Powerhouse: When SEO Meets AI Content Editing
Think of SEO and AI content editing as the dynamic duo your website needs.
SEO is your traffic cop, directing visitors your way.
Content editing, on the other hand, is your interior designer, making sure everything inside is compelling and cohesive.
Here's where the magic happens: AI content editing doesn't just polish your prose; it fine-tunes it for your target audience. It analyzes readability, keyword density, and even the emotional tone of your content.
It's like having a personal editor who nails grammar and reads your audience's mind!
☑ Now, marry that with SEO.
Those strategically placed keywords and optimized headings aren't just for show.
They're the beacons that search engines use to find your content amid the sea of digital information. When you fine-tune those keywords to align with natural language and user intent, your content doesn't just rank; it resonates.
SEO Meets Structure: The editing edge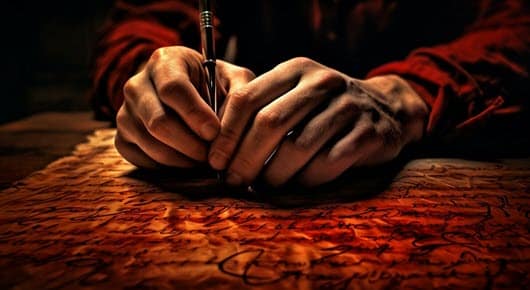 So, don't just edit. And don't just optimize. Do both. Intelligently.
The smart thing? Edit for style; edit for search engines.
Make your content irresistible to both humans and algorithms. Place those keywords where they count: the first 100 words, headings, URLs, and even alt text.
Links? Make them work for you, both internal and external.
Why? Because when you're on Google's good side, you're on everyone's radar.
Your content becomes the go-to click when someone's curious about your niche.
Make SEO and AI content editing your dynamic duo for a website that doesn't just attract visitors but keeps them engaged. When these two powerhouses unite, your online presence transcends mere visibility.
☑ You're not just seen; you're heard, understood, and valued.
It's the ultimate blend of discoverability and meaningful engagement.
Elevate Your Content With The Best Content Editing Tools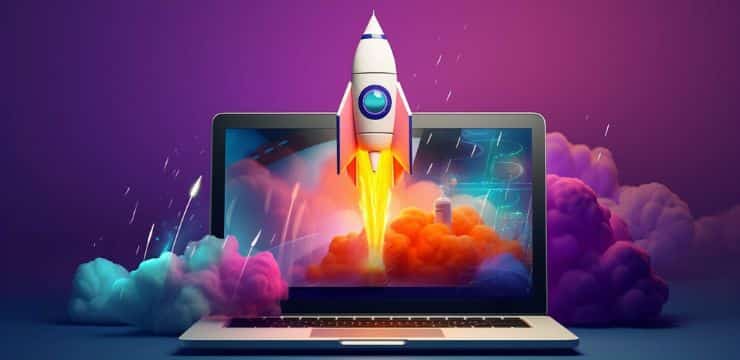 Want to streamline your content editing process?
A suite of smart AI tools has got your back. Think "Find and Replace" for quick tweaks, Microsoft Word for basic spell checks, Grammarly for in-depth proofreading, Hemingway for readability, and Quillbot to finesse your language.
Why settle for good when you can go for great? The editing tools listed below will help you craft content that's error-free and resonates with your audience.
1. "Find and Replace": Your Quick-Fix Partner
Did you make a recurring mistake or an outdated term? "Find and Replace" is your go-to. It swaps out words or phrases across your document in a snap.
No more manual drudgery. Your content stays fresh and accurate.
2. Microsoft Word: The Old Reliable
Don't underestimate Microsoft Word. Its built-in spell and grammar checks are your first line of defense against errors. It's like a quality control checkpoint before your content hits the web.
3. Grammarly: The All-Rounder
Grammarly isn't just a spell-checker. It's your writing coach.
From sentence structure to tone, it gives you the lowdown on how to improve. Opt for the premium version; you'll even get plagiarism checks and advanced insights.
4. Hemingway Editor: The Readability Guru
Want your content to be a smooth read? Hemingway Editor identifies complex sentences and jargon. It scores your content's readability, nudging you toward clarity.
Pair it with Grammarly, and you've got a powerhouse editing team.
5. Quillbot: The Language Artist
Need to rephrase but keep the essence? Quillbot is your tool.
Quillbot paraphrases your text, making it crisp and clear. Ideal for writers and entrepreneurs who want to pack a punch without spending hours on revisions.
Why Content Editing Skills Still Reign Supreme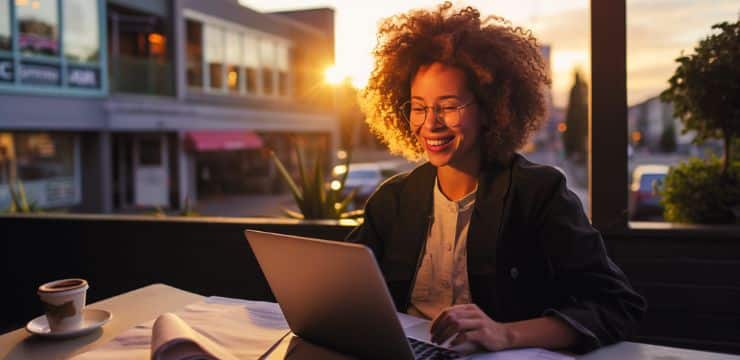 Content is king, but even a king needs a skilled advisor.
That's where the content editor steps in, a maestro in the art of editing.
Content editing is essential to creating great content. It's not just about grammar and format; it's about understanding our audience and optimizing for them.
We're not just writing; we're editing, refining, and sculpting our message.
No time for AI content editing?
Hire and work closely with an AI content editor, who will look at every word choice and every sentence structure and ensure your content resonates with your target audience. They're not just a copy editor; they're your partners in content production.
Content optimization is more than just SEO;
It's about making sure your content is the best version of itself.
Unpacking the Synergy of AI and SEO in Content Editing
AI content editing and SEO fusion are like a match made in heaven. But let's not forget content editing is an essential part of the content production process.
While AI can analyze the content and offer optimization tips, we, the content creators, still need to look for nuances that machines can't grasp.
Whether you're a content writer or a professional editor, your mission is more than just churning out average AI content. Think of it as a never-ending cycle that loops right back into the content creation process.
◬ We're not just dabbling in digital content!
Instead, we're ceaselessly analyzing the content and executing editing tasks, transforming it from mere AI-generated content to professional content that's impossible to overlook.
Content editing is not a trivial stage in content marketing; it's an essential part of our content needs and a lifestyle in the world of content creation.
The Illusion of AI-Generated Content Perfection: A Reality Check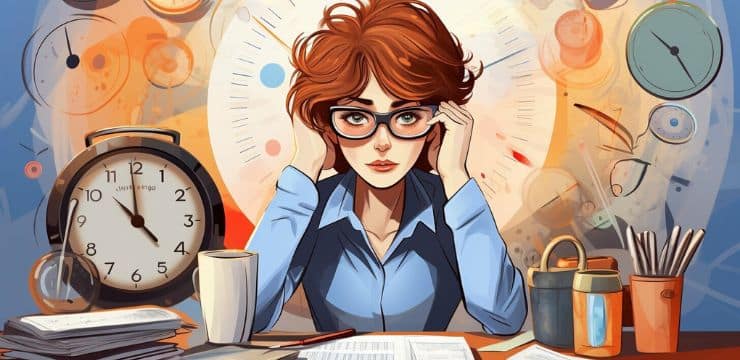 But let's pause for a moment and question the norm. In an age where AI-generated content is hailed as the future, are we too quick to hit the publish button?
Sure, AI can churn out content faster than humans, but at what cost?
The notion that AI can replace a content editor's nuanced, human touch is not just flawed; it's dangerous. AI lacks the emotional intelligence to understand our audience's needs or the creative flair to make our content truly stand out.
The Human Touch in Editing
It can't proofread and edit at the same level of a human editor's understanding.
In addition, it can't adapt its content style guide based on cultural nuances. So, while AI might be a tool in your content production arsenal, remember: it's just that—a tool, not a replacement.
Skip the quick-fix content trap; nothing beats human editing expertise!
In conclusion, don't just add content; add value.
Embrace content editing as your core focus and watch as your content needs are not just met but exceeded. After all, in a world that will soon be full of AI-generated content, be the content that people remember.
Q: What is content editing?
A: Content editing is the art and science of refining written material to improve clarity, readability, and overall impact.
It's not just about fixing typos or grammar errors.
Content editing is more about shaping your narrative, ensuring your message resonates, and making every word count. Consider it the finishing flourish in your digital narrative, the last detail that transforms your content from decent to indelible.
It's the hidden edge that ensures your work doesn't just get viewed but leaves a lasting impression. While your raw ideas may capture attention, the finesse of editing turns casual readers into loyal fans.
Q: What are the different types of editing?
A: There are several types of editing, and each serves distinct purposes in the content creation cycle, transforming our initial drafts into polished, professional content.
Line Editing: Fine-tunes language and style.
Copy Editing: Corrects grammar, punctuation, and syntax.
Developmental Editing: Shapes the narrative structure.
Structural Editing: Organizes content for flow and coherence.
Proofreading: Final sweep for errors before publishing.
Content Editing: Aligns material with brand voice and goals.
Book Editing: Specialized for long-form works.
SEO Editing: Optimizes for search engine visibility.
Q: How can I become a content editor?
A: To become a content editor, start by honing your editing skills. Dive into grammar, line editing, and structural editing. Get familiar with content management systems.
Take courses, read widely, and practice, practice, practice.
Network with professionals and snag internships. Your tool of choice? A keen eye for detail. Your mission? Turn average content into digital gold. It's not just a job; it's your canvas. Paint it well.
Q: Is proofreading and editing the same thing?
A: No, proofreading and editing are not the same.
Editing is the deep dive into the narrative ocean, fine-tuning the flow and sharpening clarity. It's about the art of storytelling, where our message finds its voice and resonates.
On the other hand, proofreading is the final polish—catching typos, grammatical errors, and formatting issues.
If editing is the chisel shaping your content sculpture, proofreading is the polish that makes it gleam. Each has a distinct role, but both are non-negotiable steps in crafting content that connects.
Related Posts You Might Like: