Imagine having the world's greatest writers share their wisdom on writing with you! In this blog post, we've compiled the best writing quotes from renowned authors and famous writers to elevate your content to the next level.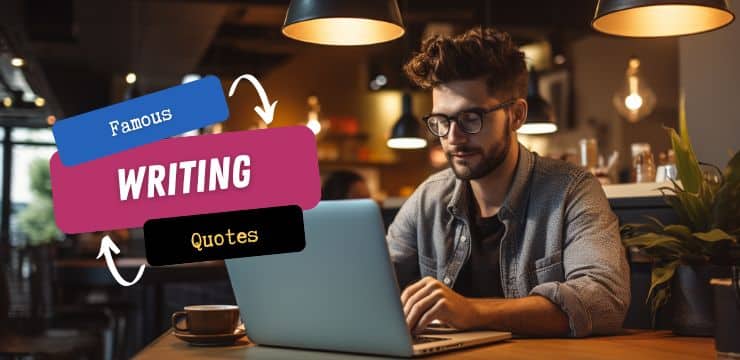 Why Are Quotes Important In Freelance Writing Career?
Have you ever felt deeply immersed and lost in the intricacies of a story, unable to let go? Maybe it was a blog post, a tweet, or an article that gripped you.
And you, the writer, want also to write unforgettable texts.
Let's say you're crafting an article, a narrative that's more than just words on a screen. It's a compelling story designed to captivate and move people. What's going to be your secret weapon? Quotable quotes.
☑ Motivational lines? They're your drumroll. A dash of humor?
Inspirational and motivational quotes are decorative text and the secret sauce that turns good writing into a compelling narrative. They lend credibility, turning your words into a weighty message.
Think about it.
Quotes let us tap into the wisdom of experts, giving our words a weight they wouldn't have otherwise. It's like inviting a guest speaker onto your stage who can vouch for you. Quotes are also our go-to tool for adding spice and flair.
☑ They are your social media dynamite.
Quotes transform our content from merely readable to irresistibly shareable.
Want to keep readers glued to your page?
Don't let the exit button win.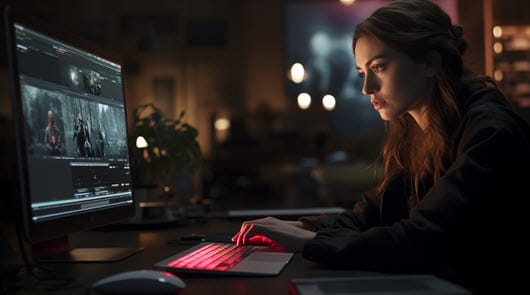 Here's a quick food for thought. Have you ever read an article, feel your attention drift, and then head for the exit button? Most readers do. Don't let that fate befall the next article you publish. Want to keep readers longer on your page?
☑ Quotes are our lifesavers. They break up the text.
Therefore, turning any page full of text into a scenic route worth exploring, more than just a long, monotonous road littered with text.
In addition, quotes challenge the norm that writing should be a solo act.
They prove that sometimes, the most impactful voice in the room is the one that joins in harmony with others. Ready for a change? Next time you write, don't just add quotes as an afterthought. Make them your co-pilot.
Let them steer your narrative into uncharted territories.
☑ Your readers won't just skim; they'll read deep. And that's a journey worth taking.
Quote by Ernest Hemingway
To overcome writer's block and craft compelling quotes, begin by seeking inspiration from renowned authors or engaging podcasts about writing. This exposure can ignite your creativity and provide a fresh perspective.
    How to Start Writing Quotes by Emulating Famous Authors
Read Widely: Immerse yourself in the works of authors like Stephen King and J.K. Rowling. Understand their unique styles and storytelling techniques.
Identify Key Elements: Pay attention to how James Patterson creates suspense or how Anne Rice sets the mood. Adapt these elements to fit your niche.
Be Concise: Learn from John Grisham's ability to be succinct. Aim for clarity and brevity in your writing, particularly in your quotes.
Add Flair: Incorporate Stan Lee's wit or R.L. Stine's sense of mystery to make your content more engaging and memorable.
Be Original: While it's okay to emulate, ensure you're not copying. Mix these influential styles to create something uniquely yours, similar to what Mary Higgins Clark does.
Share and Engage: After publishing, actively share your content and interact with your audience, a strategy mastered by all these renowned authors.
Quote by Nathaniel Hawthorne
Best Quotes About Writing
What is a good quote for writing?
"If my doctor told me I had only six minutes to live, I wouldn't brood. I'd type a little faster." 🔔Isaac Asimov
List of other famous quotes about writing content.
The purpose of a writer is to keep civilization from destroying itself. ➿ Albert Camus
A writer is someone for whom writing is more difficult than it is for other people. 〰️ Thomas Mann
If you don't have time to read, you don't have the time (or the tools) to write. 🪄 Stephen King
There is nothing to writing. All you do is sit down at a typewriter and bleed. 〰️ Ernest Hemingway
I can shake off everything as I write; my sorrows disappear, my courage is reborn. 🎉 Anne Frank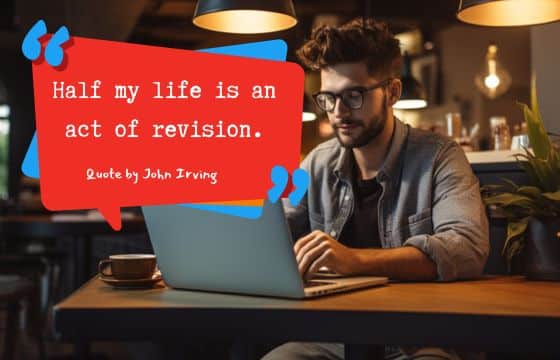 If there's a book that you want to read, but it hasn't been written yet, then you must write it. ➿ Toni Morrison
You must stay drunk on writing so reality cannot destroy you. 〰️ Ray Bradbury
Writing is a socially acceptable form of schizophrenia. 🪄 E.L. Doctorow
Don't tell me the moon is shining; show me the glint of light on broken glass. 〰️ Anton Chekhov
No tears in the writer, no tears in the reader. No surprise in the writer, no surprise in the reader. 🎉 Robert Frost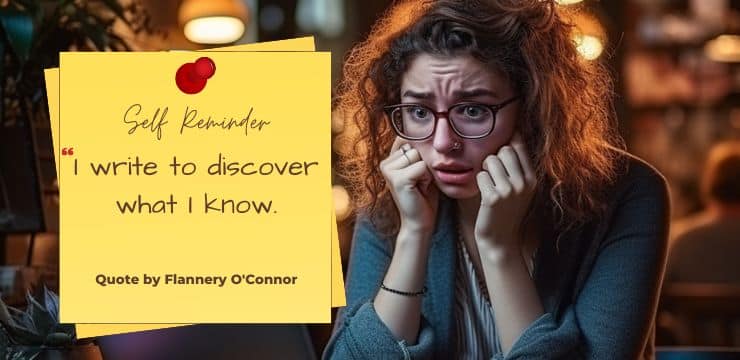 Quote by Flannery O'Connor
Invaluable Writing Insights From Renowned Authors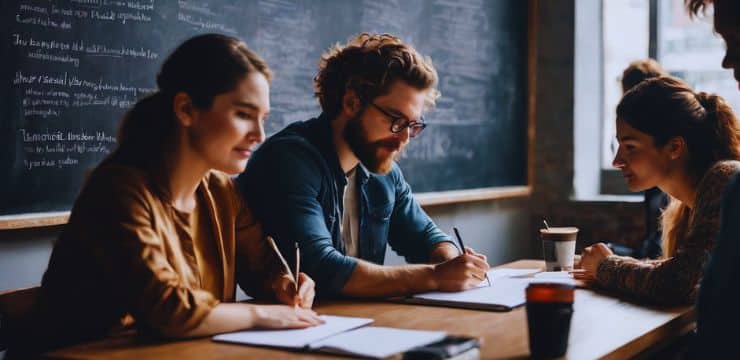 Creative writing is both an art and a craft.
It can be improved through consistent practice and study over the course of time. As Stephen King once said, "If you don't have time to read, you don't have the time (or the tools) to write."
We'll delve into the insightful thoughts of some of the world's greatest writers, exploring ideas about discovering your unique style, unleashing creativity, and mastering storytelling.
Discover Your Own Writing Style
The words of Toni Morrison encourage us to "write the book that you can't find on the shelf," while Ernest Hemingway advises us to "write one true sentence."
Cultivating curiosity, reading widely, and revising extensively play crucial roles in shaping your writing style and discovering your unique voice.
These inspirational quotes serve as a reminder that every writer has a distinct story to tell and an individual writing process to follow.
Embracing Your Creativity
I urge you to voice the concerns or fears that bother you. Don't suppress these feelings; share them with others. Natalie Goldberg encourages us to be open-minded. She urges that we should be willing to have our perspectives challenged.
Franz Kafka reiterates this idea, encouraging writers to taste life through their writing and chase their deepest passions without reservation.
These quotes about writing inspire us to push the boundaries of our imagination and embrace our creativity, reminding us that only we can tell our stories uniquely.
Master the Art of Storytelling
Captivating storytelling is truly an art form.
Choosing precisely the sound of each word can make a world of difference in your writing. Mark Twain's words of wisdom highlight the importance of using the correct word. Embrace his wisdom and strive to captivate your audience with your words.
Stephen King emphasizes the importance of a strong opening line:
"An opening line should invite the reader to begin the story. It should say: Listen. Come in here. You want to know about this,"
By studying the techniques of the world's greatest writers, we can unlock the secrets to crafting compelling stories that will resonate with our readers.
The Power Of Words: Mesmerizing Quotes That Speak Volumes!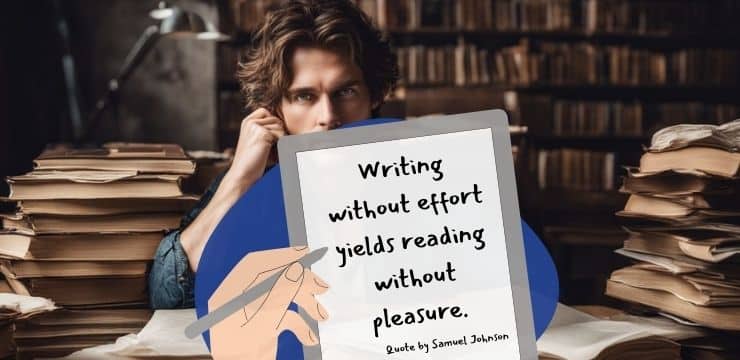 Language is a powerful tool for expression, and the art of writing allows us to communicate our thoughts and ideas clearly and effectively.
Samuel Johnson's words truly resonate:
"Writing without effort yields reading without pleasure."
Investing time in crafting quality work is vital, as readers always appreciate it.
Let's delve into quotes highlighting the significance of precision and clarity in writing, the elegance and potency of language, and the importance of correct vocabulary and grammar.
Quote on Precision and Clarity in Writing
To guarantee that every word contributes value and your message is communicated effectively, it's significant to concentrate on precision and clarity in your writing. Thomas Jefferson was wise in his observation that brevity is an invaluable talent.
Sometimes, it's only a letter that makes the difference.
By examining every word you put on paper and striving for conciseness, only you alone can achieve good writing, become a good writer, create very pleasant careers in writing, and fill over half a library with your unique stories.
Quote on the Beauty and Power of Language
Language is the lifeblood of the soul, through which our thoughts flow and take shape, as Oliver Wendell Holmes's quote sums it up quite nicely.
The beauty and power of language lie in its ability to evoke emotions, create vivid imagery, and provide a medium for self-expression. We can harness language's power to create truly unforgettable stories by appreciating its impact.
Quote on the Importance of Vocabulary and Grammar
Correct grammar and vocabulary are indispensable in creating well-written works.
Mark Twain made an amusing comment on writing.
 ☑ His simple rule is sure to improve our writing.
Though Twain's advice may not be suitable for all situations, the underlying message is clear: word choice and proper usage matter greatly in writing.
Furthermore, concentrating on vocabulary and grammar can enhance communication and thought processes.
As Maya Angelou said,
"Words are things. You must be careful, careful about calling people out of their names, using racial pejoratives and sexual pejoratives, and all that ignorance. Don't do that. Some day, we'll be able to measure the power of words."
By dedicating time and effort to mastering language and expression, we can transform our writing and effectively share our ideas with the world.
Overcoming Challenges: Encouragement For Writers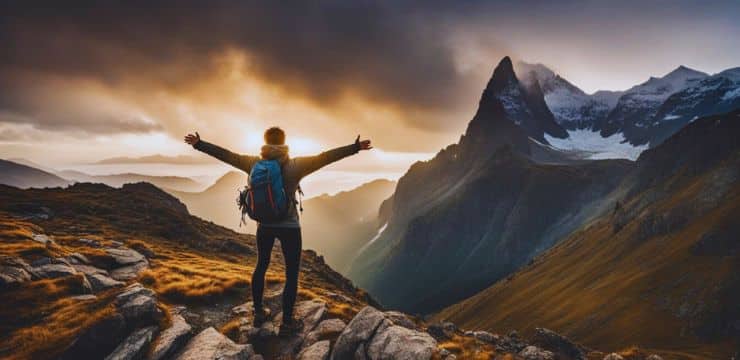 Every writer faces challenges, be it writer's block, self-doubt, or the need for perseverance. However, overcoming these obstacles can lead to growth and success in one's writing journey.
As Ernest Hemingway once put it, "There is nothing to writing. All you do is sit down at a typewriter and bleed." Let's explore some inspiring quotes from famous authors to help writers overcome challenges and reignite their passion for writing.
Quotes on Facing Writer's Block
While writer's block can be an intimidating hurdle, bear in mind that every writer confronts it at one time or another. As Jodi Picoult advises, "You can't edit a blank page, but you can edit a bad one."
Don't be afraid to write badly at first, as it's a stepping stone towards improvement.
Take inspiration from these quotes about writing and find strategies to overcome writer's block, reignite your creativity, and keep your writing muscle active.
Quote on Conquering Self-Doubt
Self-doubt can be paralyzing, but it's crucial to remember that self-belief is the cornerstone of success. Self-doubt is one of the greatest enemies of creativity. Sylvia Plath, a great poet, noted this in her quote.
Embrace Sylvia's quotes about conquering self-doubt in writing and allowing creativity and confidence to soar.
Quotes on Perseverance and Resilience
As Samuel Beckett advised, perseverance and resilience are priceless assets for writers, equipping them to confront challenges directly and maintain their determination to achieve their objectives.
His quotes about writing remind us that success often lies on the other side of failure and that perseverance is a critical component of the writing process.
Moreover, cultivating resilience can help writers bounce back from setbacks and maintain their passion for the craft. As F. Scott Fitzgerald once said,
"Never confuse a single defeat with a final defeat."
Embrace their wise words and remember that every challenge is an opportunity for growth and learning, ultimately shaping you into a better writer.
Crafting Compelling Characters And Engaging Plots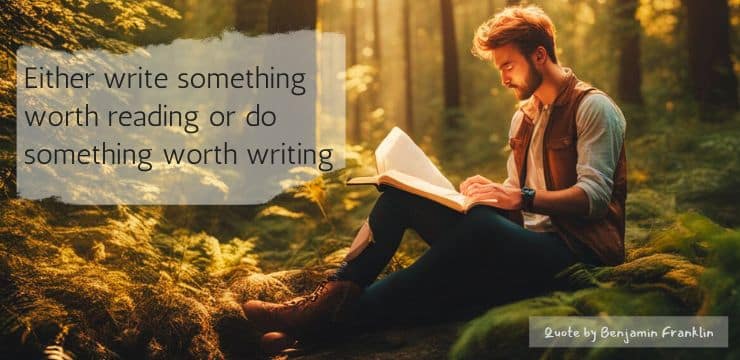 One of the keys to a captivating story is the perfect blend of engaging characters and a compelling plot. Benjamin Franklin was famous for saying, "Either write something worth reading or do something worth writing."
His words can motivate us to bring out our best work in our creative endeavors.
In this section, we'll delve into expert advice about:
Crafting compelling characters
Engaging plots
Highlighting character development
Narrative structure
Striking the right balance between the two.
Quotes on Developing Rich, Complex Characters
The creation of rich, complex characters is vital for a story to connect with readers. As F. Scott Fitzgerald said, "Character is plot, plot is character."
To craft unforgettable characters, focus on their flaws, motivations, and desires, making them relatable and believable. You'll create characters that come alive on the page by weaving these traits into your writing.
Quotes on Plotting and Narrative Structure
Crafting an exciting story demands careful attention to plotting, narrative structure, and a thousand story ideas. If you're looking for just the place to find inspiration, remember Anton Chekhov's advice:
"If in the first act you have hung a pistol on the wall, then in the following one it should be fired."
When we meticulously focus on these crucial elements, our narratives evolve compellingly. This approach ensures our stories resonate deeply and our readers remain engaged from start to finish.
Quotes on Balancing Character Development and Plot Progression
Finding the right balance between character development and plot progression is crucial for maintaining reader interest. John Steinbeck said,
"A story is a balance between what the readers will understand without help and what they will understand with help."
You can create a balanced and compelling story by carefully considering how each character's development affects the plot and vice versa. Remember, the key to a great story is the perfect blend of engaging characters and a compelling plot.
As we continue to hone our writing skills and explore the insights offered by renowned authors, we'll become better equipped to craft stories that captivate our audience and leave them wanting more.
The Art Of Editing And Revision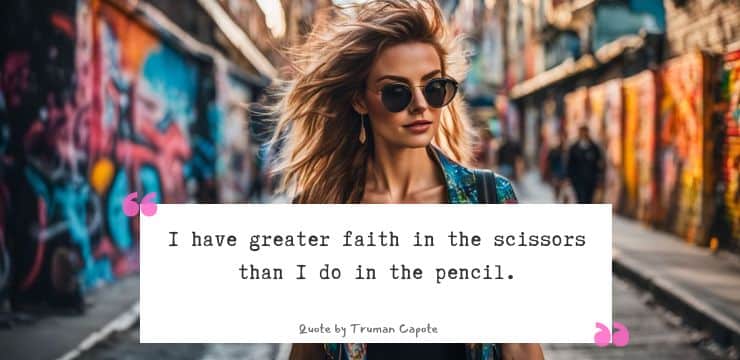 Editing and revision are essential steps in the writing process, allowing you to refine and perfect your work. Truman Capote famously said, "I have greater faith in the scissors than I do in the pencil."
He believed that it is set in stone once something has been committed to paper.
In this section, we'll delve into quotes underscoring the significance of editing and refining our work, efficient revision techniques, and recognizing when to mark the work as complete.
Quotes on the Importance of Editing
Editing fine-tunes your writing, making it ready for readers.
As Arthur Quiller-Couch advised, "Whenever you feel an impulse to perpetrate a piece of exceptionally fine writing, obey it – whole-heartedly – and delete it before sending your manuscript to press."
By embracing the power of editing, we'll be able to bring out the best in our writing and ensure that our work is of the highest caliber.
Quotes on Effective Revision Techniques
Adopting effective revision strategies is crucial in enhancing our work and ensuring clarity, conciseness, and accuracy in our writing.
Ernest Hemingway remarked, "The first draft of anything is not of good quality." He further added, "It needs a lot of rework and amendments before it is ready to be presented."
We must embrace the wisdom of these quotes about writing and employ strategies like reading our work aloud, taking breaks, and seeking feedback from others to refine and perfect our writing.
Quotes on Knowing When To Stop Editing
Identifying the completion of our work is a significant aspect of the writing process. As Leonardo da Vinci said, "Art is never finished, only abandoned."
Knowing when to put down the pen (or keyboard) and sharing our work with the world is essential.
Take inspiration from these quotes about writing and trust your instincts when deciding when it's time to stop and mark the work as finished.
Remember, the goal is not to achieve perfection but completion.
Pen To Paper: A Writer's Adventurous Journey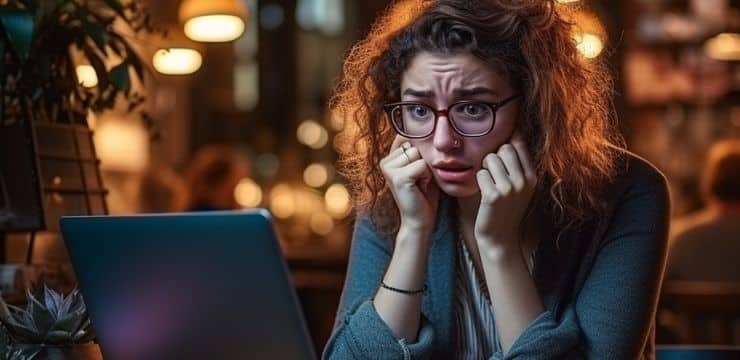 The writing life is a journey filled with highs and lows, joys and struggles.
In this final section, we'll reflect on the thrill of being a writer, the challenge of striking a balance between writing and other life aspects, and the role of writing in personal development during a writer's time.
As we explore these reflections, remember that every writer's journey is unique, and our experiences will shape us into the writers we'll eventually become.
Quotes on the Joys and Struggles of Being a Writer
Being a professional writer is rewarding and fulfilling, yet it also presents its own challenges. These range from overcoming writer's block to handling criticism, making the writing journey a mix of successes and obstacles. Maya Angelou once said,
"Carrying an untold story inside you is an agony like no other."
Holding onto past failures and challenges can be stressful. However, as a writer, the joys and challenges we face are chances for personal growth and learning.
Quotes on Balancing Writing with Other Aspects of Life
Establishing a balance between writing and other life facets is critical for sustaining a healthy and satisfying life. As Madeleine L'Engle said, "A self-respecting artist must not fold his hands on the pretext that he is not in the mood."
One effective way to balance writing with other aspects of our lives is to set clear boundaries and prioritize our time.
Think of your writing hours as sacred time
 —non-negotiable yet flexible for life's curveballs.
Create a dedicated writing schedule and allocate time for family, friends, and self-care. Use tools like calendars or time management apps to block out writing hours, and stick to them as you would any other appointment.
However, be flexible enough to adjust when life's unpredictabilities occur. Remember, a well-rounded life fuels creativity, so don't neglect other areas in the pursuit of your writing goals.
Quote on the Impact of Writing on Personal Growth
Writing can serve as a potent instrument for personal development and self-discovery. As C.S. Lewis said, "You can make anything by writing."
Through writing, we can explore our thoughts and feelings, better understand ourselves, and cultivate self-discipline, creativity, and resilience.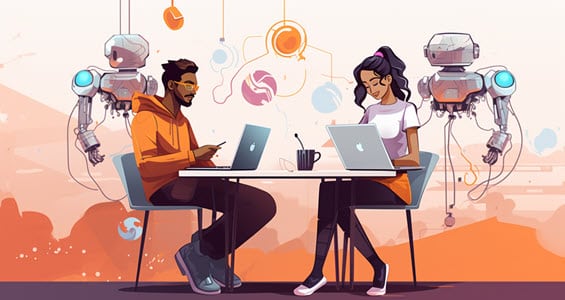 Can AI Truly Replace the Human Touch in Literature?
As artificial intelligence continues to evolve, the debate over its role in writing intensifies. While AI can generate content at unprecedented speeds, it lacks the human touch that gives literature its soul.
Can technology truly replicate the depth of human emotion and creativity? Or will AI merely serve as a tool, enhancing the writer's craft rather than replacing them?
Literary Wisdom: Timeless Quotes on Writing from Renowned Authors
Writing quotes serves as invaluable tools for both budding and seasoned writers. They offer a treasure trove of wisdom, inspiration, and practical advice, often encapsulating complex ideas in a few impactful words.
 ⛵ As you set sail on your creative writing voyage, remember:
Conquering each obstacle and celebrating every victory will sculpt you into the extraordinary writer destiny has in store for you.
May the words of these famous authors guide you, fuel your passion for the craft, and help you unleash the untold stories within you.
To recap, these quotes about writing aren't just decorative elements on a page; writing quotes is the secret sauce that adds depth and credibility, enhances your arguments, adds flair to your work, improves your skills, and fuels your passion for writing.
Quote from Sam Tanenhaus
Related Posts You Might Like: