You probably know a lot about Matthew McConaughey.
If you meet any red-blooded American woman that tells you she has never seen at least one or more of Matthew's Movies in her entire life…
Chances are she is probably lying!
For decades, Matthew has been sending women (and men) to movie theatres in droves.
In the immortal words of McConaughey himself, that is, "Alright, Alright…Alriiiiiiight,"
From life experience in the outback to an Academy Award for his film work, Matthew McConaughey is anything but your typical Hollywood star.
And for that reason, here is a list of the top 10 movies to watch.
Matthew McConaughey has played lead roles in commercially successful romantic comedy films such as how to lose a guy in 10 days, the wedding planner, and ghosts of girlfriends past.
He has also starred in dramatic roles like Interstellar and Killer Joe Cooper. His stellar performance on the Dallas buyers club earned him an Oscar for best actor.
According to box office mojo, Interstellar is Matthew's highest-grossing film. The movie grossed $188 million domestically and $675 million worldwide.
Matthew runs several charitable trusts and NGOs like cancer research institute, bid to beat AIDS and j.k. livin' foundation.
He has made generous donations in the past for different causes. Read more about McConaughey movies on Wikipedia.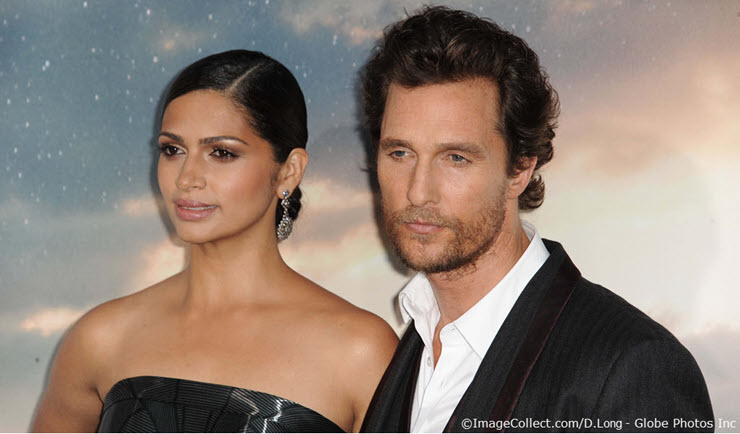 Camila and Matthew attending the Los Angeles Premiere of "Interstellar" Held at the Tcl Chinese Theatre in Hollywood, California on October 26, 2014 Photo by D. Long- Globe Photos Inc
McConaughey co-starred in 2014's Interstellar with other actors, namely, Michael Caine, Anne Hathaway, Bill Irwin, Jessica Chastain, and Ellen Burstyn.
The movie's director, Christopher Nolan, tapped McConaughey to play John Cooper, Interstellar's leading actor, after seeing a rough cut of 2002's Mud.
Getting back to Interstellar, the director even went so far as to visit McConaughey on the set of the TV show he was working on, True Detective.
This dystopian-themed movie follows a team of astronauts played by the above list of actors and actresses. In the movie, they are on a quest to find a new place for humanity to live.
Their explorations take them to a wormhole close to Saturn.
Filmed partly in Los Angeles, partly filmed in Canada, and partially filmed in Iceland, this movie is well known for its unique special effects, including miniature and practical effects.
Interstellar movie quote by Amelia Brand
Playing the character of Joseph Cooper, a former NASA pilot, and widow raising his two children with the help of his father-in-law.
McConaughey's role is central to the plot.
After mysterious dust appears in his daughter's room, Cooper figures out that the dust represents geographic coordinates.
The coordinates lead him to a private NASA facility where he encounters the man he used to work for in the past.
That encounter sends Cooper on a journey that is out of this world.
You need to see it to believe it.
When the movie hit theaters, it went on to earn more than $677 million from all over the world. This amount of revenue placed it at number 10 of 2014's most well-known movie hits.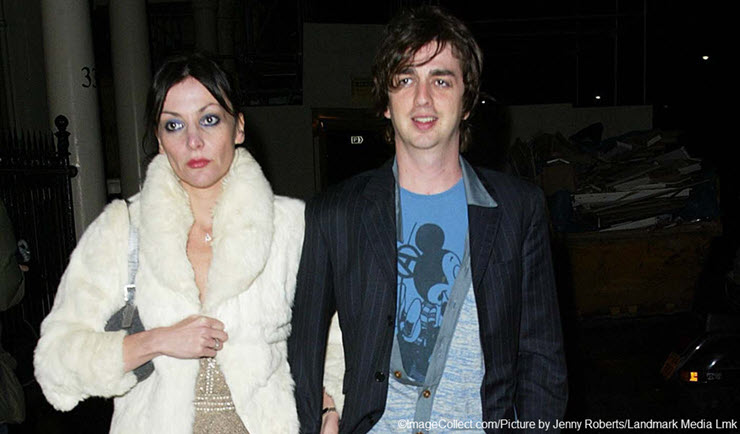 London. Danny Goffey who sings and plays drums in up and coming group 'Supergrass' with a partner at the 'Dazed and Confused' party held by the magazine with the same name. 29th April. 2004. Picture by Jenny Roberts/Landmark Media Lmk.
We all come of age, and we all remember every detail of it. In the movie, McConaughey's character is no exception.
He is just one of the many actors for whom this movie launched the start of their career. But not everyone found instant success from their role in this movie.
Well, Dazed and Confused is the movie that started it all!
You've probably heard of Matthew McConaughey quote, "alright, alright, alright," or perhaps you're wondering to yourself, "What movie did Matthew McConaughey say alright alright alright?"
Initially, the character of Kevin Pickford was slated to play a significant part in the movie. However, due to on-set politics, the focus was instead switched to Wooderson, the role played by McConaughey.
Dazed and Confused movie quote by Dawson
The movie was filmed on a limited budget. For that reason, the intention was to cast a local actor. At the time, Matthew was studying film at the University of Texas in Austin.
On a date night with his girlfriend at a local bar,
The bartender (Matthew's friend) pointed out a fellow customer he thought Matthew should talk to.
That fellow customer happened to be the movie's casting director.
It was this encounter that led to his eventual casting in the movie. In addition, he scored extra screen time for himself by successfully improvising most of his lines.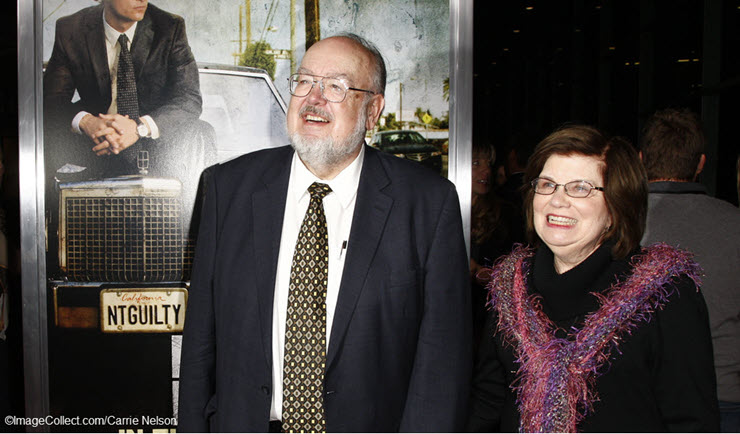 Los Angeles – March 10: David Ogden and wife Patti Ogden. David was the Lawyer the movie character was based on arriving at the "Lincoln Lawyer" Premiere at ArcLight Theaters on March 10, 2011, in Los Angeles, CA Photo by Carrie Nelson
The 2005 Michael Connely novel inspired the 2011 movie. Matthew plays Mickey Haller, the lawyer that serves as the story's main character.
Haller makes his office a Lincoln Town Car, explaining the movie's title.
In this movie, Haller is the lawyer who is hired to defend a local businesswoman's son when he faces an assault charge.
The movie's plot shows how the two cases are connected and leaves Mickey Haller in an awkward position.
Movie quote by Michael Connelly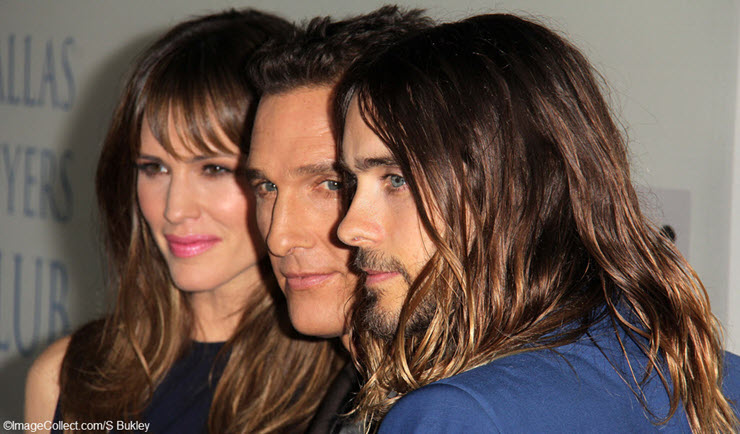 Jennifer Garner, Matthew McConaughey, Jared Leto at the "Dallas Buyers Club" Los Angeles Premiere, Academy of Motion Picture Arts and Sciences, Beverly Hills, CA 10-17-13 Picture by S Buckley
​In 2013, Matthew starred in Dallas Buyer's Club, where he played a Texas man who had HIV during the 1980s. His character, Ron Woodroof, has an accident at work that leads to his hospitalization.
It's at the hospital that he is told he only has 30 days to live.
That is all the motivation Ron Woodroof needs to acquire HIV-fighting drugs that the FDA hadn't yet approved.
He illegally sneaks them into the state and shares them with other HIV patients by creating Dallas's Buyer Club.
The movie is based on a true story.
Before writing the script for the film, the writer interviewed the real-life Ron Woodroof. The producer of Dallas Buyer's Club wanted Matthew for the role of Woodroof because the actor is from Texas.
Inspirational movie quote by Ron Woodroof
​One specific person inspired the main character, but a pair of the supporting actors were not.
They were created based on the experiences of many people who had HIV at the time.
These people were interviewed about their life experiences to add authenticity to the film.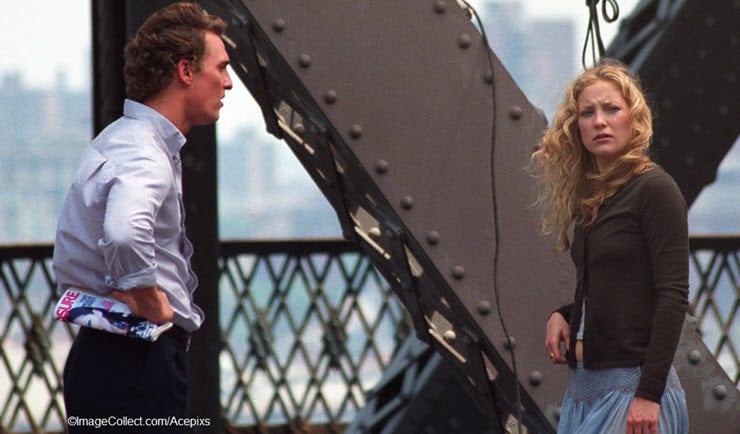 Matthew McConaughey and Kate Hudson on a set of "How to Lose a Guy in 10 Days" on Manhattan Bridge in New York, June 22, 2002. Apparently, this is one of the key important scenes in the movie. Pic by Acepixs
Many fans consider "How To Lose A Guy In 10 Days" as one of the best of McConaughey movies. But, did you know the movie was based on a short story of the same name? If not, you do now!
Kate Hudson co-stars in the movie alongside Matthew, playing a bored women's magazine writer looking to spice her articles.
After her best friend's romantic relationship falls apart, she is inspired to write an article that gives the movie its title.
Matthew plays an advertising executive named Ben.
In the movie, Ben is looking for ideas for a new campaign. He declares that any woman would fall in love with him if he wanted her to.
That drives his boss to make a bet with him to prove it.
How To Lose A Guy In 10 Days movie quote by Andie Anderson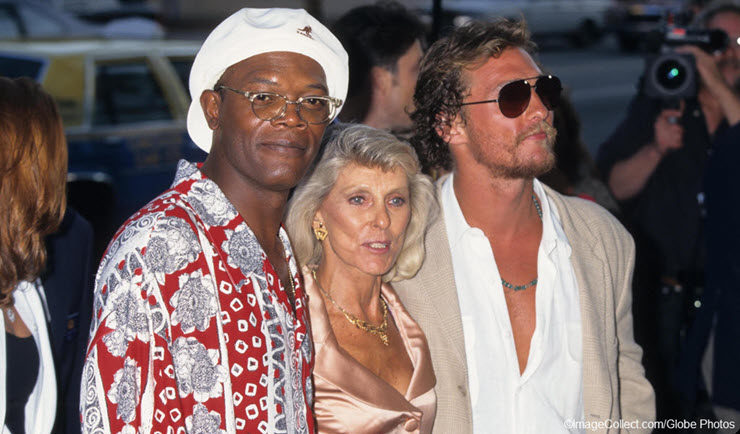 Samuel Jackson with Matthew McConaughey and Mother Kay (Mary Kathlene McCabe) at the Special Screening in Beverly Hills, Ca. 1996. Photo by Lisa Rose Globe Photos, Inc
Matthew McConaughey is no stranger to starring in movies based on a book.
If you are a fan of John Grisham novels, chance are you have at least heard of it, if not read it. The movie, like the book, is very racially motivated.
In the movie, two white men are the culprits in the case.
When Brigance advises his client that there is a chance the culprits will go free, his client shoots to kill, and the culprits are fatally shot.
Brigance then goes on to defend his client for the murders. This sets up the action for the rest of the film, which centers on racial tension.
Despite criticisms from many, the movie went on to earn $152 million.
Motivational movie quote by Jake Brigance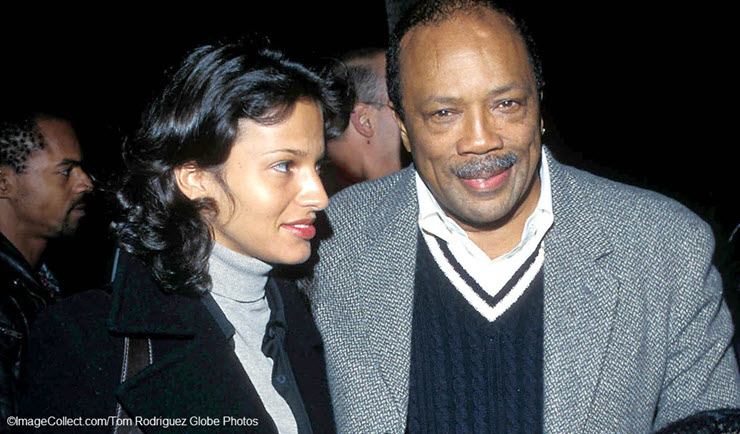 "Amistad Movie" Premiere Beverly Hills, California. Quincy Jones and Lysette Photo: Photo by Tom Rodriguez Globe Photos Inc
This is also another movie by Matthew McConaughey based on a book, Amistad, where McConaughey once again plays a lawyer.
His actor, Roger Baldwin, fights a case on behalf of an African abolitionist.
The actions that carried the film to its end eventually spurred the American Civil War fought between the southern United States and the northern United States from 1861 to 1865.
Amistad opened in theaters in 1997 and ranked fifth for the week of its release in box office sales. It went on to gross 44.2 million USA dollars.
Amistad movie quote by John Quincy Adams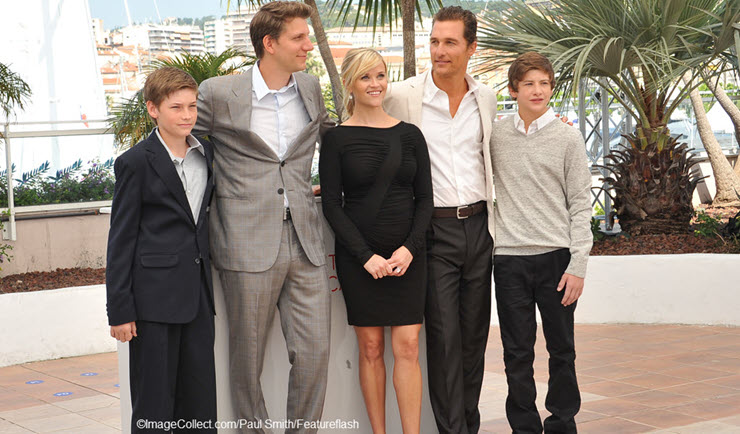 Reese Witherspoon, Matthew McConaughey, director Jeff Nichols, Tye Sheridan & Jacob Lofland at the photocall for their new movie "Mud" in competition at the 65th Festival de Cannes. May 26, 2012, Cannes, France Picture by Paul Smith / Featureflash
Not one to shy away from coming-of-age movies, Matthew also starred in The Mud 2012 Movie. Matthew plays a man; everyone refers to as Mud.
Mud is living in a boat stuck in a tree.
The tree is in the middle of an island, which two teenage boys stumble across. At first, the teenagers don't realize it.
The plot then unfolds, and Mud finds himself back where he started.
The movie's writer/director wanted to cast McConaughey in the lead role of this movie based on his performance in Lone Star.
Despite this, the actor initially considered for the role was Chris Pine. However, ultimately they went with their original choice.
Even though the Mud 2012 film was not the work of a major film studio, worldwide receipts for The Mud 2012 Movie totaled $32,613,173
The Mud movie quote by Mud (Matthew McConaughey)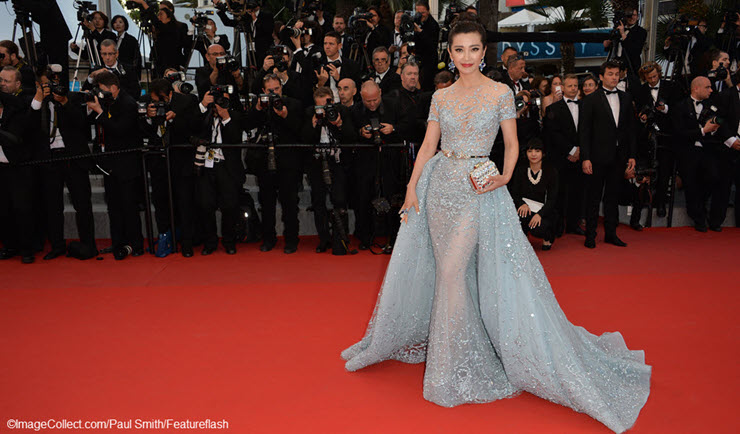 Li Bingbing at the 68th Festival de Cannes. May 16, 2015, Cannes, France. Picture by Paul Smith / Featureflash
In The Sea of Trees, Matthew plays Arthur Brennan, a man who travels to a forest in Mount Fuji nicknamed the "Suicide Forest."
On a quest to kill himself, he stumbles across someone else in the forest who happens to also wants to kill himself.
Both characters had strong feelings about why they wanted to end their lives.
In Arthur's case, his wife had passed away, and his grief over her drove him to attempt suicide. In the other man's case, he had been struggling in his job.
The other man ultimately decided against suicide for the sake of his wife and his children. After they spend the night bonding.
Inspirational movie quote by Takumi Nakamura
Arthur Brennan makes his way out of the forest but cannot tell emergency personnel that the other man is still there.
Weeks later, Arthur Brennan announces his intention to return to the forest to find the man. However, he is then informed that there is no evidence there was ever another man in the woods.
The ending of this film is one you have to see to believe.
The best thing to take away from this is that no one wants to watch McConaughey commit suicide! Do you really want to see that, ladies?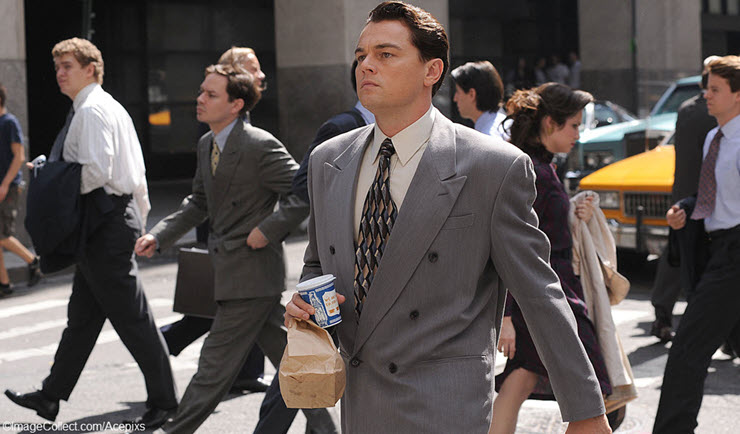 August 25, 2012. New York City. Leonardo DiCaprio on the Film Sets in the Financial District of Manhattan on August 25, 2012, in New York City. Photo by Acepixs
Though he wasn't the leading actor,
The Wolf of Wall Street is one of Matthew McConaughey's best movies.
In the movie, he plays the role of Mark Hanna, inspired by the memoir of Jordan Belfort, with both sharing the same title.
McConaughey's role in the movie is that of the boss of the main character.
Leonardo DiCaprio stars as Belfort.
Hanna is out to convince him that making money is the only thing that should matter to a stockbroker.
The Motivational Movie quote by Jordan
Belfort ultimately loses his job due to this mindset.
This sets the events in motion that unfold throughout the movie. By the end, the bad advice Mark Hanna gave Belfort results in the downfall of his career on Wall Street.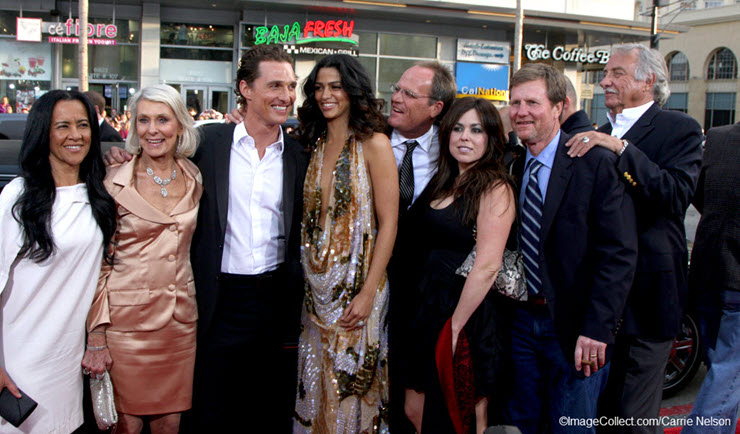 Matthew McConaughey's friends and family arriving at the "Ghosts of Girlfriends Past" Premiere at Grauman's Chinese Theater in Los Angeles, CA on April 27, 2009. Photo by Carrie Nelson
There you have it, ladies and gentlemen.
While these are far from Matthew's only movies, we did not even get to talk about the "Ghosts of Girlfriends Past" or "Failure to Launch" and his first animated movie "Kubo and the Two Strings"…
That is, just to name a few of his other movies.
Still, there are more. A lot. But, I have to stop writing.
So, most fans consider these to be the best of the best! Whether you only choose to watch these 10 or decide to watch all of them, it is safe to say that any Matthew McConaughey Movie is a good time waiting to happen.
So, clear a weekend or any of your time off days. Pop some popcorn and settle in for the marathon to beat all marathons. What better way to spend a weekend than to watch Matthew McConaughey Movies?