Ever since Jennifer Aniston first played her role as Rachel Green in a wedding dress on NBC's hit comedy Friends and her heart-breaking performances in the romantic comedy movie "He's Just Not That into You,"
Jennifer has been America's sweetheart and a favorite female movie star. Her movies and TV shows continue to wow her critics and fans alike.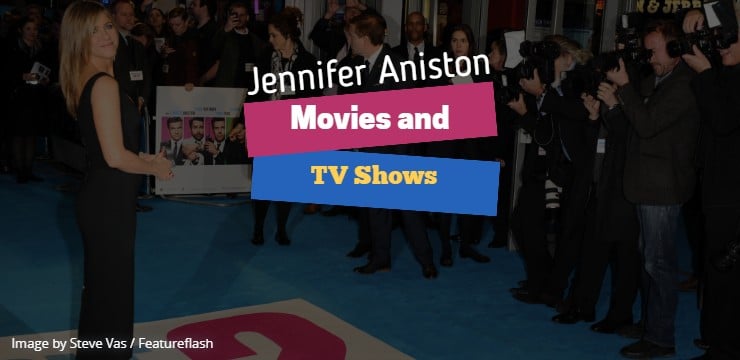 November 12, 2014 – London, Great Britain – Jennifer Aniston arriving for the "Horrible Bosses 2" premiere at the Odeon West End, Leicester Square. Photo by: Steve Vas / Featureflash
What is Jennifer Aniston Real Name?
America's sweetheart hasn't always been known by the name Jennifer Aniston.
Born to Days of Our Lives actor John Aniston and actress Nancy Dow, her birth name is Jennifer Joanna Anastassakis. Anastassakis is her father's surname.
The Greek last name proved too challenging for audiences to pronounce, and when her father was on the hit soap opera, he changed his stage name to Aniston, so his daughter chose to pursue acting with the same last name.
She Is Part of a Royal Family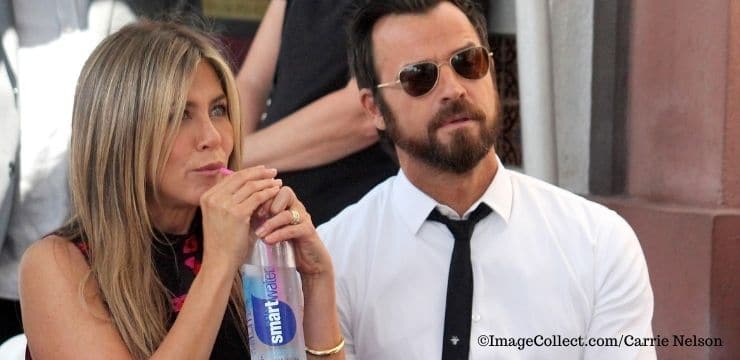 Jennifer Aniston and Justin Theroux. Photo by Carrie Nelson
Despite being born in Sherman Oaks, California, on February 11, 1969, and living in Pennsylvania, New York, and then living a year abroad in Greece growing up, you might be surprised to find a trace of foreign royal blood in the actress.
It also isn't on her father's side of the family. Instead, Jennifer is a descendant of The House of Stuart of Scotland through her mother's family side.
By the way, Jennifer Joanna Aniston is her full name.
Being "America's Sweetheart", that label gets put on a lot of people.
I don't pay that much attention. And I'm not trying to shake anything. I'm just following my instincts and doing work that is coming to me and I'm just grateful for it.
List of Top 10 Jennifer Aniston Movies – Table of Content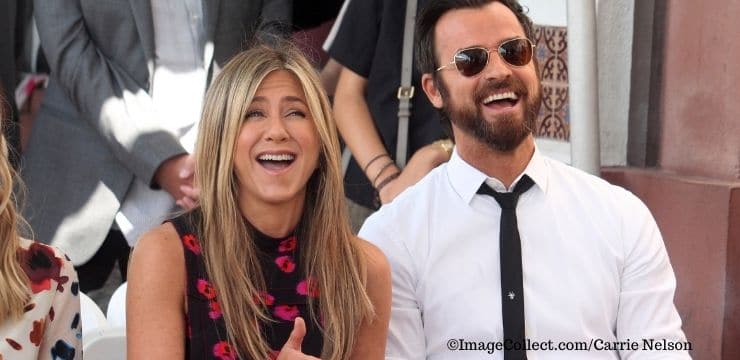 July 26, 2017 – Hollywood, CA – Jennifer Aniston, Justin Theroux at the Jason Bateman Hollywood Walk of Fame Star Ceremony at the Walk of Fame. Photo by Carrie-nelson. ImageCollect.com
Office Space is an entertaining comedy series stared by Jennifer Aniston (Joanna), Ron Livingston (Peter Gibsons), Mike Judge (Manager), Gary Cole (Bill Lumbergh), and Stephen Root (Milton Weddams).
It focuses on the nightmare that people face in modern offices.
Peter refuses to work overtime and even plays games at his work desk like his colleagues. He even charms two consultants unintentionally.
Finally, when Peter's friends realize they are actually about to be downscaled, they come up with a revenge plot against the company.
Peter becomes extremely mad when he finally discovers that two of his best friends have been downsized and conspired to install a computer virus in the company system that will enable him to embezzle corporate money into his secret account.
The Office Space movie quote
What is Jennifer Aniston Net Worth?
Jennifer Aniston is a popular American actress, businessperson, and executive producer. She acquired worldwide recognition for depicting Rachel Green on the sitcom Friends TV series between 1994 and 2004.

So how much is Jennifer Aniston's net worth?

Aniston's Celebrity Net Worth is estimated to be well over $300 million. She has been a top-earning actress for over 15 years and is among the highest-paid actress in the world.

Jennifer Aniston has stayed on the Celebrity 100 list by Forbes since 2001. She is among the top 20 richest women in the entertainment industry. Forbes has also ranked her among the top-selling celebrity face and the most profitable actress in Hollywood.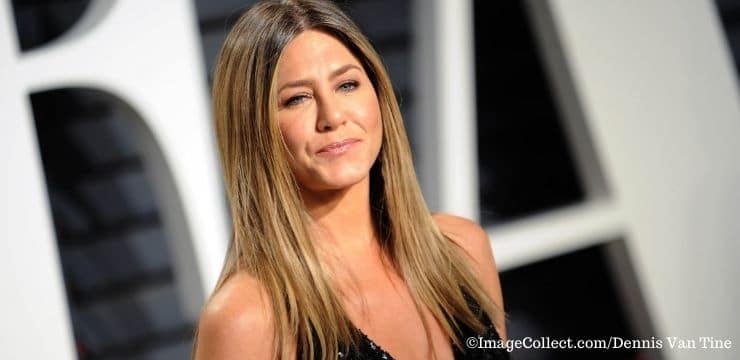 February 26, 2017 – Los Angeles, California – Jennifer Aniston at The 2017 Vanity Fair Oscar Party in Beverly Hills. Photo by Dennis Van Tine. Starmaxinc.com
We're the Millers main cast includes Jenifer Aniston (Rose O'Reilly), David Clark (Jason Sudeikis), Casey Mathis (Emma Roberts), and Kenny Rossmore (Will Poulter),
The storyline is about a pseudo-family embarking on a road trip to Mexico.
Sudeikis realizes if he goes alone to Mexico, it might raise eyebrows.
So he decides to recruit a family to help him with his course. That includes a hot stripper Jennifer Aniston as his wife; Emma Roberts, a runaway girl, as his daughter; and Will Poulter, an 18-year-old dorky neighbor kid, as his son.
The idea is that they can easily cross the Mexican border disguised as a happy middle-class family heading on vacation. Viewers can easily predict what happens next in the storyline.
All the main characters have hilarious scenes that will crack viewers' ribs.
Despite having raunchy conversations, a few sexual scenes (not explicit), and lots of swearing language, We're the Millers is a fantastic dramedy with memorable scenes that are both sweet and humorous.
We're the Millers movie quote
Jennifer Aniston Friends Hit Comedy
Friends' is one of the most famous American TV show that aired from September 22, 1994, to May 6, 2004. It was an American television sitcom that Marta Kauffman and David Crane created.
It involved six Manhattan friends who were in their twenties living off of one another in the center of New York City, learning the meaning of friendship and rarely letting anyone else into their highly caffeinated circle.
The hilarious characters made people cry, laugh, and even view life, love, and career from an entirely different perspective.
It wasn't just a comedy but the episodes presented in a way that lets you identify the actual situations we all go through in life. Famous scenes included great chaos, fights, surprises, family trouble, tears, laughs, pasts, and future romances.
Jennifer Aniston, who acted as Rachel Green, was arguably the most famous cast when the Friends TV show ended.
Other famous stars included Lisa Kudrow, Matt LeBlanc, Mathew Berry, Cortney Arquette, and David Schwimmer.
He's Just Not That Into You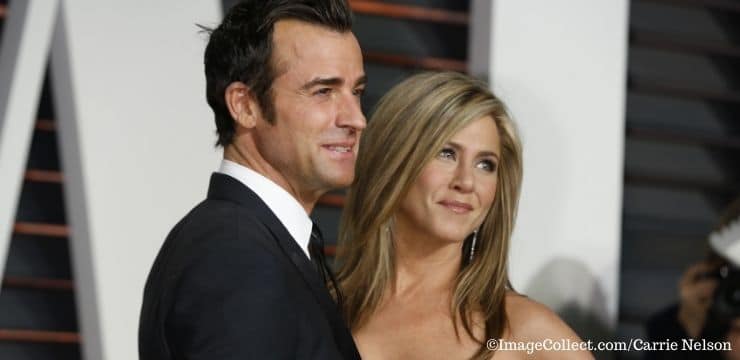 February 22, 2015 – Beverly Hills, CA – Justin Theroux and Jennifer Aniston at the Vanity Fair Oscar Party 2015 at the Wallis Annenberg Center for the Performing Arts. Photo by Carrie-nelson.
He's Just Not That into You is among Jennifer Aniston's romantic comedies with many hilarious lessons you can learn about relationships.
First, it will let viewers know what clues to watch for when a lover is not interested in a relationship. For example, there are times when both partners feel like their relationship is not working anymore.
If you are among those about to start dating, or you ended your relationship, or perhaps would like to create a new beginning. The movie will allow you to gather workable lessons that you can apply to the complexities of modern-day relationships.
He's Just Not That into You movie quote
How Did Jennifer Aniston and Brad Pitt Meet?


Brad and Jennifer are one of the most controversial couples in Hollywood. They enjoyed a short-lived marriage where their divorce announcement came as a shock to many.

Well, every love story starts from somewhere.

So, how did Brad Pitt and Jennifer Aniston meet?

The love story of the two Hollywood actors began way back in 1998 when they were on the top of their acting careers.

They first met on a blind set up by their respective agents. However, they admitted they hadn't requested the arrangement that marked the beginning of their love story.

The blind date was in Pitt's house.

They kept their affair a secret, but since they were one of the prominent Hollywood stars at the time, they couldn't hide it for long.

Two years after their first date, the two tied knots in a lavish wedding. Their marriage lasted for only five years.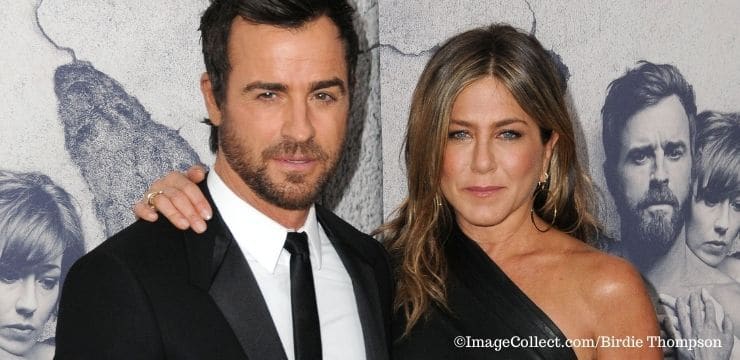 April 04, 2017 – Hollywood, California – Jennifer Aniston and Justin Theroux at HBO's "The Leftovers" Season 3 Premiere. Photo by Birdie Thompson/AdMedia
Just go with it is a hit American comedy movie written by Allan Loeb, directed by Dennis Dugan, and stared by Jennifer Aniston, Adam Sander, Brooklyn Decker, and Nick Kidman.
By far, it's one of the best of Jennifer Aniston and Adam Sandler movies to watch.
In 1988, Daniel Maccabee (Adam), who is just 22 years old, leaves his wedding ceremony just before the ceremony commences after finding out that his soon-to-be wife was cheating on him.
The lady discovers that Daniel's wedding ring is on his hand and asks him how his wife is doing, but he tells her that she left her for another man.
Daniel ends up sleeping with that lady.
Twenty years later, Daniel became a successful plastic surgeon in Los Angeles, dating and sleeping with women while using his wedding ring to avoid getting committed.
Unfortunately, he takes advantage of women in unhappy marriages, but because he does not want to commit at one point, she meets a girlfriend and lies to her just to avoid real commitment. So she has to enlist Katherine to act as his fake wife.
The only woman aware of his dirty trick is his best friend and office manager, Katherine Murphy (Aniston), a divorced mother of two.
Just Go with It movie quote
Jennifer Aniston Kids
Does Jennifer Aniston have any kids?
She does not have any kids yet, and all the baby talk annoys her sometimes. As a result, she doesn't want to be asked again about kids.
Perhaps it's because she has already said enough about her having kids; nevertheless, that hasn't stopped most interviewers from asking her the same question but employing different tricks and angles.
She once expressed her thoughts of having children, and I quote, "… I've always wanted to have children, and I would never again give up that experience for a career."
Any person will surely get bored if they keep getting asked the same question over and over again. So please, don't ask Jennifer Aniston again about having kids!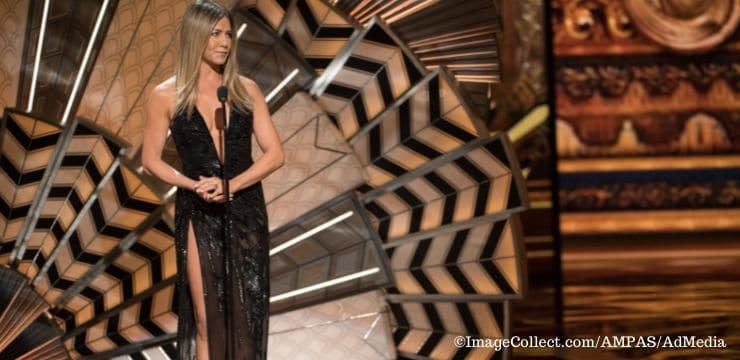 February 26, 2017 – Hollywood, California – Jennifer Aniston at the 89th Annual Academy Awards presented by the Academy of Motion Picture Arts and Sciences. Photo by AMPAS/AdMedia
The Switch is a movie where Jennifer Aniston and Jason Bateman act in a romantic comedy. They discover they are almost running out of time for Kassie Larson, the girlfriend, to have a baby.
Kassie is ready to try different options to have a baby before she is too old.
It is a comedy that touches on real-life issues affecting couples in love who delay giving birth and later try to have a baby by exploring different ways.
As the movie explains, some ladies are more concerned about getting pregnant and delivering a baby before the time to conceive is over.
The Switch Movie quote
How did Jennifer Aniston and Justin Theroux meet?


Like many other Hollywood couples, the love story of Jennifer Aniston and Justin Theroux began on a movie set.

They met for the first time on the set of Tropic Thunder in 2007. The movie was co-written by Justin and starred by Ben Stiller – Jennifer's good friend.

While this wasn't love at first sight, the pair wouldn't meet each other again for three years. It was not until 2010 that the couple reconnected and became close friends when they filmed a movie named Wanderlust.

After that, however, a romantic relationship was not possible because Theroux was still dating Heidi Biven.

In 2011, their friendship spilled over into a romance when the couple was spotted out together in Los Angeles after the party at the MTV Movie Awards.

Justin and Jennifer made many high-profile appearances together and eventually moved under the same roof.

They separated in Feb 2018 after valentine's.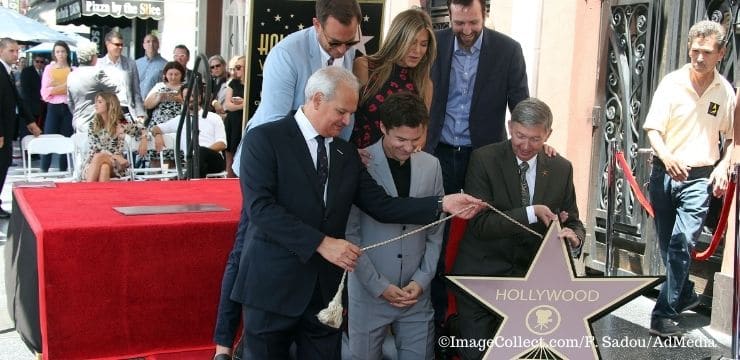 July 26, 2017 – Hollywood, California – Will Arnett, Jennifer Aniston, State Senator Ben Allen, Jeff Zarrinnam, and Leron Gubler. Photo by F. Sadou/AdMedia
When Brooke(Aniston ) and her boyfriend Gary(Vince Vaughn) break up, none of them is willing to admit that things have gone south and that each needs to start a new journey.
The movie will elicit different emotions from different people. You feel that you are watching a romantic comedy thriller that attempts to be funny. Sometimes it succeeds, and sometimes it doesn't deliver punchiness.
The movie tries to portray the different struggles that can face people in a relationship and the ways couples try to solve them. It is a comedy movie that shows how things can turn out ugly and the steps you can take to rescue the situation.
The Break-Up Movie quote
How Jennifer Aniston Haircut Became Famous?
Her famous hairdo was an accident.
When cutting Jennifer's hair, Chris McMillian admitted the first time he was under the influence of drugs.
Jennifer Aniston's haircut would become the "Rachel," and millions of women around the globe would seek this unique hairstyle.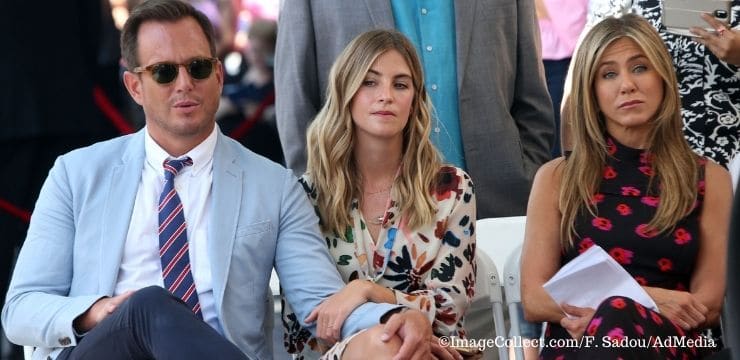 July 26, 2017 – Hollywood, California – Jason Bateman Honored With Star On The Hollywood Walk Of Fame. Photo by F. Sadou/AdMedia
Mother's Day is an entertaining comedy based on the lives of 4 families undergoing a hectic week leading up to Mother's Day.
This movie delivers humor without sex scenes, vulgar language, chase scenes, and other obscene approaches that many films are taking nowadays.
The movie attempts to paint an accurate picture of what goes on in society today in a humorous way – particularly the problems encountered by many families to make people aware and keep them entertained.
One drawback of this movie is the lack of character building. That makes it look a bit disorganized. However, this doesn't have a high impact on the quality of the movie.
Mother's Day Movie quote
How Old was Jennifer Aniston When She Started Acting on Friends?
Jennifer was 25 years when she started acting on friends. She was born in 1969, but she started acting on Friends in 1994.

She was known by the stage name Rachael Green while wearing a signature hairstyle which caused many people to like her.

Consequently, with her newly found fame and as The Friends TV show became popular, she was paid one million dollars for each episode.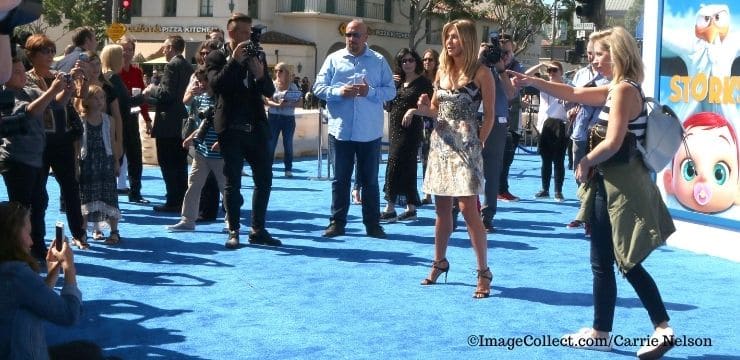 September 17, 2016 – Westwood, CA – Jennifer Aniston at the "Storks" Premiere at the Village Theater. Photo by Carrie Nelson
Just as anyone would expect from the works of the late Elmore Leonard, the Life In Crime movie (a remake of Leonard's novel witch) is full-packed with a wicked sense of humor.
The movie begins with two crooks, Louis Gara and Ordell Robbie, in a bar orchestrating a perfectly laid plan to kidnap Frank's trophy wife, Mickey Dawson, and demand a million dollars as ransom.
But, just like in all kidnapping movies, things start to go wrong from the word go depicted with the humor and twists and turns, coupled with lots of surprises, I believe that the film is worth your time.
Complicating human factors sets up the audience in a series of laugh-out-loud and chuckles moments as the crooks get on the brink of losing control.
Jennifer, starring as the trophy wife, gives an excellent performance, and she is the object of everyone's desire. The film depicts the 70's well with Aniston's well-laid-out mansion home.
Life Of Crime Movie quote
How much did Jennifer Aniston's wedding and Brad Pitt cost?
The wedding of Jennifer Aniston and Brad Pitt held in July 2000 cost a whopping 1 million dollars.
The wedding took place in a private five-acre celebrity property, whereby the airspace was restricted to avoid air surveillance.
Like any celebrity wedding, they incorporated other luxury wedding additions, which increased the price tag.
For example, they spent a total of $100,000 on security. In addition, flowers at the wedding cost $75,000.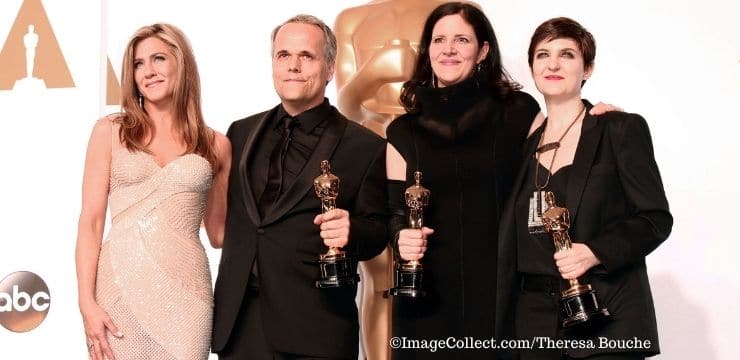 February 22, 2015 – New York, NY – (L-R) Actress Joanna Aniston, Dirk Wilutzky, director Laura Poitras, and Mathilde Bonnefoy, winners of Best Documentary Feature Award for 'Citizenfour' pose at the Dolby Theatre. Photo by Theresa Bouche/AdMedia
"Cake" is a hit drama movie produced by Daniel Barnz and starred by Felicity Huffman, Anna Kendrick, Adriana Barraza, and Jennifer.
This story centers around Claire (Jenifer) as she struggles to accept the aftermath of a horrible accident that killed her son and left her partially disabled with chronic pain.
Claire starts to visualize Nina and even have short conversations with her as time goes by. Eventually, Claire blackmails Annette, who is also a member of the support group, and by doing that, she gets Nina's address and befriends Nina's husband, Roy.
This movie explains how Claire's pain affected her behavior with other people, her relationship, and how she struggles with Nina's death until she finally finds her path.
The Cake Movie quote
How did Jennifer Aniston become Famous?
Jennifer Aniston started appearing in stage productions in 1990 when she graduated from the Fiorello H. LaGuardia High School of Music & Art and Performing Arts, majoring in drama.

After several unsuccessful TV shows and minor films, Jennifer approached Warren Littlefield, the head of NBC Entertainment, to ask for help on her career.

Several months later, he helped cast her for a major role in the Hollywood hit Friends as Rachel Green. Debut on NBC's 1994-1995 lineup, Friends was a great success for the crew, especially her.

She was even dubbed "The Rachel" with a signature hairstyle. During 10 years staying with Friends, she became the highest-paid actress of all time.

She was nominated and won 2 Golden Globe Awards in 2003 and 5 Emmy Awards (3 for Lead Actress and 2 for Supporting Actress).

Along with her co-stars, Jennifer Aniston's movies and TV shows gained worldwide recognition amongst her fans worldwide.

The Iron Giant Animated Film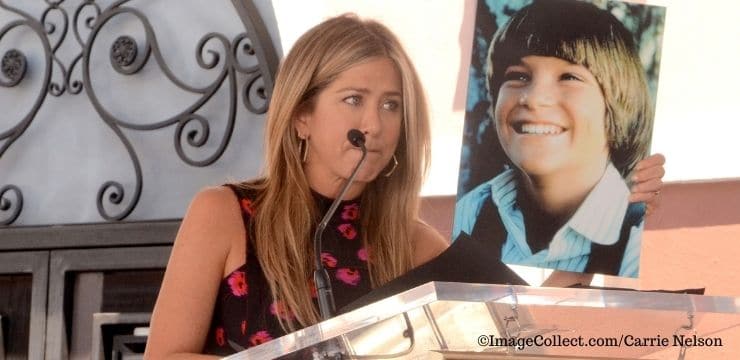 July 26, 2017 – Hollywood, CA – Jennifer Aniston at the Jason Bateman Hollywood Walk of Fame Star Ceremony. Photo by Carrie Nelson
The Iron Giant is a Jennifer Aniston animated movie full of humor that features a young boy who struggles to protect a huge robot rocketed to earth from space.
Nosey government agents and the military try to seize the robot, but the boy tries different tricks to protect the giant robot even though the young boy does not seem to have much power compared to the giant robot.
Even though the boy may not have much power to defeat the military and the government agents, the simple tricks he employs helps to protect the robot.
The young boy exhibits a high level of determination which makes the movie interesting.
The Iron Giant movie quote
What was Jennifer Aniston's First Movie?
Jennifer first appeared on film in the 1988 movie Mac and Me, where she played a dancer. However, this was an uncredited role.
Her first movie credit was in the 1993 film Leprechaun, an American horror-comedy film directed by Mark Jones.
The story revolves around a vengeful leprechaun set on hunting a family that he believes stole his pot of gold. The movie was notable for its gore and tried to blend straight-up horror with campy comedy.
This movie is Aniston's film debut, and she played the female lead Tory Redding opposite Warwick Davis in the title role.
Critics panned the film, with many considering it as Jennifer Aniston's worst movie ever, which is not surprising since she was starting. But, to its credit, the movie exposed Aniston to moviegoers and opened doors to juicer roles soon after, and she became an accomplished film star.
There you have it.
Related Posts You Might Like: