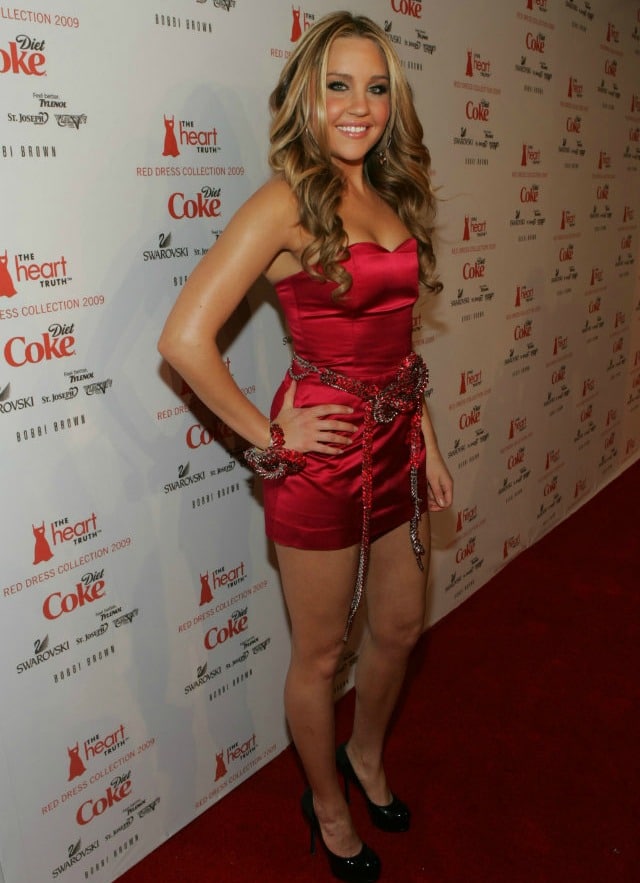 Ah, Amanda Bynes! Do you remember Amanda Bynes movies and tv shows?
She was among the most prominent faces of the glory days of the nineties.
If you have an "Only a 90's Kid Will Remember These" list, chances are, she would be on there.
It seems like only yesterday that she was a cute bubbly, pre-teen, delighting the world with her antics on Nickelodeon shows like All That and The Amanda Show (where she was the sole eponymous star). Here is  a list of 15 fun and outrageous facts about Amanda Bynes
As Amanda grew up, it seemed like she was headed into the former-child-star-gone-bad route.
Her young adult years started okay at first.
When she became too old for Nickelodeon shows, she eventually got herself prominent roles in movies like Love Wrecked, She's the Man, Hairspray, and Easy A.
Everything seems to be going well for her.
Amanda Bynes movies and tv shows were a hit among her fans.
But, alas.
As the second decade in the new millennium rolled along, Amanda found herself embroiled in a bizarre number of disturbing situations. She was arrested for a DUI, two hit-and-run incidents, reckless driving- all these in 2012 alone.
The next year wasn't kinder, as she also faced arrest for criminal possession of marijuana and reckless endangerment (caused by her throwing a bong out of the window). Eventually, her mother was granted a temporary conservatorship of her affairs.
So, what happened  to Amanda Bynes since then?
Has things been looking up for her? Well, the answer seems to be a YES.
Judging from her social media profiles and the fact that there hasn't been any negative news about her in the past year. She attended a psychiatric care facility a few years ago, and when she got out, enrolled herself at the Fashion Institute of Design and Marketing in Los Angeles.
She took a break from school last year- for a skin operation, according to a friend – but she finally resumed her studies this year. Her life seems to be on solid ground once more.
Amanda Bynes Video on YouTube
Below is a YouTube video on what happened to Amanda Bynes, 2014 and 2013?
15 Fun, Weird And Curious Facts About Amanda Bynes
1.) Amanda Bynes Was Discovered in a Class
Amanda Laura Bynes was born in Thousand Oaks, CA on April 3, 1986, just turned 30 last April.
She didn't go out for an audition. Instead, Amanda Bynes was taking a class at Hollywood's Comedy Store to learn about comedy for kids.
Her father was an aspiring stand-up comedian and she wanted to follow in his footsteps. While there, the producers for All That, a Nickelodeon comedy sketch series, noticed her.
2.) Amanda Bynes Drugs
What about Amanda Bynes' drugs, is she doing drugs? Not really but in 2003 she got arrested (at her New York apartment) for possessing marijuana.
She then tried to destroy evidence of her smoking marijuana by throwing a bong out of the window of her apartment.
At one point in 2013, her parents said that Amanda Bynes has been using drugs and has spent $1.2 million in just a few months.
They brought her on the show where she quickly became a breakout star. It was on this show that she gave life to Judge Trudy, her parody of Judge Judy and Penelope Taynt, a stalker she created that was obsessed with her real life persona.
3.) She Went Through Eight Stunt Doubles During Her Nickelodeon Years
While on the shows "All That" and "The Amanda Bynes Show," Nickelodeon struggled to find stunt doubles for the actress.
At the time, she was growing so quickly that many of her stunt doubles weren't around for very long. She even had three stunt doubles in as many months at one point.
4.) The First Concert of Amanda Bynes
Amanda Bynes recalls her first concert as being the Spice Girls.
As the group was on the stage, she has memories of wishing that she could have been Posh Spice up there on the stage.
5.) Amanda Bynes Kid Cudi
She apologized to Kid Cudi (Scott Mescudi) by saying that her twitter account was hacked, "I didn't call him ugly. He's not ugly. He's gorgeous and we dated. I loved him;)"
She had also tweeted about Rihana, "you look so ugly tryin' to be white." Then Rihana hit back at Amanda Bynes by tweeting, "Ya see what happens when they cancel Intervention?"
These are just a few of Amanda Bynes' tweets, there are more tweets of her attacking other celebrities.
6.) She Has Dated a Couple of Co-Stars
While she starred on "The Amanda Show," Amanda Bynes began dating Taran Killam. This would last for a few years until she began her next project, "What I Like About You."

She would then break it off with Taran and begin dating new costar Nick Zano.
7.) Amanda Bynes Movies And Tv Shows
Hairspray is an American musical film that is directed by Adam Shankman and it does feature Amanda Bynes (supporting actor) who plays the role of Penny Lou Pingleton.
Hairspray was the most successful commercial film. At the time, it was Amanda Bynes' successful film.
Some of the Amanda Bynes' movies (films) include:
1.) Easy A
2.) She's the Man
3.) What a Girl Wants
4.) Sydney White
It is at the age of thirteen that Amanda started starring her sketch comedy television program "Amanda Bynes show."
8.) Amanda Bynes Clothing Line Dear
Most young celebrities dream of having their own clothing line. However, many don't have the chance to make those dreams a reality. Amanda Bynes has made the dream of having a clothing line come true.
With the help of Steve & Barry's (retail clothing chain), Amanda Bynes was given the chance to launch her own clothing line, Dear. The clothing line proved to be very successful although it was shut down as a result of Steve & Barry's filing for bankruptcy.
9.) Amanda Bynes Instagram
One way of knowing what's going on in the lives of celebrities is by following them not only on Facebook and Twitter but also on Instagram. Of course, they use Instagram in sharing their latest photos.
Amanda Bynes instagram name is amandabynesfashion but to like and comment on the photos she is sharing on her instagram, you must first follow her.
10) She Survived Hurricane Sandy
Having lived in New York at the time, Amanda Bynes admits she is a survivor of Hurricane Sandy. This record breaking storm hit New York in 2012.
The storm proved to be massive and people in the city were forced to take shelter and to flee. Fortunately, Amanda Bynes and her property weren't harmed during the storm.
Amanda Bynes Plastic Surgery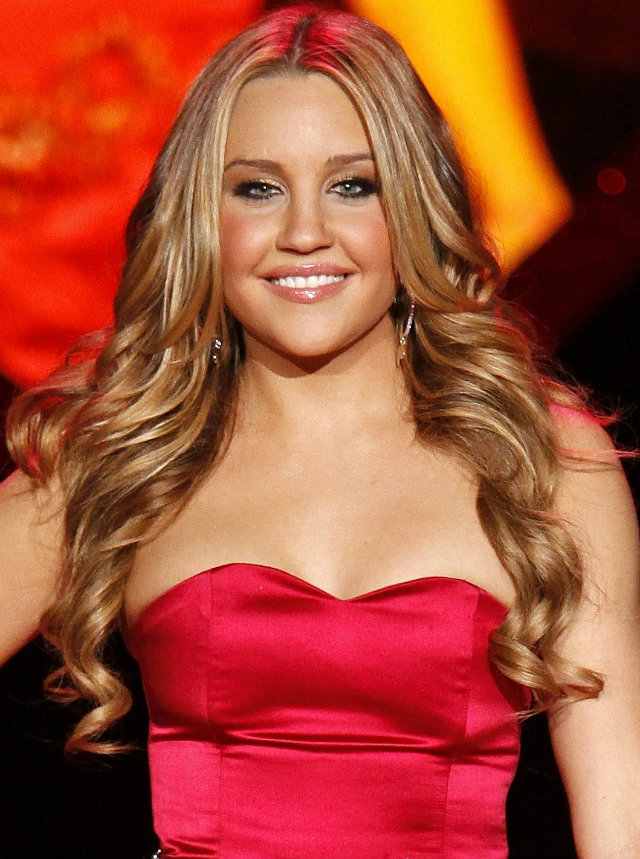 Like some other celebrities who don't like some parts of their body and so they undergo plastic surgery to fix them, Amanda Bynes had revealed through her twitter account about having a nose job done.
There are photos available online about Amanda Bynes plastic surgery before and after. Such photos compare her looks before and after she had the nose job done.
11.) She Loves Eggplant Parmesan
Whenever it is available, Amanda Bynes will choose eggplant parmesan from the menu. This lightly breaded and fried meal is a staple in most Italian restaurants.
Being that Amanda Bynes is living in New York and that is where the most eggplant is consumed in the world, it comes as no surprise.
12.) Amanda Bynes Prefers the Taste of Diet Coke
Amanda prefers the taste of Diet Coke to other sodas. When she is given the choice, this is her primary drink of choice.
However, Amanda Bynes has admitted she tries to now limit just how much soda she is drinking during the day.
13.) She Once Retired From Acting
In 2010, she shocked audiences when she decided to retire at the age of 24. The actress had decided that acting wasn't as much fun as it once was and she no longer was interested in pursuing it.
On Amanda Bynes twitter account, she once tweeted "I don't love acting anymore, so I've stopped doing it."
However, that was short lived as she would later unretired (the following month) and star in the hit film "Easy A" with Emma Stone.
14.) Amanda Bynes Drake
One of the bizarre tweets Amanda Bynes has written about Drake on her twitter account (Amanda Bynes twitter) as from march 2013 include, "I want @drake to murder my vagina."
She later on tweeted, "Drake is gorgeous."
"I don't even know who that is doing that or what that's about. If that is her, I guess it's a little weird and disturbing. It's obviously a behavioral pattern that is way bigger than me. Whoever is behind it, whether it's her or somebody else, they know people are paying attention so they keep it going."-Drake responds to Amanda Bynes concerning her tweets.
It is not only drake that Amanda Bynes has attacked through her twitter account. There is a time she tweeted that Julian her sister has an ugly face.
15.) Amanda Bynes Net Worth
According to Forbes, Amanda Bynes pay is $1.5 million. Amanda Bynes net worth is put at $8 million (in 2007).
She is among the list of the riches actress celebrities. She earned this net worth from the films and from the various roles she acts on television including "All That" and "The Amanda Show."