Amanda Bynes is an American actress, comedian, and fashion designer best known for her comedy "The Amanda Show" and the movie "She's the Man." Here is a curated a list of the top 5 Amanda Bynes movies and TV shows.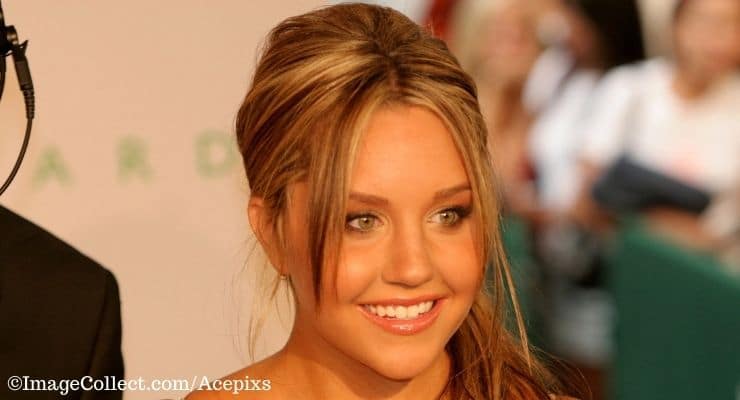 June 5, 2006 – New York, NY – Amanda at the 2006 CFDA Awards. Photo by Acepixs. ImageCollect.com
How Did Amanda Bynes Get Famous?
Amanda Bynes was among the most prominent American actress celebrity faces of the glory days of the late nineteen nineties and early twenties.
If by any chance, there was a curated list of "only a 90's kid will remember these celebrities!" somewhere in a celebrity magazine, she would be on top of that list.
Amanda Laura Bynes was born in Thousand Oaks, California, on April 3, 1986. She began her acting career as a kid, working on the Nickelodeon cable channel for children and appearing in television comedy shows.
☑ Her movies and TV shows were popular with kids and teens.
Amanda Bynes rose to prominence after starring in the Nickelodeon series "All That" (1996–2000) and "The Amanda Show" (1999–2002), and also appeared in several films, including "What a Girl Wants (2003), Big Fat Liar (2002), Easy A (2010)," etc.
Amanda Bynes started and succeeded as a fashion designer.
She first launched her clothing line "Dear" in 2007; unfortunately, her clothing line faced hiccups when Steve & Barry filed for Chapter 11 bankruptcy a year later.
At the height of her acting career, Amanda Bynes was considered very photogenic and had a substantial social media presence. Additionally, she was involved in high-profile celebrity relationships, further contributing to her celebrity public profile.
What happened to Amanda Bynes?
No one knows for sure what happened to Amanda Bynes, But then, something changed. Around 2010, Amanda started acting very strange, tweeting erratic things, getting into fights with other celebrities, and behaving erratically.
Unlike other well-known child celebrities like Lindsay Lohan and Britney Spears, who experienced significant setbacks that were mainly kept private, Amanda Bynes had a very public struggle with drug abuse, addiction, and mental health.
In 2018, Bynes spoke about her drug use, depression, and mental breakdown for the first time in an interview with Paper magazine. She described how her addiction to Adderall fueled her mania and exacerbated her symptoms.
However, she has since recovered and working on getting her life back on track.
Why did Amanda Bynes retire from acting?
Amanda Bynes retired from acting in 2010. Amanda Bynes announced her retirement via Twitter, saying she was "retiring [her]self from acting."
‣ The former child star revealed her reasons for retiring from her acting career.
She said she didn't like how she looked in her movie "Easy A." In addition, she wasn't happy with her performance and thought it was time to stop acting after seeing the screening of her last movie.
However, some have speculated that it may be due to mental health issues and drug abuse, but I think we should take her word for it.
Amanda decided to retire from acting for reasons best known to herself. Although she later called it stupid. It was her decision that was her's alone to make.
And that's understandable! We all need a break from time to time, and if Amanda Bynes felt like she wants to retire, then we should respect her decision.
What does Amanda Bynes do now?
She attended a psychiatric care facility a few years ago, and when she got out, she enrolled at the Fashion Institute of Design and Merchandising in Los Angeles.
Amanda Bynes is now living a quieter life. She's focused on finishing her degree, working on her fragrance line, and seems to be enjoying her new career path, spending time with her boyfriend, and trying to stay out of the public eye.
We hope she continues to succeed in all she does and wish her the best for the rest of her life. Judging from Amanda's social media profiles and the fact that there hasn't been any negative news about Amanda of late, how is she doing?
The answer seems to be that the former actress is well, okay, and happy.
List of Top 5 Amanda Bynes Movies – Table of Content
What Movie Was Amanda Bynes In?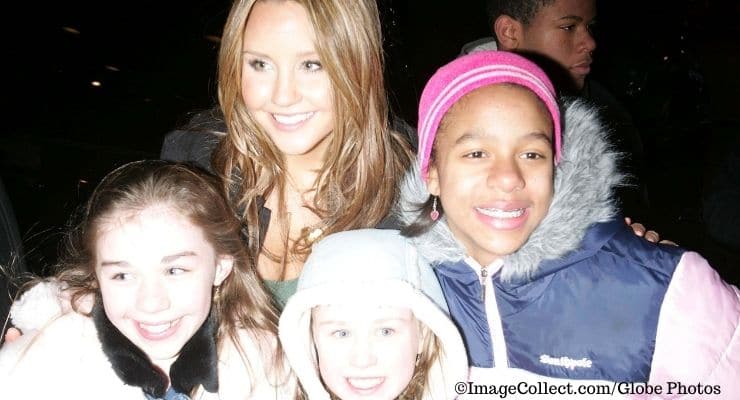 February 2, 2006 – Famous celebrity Amanda Bynes. Photos by Rick Mackler – Globe Photos Inc
Amanda Bynes enrolled in a comedy camp before she began professional acting when she was 7 years old.
As a child, she was featured in a TV commercial for Buncha Crunch candies besides appearing on stage versions of The Secret Garden, Annie, The Sound of Music, and The Music Man.
Her various roles in seasons three to six of "All That" catapulted Bynes to fame.
Later, from 1997 to 1999, she became a frequent member of Nickelodeon's
Figure It Out. At 13, Amanda stepped up to star in The Amanda Show, a comedy show of her sketch from 1999 to 2002.
Amanda's fan base grew remarkably after her debut film role in the "Big Fat Liar," playing opposite Frankie Muniz. Her co-starring role with Jennie Garth in the sitcom "What I Like About You" was well-received from 2002 to 2006.
Moreover, she made her voice-over debut in Charlotte's Web 2: Wilbur's Great Adventure and later in Robots, a popular 2005 animated comedy.
The following two years saw Amanda doing well in her film career.
In 2005, she played a role in "Lovewrecked," a romantic comedy, before starring in "She's The Man" in 2006, based on Twelfth Night by William Shakespeare.
Besides appearing on the cover of Vanity Fair's July 2003 edition, Amanda was, in 2006, named among Teen People's "25 Hottest Stars Under 25".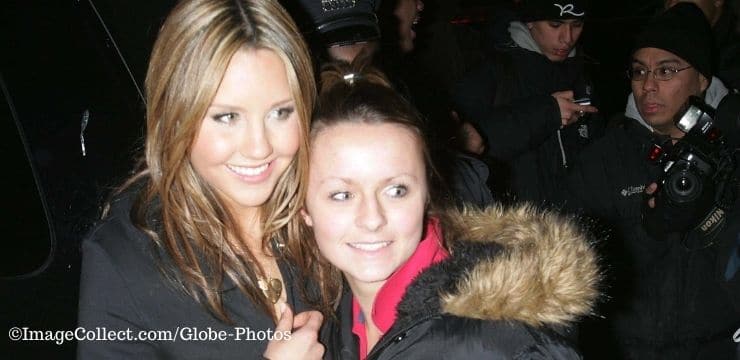 February 21, 2006 – Celebrity Departures From Pretaping of Trl Awards MTV Studios. Photo by Rick Mackler Rangefinder-Globe Photos Inc
Sydney White is a 2007 American teen romantic comedy film based on the story of Snow White set at a fictional university directed by Joe Nussbaum.
The movie's main actors include Amanda Bynes, Matt Long, and Sara Paxton.
Sydney White (Amanda Bynes) is a college sorority girl who goes to college who goes to college and tries to pledge to the same sorority her mother did. She becomes friends with Dinky and Tyler.
Rachel has an off-and-on relationship with Tyle and becomes jealous because of Sidney's rise in popularity. She later falsely accuses Sidney and blocks her induction into a member of the Kappa Sorority.
Sydney White becomes friends with a group of Seven Dorks.
She tries to help them become popular, and in return, they help her take down Rachel, the mean girl who kicked her out of the sorority, from her student council position. It's full of twists and scenes that are not too predictable.
It's a hilarious, heartwarming movie that'll leave you smiling.
Sydney White movie quote by Terrence
Three-quarters of first dates end in disappointment for one or both parties, studies show. I hope you beat the odds.
Click To Tweet
What is Amanda Bynes Net Worth?
Amanda is a well-known and award-winning actress, singer, and designer who has a net worth of about $3 million.

Amanda earned huge junk of her money from key roles that she has played in films and television.

In addition to that, she is also the founder of her fashion line known as the Dear. She has also had a moderately successful music career.

It is estimated that Amanda earned between $2-3 million per year when she was at the peak of her career, but that figure quickly diminished over time.

In 2010, Amanda announced that she was retiring from her acting role to focus on her fragrance and fashion line.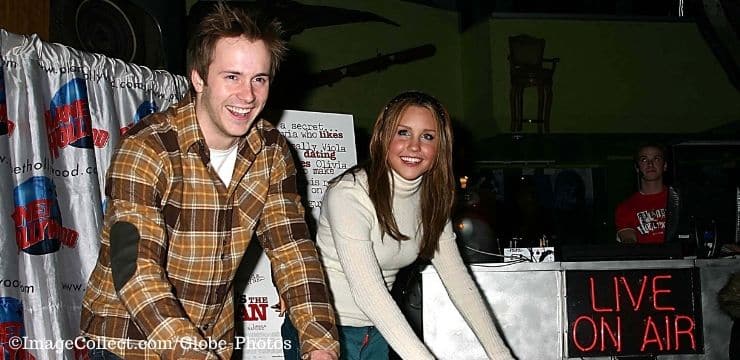 February 24, 2006 – New York, NY – Amanda and Robert Hoffman co-stars of "She's the Man" contribute their hand prints to planet Hollywood's Wall of Fame at planet Hollywood. Photo by Mitchell Levy Rangefinder-Globe Photos Inc
"She's the Man" is an exciting comedy stared by Amanda Bynes, Laura Ramsey, and Channing Tatum. The laughs in this film are unstoppable.
She joined the school soccer boys' team and helped the team win big games. However, she was slowly falling in Love with Duke (Channing Tatum), who is in love with beautiful Olivia.
To make things worse, Viola's twin brother returns from London ahead of schedule. However, he had no idea that her sister had already taken his place in school.
Viola later discovered that dealing with a twisted love triangle and high school politics is not easy, especially if you are a guy who is a girl. However, this film is solidly funny, especially when watching Amanda Bynes's performances.
She's the man movie quote by Duke (Tatum)
Some are born great. Some achieve greatness.
Click To Tweet
What Was Amanda Bynes First Movie
Big Fat Liar was Amanda's first movie. Big Fat Liar is an American teen movie released in the US on February 8, 2002. Eight people wrote the film, including Amanda, and Shawn Levy directed it.
Big Fat Liar is a comedy movie about Jason Shepherd, a creative writer known as Muniz. Unfortunately, Marty Wolf, also known as Giamatti, a very arrogant Hollywood producer, stole his writing assignment.
Marty Wolf's (Giamatti) plan was to produce a fictional film later using the same name. The whole movie has a running time of eighty-eight minutes.
Easy A – High School Moments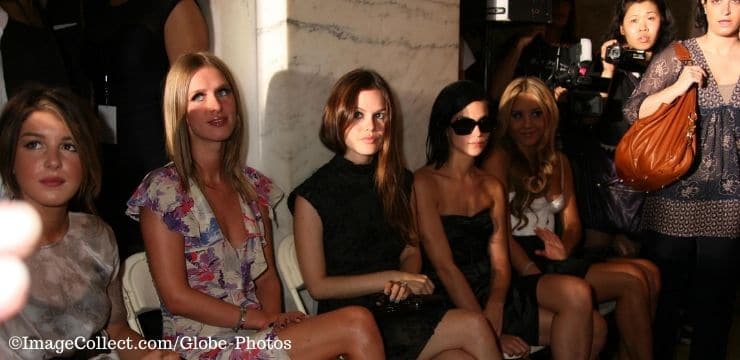 September 14, 2009 – New York, NY – Celebrity: Nicky Hilton, Amanda Bynes, Jill Stuart, Leigh Lezark, Shenae Grimes. Photo by Sonia Moskowitz – Globe Photos Inc
Easy A is a sidesplitting movie featuring Emma Stone, Lisa Kudrow, and Penn Badgley, among other stars. Written by Bret Royal and directed by Gluck Will.
Easy A is an American teen classic that depicts typical high school life. If you've ever been to high school, you probably understand the drama.
In a great script and act, Easy A combines a whole lot of drama and fun.
Emma Stone, the main star in the movie, does an incredible job of portraying the life of Olive Penderghast, a girl who gets caught up in a web of lies after she tells a white lie to her best friend about her virginity.
Amidst the pressures of high school, she finds herself way over her head and struggling to keep up with the facade she's created. Amanda Bynes is perfect in the lead role, and the rest of the cast is also great.
Easy A is hilarious and heartwarming, with a great message about being true to yourself. If you're looking for a feel-good movie that will make you laugh, Easy A is worth checking out!
Easy A movie quote by Olive Penderghast
Let me just begin by saying that there are two sides to every story. This is my side, the right one.
Click To Tweet
Is Amanda Bynes in the Big Bang theory?


The answer to that question is NO.

If you are a fan of the Big Bang Theory, then you definitely know that Amanda has not played any role in the hit series.

Amanda Bynes, who has kept a low profile since she retired from acting is often confused with Penny (Kaley Cuoco), who plays a role of a cheesecake factory employee and an aspiring actress in the Big Bang Theory.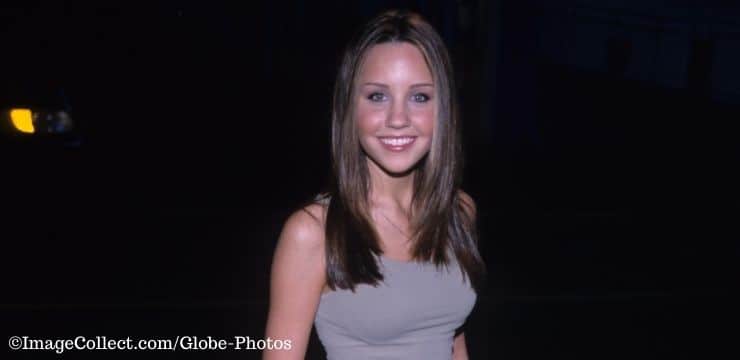 October 17, 2012 – New York, NY – Amanda Bynes Wb Upfront 2012 Party at Lighthouse Chelsea Piers in New York. Photo by John Krondes – Globe Photos Inc
"What a Girl Wants" is a hit comedy/ romantic film by Amanda Bynes, Kelly Preston, and Colin Firth.
In the movie, Amanda (Daphne), an American teenager, boards a plane to England to search for her father, whom she has never met.
To her surprise, she discovers that her father is unaware of her existence.
Her father gladly welcomed her into his life. However, as she tries all she can to win her father's acceptance, she does not fully accept Lord Henry Dashwood's approval.
She was still skeptical about whether to believe her father's support fully.
Her father's fiancee Payne and his extended family disapproved of their newly found love of a father-daughter relationship. What a Girl Wants is a family-friendly and entertaining movie that will keep you glued to the screen from the start to the end.
What a Girl Wants movie quote by Daphne Reynolds
The truth is sometimes things aren't exactly what you always imagined... they're even better!
Click To Tweet
Why Did Amanda Bynes Go Crazy?
Amanda Bynes was one of the most talented and brightest young actresses.
Critics and audiences widely acclaimed her for her roles in Hairspray and Big Fat Liar. But unfortunately, this promising star has experienced a rapid public fall from her career of success, fame, and grace over the past few years.
For instance, during the summer of 2010, Laura Bynes retired from her acting career, posted many uncomfortable tweets to his father, rapper Drake, and other Hollywood stars, and met with multiple car accidents.
Even more, she was arrested for tampering with evidence, reckless endangerment, and criminal possession of marijuana. So, what're the reasons behind her breakdown?
Why did Amanda Laura Bynes go crazy?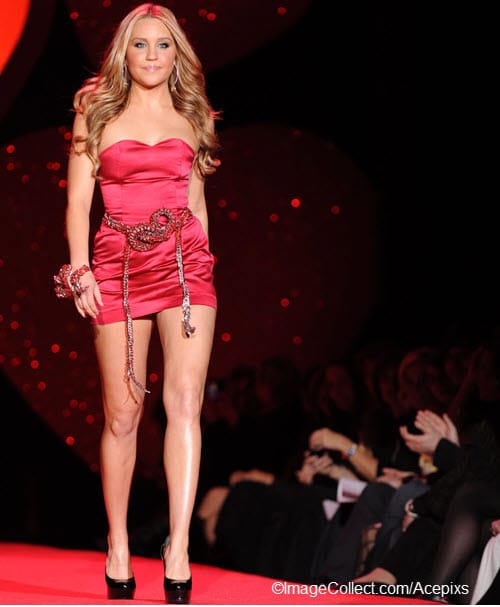 February 13, 2009 – New York, NY – Actress Amanda Bynes, wearing Swarovski, walks the runway at the Heart Truth Red Dress Collection at Mercedes Benz Fashion Week held at Bryant Park in New York City. Photo by Acepixs – ImageCollect.com
According to an old actress friend, Hollywood spat her up, chewed her out, and never gave her a chance to get back into everyday life.
Likewise, her close friends and family kept using her (instead of helping her out of such a mentally volatile situation).
Amanda Bynes also became a victim of dangerous addictions like fame, sex, money, drug, and attention, which led to her breakdown. Eventually, the defining star found herself alone in a dark hole and couldn't rely on anyone.
She became crazy, frantic, irrational, and paranoid. Consequently, her acting career was seriously disturbed as she went into a vulnerable mental state.
Since then, she has slowly but steadily done her best to turn her life back again. All we wish her is the best and happy life once again.
The hilarious Hairspray (2007)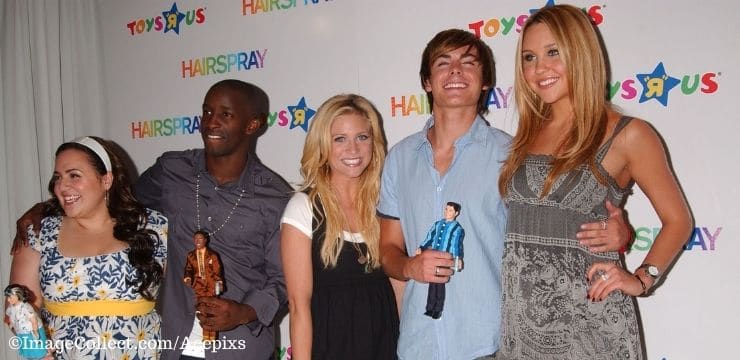 July 17, 2007 – Nikki Blonsky, Elijah Kelley, Brittany Snow, Zac Efron and Amanda Bynes, all cast members from the movie "Hairspray" at Toys 'R' Us in Times Square to launch the new "Hairspray" dolls. Photo by Acepixs – ImageCollect.com
John Travolta, Queen Latifah, Christopher Walken, Zac Efron, and Nikki Blonsky starred in Hairspray (2007), a musical movie that has since caught the attention of many.
The musical journey of the characters is so exciting that most viewers confess having to break out into the melodies in one way or another.
Although it takes a little while to get used to his girly character, seeing John execute the role is a whole rib cracker as he does it with utmost passion.
This campy, iconic movie is set in 1960s Baltimore reflecting the story of Tracy Turnblad, a young woman who took part in a local TV dance show audition.
Hairspray (2007) is a definite joyful story with a super talented cast, infectious authentic rock and roll tunes, excellent dancing, and a hilarious and endearing script.
Hairspray movie quote by Motormouth Maybelle
Tomorrow is a brand new day, and it don't know white from black! 'Cause the world keeps spinnin' 'round and 'round, and my heart's keepin' time to the speed of sound.
Click To Tweet
What Was Amanda Bynes Last Movie?
Amanda Bynes's last movie was the 2010 teen comedy film entitled Easy A, which starred Hollywood notables such as Emma Stone and Lisa Kudrow.

The movie was inspired by Nathaniel Hawthorne's The Scarlet Letter, written by Bert Royal and Will Gluck as the director. The notable cast included Dan Byrd, Thomas Haden Church, Penn Badgley, Stanley Tucci, and Patricia Clarkson.

Easy A opened in theaters on 17th September 2010 and grossed at $6,787,163 during opening day. The film then went on to gross a total of $17,734,040 on the opening weekend. Overall, Easy A made $58,401,464 in Canada and the United States and $16,550,841 overseas.

Easy A was a hit and received mostly positive reviews.

Amanda Bynes was to star in Hairspray 2 after a two-picture agreement with Screen Gems, but unfortunately, the movie got canceled. She was also set to star in Hall Pass, but Hollywood actress Alexandra Daddario replaced her.

Amanda Bynes Retires From Acting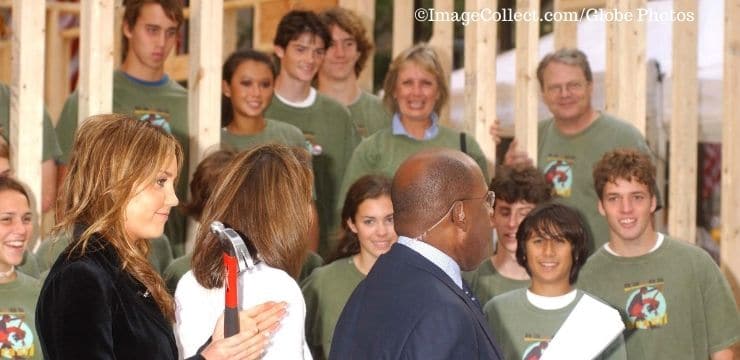 September 29, 2005 – New York, NY – Rockefeller Center, New York. Today Show/habitat For Humanity. Amanda Bynes Helps Build Homes. Photo by Ken Babolcsay – Globe Photos Inc
Just at the ripe age of 24, Amanda Bynes did what many can't think of trying.
She decided to retire from acting. But who does that? Retiring at 24 seems too early for many people. Well, Amanda did it.
Amanda announced that she was retiring from her acting role to focus on her fashion line. She told her fans that being a film actress is not as fun as many think.
Unlike many actors who start their careers in their 20s or 30s, Amanda Bynes began acting professionally at the tender age of 7.
The American actress went on to star in various hit TV like her hit show on Nickelodeon and The Amanda Show. In addition, she played a crucial role in hit movies such as Easy A, Hairspray, and Living White, among many others.
Her announcement to retire from acting at the peak of her career came as a shocker to her fans.
Being an actor is not that fun as it may seem
If I don't love doing something, I quit doing it. I know 24 is a young age to retire, but you have heard it. I have just retired.
Amanda Bynes went on to say.
Well, there you have it, the top 5 Amandas movies and TV show to watch.
Related Posts You Might Like: