How much do bloggers make on average from ads and affiliate marketing?
Well.., I have made every mistake in the book when it comes to blogging. There are five things every blogger needs to know today before starting a blog.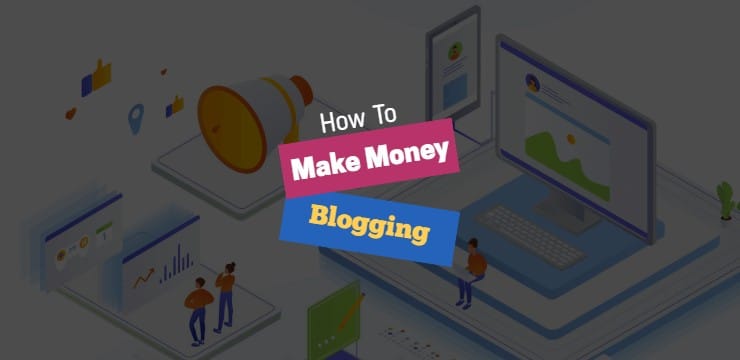 How To Make Money Blogging By Fixing Five Decisive Common Blogging Mistakes
I started my first blog a few years back.
☑ When I hit publish, I had never been so excited in life.
I shared the post with my best friends and co-workers, and for the rest of the week, I kept reading and re-reading the blog post, and each time, I smiled.
One year later, I discovered Grammarly.
  ✔ I ran the app on the first post, the second, and more!
 ☒ It was embarrassing, and I was horrified, for lack of a better word.
The spelling mistakes, missed commas, ignored full-stops, and don't you get me started with all the outrageous grammatical errors in every post.
Even though English is my second language!
Some blogging mistakes are inexcusable and unacceptable.
Can you imagine how ashamed it felt, looking back, especially all the nudging, asking friends and family to share, like, and retweet!
✔ And that is one of the many mistakes.
So rudimentary that it didn't even meet our checklist criteria to get included in the list of the top five things every blogger needs to know to make money blogging.
But first, let's look at some numbers that you may find impressive and uplifting.
How much do bloggers make, on average, per month?
Generally speaking, most bloggers make less than $1,000 per month, whereas the median average blog makes between $1,000 and $10,000 per month.
A tiny minority of top-earning bloggers make more than $100,000 per month.
Again, it varies widely depending on the blog's niche, the size of its audience, the duration and number of published articles, site traffic, the amount of effort that the blogger puts into it, and other factors.
Is blogging still profitable in 2022?
I wanted to see if blogs still make money blogging.
So I did a quick and unscientific Google search. I then refined the search query to only show results from the past year, as shown in the image below.

The table below shows a random list of blogs and how much income they earned per month in U.S dollars. Some bloggers report their gross income, while others track and record their net income.
Blog Income Report
| | Name of the Blog | Date | Monthly Income |
| --- | --- | --- | --- |
| 1 | Outofthe925 | January 2021 | $1,182.25 |
| 2 | Monica Lent | February 2021 | $5,517.00 |
| 3 | Ryan Robinson | March 2021 | $35,218.31 |
| 4 | Words By Evan Porter | April 2021 | $10,033.53 |
| 5 | OneHourProfessor | May 2021 | $25,112.00 |
| 6 | Adam Enfroy | June 2021 | $281,776.00 |
| 7 | Bloggers On The Rise | July 2021 | $13,911.27 |
| 8 | Imperfect Idealist | August 2021 | $1,083.92 |
| 9 | The Huntswoman | September 2021 | $3,541.23 |
| 10 | Amy Fillinger | October 2021 | $2500.00 |
| 11 | Anna in the House | November 2021 | $10,287.61 |
| 12 | Thrifts + Tangles | December 2021 | $6,796.00 |
12 Types of blogs that make money blogging the most
Certain types of blogs make the most money; most importantly, they create valuable content that readers will enjoy and find helpful.
When you dig deeper, most blogs from the table above fall under one or more types of profitable blog niche ideas. Below is a list of the most profitable niche ideas with a track record of delivering success.
☒ It's not an exhaustive list but ideas to get you to start brainstorming.
Marketing Blogs.
Finance Blogs.
Fashion Blogs.
Mom Blogs.
Travel Blogs.
Health and Fitness Blogs.
Legal Blogs.
Food Blogs.
Lifestyle Blogs.
DIY/Craft Blogs.
Pet Blogs.
Technology Blogs.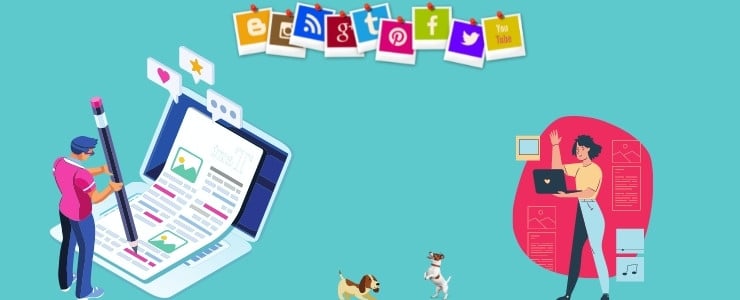 How hard is it to make money blogging?
It is not easy to make money blogging, but it is possible. Generally speaking, it comes down to a numbers game because a blogger needs to generate highly targeted traffic coming to their blog to succeed.
That means frequently promoting and adding new or updating old content to attract more readers and generate more revenue from advertising and affiliate link offers.
And that serves as the perfect gateway sequel for us to talk about five essential things that make a blogger's life much more pleasant.
5 Things I Wish I Knew Before Starting A Blog – Table of Content
Going The FREE Route When Starting A Blog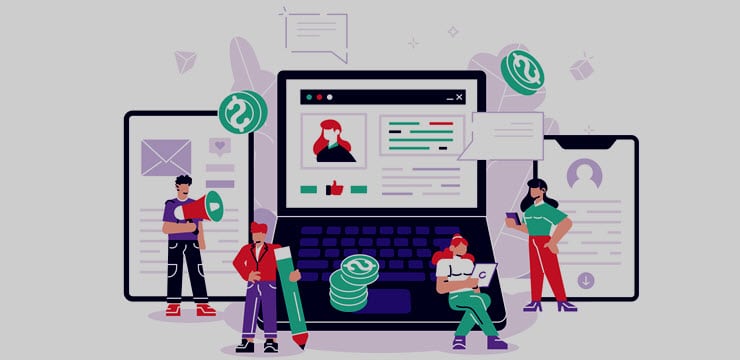 Free is a hook, and it has its use and place. The savviest marketers love to use and sprinkle the word "Free" throughout their landing page copy to get us hooked.
✔ Bloggers ought to use it to their advantage.
Why do most bloggers like to use free blogging tools and services?
Because almost every Romeo and Juliet that I know and their dog and cat love FREE stuff! Listen up, my friend; use free blogging services wisely.
Free tools and services serve a different purpose, and they have their place. However, 9 out of 10, our main money blog doesn't belong there!
▣ Avoid the following five free tools and services when setting up your money blog.
Free domain names.
Free web hosting.
Free WordPress plugins.
Free WordPress themes.
Free blogging tools.
Is there a free domain name?
Domain names that are free are generally bad for serious bloggers for several reasons.
First, they're often a "free domain name" because they're part of a larger package – for example, you're paying for web hosting, email, and perhaps other services, but the domain name itself is free.
🔹That can confuse and lead to people thinking they're getting a great deal when they're not.
Second, free domain names are usually only available for a year or two before you have to renew them – and the domain renewal price is often much higher than the original "free" price.
Finally, domains that are free often have minimal options for customization and branding – which can make your blog look unprofessional.
In short, unless otherwise, avoid them like the plague.
What are the disadvantages of free web hosting?
There are several disadvantages and reasons why most bloggers should avoid using free web hosting services to host a WordPress blog. The top five are:
Limited storage space and bandwidth » Most free hosting services offer minimal storage space and bandwidth, which can quickly become overwhelmed if your blog experiences substantial traffic growth.
Poor website performance » Since free hosting providers typically have many websites hosted on their servers, this often results in poor performance for all sites sharing the same server resources.
Advertising-supported » Many free hosting providers advertise on websites hosted with them, which can be visually distracting and decrease website usability.
Limited customer support » Free hosting providers typically offer minimal customer support, making resolving website issues difficult.
Insecurity » Your website may be shut down without warning if the hosting company decides it is no longer worth their time or money to host your website.
That said, there are some exceptions.
For example, if you're starting a blog and you don't expect a lot of traffic, you're blogging for fun, or if you don't mind putting up with some ads on your site.
Overall, free web hosting can be a good option for small sites or businesses on a tight budget. But likewise, if you need more control over your site or expect a lot of traffic, it's better to upgrade to a paid plan.
Are WordPress plugins free?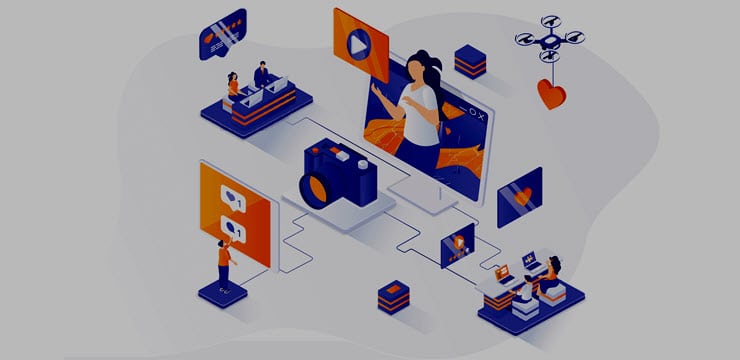 Most of the plugins you find in the WordPress Plugin Directory are free; however, there are many premium plugins from other developers. These plugins usually offer more features and support than free plugins.
While there are many advantages to using the best WordPress plugins, there are a few potential disadvantages of using free WordPress plugins.
▣ First, plugin developers may not offer support for free plugins, so if you encounter an issue, you may be on your own to find a resolution to the problem.
▣ Second, free plugins may not be as feature-rich as paid plugins, so you may have to sacrifice some functionality by using a free plugin.
▣ Finally, free plugins may not have frequent updates as their counterpart premium WordPress plugins. So, unfortunately, active users might miss out on important security updates or new features.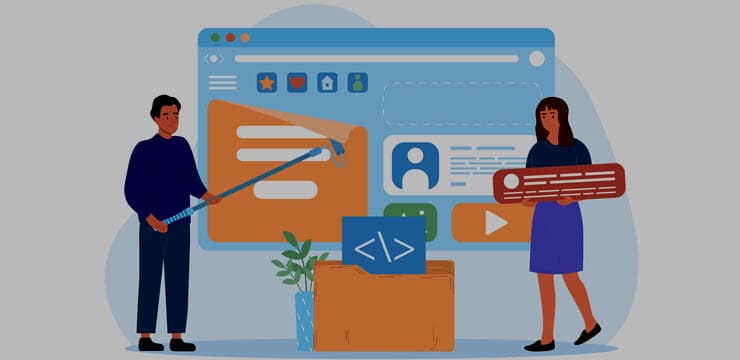 Are there any completely free WordPress themes for blogging?
There are many excellent and completely free WordPress themes available. However, there are also have several disadvantages.
▣ Here are five main things to consider before installing any theme:
Limited design options » Most free WordPress themes have minimal design options, limiting the user's ability to create a unique and cohesive look for their blog. Others require one to upgrade to access more advanced features.
Poor code quality » Poorly coded and can cause conflicts with plugins or the WordPress editor. That can lead to errors and slow loading times.
Insecure codebase » Free WordPress themes tend to be less well-maintained than premium themes, which may contain vulnerabilities that hackers could exploit.
No support or updates » Free themes are usually not well-supported, meaning you might not be able to get help if you run into problems using them.
Security vulnerabilities » Some free themes contain hidden advertising scripts, malware, or malicious code, compromising a website's security and putting web visitors at risk.
That is why most WordPress experts caution people from downloading free themes and plugins from a random website on the internet.
☑ Most recommend using the WordPress.org website.
Key Takeaways: Lessons learned using free blogging tools
I've learned a few lessons after using free blogging tools for several years. Here are my top three key takeaways:
☑ First, it's essential to find a tool that works well for you and your workflow. Unfortunately, there's no one-size-fits-all solution out there.
☑ Second, it's helpful to be patient and persistent to learn, understand, and master any given tool's features and inner workings and use it to its maximum potential.
☑ And lastly, I've learned the hard way not to be cheap and cut corners to succeed with a blogging business. For that reason, I pay for some blogging tools and resources in full, on time, and unapologetically.
Ignoring The 80/20 Rule For Blogging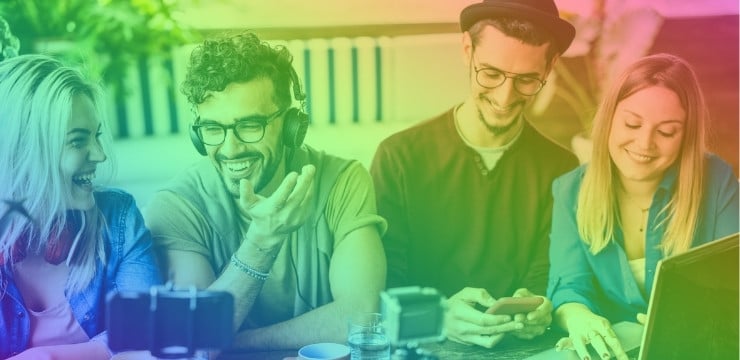 So you want to install your blog and then learn Html and CSS because you want to customize your blog design the way you like it.
Next, you will be creating and publishing new blog posts.
You'll then start to guest blog to build links.
Before the end of the year, there is that WordPress plugin you plan to outsource to a developer (still a work in progress).
After that, you plan to write and publish your eBook, which you plan to record and turn into an online course, and did I almost forget to mention that whiteboard and YouTube video that has been in production for, like, forever!
◬ Oh My…My oh my!
 ▣ Stop. It's a waste of energy. It's a waste of time.
A blogger can only be as good as what they are good at doing specific blogging chores. So find that 20% that you are good at and then stick to it.
✔ Get the desired results.
Then double down and be the best because simply being good is not enough for you.
A wise blogger once said, be great at what you are good at doing! And the other 80% of the work; delegate, outsource, or outright get rid of it.
That's what the most successful blogs always do.
And that leads us to the Pareto principle and how to apply it to blogging.
80/20 Rule in blogging
In 1896, Vilfredo Pareto was picking peas from his garden in Italy, and he noticed some pods contained more peas than others. He discovered that [80% of the peas] came from 20% of the pea pods when he examined them.
Today, that phenomenon is known as Pareto's principle (well-known as the 80/20 rule), and it states that around 80% of consequences in many outcomes come from 20% of causes.
☑ That principle is true in gardening, as it is in blogging or any other business.
How Does the Pareto Principle Work?
Imagine you have two quantities of something. When one quantity changes, the other quantity changes in equal proportions, regardless of the original size.
In nature, it is called a state of homeostasis.
When one part of a system changes, changes in another part occur to bring the first back into balance, but how does that apply to blogging?
Let's look at an example in another field.
If 20% of design flaws in airplanes lead to 80% of crashes, researchers only need to look at that 20% to figure out how to prevent most accidents.
Could you change your blog by only 20% and make it 80% more effective? It's possible, but the key to success is doing it correctly.
What Does the 80/20 Rule Mean for Bloggers?
In the early days of social media, experts said that 80% of social media posts should entertain, inform or educate readers, and 20% of the blog posts should directly promote the business.
Over the years, the rules gradually changed, and the focus shifted from well-rounded blogs about various topics to a focus on a blogger's personal brand.
☑ If you can accomplish 80% of your results with just 20% of your actions, you're on the way to creating your unique blogging brand.
Of course, your ratio will vary. For example, you may get to 90% of your results with 10% of the effort or 70% with 30%.
But in general, your average should be around 80/20.
Here are ways the 80/20 rule in blogging might play out:
80% of sales from 20% of articles.
80% of traffic from 20% of posts.
80% of feedback from 20% of clients.
80% of comments from 20% of followers.
80% of profits from 20% of the investment.
The goal is to work less and get better results. So, for example, the quick short blog post you write with conviction might trigger a more significant reaction than the one you spend hours researching or vice versa.
If most of your blogging results come from only 20% of your efforts, replacing some of that 80% effort with more profitable pursuits may be better for your blog.
It takes time to get the right formula, but it's worth it.
Which tasks are most important for bloggers success?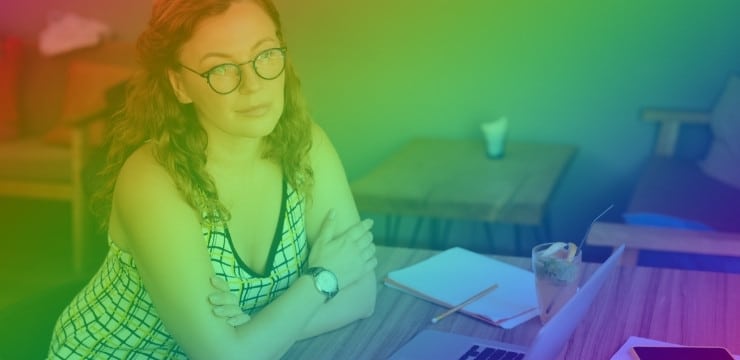 With blogging, it's not enough to be a good writer.
It would help if we promote our blog, maintain the site, handle social media, network with other bloggers, and manage finances, all at once.
Doing all those jobs can be time-consuming, but it can also lead to burnout.
It's easy to spend so much time on minor tasks that the most important ones never get done.
✔ It's time to start a new routine.
Reassess your day by making a list of everything you do to maintain your blog, paying attention to distractions and wasted time.
Are you spending too much time on texts or emails?
Do you constantly change themes and plugins?
Maybe you're not spending enough time on accounting?
What's your blog posting and editing routine?
First, choose the most critical tasks, and eliminate or scale back the ones that aren't necessary. Then, set a goal, and visualize the outcome.
How to apply the 80-20 rule for blogging success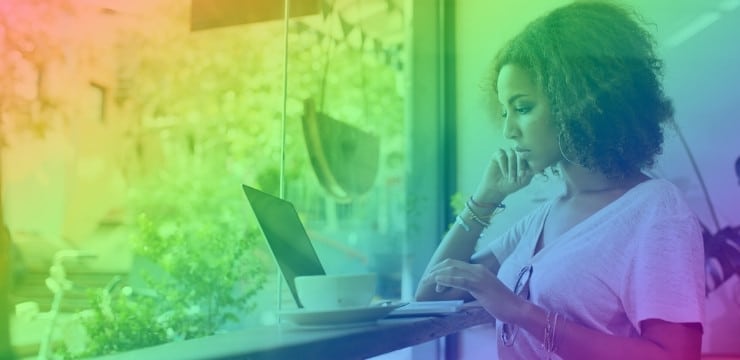 Successful bloggers identify a niche and adhere to it.
As the blogs grow, it's OK to branch out, but new ideas added to a blog should be connected to the blog's primary purpose. To apply the Pareto principle to grow a blog, Keep these four rules in mind:
Take care of the 20% first
As bloggers, we need to use web analytics tools to determine who visits our site, how they behave while there, and what brings them in the first place.
These tools, such as Google Analytics, let us measure our results against benchmarks to see our progress, adjust to improve business, and help readers.
Make the right connections
For instance, we can search social media platforms, such as LinkedIn, YouTube, Twitter, or Instagram, for the top performers in our area of expertise. Then, reach out, and ask them to write a guest post or provide an interview for our blog.
☑ We should also listen to stories from highly successful bloggers to learn how they define their top 20% and use it to achieve success.
Canvas the internet for places to add links that draw new viewers to your site and establish a newsletter to stay in touch with existing followers.
Publish the best content
What topics appeal to the top 20% of your followers?
How can you reach them and keep them coming back?
Interest in trends or seasonal topics wane over time, but others last indefinitely.
☑ Like trees that continue to flourish year after year, evergreen content is timeless information that continues to draw readers.
To publish the best content, you must first understand what "the best" means to your audience. For example, for some blogs, the best content is information-rich and provides a lot of value for the reader.
For another blog, the best content is entertaining or funny. And for still others, the best content is visually appealing or emotionally moving.
The key is to figure out what your audience wants and then give it to them genuinely, engaging, and informatively. If you can do that, you're on your way to applying the 80/20 rule for publishing the best content possible!
Don't try to do it all yourself
☑ Everyone blogger is gifted at doing some things better than others.
Trying to do it all leads to burnout.
Find ghostwriters or guest bloggers to keep content fresh and exciting.
☑ Outsource technical aspects to someone who knows how to perform the tasks.
Once we establish a strong foundation for a profitable blog, we should increase its visibility by adding videos, podcasts, or visuals, such as charts, graphs, and infographics, to attract viewers and make information more memorable.
Let the 80/20 rule guide and help us learn how to effectively and efficiently use our time and resources.
[The Vanity] That Quality Content Is King

What is the most important thing I have learned about content creation, marketing, and the phase we are about to talk about – that content is king?
☑ Key Takeaway: Use your content to build your list. Period!
A well-natured email list was, and will always be, the bread and butter for most successful blogs. An evergreen growing list of email subscribers is the key to the kingdom. Your territory!
Then rule with your content. Wisely. Honestly. With respect and fair judgment. By that, I mean publishing quality, timely, and relevant content.
What is the meaning of content is king?
In 1996, Bill Gates, the founder of Microsoft, published an essay titled "content is king" on his company's website. And he couldn't have been more accurate.
Today, people use the phrase to emphasize the importance of high-quality content.
More than 20 years ago, long before YouTube, Reddit, TikTok, and other wildly popular apps came along, one of the world's best-known tech gurus predicted that content was where people would make more money on the internet.
At the time, publishing and marketing content on the internet was still in its infancy, and the advent of social media was still a long way off. However, even back then, the Microsoft founder envisioned the future internet as "a content marketplace."
✔ It's 2022, and Gates' words have become a reality.
Today, content is now often seen as the king. Its influence has spread across many different forms of online media, from videos to reviews to podcasts, and into people's everyday consumption habits.
Opportunities for creating compelling, effective online content are more abundant than ever before!
These days, to reach your target audience, it pays to put time, money, and effort into effective content creation. Having well-designed products and services isn't enough.
Even paid advertising often falls short.
Content is king – and those words are just as accurate today as they were back in the late 1990s. In addition, every blogger or small and big companies that want to maintain a competitive edge need to create compelling content continuously.
Let us now look at the top seven reasons why content is still king and will remain so well into the future.
Ⅰ. The best way to get high ranking on the search engine results
No matter what type of blog you're trying to build, achieving a prominent ranking on search engines like Google is essential.
For many years, SEO – Search Engine Optimization – has been the leading strategy for savvy online entrepreneurs to achieve prominence on the search engine results pages (SERPs).
Since the inception of SEO, content has served as the cornerstone of this effective online marketing strategy.
☑ Blogs use SEO as their best way to attract organic traffic to a blog.
Most bloggers like this type of traffic because it consists of users interested in their niche market.
✔ In addition, they don't have to pay directly to get that sort of traffic.
In the early days, the simplest way to create SEO-optimized compelling content was by sprinkling it with the correct ratio of targeted keywords.
Since then, search engine algorithms have evolved and become more intelligent. So these days, the best content isn't keyword-driven.
"Content that is king" is topical, well-written, informative, engaging, timely, and valuable. In addition, bloggers have to adapt and learn how to structure and create content that ranks.
☑ Therefore, it pays to invest decent time, money, and effort into producing well-designed content.
Creating high-value content and promoting it is one of the best ways to achieve a ranking that directs interested users to a website, landing pages, and other online properties.
Ⅱ. Cost-effective, scalable and sustainable form of online marketing
It's easy for a blogger to spend an entire marketing budget on paid ads to achieve visibility and have little to nothing to show in terms of a positive ROI.
Blogs can bolster their online marketing efforts without breaking the bank.
A blog's competitive advantage is to prioritize content creation and marketing.
Indeed, content marketing costs up to 62% less than traditional marketing techniques. In addition, it generates up to three times more leads per dollar spent than other options, giving you incredible bang for your buck.
▣ Content marketing is highly sustainable.
Every piece of content a blogger publishes builds upon the last article, creating a vast online library of content that baits the search engines, social media, and other bloggers.
No upkeep is necessary other than occasionally updating older pieces of content to reflect new information. What could be easier than that?
▣ Likewise, content marketing is wonderfully scalable.
Bloggers that sell their products and services can start by creating "base content," including static product pages and descriptions.
After that, they can increase or decrease the volume of content they produce on their blog to promote their products with minimal effort.
This type of marketing is also easy to tweak and is incredible flexibility.
Ⅲ. The best way to build trust with a target audience

More than ever, consumers are wary of blatant marketing efforts. But, of course, paid advertising still holds a consequential place in modern marketing.
However, content marketing is one of the best ways to build trust with today's consumers. According to studies, up to 77% of consumers don't trust ads.
☒ When people feel we're trying to sell them something…
They start to question our motives.
Content marketing gives bloggers a powerful way to sidestep this issue, allowing them to demonstrate authority within their niche.
Through consistent content creation and marketing, it's easier to achieve a prominent ranking on Google and other major search engines.
☑ Most people trust search engine results more than paid ads, so they're more likely to give a blogger's recommendation a chance.
Therefore, as you consistently provide fresh, engaging, helpful, and informative content, you establish credibility with your audience.
This strategy also allows bloggers to build relationships with big brands willing to pay them to be in front and center of their audience. That means money.
Ⅳ. Helps a blog stand out from the competition

Today, bloggers deal with a fast-paced blogging business environment flooded with competitors irrespective of a niche market or industry.
Even the most established and successful blogs, the ones that are cut above the rest, resting on their laurels isn't enough.
✔ People turn to search engines to solve various problems.
Therefore, a blogger's job is to establish a clear, Unique Value Proposition (UVP) through effective content marketing to demonstrate why their blog is different and better.
Content is king because we can use it to highlight how the products or services we sell or promote through affiliate marketing address our blog readers' specific pain points.
Content is one great medium through which bloggers can create a unique voice for our brand, i.e., blog, helping it stand out in today's competitive business landscape.
Ⅴ. Lets us express our unique personality
Content helps bloggers maintain a consistent voice across all platforms, from videos to product descriptions to blog posts. As a result, we can reinforce our blog's image and effectively connect with our most loyal audience.
▣ Blog content gives us a lot of leeway regarding how to express ourselves.
We can create a voice that appeals to the types of people who need the products and services we write about in the blog.
It's also a great way to make a blogger look more approachable and personable, increasing the odds of our readers valuing and trusting our opinions, reviews, and recommendations.
▣ Best of all, it makes us have an easier time getting our blog readers to "pull the trigger," so to speak – whether it's through signing up for emails or making a purchase on our online store or through an affiliate marketing link.
That directly leads to high conversions, which means a more profitable blog.
Ⅵ. Content is a powerful branding tool

By establishing a unique, consistent voice for our blog content, we can cement our brand in people's minds, making it the first one they think of in our niche when looking for solutions to fix a problem.
☑ Every piece of content we publish and promote is an opportunity to reinforce a positive impression, helping us draw in new readers and retain existing ones.
☑ By developing valuable, informative content that educates our audience, we can woo our blog readers in a streamlined, non-salesy way.
Thanks to social media, we can use online content to interact with our audience, establishing a clear voice for our brand and demonstrating that we care about the feedback we receive.

Ⅶ. The gift that keeps giving
Another beautiful thing about creating excellent content is that it can be an evergreen traffic source for a blog, primarily through search engines.
When a single piece of well-crafted content ranks on the first page of a specific search query and on the top three results, it can drive traffic to a site again and again for as long as it stays on the first page.
The more quality and well-optimized content we put out, the more likely that some of that content will rank and start to send traffic.
✔ That is every blogger's dream, free organic search engine traffic!
Social media platforms can also send an avalanche of traffic if the content goes viral. But, of course, going by the 80/20 rule above, we don't have to worry about creating viral content, although it's a nice bonus!
Sometimes, even a modest amount of sharing can deliver outstanding results.
Content is King – Period
As you can see, the wise words of Bill Gates remain as accurate today as they were in the infancy of the internet.
☑ Content creators can get a fantastic return on investment for consistently publishing high-quality content.
Today, blogs that are keen to make content creation their cornerstone digital marketing strategy will stand in a unique place to reap its many incredible benefits in the future.
A Blog Sales Funnel Missing In Action

Key Takeaway: I have learned that a blog funnel is a must-have thing because it converts website visitors into email subscribers, leads, and paying customers.
Before we get to it, please allow me to indulge myself;
One of the best things about blogging is that bloggers get to travel and work any time, from any city, in any given country. How cool is that, well..?
🔹Welcome to New York City, the most populous city in America!
There are signs and billboards, tunnels, bridges, subways, and skyscrapers right from the airport. Lifestyle as we know it, most of it starts from here! So much to explore. So much to learn. So much to discover.
So many people…and more people are everywhere you turn! But, do you know the most likely thing to happen to new visitors in New York City?
🔹It is easy to get lost. To become overwhelmed and quickly despair.
And for the less adventurous, it's easy to give up, cut the journey short, pack and go back home to where we are all well accustomed to and know our way around!
Don't let visitors navigating a blog be like New York City!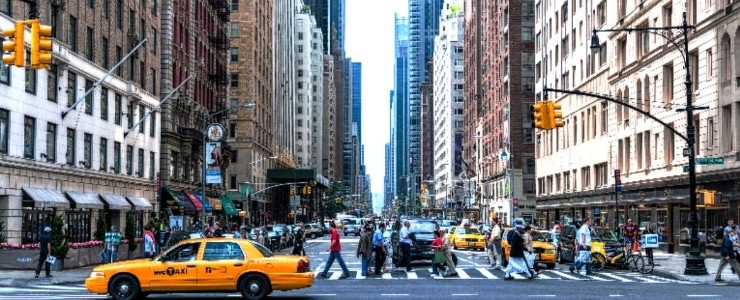 We must and can do better.
Keep this in mind; the more prominent your blog gets, the more popular it becomes, the easier it is for us to lose focus.
We should guide your blog visitors. Lead them. Show them the way.
✔ The earlier we do this, the better it is for the blog, readers, and everybody.
Right from the onset, set up links, opt-in forms, and banners in strategic places to grab your visitors' attention and direct them to your sales offer to a freemium or the next logical step.
Many marketing tools exist that not only guide new visitors to a blog but can also convince them that we have what they need.
We must have a winning blog funnel to turn visitors into happy subscribers.
Therefore, we need to understand how visitors interact through each blog post and look out for potential holes in the funnel. Recognizing these pitfalls can reveal what causes visitors to bounce back or drop out before converting to subscribers.
And that leads us to talk about why we need to set up a blog's sales funnel. But before we do that, we need to understand the following:
What is a sales funnel in digital marketing?
In digital marketing, the phrase "sales funnel" describes a sequence of steps and the journey a potential customer goes through on a digital asset such as a blog or website.
☑ It begins from the time a visitor first hears about a product or service to when they make a purchase. Typically, a lead capture page is the entry point into a sale funnel.
Potential customers provide their contact information, such as an email address or phone number, in exchange for a valuable freebie.
☑ Next, businesses enter them into a nurturing process where they receive educational content and additional offers that help move them further down the funnel toward a purchase.
☑ Finally, they're handed off to the sales team to close the deal once they're ready to buy.
So how can we as bloggers use a sales funnel to help grow our blog? Well, that leads us to take a quick look at the following term:
What is a blog funnel?

A blog funnel is a marketing strategy similar to a sales funnel that uses a series of blog posts to generate leads, subscribers, and customers.
The goal is to move the reader from general interest in a topic to a point in time where they are ready to take the next logical step.
Generally speaking, the funnel starts with an article that introduces the topic.
The following article discusses a specific sub-topic related to the original article. Next, the third article provides information about how to solve the problem introduced in the first two articles.
And finally, the fourth article directs readers to a landing page where they can learn more about and purchase the product or service.
A typical blog funnel will include a call-to-action (CTA) that encourages the reader to take action, such as subscribing to your email list or buying a product.
Why are funnels important and Necessary?
A blog funnel can become an automated sales machine when done correctly.
Once we set it up, tweak, and optimize, the process gives bloggers hands-off leverage and a consistent approach for achieving desired results.
It also provides a window into which steps in the process work best.
Equally important is seeing which step does not work and needs to be adjusted.
How do I create a blog funnel?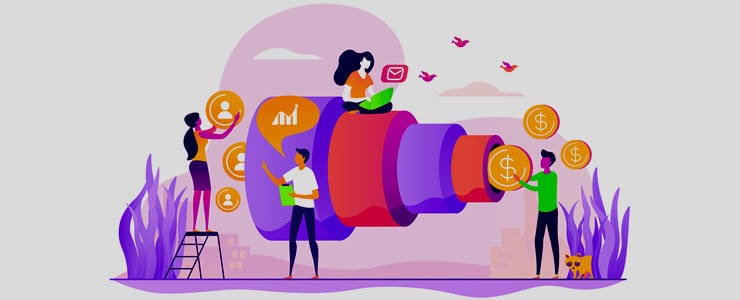 There are a few different ways to create a blog funnel. However, the most common way is to use a sales funnel software like ClickFunnels or LeadPages to create a lead magnet.
You can also create a blog funnel manually by setting up different pages on your blog and linking them together by connecting and integrating with your preferred autoresponder.
Either way, we should start by creating a landing page that includes calls-to-action that offers a free giveaway in exchange for the reader's email address.
Once they sign up and give us their email address, we can add them to our mailing list and send them automated emails with links to the other steps in the blog funnel. Again, the steps vary from one blog to another.
Steps to create an effient sales funnel for a blog
The following five steps can help create an efficient blog funnel.
▣ Become familiar with your audience:
Gain an understanding of pain points, expectations, and anything related to their needs. Then, you will have vital information to position your blog to find your ideal audience.
▣ Develop buyer personas:
Understanding their needs helps discover why your audience wants a particular product or service and how best to serve them.
▣ Content creation and marketing:
Create a strategy for the type of blog post and sequence to publish engaging, relevant content and social media promotions to get organic social media and search engine traffic.
▣ Find ways to keep users engaged:
Now, your next goal is to keep their attention long enough to learn more about the value of your product or service.
▣ Make lead conversion the focal point:
Once visitors to your blog realize the value in what you offer, they are inclined to buy products or sign up for a service.
What are the 5 stages of sales funnels?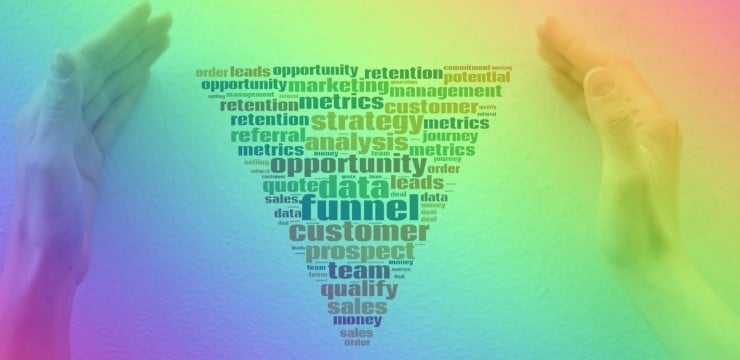 Essentially, sales funnels involve a 5-step process that an individual takes before finally becoming a customer. Each step of the process requires using tools and marketing skills that can impact consumer behavior.
Therefore bloggers must keep abreast of the following five steps to help them craft a more profitable blog funnel:
Stage 1: Awareness
Before you can sell products or services, people need to be aware of your existence. There are plenty of tools to help you spread the word about your brand.
Effective marketing begins after determining your goals and building personas for potential customers. That is when your business first catches the attention of your target consumer. You can do this with a social media post or a Google search.
Now that your prospect is aware of what your business offers, they can decide to buy immediately. That is the ideal consumer who has already done their research.
✔ They know that your offer is desirable and priced within their budget.
Other consumers may take their time and need a courtship before buying. Your role is to woo them to engage more with your blog and return to close the deal.
Some ways to build awareness for a blog include:
Guest blogging or posting
Infographics
Webinars
Whitepapers
Stage 2: Interest
Learning about your business brand can increase interest in what you offer. However, just because you pique their curiosity does not guarantee an automatic sale.
This crucial step in the funnel should help the consumer get closer to buying without selling. Generally, the content you focus on during this stage can center on:
Email campaigns
Retargeting campaigns
Chatbots
Lead magnets
Blog posts
Your main goal is to build a relationship with new leads to determine their goals. A consistent brand voice and message helps you connect with your audience. They should relate to your message.
Pushing your audience towards an immediate sale can chase them away and into the arms of your competitors.
Take time to establish your business expertise to help consumers make an informed decision.
Stage 3: Evaluation
Reaching the evaluation funnel means consumers are enthusiastic about your solution because the previous stages have brought them closer to a sale.
This stage means consumers research and thinks over the different options that match their needs. Bringing them closer to your business can happen with a variety of content types such as:
Case studies
Demos or tutorials
Discount/promo codes
Pricing pages
Product comparisons
Testimonials
At this point, your main goal is showing prospects what their life would be like as your customers. Then, demonstrate the returns they can expect from investing in your products or services.
Now is a great time to offer a discount or free trial, which acts as a bridge and a low investment risk while they get a better feel for your solutions to their issues.

Stage 4: Engagement
Authentically communicating and connecting with your blog readers will help your brand thrive. Engagement requires active interactions with prospects.
They want you available to answer questions and provide genuine support. That will involve using platforms and strategies that go beyond one-way communications. Some ways to accomplish this is through:
Webinars
Live Q&As
Virtual events
Videos open to comments
Prospects who have reached the engagement stage are open to giving your business more time and attention.
Use this stage to provide more in-depth content focused on addressing their questions. Demonstrate your expertise by letting them know how you can solve their problems
Also considered the action stage, engagement is where you can utilize bundled packages and customer success stories.
Finally, include follow-up email campaigns to help people at this stage of the blog funnel to take the next step and reach the final stage in the funnel process.
Stage 5: Commitment/Purchase
This final stage is where prospects respond to your call to action and offer.
They make a clear decision to buy your product or service. However, your relationship does not end here. Now is the time to earn your customers' trust and commitment with continued engagement.
Motivate customers to keep coming back with marketing tools such as:
Upsell campaigns
Re-engagement email campaigns
Referral programs and incentives
Always appeal to your target audience
There is no precise approach to creating the best blog funnel.
Fortunately, we can build what works best for our blog by modeling within the five stages above. Begin by understanding where your potential customer falls within the steps in their buying process journey.
You can then publish content that matches their needs.
When someone subscribes to your blog, they're permitting you to contact them with future updates, making them more likely to buy things from you later on since they've already shown interest.
A well-designed blog funnel can help you convert more of your blog readers into paying customers. It provides a series of helpful content and offers that lead your reader towards a final goal.
The final goal varies from one successful blog to another; for example, it may be responding to an email and buying from an affiliate link.
For another blog, it's to buy products or services, and still, for other bloggers, it may be as simple as sending traffic to a blog post with display ads that they may click.
Either way, when a blog has a sales funnel, it may turn visitors into subscribers and possibly into paying customers, and is that not what most bloggers want, to master how to make money blogging!
Discarding Basic Principles For Entrepreneurial Success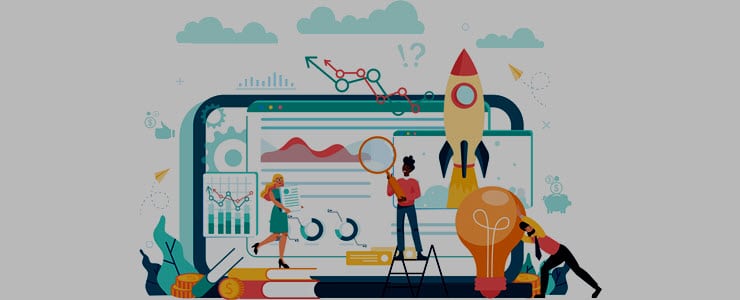 Key Takeaway: The most powerful thing I've learned about starting a successful blog as a budding digital entrepreneur is that there is no shortcut to success.
When I started my first blog…
I could see myself beginning to make money blogging, like yesterday!
🔹I mean, I was following the crowd.
Everyone I was looking up to was saying it's easy. All I need to do is start a blog and make a few posts that will rank on top of Google in a matter of days.
Besides, Facebook, Twitter, or Pinterest are ready and waiting to send an avalanche of traffic when I start to post to their sites.
  ✔ And if you have to pay, they will say…Oh, that's cheap!
  ☑ It's less time-consuming, and no skills are required.
For heaven's sake, can we please stop?
Do people who make such baseless claims realize that there are real people with feelings and desires on the other side of the screen.
And they need workable solutions. Most people want an answer to their question and not to add more problems on top of their problems!
Listen, a careful look at what's wrong with some of the interent marketing tactics reveals one fundamental flaw.
Unfortunately, it's a flaw that runs deep on the internet.
 ▣ Ladies and gentlemen, that flaw is as simple as it gets.
Lack of integrity. In essence, most internet marketers these days prefer to ditch basic principles for entrepreneurial success that have worked before, are working now, and will continue to work in the foreseeable future.
Hopefully, the basic entrepreneurial principles we'll talk about here will serve us well and help us become responsible citizens bloggers.
✔ Below are ten things every blogging entrepreneur must do to be successful:
Ⅰ. Ensure your business is organized
Like most entrepreneurs, bloggers have varied daily operational requirements. Therefore, staying organized can minimize the time required to perform various tasks.
One aspect that helps a blogger stay organized is the creation of a schedule, to-do, or priority list. Using this list, you can quickly know what tasks you need to complete first and the rate they're finished.
You'll also avoid forgetting essential tasks, which can hurt your progress. For example, for content creators, here are a few tips that may help you get started:
▣ How do I organize my blog content?
Start by creating an editorial calendar – This will help you plan out what content you want to publish and when.
Think about how you want to categorize your content.
Consider using categories or tags to help readers find the content they're looking for in your blog.
Have a proper filing system to keep your business documents organized to ensure easy retrieval when required for various purposes, including filing taxes.
Set a blog promotion plan organized into different blog marketing strategies such as one for guest blogging, social media posting, etc.
In addition, make sure to routinely review and update your organizational system to continue to meet your needs.
Ⅱ. Analyze competition
We will always face competition from similar businesses.
That's why it's essential to conduct a competitor analysis to determine what other similar blogs in our niche and in related niches are doing and find the gaps and opportunities we can maximize to grow our market share.
Competition can be direct or indirect competition.
Direct competition occurs from blogs that publish similar or nearly identical content as we do. Meaning we'll be competing to attract the same audience.
On the other hand, indirect competition occurs from other blogs that publish different types of content but can still satisfy the same consumers in our niche.
You can conduct a competitor analysis through keyword research, SWOT analysis, and price analysis. Competitor analysis will help entrepreneurs determine the key areas to focus on while retaining existing readers and attracting more.
How do you analyze blog competitors?
To begin, compile a list of your top competitors. You can do this manually or through a tool like Ahrefs.com.
▣ First, start with a manual analysis:
Once you have a list of competitors, you'll want to analyze their websites to see what strategies they're using that work well for them.
You can do this by looking at factors like their website design, the tone of their writing, the type of content they're publishing, and how well they're performing on social media.
▣ Use SEO keyword research tools:
Another way to analyze your blog's competitors is through a tool like Ahrefs. With this tool, you can view traffic data for any website, links profiles, ranking keywords, including your competitors'.
That can help you identify which websites are getting the most traffic and which ones you should be targeting in your marketing efforts.
▣ Analyze PPC ads:
we can also analyze a blog's competitors by using Google AdWords.
Advanced users of this tool can use Auction Insights to figure out their top competitors. That lets you know what keywords are most important to your competitors and how they're marketing their businesses.

Ⅲ. Research the niche market
Niche market research has become necessary for almost all businesses.
Bloggers should do niche market research for two main reasons.
First, it can help you identify underserved markets that may be receptive to your message. And second, it can help you hone your message to resonate more powerfully with your audience.
▣ Changing technologies:
It's essential to ensure that products or services bloggers talk about remain relevant to the emerging trends. Due to constant changes, research also helps entrepreneurs identify new products, missing gaps, and other potentially profitable opportunities.
Ⅳ. Keep business records
For an entrepreneur to be successful, keeping detailed and accurate business records is necessary because they can help in many ways.
☑ First, it assists the business owner in tracking business growth.
When you keep your business records, it'll be easier to use them to generate figures, statistics, reports, and other parameters that'll assist you in determining your business progress.
It becomes easy to determine areas to improve for better performance.
☑ Secondly, keeping records makes it easy for entrepreneurs to prepare financial statements quickly and is time-saving.
When all financial records are easily accessible, there are also higher chances of getting accurate information regarding your business liabilities, assets, and equity.
☑ Lastly, keeping business records makes it easier to separate income and expenses. That helps business owners to avoid missing deductible expenses and also makes the preparation of tax returns easier.
Ⅴ. Be creative
Entrepreneurs need to be more creative to stand out from the crowd and be able to package and present products or services in a better and more unique way to attract more customers in today's competitive world.
We must be flexible and understand that our business doesn't have all it takes to succeed. This way, we'll be open to new business ideas, concepts, and strategies that will help grow our business to the next level.
Creativity will also make an entrepreneur more innovative. By studying consumer behaviors, a successful blog can be in a position to create new products or services or improve the existing ones.
▣ Creativity also helps identify new business opportunities, improve collaboration and partnership, and embrace various business challenges with ease.
Ⅵ. Identify risks and rewards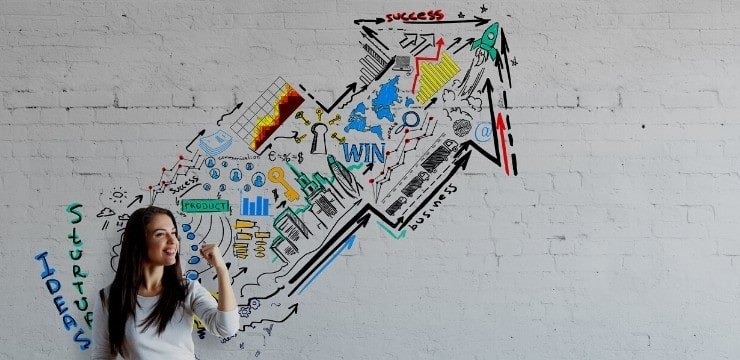 Successful entrepreneurs usually know how to measure and calculate business risks and rewards. Most business experts say that most risky business ventures yield higher returns than less risky ventures.
Although this is somehow true, as an entrepreneur, it's essential to calculate the risks involved in a particular business venture to prevent losses.
☑ Most of the time, people who venture into high-risk projects have a strategy.
Some business risks include physical, human, technological, location, and strategic risks. In addition, these risks fall into two broadly categorizes, namely, internal and external threats.
Every blogger must first begin by identifying risk sources then develop a risk management plan to help them make sound decisions.
Ⅶ. Listen to customer feedback
We can identify weak points in our business through customer feedback and improve them.
Therefore, as entrepreneurs, we need to find ways to engage with our audience and get insights and criticisms about our product, services, and general customer experience.
We can engage our audience through social media platforms such as Facebook, Twitter, Instagram, etc., via live chat, email, and messages.
We can also check online reviews to see what our clients say about our products or services.
Through these reviews, we should primarily focus mainly on the negative ones because if we leave them to go unresolved, they can tarnish our brand image.
Ⅷ. Provide excellent customer service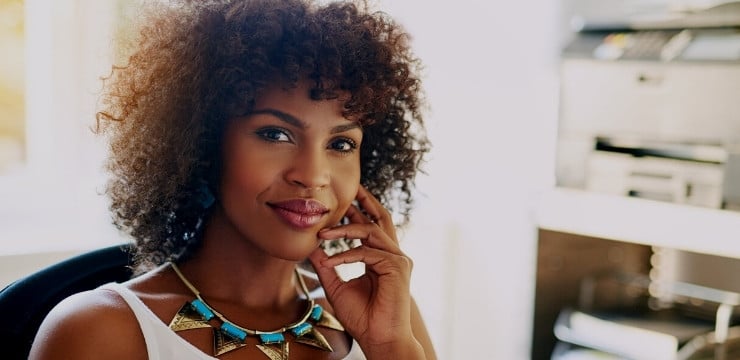 Excellent customer service will add value to your online business regardless of its niche. This increased value in return increases business revenue.
Excellent customer service also increases customer retention and revenue.
Moreover, research shows that retaining customers is much cheaper than getting new ones. Therefore, if your business has excellent customer service, you'll be guaranteed to keep your existing customers.
Current customers will also refer others in need of similar products, thus improving your revenues. Some tips to improve customer service include but are not limited to:
Always be respectful and courteous to the customer, no matter what they do.
Listen actively and attentively to what the customer is saying.
Be patient, and don't rush the customer.
If you don't know the answer to a question, don't be afraid to say so, and find out the answer for them.
Keep a positive attitude, even when the customer is demanding and strenuous.
Address any problems or complaints immediately and try to resolve them as quickly as possible.
Send a thank you card to a customer for their business when they finish their online transaction.
Ⅸ. Set achievable goals
Successful entrepreneurs set achievable business goals. Without goals, our business won't have a defined purpose or something to be accomplished within a particular time frame.
Whether we're setting short-term or long-term goals, we must ensure they are achievable and stay focused.
According to business experts, business goals should be specific, measurable, achievable, relevant, and time-bound (SMART).
Setting exaggerated goals won't help our business in any way. On the contrary, they'll strain us, leading to low productivity.
Setting achievable goals help us to focus, assist in measuring progress, improve motivation, keep us accountable and beat procrastination.
How to achievable small business goals and objectives
Set specific, measurable, achievable, relevant, and time-bound goals.
Make sure your goals are challenging yet realistic.
Take into account what you need to do to achieve your goals.
Choose a day of the week and time to work on achieving your goals.
Track your progress and adjust your goals as needed.
Ⅹ. Be consistent
Why is consistency important in business?
Consistency is the key to success in business because it helps us develop good habits and achieve our goals. When we're consistent, we're more likely to stick to our plans and see them through to completion.
We develop good habits through consistency that can lead to success and show others that we are reliable and can be trusted.
What does it mean to be consistent?
Consistency breeds familiarity, and familiarity breeds comfort. Consistent people aren't just dependable; they're predictable, and in a constantly moving and changing world, predictability is a valuable commodity.
Being consistent doesn't require a lot of effort or willpower; it's simply doing the same thing, day in and day out. (other people find that boring!)
It's about making small choices that add up over time instead of bigly changes that are hard to maintain. And it's about being patient enough to see the long game, not just the short-term payoff.
◬ In short, consistency is by far one of the most underrated virtues.
☑ So be consistent. It'll make you happier and more successful as an entrepreneur.
How to be consistent in everything you do
The best way for entrepreneurs to stay consistent is to have a routine, set achievable goals, and stick to them. Here are some tips for staying consistent:
Find a support system, whether friends, other blogger, or an online community, to hold you accountable.
Make sure your goals are realistic and achievable to keep you focused and motivated.
Create a plan of action, set a deadline for yourself, and work towards achieving it.
Set regular reminders to help you stay on track and stifle the tendency to procrastinate or get sidetracked easily.
Reward yourself after completing a goal or sticking to your routine.
Keep a positive attitude to help you push through and succeed when things get tough because, in business, there will always be challenges.
Conclusion: 5 Things I Wish I Knew: » How To Make Money Blogging

Becoming a blogger can be exciting and challenging at the same time.
It takes a lot of effort, sacrifice, patience, and dedication for any digital entrepreneur to succeed. Although the ultimate goal of every blogger entrepreneur is to make profits, sometimes this isn't the case.
We need to understand that the entrepreneurship journey doesn't guarantee better returns on investment, nor does it promise anyone will achieve success.
▣ The entrepreneurship journey is one that fewer people want to travel.
Entrepreneurship comes with many risks such as financial risk, reputational risk, strategic risk, competition risk, compliance risk, etc.
Therefore, as online business owners, we need to develop specific entrepreneurial skills such as business management, communication, financial, customer service, and leadership skills.
These skills will help us take the necessary steps to be successful entrepreneurs and continue to find new growth opportunities in the marketplace.
That is why we must understand our niche market to make necessary strategic decisions, find out what works the best, and how to reduce losses.
In conclusion, these are the five things I wish I knew before starting a blog.
We need to implement these strategies to succeed in this rapidly growing and competitive digital economy if we want to know how to make money blogging.
I hope you find them helpful, and may they bring lots of success to you.