Every blogger wants to find the best niche for blogging with low competition.
So instead, we've researched ten very competitive but evergreen blog niche ideas that make money and the most popular blogging topics to start a blog.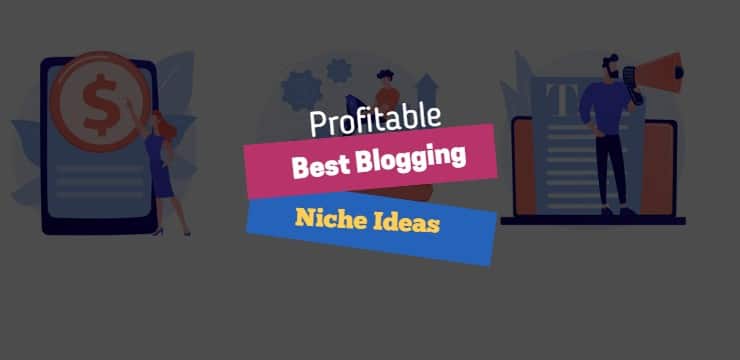 How To Blog For Profit And Find Profitable Blog Niche Ideas For Beginners
My first blog was a complete total failure.
You see, like most people trying to be better off and climb up the social-economic ladder, I was doing some research and hustling side gigs here and there.
Then, I stumbled upon the concept of how to make money blogging.
To tamp it down, and for lack of a better word:
I must say, it was enticing!
Besides, I was so tired of the day job I was doing.
But, there were bills to pay, and there was no way I was looking forward to moving back to my parent's den room and backyard.
The more I researched how to blog for profit, the more eager I was looking forward to the day I'll finally walk to my boss, salute the middle finger, and tell them I quit.
So, imagined how devastating it was when that little project of mine failed!
Instead of quitting my job, the opposite happened. I stopped blogging.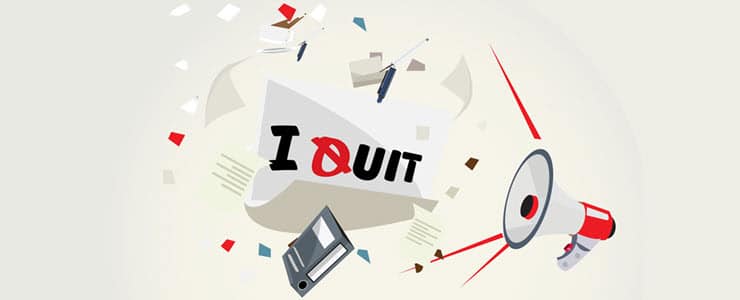 Three years down the line, I started another blog on a different niche. Fast forward two years later, I quit blogging. Now, before you call me a quitter, keep reading!
One year later, I started my third blog.
This time around, I did my research pretty well.
I had a fair grasp of the most profitable blog niche ideas.
It took 14 months of consistent and persistent work to publish 60 articles within that time duration and a lot of guest post outreach, link building, and digital marketing before I finally started to see positive results.
There are many reasons why the first two blogs failed.
Today, let's not talk about failing.
I'm here to provide helpful information based on past mistakes that I genuinely believe will assist you in finding a profitable blog idea to create a successful blog.
For the purpose and clarity of this post, let's just stick to one of those mistakes, namely, choosing the wrong niche, so you don't have to make the same mistake.
The last thing any professional blogger wants to do is invest time, energy, and resources to start a blog that will lead nowhere.
When starting out as a new blogger, it can be hard to know what blog niche to choose or the best type of blog post idea to write about on a new blog.
I will be the first to tell you that there is no one-size-fits-all solution.

You see, it's okay to blog about anything if that is all you want to do, to blog.
It's a different ball game when someone wants to blog to make a profit out of it. So I hope this article will help you choose the right niche idea.
If you want to make money blogging, the type of niches discussed below will most likely pay off for any blogger willing and dedicated to putting in the necessary work!
Profitable Blog Niche Ideas – Table of Content

People love food, and boy, oh boy! We love drinking.
Everyone has to eat, so naturally, food is bound to be a trendy blogging topic.
Food blogs are a great way to share your love of food. They can be a fun and informative way to document your culinary adventures and a great way to connect with other food lovers.
If you're a food lover, sharing recipes, restaurant reviews, and other food-related content can help you connect with others who share your interests.
Blogging also gives you a chance to promote your business, improve your writing skills, help you learn more about the food industry, and attract new readers and customers to your offers.
How much money do food bloggers make a year?
A typical food blogger makes around $30,000 per year. However, a few high-earners out there make over $100,000 per year, and the top earners make millions.
Most food bloggers don't make a lot of money because they're not selling anything. So it's more of a marketing strategy than a source of income.
Instead, they're providing free content to their readers in the hope that those readers will eventually buy something from one of the blogger's sponsors or affiliates.
Some food bloggers make money by selling their recipes or cookbooks, and others make money by setting up a paid membership site.
I Googled for "food blog income report" and refined the search to show results from the past year.

I then randomly picked twelve food blogs.
For the curious me, I wanted to randomly pick a food blogger income report for each month of the year and find out "how much does a food blog makes per month"?
The table below is a summary of monthly food blog average income reports.

Is it too late to start a food blog?
It's not too late to start a food blog at any stage in life! Creating content and building an audience takes time, so the sooner you start, the better.
Below are a few simple steps you can do to get started:
Choose a niche (e.g., healthy snacks, vegan recipes, etc.)
Research popular food trends
Create high-quality content (e.g., recipes, photos, tips, etc.)
Syndicate your content on social media sites (Twitter, Facebook, Instagram, etc.)
Reach out to other bloggers and collaborate with them.
Use keywords and SEO techniques to increase your blog's visibility online.
There are benefits to starting a food blog at any stage in life. For example, a food blog can help you stay organized and motivated in your culinary journey.
It can help you build new relationships with other food bloggers and industry professionals. It can even help you boost your career or business ventures.
So if you're passionate about cooking and baking, go ahead and start a food blog today! There's no time like the present.
Examples of Best Food Blog Niche Ideas
If you're looking for some food blog niche ideas, here are a few food niche ideas to get you started:
Cooking for One: Recipes and tips for cooking for one person.
Gluten-Free Recipes: Recipes for those with gluten sensitivities or allergies.
Vegetarian/Vegan Recipes: Recipes that exclude meat or dairy products.
Healthy Eating Tips: Tips and recipes for healthy eating on a budget.
Seasonal Recipes: Recipe ideas based on the time of year (e.g., Thanksgiving, Christmas, Easter, etc.).
Kid-Friendly Recipes: recipes that are easy to make and appeal to children.
Party Food Ideas: Appetizers, cocktails, desserts, etc., that would be perfect for a party or get-together.
Budget Cooking: This is another great blog niche for people on a tight budget looking for food recipes to cook delicious meals.
Snacks – There are endless possibilities for snacks, from sweet to savory and everything in between. You could focus on healthy snacks, vegan snacks, gluten-free snacks, or just about any other type of snacks.
Desserts – Everyone loves dessert, and there are plenty of desserts. You could do traditional desserts like cakes and cookies, or go for something more unique like experimental desserts or ethnic desserts.
To sum it up, top 3 reasons to start a profitable blog about food and drinks are:
1.) It can be a great way to share your recipes and experiences with others.
2.) It may help the food blogger to learn more about cooking and different types of food and drinks.
3.) It can be a fun way to connect with other people who enjoy cooking and food and drink-related blog topics.

Starting a blog about education is another lucrative and fulfilling blog niche idea.
Blogging about specific educational topics can be a great way to help students and professionals learn more about their field. Some potential education blog niche ideas within the field of education include:
Higher Education: College, graduate school, and professional school topics
K-12 Education: Elementary, middle, and high school topics.
Teacher Resources: Ideas for educators in the classroom such as teaching tips and tricks, classroom management tips, resources for teachers, etc.
Parenting & Education: How to raise successful children with a focus on education.
Study Tips & Techniques: For students of all levels.
Testing & Assessment Strategies: Helping students prepare for standardized tests.
Career Development advice: Navigating the world of work after graduation.
Education blog for homeschoolers: Homeschooling tips and tricks, resources for homeschoolers, how to make homeschooling work for your family, etc.
Education blog for adults: How to learn new things as an adult, returning to school as an adult, and online education options.

Education blogs provide platforms for students to interact and connect. As a result, millions of students participate in education and training programs.
The target audience for educational blogs tends to focus on the primary subject matter and contribute considerably. As such, by choosing the education blogging niche, you can easily and quickly create a highly engaged following.
Education-related blogs contribute to the online knowledge base and provide solutions through top-quality blog posts when people have questions.
The future of education is currently being created and explored by educators and leaders who disrupt outdated teaching attitudes and methods and replace them with innovative ideas and educative tools.
Personal Investment And Finance Blog

Ask just about anyone about their short-term goals.
Chances are, one of them is to manage their finances better. That is one of the main reasons why so many people look to finance and investment blogs for sound financial advice on managing their incomes wisely.
Managing money can be a daunting and confusing aspect, especially in light of the harsh and uncertain economic times all around.
Finance and investment blogs have become increasingly popular among bloggers. This evergreen niche has been very stable for the past decade and is among the most profitable niche ideas to start a blog.
The finance blogging niche is very versatile, and there are many types of blogs in this space. These may consist of blogs to help people save money, budget, reduce their debts, and achieve financial independence.
Is a personal finance blog profitable?
The profitability of a personal financial blog will vary depending on the focus of the blog, the size, and engagement of its audience, and the overhead costs associated with running the blog.
There is no one-size-fits-all answer; however, in general, there are several ways to monetize the blog, including through advertising, affiliate marketing, sponsored content, and lead generation.
And if done correctly, a well-established finance and investment blog can be pretty profitable, but it takes a lot of hard work and dedication.
How much do personal finance bloggers make per year?
According to recent statistics by Semrush, most investment and financial bloggers make less than $10,000 per year from their blogs.
However, a few high earners in the bunch – about 10% of personal finance bloggers make more than $100,000 per year.
Famous finance and investment bloggers who make over six figures per year have built successful blog businesses around their blogs rather than simply blogging as a hobby.
Income varies significantly from blogger to blogger, and therefore it depends on the size of their audience and the type of products or services they promote.
How do personal finance blogs make money?
An investment and finance blogger typically earns a commission on products they recommend, such as credit cards, mortgages, or insurance policies.
The commission can be anywhere from a few dollars to hundreds of dollars per sale.
Some financial bloggers also receive payments from brands to write sponsored content. The blogger will disclose how much they were paid to write the article and typically mark it as a "Sponsored" article.
So if you're looking to make money from a personal finance blog, it's possible – but you'll likely need to put in a lot of hard work and dedication first.
Finance blogs are not the most accessible niche to start because of competition.
Before starting a blog in the finance and investment department, you'll first need to determine the direction or focus of your new blog and different and unique ways to position the blog, content to publish, and monetize opportunities.
If your blog topic is too broad, it won't be easy to lock down a dedicated audience interested in your content.
The trick lies in niching further down to a specific blog topic idea without too much competition, but still interesting enough to enable you to nurture an engaged audience.
Below are some personal finance blog niche ideas you can execute:
1. Savings
A majority of hard-working people want to know how to save money. So your blog topics can be about money-saving tips and tricks for saving money.
2. Debt
You can distribute content around debt management, debt consolidation, debt repayment, and bankruptcy. You can talk about all types of loans, building credit, credit repair, or review loan companies.
3. Budgeting
You can teach your audience how to budget their income effectively by sharing money-saving tips and hacks to support their journey to financial freedom.

4. Investment
You can focus your blog on investment ideas, investment vehicles, investment tutorials, and investment companies.
5. Side Hustles
You can help your audience achieve financial independence through a blog focusing on side ventures.
6. Financial Planning and Taxes
Financial planning blog topic include wealth management tools, financial planning for families, insurance (life, health, home, and business), and annuities.
Overall, there are many angles for someone looking to start a finance blog to help other people. Despite the stiff competition, you have numerous opportunities to provide value to your audience regardless of your choice.

Fashion and beauty are universally popular topics to blog about because people of all ages, genders, and from all walks of life can appreciate fashion and beauty.
Is beauty a good niche for blogging?
Fashion and beauty blogs can be an excellent niche for blogging. There are some reasons why this is the case.
First, people are always looking for new tips and tricks to improve their appearance.
Fashion and beauty bloggers can also offer advice on how to take care of your skin and hair.
Second, the beauty industry is booming, so there is a lot of potential for making money in this niche.
A beauty blog can be a popular source of information to share tips and tricks for looking good and review new beauty products, makeup tutorials, and hair tips.
Finally, starting a beauty blog is relatively easy and inexpensive compared to creating other types of blogs.
The key is to provide fresh and original content that is interesting and engaging for your readers.
This niche works well on social networks; therefore, it is better to build a solid social media presence to help reach more people and drive traffic to your blog.
Be sure to use popular hashtags relevant to your niche so that more people can discover your content.
Make sure to offer timely tips and tools that will help set your blog apart from the competition and make it a valuable resource for readers. For example,
these WordPress plugins
will add more functionality to a blog.
So if you're interested in starting a beauty blog, be sure to check out the resources and guide on how to start a beauty blog in ten steps.
One key advantage of the beauty and fashion industry is that it presents numerous sponsorship opportunities to a successful blogger because of the sheer number of new and trending fashion products and services.

Do beauty blogs make money?
Beauty blogs make money in various ways, such as advertising, sponsored posts, and product reviews.
Some beauty bloggers get paid to endorse products, some receive free products in exchange for reviews, and others have partnerships with brands where they receive a commission on sales.
Other beauty bloggers sell their makeup and skincare products through their blogs.
Over time, the most successful beauty and fashion bloggers have built up a large and engaged audience.
Best beauty blog niche ideas
There are seamlessly boundless possibilities when it comes to beauty blog niches. Just find the topic you're most passionate about and go from there!
Here are a few beauty blog niche ideas to get you started:
Makeup tutorials.
Haircare tips.
Skincare advice.
Nail art.
Eyelash extensions.
Body piercings/tattoos.
Multicultural beauty products.
Organic beauty products.
Beauty products for men.
Natural beauty remedies.
Business and Marketing Blog

Why is a blog important for business
A blog can be an effective way to communicate with new and existing customers.
It is a great way to show off your expertise and build trust with potential customers. When people visit your blog and see that you are knowledgeable about the topic, they will be more likely to do business.
Blogging can help improve your search engine ranking.
The more high-quality content you have on your website, the higher you will rank in search engine results pages.
By sharing stories, insights, and tips related to your industry, you connect with readers that can lead to long-term customer relationships.
It can be challenging to create business-related content, particularly when you want to avoid being repetitive or to feel like they have consumed it all before.
What are the best marketing blogs to follow for inspiration?
There are many great online business and marketing blogs, but here are a few of our favorite best marketing blogs to follow for inspiration to model after and build your marketing business blog.
Great business and marketing-related blogs are the ones that include a mix of thought-provoking posts, informative posts, entertaining posts, fun and engaging posts, and promotional posts.
It may be a great choice if you have some business or marketing background.
As with many other blog niches, the business and marketing niches are competitive. Therefore, you'll need a clear focus and unique voice for your business marketing blog.
Based on interests and expertise, one can center their blog around:
A.) Business-to-consumer(B2C) marketing: Start a niche-specific blog to help other businesses based on your expert skills and knowledge.
B.) Entrepreneurship: Running and managing a blog about starting and developing profitable businesses.
C.) Small Businesses: More people are looking into self-employment as a viable path into financial freedom, so this is an excellent space to target.
D.) Specific Marketing Area: This may include social media marketing, digital marketing, Search Engine Optimization (SEO), PPC marketing, content marketing, affiliate marketing, influencer marketing, and more.

Is traveling a good niche for blogging?
A traveling niche blog can be a great niche for blogging. It gives you firsthand experience of the places you visit, and people are always interested in learning about new places.
People who love to travel and are always looking for new information, fresh ideas, and exciting content that helps plan their trips.
A traveling blog could include tips on:
Where to go, what to see and do,
How to save money on vacation,
Or even how to pack for a trip.
Be sure to include plenty of photos and videos of your travels, as this will help engage readers and inspire them to explore the world for themselves.
Travel is one of the historically most profitable blog niches to blog about that is fun and fulfilling. Moreover, it is a hugely popular niche, both with readers and bloggers.
So what are some of the most profitable blog niche ideas in the traveling niche?
A travel blog can be about anything and everything related to travel. But some potentially profitable blog niche ideas include:
Traveling with kids.
Outdoor and adventure travel.
Budget traveling hacks.
Solo female travel.
Country or region-specific traveling niche blog.
Food and wine tourism.
LGBTQ+ travel.
History and culture tourism.
Photography travel blog.
Eco-friendly and sustainable traveling blog.

There is a rising need for quality health, fitness, and wellness information and products. Fortunately, the health niche is not about to slow down anytime soon.
What is a health and wellness blog?
A health and wellness blog is a blog that publishes content about healthy living, nutrition, physical activity, and stress management.
A wellness and health blog aims to help readers live healthier lives by providing them with helpful advice and information about eating healthily, staying active, and managing stress.
It can be an excellent resource for information on living a healthy lifestyle and help people looking to improve their overall well-being.
A generic blog lacking specificity won't appeal to many people.
When users search for wellness and health information, they search for something specific such as weight loss diets or how to reduce stress levels.

What are the popular healthy blog niche ideas?
A Health and wellness niche is one of the most popular blogging niches.
Below is a list of the best blog niches in health and wellness to get you started:
Healthy eating.
Weight loss.
Workouts.
Exercises.
Healthy living.
Paleo diet.
Vegetarianism.
Gluten-free diets.
Yoga.
Meditation.
Senior Living.
Mental health.

To build a successful blog in this niche, you must create accurate, credible, compelling, and engaging content.
Blogging in this niche necessitates high-quality standards. Therefore, before delving into the wellness and health niche, you must learn to produce high-quality blog topics supported by a solid evidence base.
Responsibility and credibility are essential for wellness and health bloggers since the information you distribute can affect the quality of life of your readers.
One must determine where they draw the line regarding offering health advice and how their blog will ensure responsibility and industry best practices.

Do entertainment blogs make money?
Many entertainment bloggers start by creating free content to build up a following. Once they have a large audience, they can begin charging for sponsored posts.
Most successful entertainment bloggers often have an insider's knowledge of the business and are well-connected with people in the industry. That gives them a unique perspective that their readers find valuable.
How to make money from an entertainment blog
A great way to make money from an entertainment blog is to become a blogger for a company specializing in entertainment news.
Many companies are always looking for new bloggers to help cover the latest news and gossip in the entertainment industry, and they often pay a decent rate for freelance work.
Another option is to display ads on their websites.
Ad networks usually sell these ads, and the blogger's revenue varies depending on the traffic to their website and the type of ads displayed on the website.
You can approach local businesses or even national brands and offer advertising space on your blog.
The rates you charge will vary depending on how much traffic your blog receives, but it's one good way to make some extra money from an entertainment blog.
There's plenty of competition in the entertainment industry.
People won't have reason to follow you if your content is not unique.
The go-get-it-all approach will probably not bring your desired results. However, narrowing it down to an entertainment niche that can stand out is an excellent place to start. Entertainment is a vast topic and has many different ways to approach it.
Some entertainment blog niches ideas include:
» Film or TV Reviews
» Concert Reviews
» Music Criticism
» Book Reviews
» Entertainment News
» Video Game Tutorials
» Card and Board Games
» Celebrity gossip blog
» Sports Reviews
» Acting and Directing
» Pop Culture Commentary

Is tech a good niche for blogging?
Technology blogging is a hot and lucrative niche.
As a technology blogger, you could write about the latest news and trends in the tech industry, review new gadgets and software, or share tips and tricks for using technology tools.
Technology changes so rapidly that there's always something new to write about, and readers are interested in learning about the latest advances.
A good technology blogger keeps up with the latest trends and offers insights and commentary on the latest news and developments on current trends in the industry.
They are also knowledgeable about the history of technology and can offer perspective on how current trends affect the industry.
Technology blog niche ideas can be about anything related to technology. Some possible technology sub-niches include:
Tech news and reviews.
Windows or Mac PCs and laptops tips.
Social media marketing.
Website design and development.
Internet of Things (IoT)
Gaming consoles and games.
Livestreaming recording video tutorials.
Home automation.
Internet security and privacy.
Android and iPhone Smartphones tips and tricks.

Tech blogs can generate a lot of traffic and can be highly profitable. Generally, you can break down the technology blogging niche into three main sub-niches.
1. Technology News Blog
Tech news encompasses generally short, accurate, and straight-to-the-point pieces. On the other hand, Tech tutorials and reviews are more in-depth and evergreen.
If you opt for the tech news space, you must become an early news breaker.
You will achieve limited success if you're publishing and merely rejuvenating and propagating old news from the mainstream media.
Successful blogs in technology are the ones that manage to develop an authoritative source that publishes the latest tech updates and have more people follow their blog for relevant instant updates.
2. Technology Tutorials Blogs
Tech tutorials are the most popular type of tech blog.
Tutorials take time to produce, and you must have in-depth knowledge of the tech topics.
3. Technology Reviews Blog
Tech review blogs also require you to have in-depth tech knowledge.
After all, your audience will be relying on you as a relatable authoritative expert on their favorite tech topics.
Overall, no matter the path you take in the technology blogging niche, ensure you select a great micro-niche, create quality content and optimize your blog.

A parenting blogger is a blogger who writes about motherhood-related topics, such as parenting, pregnancy, childcare, and family life.
One of the checklists to tick off when choosing a profitable blog niche to start is opting for one with lots of problems, questions, and online searches. Then, you can answer those questions and issues when posting new content to a blog.
If you are a parent, you know the ins and outs of parenting which makes this a no-brainer blog niche idea for any parents out there.
Is parenting a good niche for a blog?
Parenting can be a great niche because there is such a passionate audience.
A parenting blog can be a great niche for your blog because there is a passionate audience interested in the topic, and it is an evergreen blog niche.
That means that people will always be interested in reading parenting advice. No matter what year, people will always be interested in learning how to be better parents and getting advice from experts.
Do parenting blogs make money?
Parenting bloggers make money by selling products or services such as e-books, online courses, or consulting services that they recommend on their blogs.
Other popular ways parenting blogs earn money include but are not limited to:
Selling ad space on their blog.
Accepting payments for sponsored posts.
Participating in affiliate marketing programs.
Receiving payments for products or services reviewed on their blog.
Charging for workshops or speaking engagements.
How much do mommy bloggers make?
In general, parenting and mommy bloggers make an average of $5,000 – $75,000 per year, with about 25% making more than $100,000 and about 25% making less than $500 per year.
We wanted to find out how much money mom bloggers make per month.
So we decided to do our non-scientific research.
We headed over to Google and typed the phrase "parenting blog income report.:
We then refined the search result to display the past five years, from 2017 to 2021, as seen in the image below.

Then we randomly browsed through the results and picked two blogs for each year, starting from 2021 and ending in 2021.
So how much money are parenting blogs making per month?
Below is a summary table of parenting blog income reports:

The parenting niche is highly lucrative because parenting represents a massive market, and it's a stage in life that most people will go through at some point.
It's safe to state that every parent encounters similar parenting problems.
Sharing personal insight, lessons, ideas, and thoughts as a parent to other parents opens up the likely potential to earn a significant income.
The blogs can cover various topics, from general parenting advice to specific niches like parenting a child with special needs. '
Here are some parenting blog niche ideas to get you started:
Stay-at-home moms.
Working moms.
Single parenting.
Bilingual parenting.
Adoption and foster care.
Gay and lesbian parents.
Grandparents raising grandchildren.
Military parenting.
Preteens and teenagers.
Babies and toddlers.
Multicultural families.
Pregnancy and postpartum wellness.
Parents of special needs children.
7 Most Popular Creative Blog Post Ideas

Once you choose a profitable niche, you'll want to start thinking about the type of blog topic to write about that will help you attract a new audience.
Blog topics are diverse.
The type of niche you are in, what you like to do or talk about, where you live (subjects vary by region), and the collective interests of your target audience will determine the best post to publish in your blog.
To find content for a blog article, take stock of what interests you and consider aspects of your life that other people may want to read.
The best blog content is always what you care about the most.
The best place to start is to think about what you know. Then, start blogging by writing out your expertise on a subject that interests or benefits others.
The best way to get inspiration for good blog content is from your interests, relationships with friends and family, or everyday occurrences during a typical day.
Indeed, those blog topics might not be as popular as others. Still, if you want to blog on a topic you're interested in and enthusiastic about, it will show on your site, and readers will appreciate it anyway.
1.) How To Guide
"How to" articles can be updated quickly and easily.
Blogs often fail because the author loses interest and stops writing new articles and updating the old blog posts on their blog.
A guide can be beneficial because it teaches people how to do things. A blog that is a "how-to" with step-by-step instructions is valuable and entertaining, increasing the likelihood of readers sharing it.
2.) Interviews
Interviews with industry experts, successful bloggers, and other professionals in any given niche are popular because people want to learn. They offer readers an insider's perspective on a given topic.
In addition, interviews offer readers a chance to learn more about the person to be interviewed, which can help them better understand their work and expertise. '
Finally, interviews are often entertaining to read and offer readers a behind-the-scenes look at the life of an expert or professional.
3.) Productivity Tips
People love to read about productivity tips because they want to do more in less time and save time on everyday tasks.
It may seem like nothing, but productivity tips and tricks to work smarter and more efficiently can help someone juggle family, their business, and university studies while working a 40+ hour workweek.
Anything to save time that we can do, even just five minutes every day, will add up over a year.
At first glance, we undertake so many time-wasting activities daily, like watching TV, endless hours on social media, or playing video games that drain our time.
4.) Personal Stories
People love to read personal stories.
They connect with them more personally, and they elicit an emotional response.
People are drawn to personal stories because they offer a relatable and emotional window into someone else's life.
Additionally, people are often curious about what makes other people tick or what it's like to be in their shoes. Reading personal stories can be a way to sate that curiosity.
When it comes to blogging, personal stories offer an opportunity for writers to connect with their readers on a more personal level.
Additionally, anecdotal evidence can be more persuasive than data or statistics because it allows readers to see the issue at hand through the lens of an individual story.
That can help create an emotional response in readers that might not otherwise exist and ultimately lead them to take action on the issue at hand.
5.) Product Reviews
Product reviews are a great blog topic because they have the potential to drive traffic to your blog, increase revenue for you as a blogger, and establish your credibility.
Product reviews help blog readers gather valuable information on products they might want to buy.
As a blogger, product reviews can be very lucrative since you're generating content for something that people would ideally be paying you money for anyways.
The real benefit of writing product reviews is that it helps build credibility, allowing many professional bloggers to establish trustworthiness with their audiences and differentiate themselves from their competitors.
Product reviews are the best blog topics to write about in a blog because they are one of the primary ways I have found to make money on my blog and get traffic for my website without being too much in debt.
6.) Infographics
Posting Visual content is one good way to break up the monotony of text-based and help people consume visually appealing and easy-to-digest blog posts.
People love facts and statistics, and putting them into an infographic can help educate your readers.
They're also great for getting links because people want to share them on social media and link to them from their blogs.
The truth is that visual content drives more shares than any other type of content. According to Hubspot, "visuals get retweeted over text by nearly 5X," and Facebook posts that include images perform better than ones that don't.
Infographics can often rank higher in search engine optimization for long-tail relevant keywords with lower competition on Google Search.
7.) List Post
Every blogger knows how irresistible list posts are to write about; no wonder they are the most common types of blog posts in the blogosphere.
  1.) They're easy to write,
  2.) Readers quickly scroll through them,
  3.) The top ten lists are often popular with readers.
You can do a few things to make your list blog post stand out from the rest. For starters, make sure your list is interesting.
Nobody wants to read a list of mundane tasks or things they're already familiar with, so it's nice to spice up your list blog post with surprising or unique items or add an element of humor.
You can also make your list more visually appealing by using images or headings to break up the text and draw attention to specific points.
And lastly, be sure to write a catchy headline to attract people to your blog.
Conclusion: 10 Most Profitable Blog Niche Ideas For Beginners

Selecting the most profitable blog niche idea is crucial when starting a blog.
Building a great blog is hard work and takes a lot of time. You don't want to burn out quickly blogging about topics you aren't passionate about or interested in.
Choosing a specific niche can help your blog grow faster since you face less competition as you become an expert within your niche.
You can hone in on a dedicated target audience quicker and narrow your focus on the type of content to post on your blog.
Hopefully, the list of 10 profitable blog niche ideas and blog topics to write about we've covered here will help you grow a valuable, engaging, and successful blog.