Do you want to buy a domain name that is short, catchy, and memorable?
Well, in this post, we've published ten domain name search tips to help you find the perfect domain name for your blog that stands out from the crowd.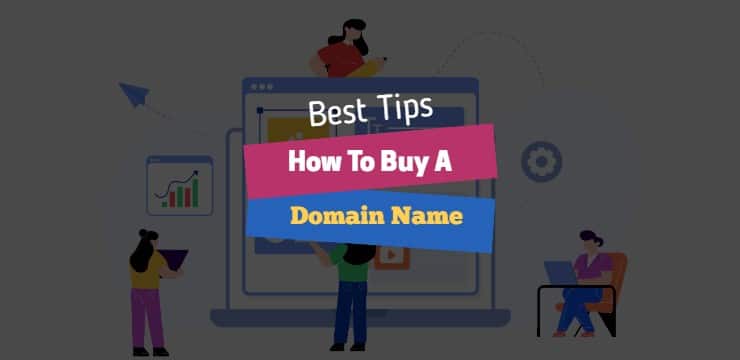 How To Choose A Domain Name For A Blog That Is Unforgettable
It can be frustrating.
Has this ever happened to you?
You were reading a fascinating article you found on the internet, but somehow, you suddenly had to close your browser to attend to something that came up!
Later on, you wanted to pick up from where you left.
Unfortunately, you can't remember the brand name of the blog post you were reading. In addition, the content on that blog post was so good, informative, and precisely what you needed to solve the problem.
You head over to google and try to search for the blog.
After a few guesses here and there, it then hits you; why not look at the browser history, and that's when you realize it was a couple of days ago when you cleared all the browser cache.
You decide to move on to find and read a different but similar post.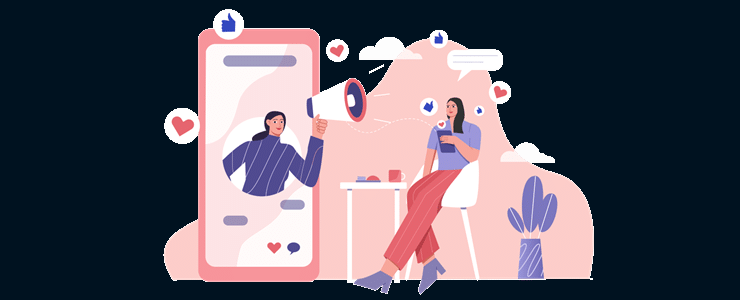 Let's face it, many blogs on the internet have valuable information worth citing in a dissertation or a doctoral thesis, but the blog's name is hurting them.
The name is not SEO-friendly.
And most people find it hard to remember it.
It is one of the reasons such blogs hardly convert their website traffic into sales.
Hopefully, the few tips we share today will help new aspiring online entrepreneurs start on a sound footing and see how to register a domain name that is unique.
How To Buy A Domain Name In 5 Steps
Choose a domain name that accurately represents your brand or business.
Ensure the domain is available by checking its availability on a domain name registration site.
Pay for the domain registration fee and complete the required information on the registrar's website.
Set up DNS records for your domain name with your web hosting provider or with a third-party provider like Cloudflare.
Point your domain name to your web hosting server or an existing website if you already have one built.
 » Those are a few simple steps to register a domain name.
But first, you need to find a domain name that you can register.
You can use a domain name search tool to check if the domain is available. If it's available, you can purchase it through a domain registrar.
Based on past experiences, the first step, choosing a brandable domain name, is the most challenging. For that reason, we've published these simple tips to help new beginners learn how to choose a good domain name for a website.
How To Find A Good Domain Name For Your Website

How do I choose a brandable domain name?
A brandable domain name is a domain name that is easy to remember and conjures up positive images and emotions in the viewer's mind.
It should be short, simple, and catchy.
Some of the things to consider when choosing a brandable domain name are:
How memorable is the name?
How easily can the name be pronounced?
Is the name easy to spell?
What does the name mean?
How unique is the name?
What type of company does the name represent?
Does the domain extension fit with the company's branding?
Is the domain name relevant to your business?
Does the domain name have positive connotations?
Is the domain name available for purchase?
A brandable domain name is a valuable commodity because it helps build trust and credibility with customers. It can also help differentiate your business from the competition and make it easier for customers to find you online.
When you own a domain name that is easy to remember and spell, it makes it easier for customers to find you online.
And when your domain name matches your company name or product name, it helps build brand recognition and trust with customers.
The goal is to choose an excellent brandable name that creates the right impression on your most valuable customer and doesn't cause any confusion to online readers regarding its meaning.
With this tool, all you have to do is find words that are easy to spell and not used by other brands and then let the tools artificial intelligence find a brandable name.
In no time, with a bit of creativity and mashup of words, finding a brandable domain name has never been this easy.
The domain name you choose for your blog matters a lot.
In addition, because of stiff competition in both brick-and-mortar and online businesses, brandable domain names have never been this important.
There are two things to keep in mind before finally choosing a brandable name to register as a domain name:
I.) Not all the domain names we think of will be readily available for us to register as a domain name for personal or business use.
So, don't be surprised to learn that the name you found and want to register is not available for registration.
II.) Just because a name is available for registration as a domain name doesn't necessarily mean that we can register that name for our blog.
Ok, that might be confusing to someone new to online business; hopefully, that will start to clear up the confusion by the time we get to number five on our list.
Don't Copy Your Competitor Names

Sometimes it's hard to find a good name for your business. In addition, it can be difficult trying to avoid choosing a similar business name to your competition.
It's wise to ensure that the name we choose doesn't mimic a competitor's name.
I would avoid a copycat name because many things can go wrong, and everyone knows what a copycat is; besides, I don't think that's good for a brand.
If it is a copycat type name closely similar to your competitor or sounds very much like theirs, online readers will easily confuse you with that competitor. It might cause damage to your reputation because online readers will see it as a cheap imitation.
You might even get into trouble legally for using a closely similar name to your competitor or a name that sounds very much like your competitor's domain name.
In short, first, it's also morally wrong. Secondly, it's being cheap and detestable.
Use A Dot Com Custom Domain Name

It's a good idea to buy a domain name with it a top-level domain name extension.
For example, if you want to own the website "myname.com," make sure to register it under the .com extension rather than nonchalantly using other available extensions.
While most online entrepreneurs will tell you that you can use any available domain extensions, the simple truth is that if you mention just any website or blog, most people will associate it with the dot com extension.
Not anyone's fault. That is how most of us think about a domain name web address. Like it or not, many online readers are used to dot com.
When it's time to register a domain name for a business website or primarily for everyday online shopping or blogging, it's better to use a dot com domain.
Keep The Name Short And Sweet

The best domain names are short, simple, and easy to remember.
If you look at domain names of well-known brands like Google, Yahoo, Twitter, and Facebook, you'll realize that all these domain names are short.
Long domain names, more than three words phrases, tend to be less memorable.
Stay away from a domain name with too many characters unless the name belongs to an established brick-and-mortar business and you want to use it for search engine optimization.
Even if your main objective is to find a name that contains your keywords, coming up with long phrases is less likely to work well for a blog.
If you're having problems purchasing a domain name that is short since most of the names you're trying to register are already taken, you should consider using domain name research tools.
There are plenty of domain name generator tools that are easy to use and effective. They'll help you find the perfect short domain names available for registration.
Don't Register a Trademark Name
Steer clear of names that belong to or are closely related to trademarks belonging to companies.
The best way to find out if a name is a registered trademark is through the United States Patent and Trademark Office. It's easy; go to their website and search for the name you want to register.
Another way to find out if a name is trademarked is to use a free service called Trademarkia. You enter the name into the search box and hit search to see if it's a trademark name.
We can't afford to get caught infringing on another company's trademark.
Chances are, it will be only a matter of time, may a few weeks, months, or years before you get hit with litigation for violating another company's registered trademark and inevitably be forced to shut it down.
Or the worst may happen, the company may decide to sue for monetary compensation, and the court will order you to compensate the company for infringing on another company entity's rights.
Before registering a name to be the domain name for your blog, ensure that it is not a registered trademark belonging to another company.
No one wants to work hard, only to lose it all in vain.
Choose SEO Keyword Rich Domain Name

Registering a keyword-rich domain name can benefit a website because it can help you rank higher on search engines and bring in more traffic to your site.
A good domain name can help you rank higher on search engines and attract more traffic to your website. Dreadlocks.com and Makealivingwriting.com are examples of good suggestive domain names.
The second domain has 18 characters, and personally, for marketing purposes, I try not to limit and stay between the range of 6 – 14 character long domain.
Whenever possible, a keyword-rich domain could be just what you should be looking for in a name. But, unfortunately, such domain names are hard to find, but not impossible!
Sometimes, all one needs to do is buy the domain from the owner, and you may have just guessed it; most of the time, they are not cheap!
When most online readers search for information through search engines, they scan the results to spot a word or phrase that grabs their attention and then click to read.
The search query also displays the URL of the domain name alongside the titles and descriptions. If it's catchy, suggestive, and SEO-friendly, chances are more people will click to continue.
Use Other Available Domain Names Extensions

Well, the truth is that .com will always be the first choice for businesses because it's so recognizable. So it's great when the .com domain name is available.
I also understand that sometimes, for most people, when you want to build a website, the .com extension is not always available for domain registration.
What do you do if you can't get a .com?
There are many other domain extensions that you can use, such as .net, .org, and more! In addition, there are a few reasons why you might want to opt for another extension.
Registering your business name under a different extension like .co or .io can help you protect your brand and avoid competition, which is good for business because it's easier to rank in search results.
Another reason is that you're doing this to avoid competition from other marketers looking to capitalize on the traffic your website is generating.
For instance, someone may realize that your blog using a dot com name is doing well. Therefore they register the exact name of your domain using the other available domain extensions of your name or its misspellings.
It's a technique unscrupulous marketers use to hijack and redirect traffic to other websites. Of course, people don't have to register all the available extensions, but if one can afford it, and it's a good business decision, why not do it?

A short name doesn't necessarily mean it's a catchy name.
If the domain includes numbers and hyphens, it's harder for people to remember.
For instance, if I choose a name like xi-1-quay.com, it's a seven-character long domain name minus the two hyphens, which most will agree is a short name.
Lets' face it, very few people will remember that let alone find it easy to say and spell.
Choosing a catchy name will make your blog name easy to remember and unforgettable for online readers who visit it for the first time.
Avoid Using More Than One Hyphen

Is it bad to use a hyphen in a domain name?
In general, some people argue that hyphenated domain names look unprofessional and are harder to remember. Other people claim that they are more memorable because they are unique because the hyphen makes them stand out from the crowd.
Using a hyphen in a domain name creates a unique name that can be easier to remember, type in, and helps a website to stand out from the competition.
However, a hyphen can also confuse people if someone accidentally types it in the wrong place or leaves it out altogether.
When typing a web address, it is easy to forget to include the hyphen, especially if the domain name has more than one hyphen.
That is why we should only use at most one hyphen, and that is if we must include it while registering a domain name for our blog.
For instance, the domain xi-1-quay.com, from the example we used above, includes two hyphens, which will make it difficult for most people to remember it because it has more than one hyphen.
If all Else – Don't Sweat!

I remember how difficult it was to register my first domain name.
It took a long time, months to be exact, before finally settling on a name, and I had no idea what I was doing! I was trying to learn and implement it on the go.
Come to think of it now, believe it or not, once I bought the domain, I didn't know what I would do with it, what niche, product, or service to offer.
Wait a minute! I didn't even know what a profitable niche market was!
Two years down the line, I finally figured out what type of brand I wanted to build, and then, unfortunately, I realized I had the wrong domain name.
I decided to change the name.
It is always good to make the right decision the first time in life. But, that is not how life works for most people. We make mistakes.
Sometimes the most valuable thing to do is to decide to move forward rather than procrastinate and be afraid to do anything for fear of making a mistake.
When it comes to choosing a domain, luckily, because of technology, tools like domain name generators can help one to check domain availability, find the desired domain name, make a decision, and move on to the next step in their journey.
What Are The Best Domain Name Extensions?

Once you choose a preferred name for your domain, it's mandatory to choose a domain name extension.
Regardless of what you do online, your domain name can be the backbone of your digital presence, and the domain name extension helps tell people what you're all about at a glance.
So, let talk about domain name extensions.
We'll start with the most common domain names extensions, then go into a couple of the more specialized ones. Finally, we'll look at the ones based on geography, and we'll also provide some information and history where necessary.
Well, let's look at what they mean.
Those few-letter symbols offer information about who you are, where you are, and what you do, and they can provide that same kind of information to anyone or anything else you access online.
It's important to remember that while countless individuals or organizations may use the same domain name extension, every specific domain name registered using the extension is unique and cannot be duplicated.
1.) .com
This is the domain name extension that most people are familiar with, and it's also known as a top-level domain (TLD) because it provides the most basic information about the nature of a site.
The .com started as the most common domain name extension used by for-profit businesses, but its use has gone far beyond the business world.
If you're looking for visibility, you need a .com extension.
Similarly, suppose you run into the .com extension on a given site.
In that case, chances are the person or businesses who owns the domain name is looking for some level of general visibility as well, or they're not trying to differentiate themselves by using a specialized or geographic extension.
2.) .Net
A little bit of history is necessary to understand the .Net extension. Internet Service Providers (ISPs) and network services were the early adopters.
Still, it, too, has expanded over time to become the second most popular domain name extension after .com.
When you see the .Net name online now, chances are you're looking at a tech, web, or network company. That's the most common usage for .Net, but it's not the only one by any stretch of the imagination.
Some people and businesses use .Net to differentiate themselves from the .Com crowd, so it's essential to be aware of that.
3.) .Org
Like .Net, .Org has some history to it. It was created exclusively for non-profit organizations, but its use has since greatly expanded.
Non-profits still use it, but you'll see political parties and business organizations also use the .org domain extension. Usually, the goal in using .Net is to establish trust and as a source of reliable information.
4.) .Co

The history of .Co is a little different because it started first as the country code domain name extension for Columbia, but it was only a matter of time before companies began using it.
It's now a standard extension for corporations and companies, and some see. Co as a shorter and trendier version of .Com
5.) .Edu
Unlike the first four extensions above, .Edu is regulated and serves a very specific purpose.
It is for use by universities and educational institutions, and you have to either operate or be part of an accredited educational institution to use this domain name extension.
Educause is the third-party organization that manages domain name registrations of the .Edu domains.
They verify the accreditation of those using the extension to maintain the credibility of this particular domain name extension.
6.) .Us
Like the first four extensions in this list, the .Us domain name extension has some history. Government institutions and all branches of the federal government still use it today.
But its use has been expanded to non-government sources, usually used to establish a US location or to imply a high level of patriotism.
The one requirement is that US citizens can only use it, so it's considered essential for businesses located in the US whose owners are American residents or citizens.
7.) .Uk
Simply put, .Uk is about geography. It is for use in the United Kingdom and UK-based businesses, and there's another variation on it, Co.Uk, that represents another variation on this standard extension.
Those using it can resister both .Uk and .Co.Uk together if they wish to give themselves more flexibility in presenting themselves.
Conclusion: 10 Tips For Buying A Domain Name" For Your Blog

That concludes our blog post today about the best ten tips to help new online entrepreneurs and, more so, my fellow bloggers, to find the perfect name and buy a domain name with the right domain extension.
Some people may find it easy and quick.
While others might find it time-consuming and indecisive.
It's okay.
The reality is that for anything here on earth, we have to begin from somewhere, and we all have to learn something new. So if your goal is to start a blog, that is great.
Run your race.
I hope you find that one unique brand name you deserve. I'm cheering for you and wishing you all the success in your journey to online success.
Happy domain name registration.
Frequently Asked Questions

What Is A Domain Name?
A domain name is a string of text that identifies a website. The domain name is associated with an IP address assigned to a web server by an Internet Service Provider (ISP) and is used to route traffic to the website.
What is a domain name example
An example of a well-known domain name is:
www.google.com – one of their public IP address is 142.250.217.78
www.facebook.com – one of their public IP addresses is 157.240.3.35
www.youtube.com – one of their public IP address is 216.58.206.238
www.ebay.com – one of their public IP address is 66.211.175.229
www.gmail.com – one of their public IP address is 142.251.33.69
www.dell.com – one of their public IP address is 143.166.83.38
Who controls and manages domain names?


Domain names registrars typically handle domain name management. A domain name registrar is a company that manages the registration of domain names.
When we buy a domain from a domain registrar, they'll assign an IP address that makes it possible for people all over the world to access the website.
When a computer wants to access a website, it uses the IP address to find the website on the internet. The computer then sends a request to the webserver at that IP address, and the web server responds by sending back the requested webpage(s).
What is WHOIS?
Whois stands for "who owns this Internet resource?
WHOIS is a protocol for querying databases that contain the contact information of domain name registrars and domain name owners.
The purpose of the WHOIS protocol is to give you, the user, basic information about your domain, including which company registered it and their location. Many people use WHOIS to check domain name registration details of internet domains they want to purchase or transfer.
How Much Does A Domain Name Cost Per Year?
Generally, the price of a domain usually costs anywhere from around $10 to $20 per year, depending on the domain registrar you choose.

Sometimes, the price may be lower depending on how many domains names you want to buy at one time and for what number of years.

Aftermarket premium domains range from $500 to $100,000, or hundreds of thousands of dollars for a coveted dot-com domain.

Where can I buy a domain name?

You can buy domain names from a reliable domain registrar. Some popular domain registrars are GoDaddy, NameCheap, and 1&1.

To register a domain name, you'll need to provide some basic information about yourself and the domain you want to register.

Most domain registrars will also offer various add-on services, such as web hosting, email addresses, and SSL certificates.

Do I Need Added Privacy Protection for a Domain Name?

Domain privacy protection is extra security provided to keep personal information private in the Whois records, an online database containing domain name registration and contact information.

With domain names privacy, only authorized people will see your personal data. Generally, it cost an extra $12 every year for domain registration and renewals.
Does it matter where you buy your domain name?
As a general rule, it matters where you buy your domain name. Therefore, it's vital to purchase your domain name from a reputable domain name registrar.
When you buy a domain name, you're purchasing the right to use that domain name for a set period. And when you buy from a reputable registrar, you're getting added protection in case something goes wrong.
Here are some of the reasons why it matters where you should buy your domain name:
Some domain name registrars are more reliable than others. For example, if you buy a domain name from a registrar that goes out of business, you may lose your domain name.
Some domain name registrars offer more features than others. For example, some offer privacy protection for your contact information, while others do not.
Some domain name registrars are better than others regarding pricing options, customer service, and features.
If you decide to transfer your domain name to another company, your old registrar should release the domain name to the new company without any trouble.
But if you try to register a domain name on your own or through an unknown third-party seller, there's no guarantee that you'll be able to transfer the domain name or that the seller will let you use it.

How Do I Register A Domain Name For Free
There are three common ways to register a domain name for free, and they are:
Find a web hosting company that offers a free domain name.
Use a new top-level domain extension that offers free domains.
Search for domain name registrar that provides free domain name registrations.
Generally, free domain names are only free for a year or two. After that, you will need to pay and renew the registration at a cost.
The most common way is to register the name for free when
you set up your web hosting account
. Many web hosting companies like Bluehost and HostGator offer a free domain name when you sign up for their services.
Another way to get a domain name for free is to register a domain with a
new top-level domain extension
. Several new TLDs extensions have come into use in recent years, such as .club, .xyz, and .tech.
These domains are typically free for the first year or two.
A third way to get a domain name for free is to sign up with domain name
registrars who offer free domain name registrations
, including GoDaddy and NameCheap. However, remember that domain registration are typically only valid for one or two years.
Can I Buy A Domain Name Without Hosting?
It is possible to purchase a domain name without a web hosting plan if the goal is to reserve the name.
As long as the domain isn't taken but is available to be bought, you should be able to reserve it, for example, for two years while paying an annual fee of between $0 to $19.99.
However, if the name is not available for purchase, you are out of luck.
Unless, of course, you need it and the current owner wishes to release and transfer ownership rights to you by selling it to you at the price you both agree.
How Can I build A website After Registering A Domain Name?
Short answer is that you'll need to find a hosting service provider and connect your existing domain name to your web hosting plan and finally use a website builder or learn how to create a website using HTML, CSS, and JavaScript.


1.) Get a web hosting plan:
This will provide you with the server space and bandwidth you need to host your website. There are many different web hosting services available that offer discount domains and web hosting packages.
By researching the various options online you should be able to find a service provider capable of meeting your needs based on what you'll use the site for as well as technical preferences.
You can find many hosts online for prices as low as $5 per month, but it is worth noting that higher price doesn't necessarily mean better quality.
2.) Connect your domain:
Once you register a domain name, you'll need to connect it to your web hosting service provider. This is usually done using the nameservers provided by your web host. You can do so with any number of domain registrar such as godaddy, namecheap or others.
3.) Build your website:
Once your domain is connected, you can start building your website. You can a text editor like Notepad or TextEdit to create HTML files, then upload them to your server using FTP software.
Another alternative for someone who doesn't know how to code is to use a good website builder with a drag and drop user-friendly interface that is easy to use, fast, and builds websites that look great.