With the rise of AI tools like ChatGPT, the pressing question in people's minds taking center stage is, "What jobs will AI replace?" and what career roles are most at risk in the evolving job market in the new era of artificial intelligence?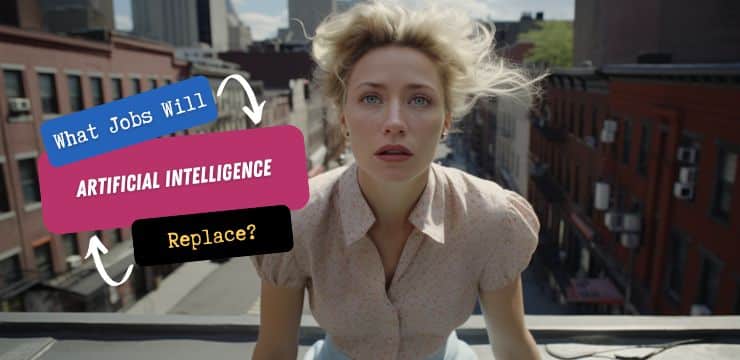 The Rise of AI in the Job Market
AI isn't just another buzzword in a world obsessed with the next big thing.
It's the seismic shift in our career path we didn't see coming.
AI isn't just tweaking the rules; it's rewriting the game.
☑ Jobs? They're on the brink of a revolution. Not just change but a metamorphosis.
Dreams of the future? They're happening now. And as AI reshapes our work, it's not about replacing us. It's about elevating what we do at work.
Much better, skillful, and at lightning speed.
☑ Remarkable? Undoubtedly. Welcome to the new AI jobs era.
AI's swift, exponential evolution naturally leads us to ponder critical and somewhat unsettling questions: "What jobs will AI replace, how will it affect our careers, and whether it will create new, exciting AI job opportunities?"
Dream or Dread for Tomorrow's Job Market?
While the promise of AI is vast, from automating mundane tasks to making data-driven decisions in split seconds, its implications for the job market are profound.
Some roles, especially those that involve repetitive tasks or data processing, are more susceptible to automation than others.
Conversely, AI also paves the way for entirely new careers and opportunities, emphasizing the importance of adaptability and lifelong learning.
We stand at this crossroads.
☑ We must be informed, prepared, and proactive.
Whether you're a student charting out your career path, a professional looking to pivot, or simply curious about the future of work, understanding the potential impact of AI on various professions is crucial.
Let's delve deeper into this topic, shedding light on the roles most likely to be affected and how we can best navigate the changing tides of the job landscape.
AI in the job market provides opportunities for the growth and evolution of professions.
Stay competitive by embracing AI technology, upskilling, and transitioning to roles that demand human skills & judgment.
Job displacement is likely due to AI, but workers can remain an asset with the right knowledge & skills.
Top 9 Jobs at Risk of AI Replacement
As AI furthers its development, some professions face a higher risk of automation and AI displacement. These are the top 9 professions most prone to AI substitution:
Factory workers
Data entry clerks
Telemarketers
Security guards
Customer service representatives
Retail salespeople
Taxi and truck drivers
Market research analysts
Accountants and bookkeepers
Factory workers are no strangers to the impacts of automation and robotics on their jobs. With increased efficiency and production capabilities in the manufacturing industry, many factory workers face the risk of losing their jobs to machines.
To adjust to this evolving environment, factory workers can delve into new avenues like robotics maintenance and programming, quality control, and logistics management, all of which may require collaboration with software developers.
Factory workers can safeguard their careers by gaining new skills and keeping abreast of the latest breakthroughs in manufacturing technology.
2.) Data Entry Clerks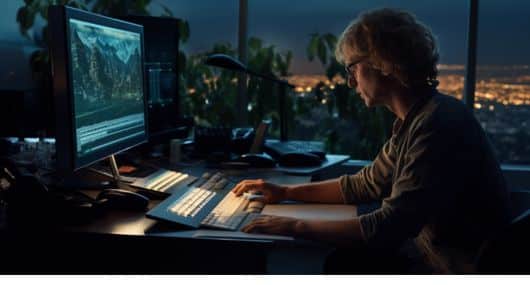 Data entry clerks also confront the possibility of AI displacement.
AI-driven tools automate repetitive data entry tasks, boosting accuracy and efficiency. By reducing human errors and speeding up the data entry process, AI directly challenges the job security of data entry clerks.
However, data entry clerks can future-proof their careers by transitioning into data science analysis or data management specialist roles.
Data entry professionals can leverage their existing skills and adapt to the ever-changing labor market by focusing on interpreting and deriving insights from complex data sets.
Telemarketing is another field where AI technologies are making significant inroads. AI-powered chatbots and virtual assistants can handle repetitive tasks and target marketing more effectively than human telemarketers.
As a result, the job market for telemarketers is becoming increasingly precarious.
Despite the advances in AI, human telemarketers possess social perceptiveness and emotional awareness that machines cannot replicate.
By honing these skills and transitioning into customer relationship management, sales strategy development, or personalized customer service roles, telemarketers can stay ahead of AI replacement and secure their place in the job market.
4.) Security Guards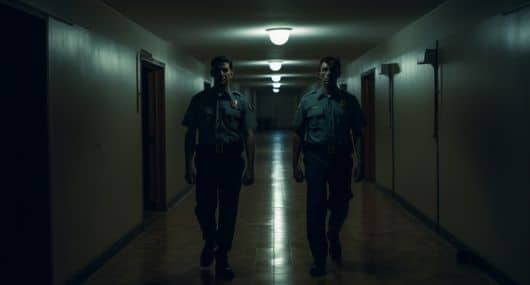 AI advancements may also impact security guards, with AI-powered surveillance systems and robotic security personnel threatening their jobs. However, human security guards possess unique skills and judgment that AI cannot yet replicate.
Security guards can explore new roles in security system installation, threat intelligence analysis, or cybersecurity to stay ahead of AI replacement.
Security guards can maintain relevance in the rapidly evolving security industry by adapting to new technologies and leveraging human skills.
5.) Customer Service Representatives
AI chatbots are swiftly evolving, posing a challenge to customer service representatives. These bots tackle basic customer questions.
They also automate mundane tasks.
However, the human touch still holds a significant advantage in providing personalized care and emotional support that AI currently lacks, especially when it comes to understanding the complexities of human beings and the human brain.
☑ Customer service reps can zero in on intricate issues.
In the foreseeable future, the role of customer service representatives may evolve to become more specialized, focusing on domains that require human empathy and emotional intelligence.
Customer service professionals can fortify their skill sets and outpace AI substitution by cultivating expertise in specific product or service areas.
6.) Accountants and Bookkeepers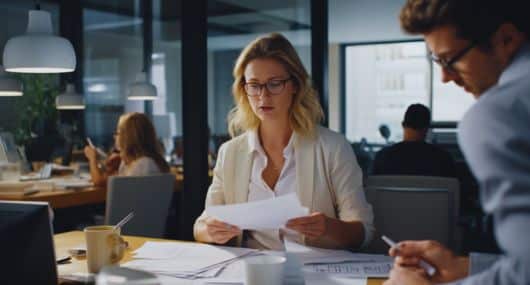 Accountants and bookkeepers face the challenge of AI-powered accounting systems that can automate data entry and analysis tasks.
With AI's ability to accurately collect, store, and analyze data, the demand for human accountants and bookkeepers may decline. Yet, accountants and bookkeepers can adjust by specializing in the management of AI-powered accounting systems.
They can also concentrate on financial analysis and strategic consulting.
Accounting and bookkeeping professionals can safeguard their positions in the fluctuating job market by welcoming AI technology and broadening their skill sets.
7.) Taxi and Truck Drivers
The advent of self-driving technology could see human drivers out of the driver's seat, out of work, and without a paycheck in the new world of autonomous vehicles.
Some experts even predict changes as radical as the redesign of urban landscapes and a significant drop in traffic-related accidents in the near future.
However, there are still opportunities for drivers to adapt and grow.
Taxi and truck drivers worried about losing their jobs in the immediate future can start to train and embrace roles in fleet management, excel in logistics coordination, or pioneer advancements in autonomous vehicle technologies.
8.) Retail Salespeople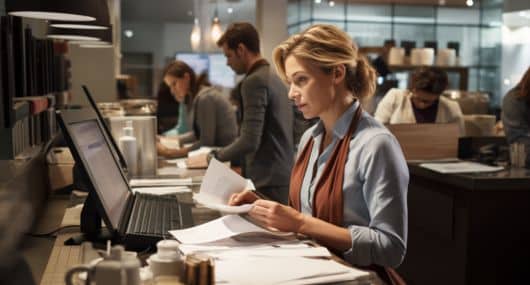 Retail salespeople are also feeling the impact of AI technologies.
Personalized recommendations and virtual assistants provided by AI systems are replacing the need for human salespeople in retail settings.
The job market for retail salespeople is becoming increasingly uncertain.
Despite AI's growing presence in retail, human salespeople still possess the emotional intelligence required to connect with customers on a personal level.
Retail salespeople, marketing managers, and public relations managers can stay relevant in the job market by honing their interpersonal skills and adopting new retail technologies.
9.) Market Research Analysts
Market research analysts are another group facing the risk of AI replacement.
AI can automate data collection and analysis tasks, potentially rendering human market research analysts obsolete. Yet, market research analysts can insulate their careers by concentrating on roles demanding human judgment and critical thinking.
They can secure their positions in the job market by honing their skills in areas where AI technology falls short, such as interpreting complex data and offering nuanced insights.
What Jobs Are Safe From AI Replacement?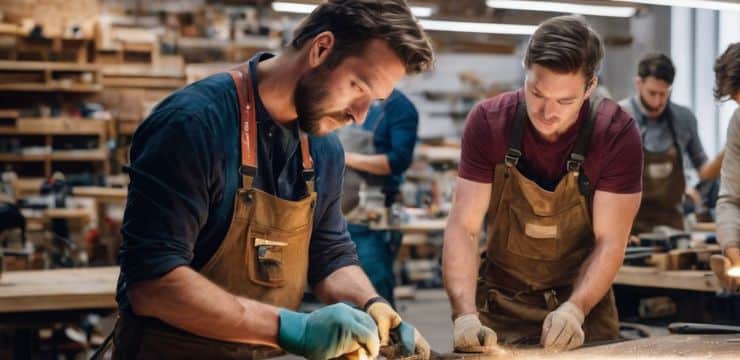 While AI is shaking things up in many job sectors, there are still a ton of jobs that need the human touch. We, the living and breathing human beings, have something special AI can't replicate!
Roles that require creativity, emotional intelligence, and complex problem-solving skills, such as CEOs, event planners, nurse practitioners, firefighters, lawyers, graphic designers, and teachers, are less likely to be replaced by AI.
The human brain's ability to think critically, manage interpersonal conflict, and empathize with others is still unmatched by AI technology.
As AI keeps marching forward, it's crucial to acknowledge that human creativity and social or emotional intelligence are still indispensable in numerous jobs.
Workers who sharpen these skills or learn new skills to get hired in new Jobs in AI will ensure their career thrives, even as AI tools reshape the professional landscape!
How To Future-Proof Your Career In The Age Of AI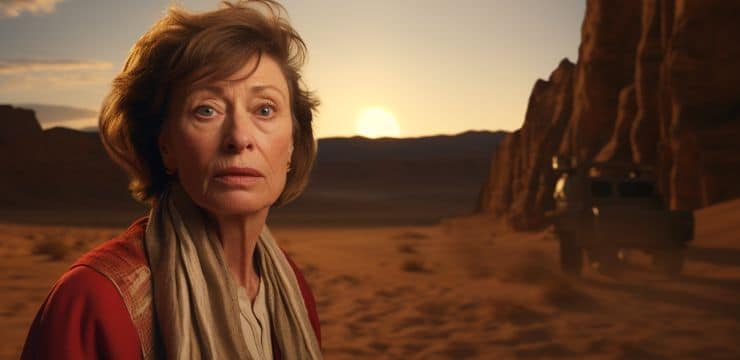 So, how can one insulate their career amidst the rise of AI?
The answer lies in adjusting to new technologies, upskilling, and focusing on roles that need human insight and judgment.
Stay updated with AI's latest advancements, embrace AI-driven tools, and invest in skill development to secure job market stability.
  To safeguard our careers against AI's rise, we can:
Continuously upskill, emphasizing creativity and critical thinking.
Build strong interpersonal skills; machines can't replicate genuine human connections.
Keep up with the latest in industry trends and artificial intelligence breakthroughs!
Engage in lifelong learning, enrolling in relevant workshops and courses.
Diversify your skill set, blending tech proficiency with essential soft skills.
Network actively, fostering meaningful relationships in your field.
Seek mentorship from professionals who have adapted to technological changes.
Embrace change and be open to new methodologies and tools in your industry.
Focus on tasks that require empathy, intuition, and emotional intelligence.
Advocate for continuous training and development opportunities at your workplace.
How Will AL Affect Jobs In The Future?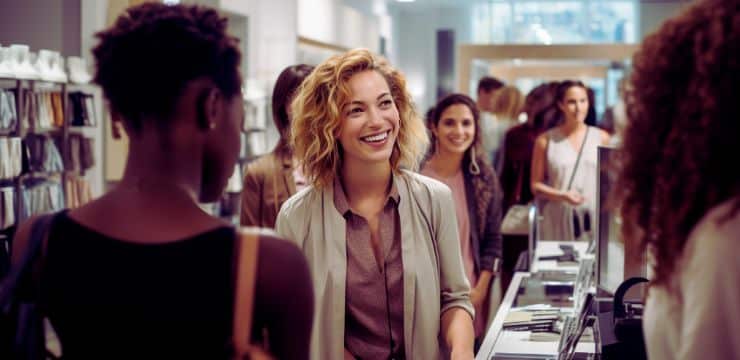 True, artificial intelligence will automate our jobs, and some roles will become obsolete while, at the same time, new AI jobs will emerge, driving global growth.
As we integrate these technologies, balancing innovation and ethical considerations will be pivotal to ensuring sustainable and inclusive growth.
Ultimately, AI's effect on job growth will be a combination of job losses in specific sectors of the economy, opening new career doors through innovation in other sectors, and boosting productivity across industries.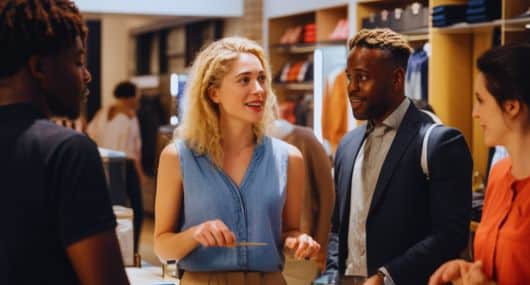 Only a Matter of Time Before AI Reshapes Our World
Soon, artificial intelligence will weave seamlessly into our daily routines.
Today's modern technology companies are already tapping into AI's potential, harnessing AI's power to bring revolutionary possibilities to the job market.
These advanced technologies offer increased efficiency and innovation across various industries, from generative AI to deep learning.
The World Economic Forum states that companies are embracing AI automation faster than anticipated and will displace 85 million jobs in the next five years.
While AI's rapid advancement might seem daunting, it's not all about job displacement. The AI revolution promises to usher in a wave of new opportunities.
For every role that automation might phase out, several others emerge.
These new jobs enriched by AI's capabilities will tap into human creativity, empathy, and strategic thinking—areas where AI complements rather than competes. The horizon is bright; we're just beginning to glimpse its potential.
In conclusion, AI's impact on the job market presents both risks and opportunities.
Related Posts You Might Like: