ChatGPT isn't just a tech buzzword; it's a game-changer for small businesses and ambitious entrepreneurs. Get ready to revolutionize your interactions with an AI chatbot to create content, run marketing campaigns, and maximize ROI!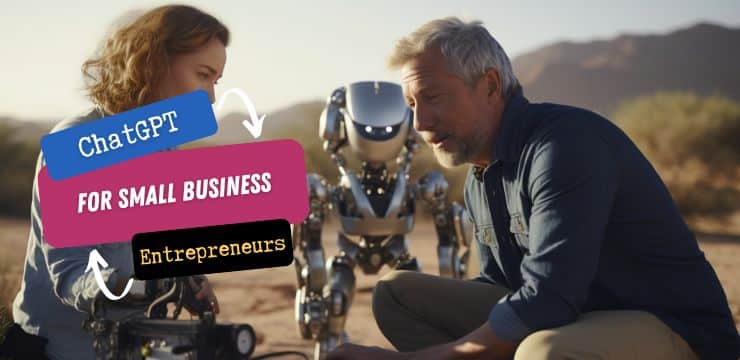 ChatGPT is a state-of-the-art text-generation chatbot developed by OpenAI, designed to produce human-like text based on the input it receives.
In a world drowning in digital tools, few truly stand out.
☑ But what if one did?
Today's quest? Perfect human-computer harmony. Yet, amidst the AI-driven clamor, one voice rises above. Meet ChatGPT. Not just another chatbot but a game-changer.
It doesn't just mimic us; it understands.
Customizable? Yes. Versatile? Unquestionably.
In a sea of ordinary, ChatGPT is the remarkable wave we didn't see coming.
☑ Dare to use ChatGPT?
Imagine having a virtual assistant who doesn't just follow commands but engages with you, understands your nuances, and offers insights like a human counterpart.
Whether you're looking for better customer engagement or a smart virtual buddy?
☑ ChatGPT's got you covered!
ChatGPT is designed to simplify our tasks, from browsing the web to crafting emails and answering queries. The potential for businesses and individuals alike is immense. Let's now examine how we can unlock its full potential!
ChatGPT is an AI chatbot powered by GPT-3.5 and GPT-4 models, providing powerful natural language processing tools & engaging conversations.
It offers practical applications for businesses to enhance user experience plus everyday uses that make life easier.
Get the most out of your ChatGPT experience with informed features, updates, and a conversational tone.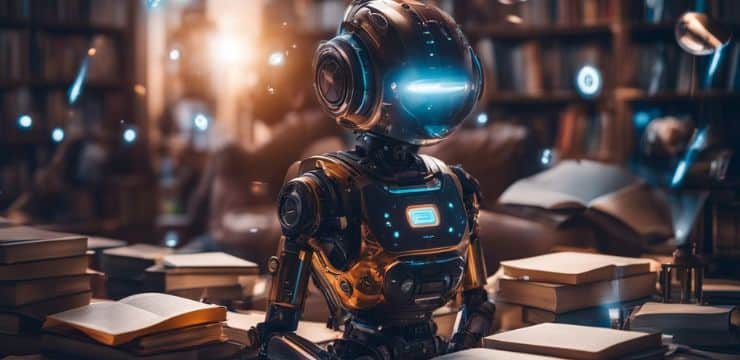 ChatGPT is a powerful AI chatbot that uses GPT-3.5 and GPT-4 models to generate human-like text and engage in conversations with users.
ChatGPT is built on a large language model, is trained on a large volume of data, and employs deep learning to generate text that emulates human conversation.
With a Bug Bounty Program in place, the ChatGPT app is armed with cutting-edge security measures to ensure safe and reliable conversations with users.
ChatGPT was unveiled by OpenAI in November 2022 and is envisioned as a versatile AI chatbot. It quickly gained popularity and became one of the most advanced AI tools available for natural language processing and conversation.
Furthering its capabilities, OpenAI released the Function Calling and API update, enabling users to create code by describing a function to use ChatGPT.
Additionally, businesses can integrate ChatGPT into their applications and services using the ChatGPT API. This allows them to leverage its advanced AI models for tasks such as code generation and more.
☑ The enterprise version of ChatGPT offers the following features:
Enterprise-grade Security and Privacy: Data and interactions are protected and compliant with industry standards.
Unlimited Higher-speed GPT-4 Access: Provides faster response times and access to the latest version of the GPT model.
Longer Context Windows: Allows for processing longer inputs, which is beneficial for detailed conversations or complex queries.
Advanced Data Analysis Capabilities: Enables users to quickly extract key insights from data sets and tables.
Customization Options: The ability to tailor the chatbot's responses and behavior to fit specific enterprise needs better.
Core Technology: GPT-3.5 and GPT-4
The GPT-3.5 and GPT-4 models, deep learning language models that generate human-like text, form the core language model of ChatGPT.
These AI language models are the core technology behind ChatGPT, offering a powerful tool for natural language processing and conversation.
Only ChatGPT Plus users can use GPT-4, which offers advanced features. GPT-3 chatbots have shown great results in customer service and other areas.
With the introduction of GPT-4, ChatGPT continues to push the boundaries of what AI can achieve in generating human-like text and engaging with users.
What are ChatGPT plugins?
Third-party extensions, known as ChatGPT plugins, augment the chatbot's abilities by facilitating access to supplementary services and tools.
These plugins offer a range of services and tools, such as natural language processing, sentiment analysis, and automated customer service.
Powered by advanced AI language models, plugins ensure accurate and efficient responses, taking your ChatGPT experience to the next level.
How To Access ChatGPT
Accessing ChatGPT is as simple as signing up for a free OpenAI account and typing your chatGPT prompts or questions in the message box.
Engaging with ChatGPT is easy and intuitive, and you can even bookmark chat.openai.com for quick access whenever you need it.
Past ChatGPT conversations are always stored in your OpenAI account.
Users can access them any time they need to.
Types of Questions to Ask ChatGPT
ChatGPT can answer a wide range of questions, from general knowledge to more specialized topics. ChatGPT might not always be accurate and doesn't know about events after 2021 without the use of its plugins.
Knowing these limits helps users get the best out of it.
☑ Some examples of questions you can ask ChatGPT:
"What's the weather like in New York today?"
"How do I make a chocolate cake?"
"What are the top movies of 2023?"
"How do I reset my iPhone?"
"Who won the Super Bowl last year?"
"Can you explain the theory of relativity in simple terms?"
"What's the difference between classical and quantum mechanics?"
"What are the economic implications of a universal basic income?"
"What are the main causes and effects of climate change?"
"How do neural networks function in artificial intelligence?"
Practical Applications of ChatGPT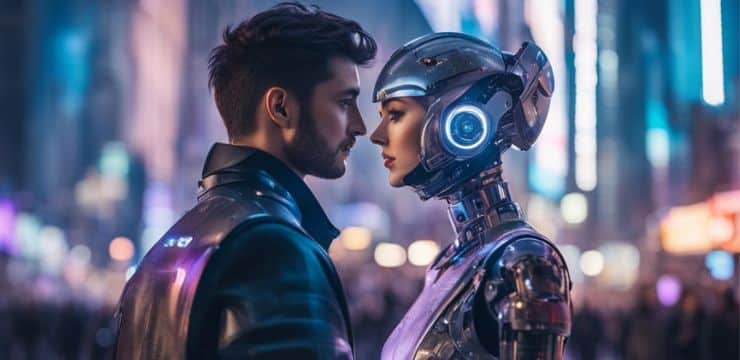 Imagine a world where your devices understand you!
Not just literally but contextually.
Where your virtual assistant doesn't just respond but engages in meaningful conversation. With ChatGPT, such imaginations are increasingly becoming a reality.
ChatGPT has numerous practical applications in everyday life, including drafting emails, language learning, and summarizing text.
For small business owners and visionary entrepreneurs,
☑ ChatGPT offers a plethora of practical applications.
This AI powerhouse is more than just a chatbot, from brainstorming creative ideas and assisting with data analysis to offering CSS and coding advice.
Employing ChatGPT for customer support, content creation, and data analysis can boost customer service and engagement for small businesses, thus providing substantial benefits.
Everyday Uses
Learning New Skills: Whether it's a new hobby or a quick DIY fix at home, ChatGPT provides guidance and answers to queries.
Writing Aid: From helping with school assignments to drafting emails, ChatGPT acts as a virtual editor, suggesting improvements and corrections.
Conversations: For those moments when you just want to chat or seek a quick opinion, ChatGPT offers a conversational outlet.
Recipe Exploration: Whether you're looking for a new dish or trying to figure out what to cook with the ingredients at hand, ChatGPT provides culinary suggestions.
Movie/TV Show Recommendations: For those indecisive movie nights or when looking for a new binge-worthy series, ChatGPT can suggest based on your preferences.
Will ChatGPT replace Google Search?
While it's unlikely that ChatGPT will replace Google Search completely, it could provide a more unified experience for users when integrated into search engines like Google and Bing, especially for those with a Google or Microsoft account.
As AI technology continues to evolve, the integration of ChatGPT, an AI tool, with search engines, could lead to more personalized and accurate search results.
ChatGPT Business Benefits
ChatGPT's capabilities can greatly benefit businesses to stay competitive and meet the demands of today's fast-paced digital landscape by providing improved customer service, increased efficiency, and cost savings.
ChatGPT can help business operations, streamline daily chores, and achieve unparalleled efficiency. Common business benefits include:
Customer Support:

Provides 24/7 assistance, answering customer queries promptly and reducing wait times.

Content Creation:

Assists in generating creative content, from blog posts to marketing copy, enhancing brand voice.

Code Assistance:

Helps developers with code generation and troubleshooting, improving efficiency.

Training & Onboarding:

Offers interactive training sessions for new employees, ensuring consistent knowledge transfer.

Market Research:

Gathers insights and feedback from customers, aiding in product development and refinement.
ChatGPT Limitations and Accuracy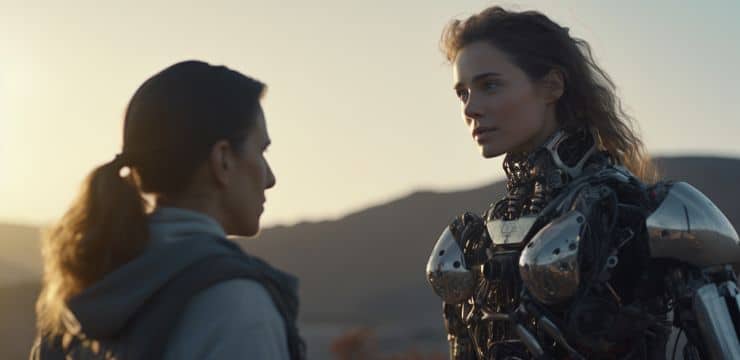 Despite its impressive capabilities, ChatGPT has limitations in terms of accuracy and knowledge particularly for time-sensitive content or content dating after 2021.
Users should be cognizant of these limitations when interacting with the chatbot.
In addition, ChatGPT has a character limit of around 500 words or 4,000 characters, which may affect the depth and breadth of its responses.
ChatGPT isn't the most reliable source for homework or academic research because it can make up sources and citations and potentially lead to plagiarism issues, still, it remains a powerful and versatile tool for a wide range of applications.
We must play safe and make it our duty to validate any information it outputs.
Ethical considerations surrounding ChatGPT include potential bias, privacy concerns, and the possibility of cheating in education and work.
Bias may arise when an AI model is trained with training data that contains inherent biases, leading to biased decisions being made by the AI system.
Privacy worries stem from the potential exposure of confidential data and the creation of user profiles by gathering data from prompts and connecting it with personal information.
Can ChatGPT be detected?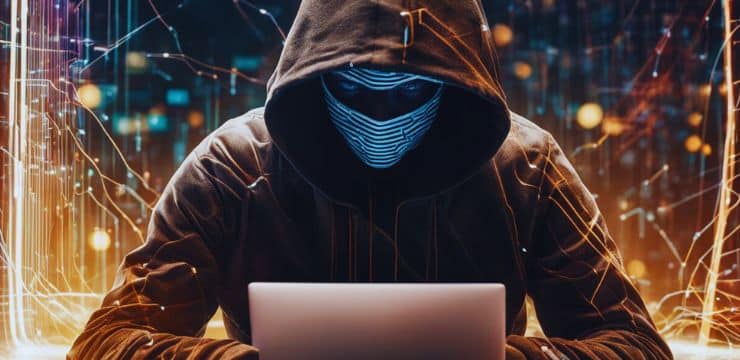 ChatGPT detectors, which identify AI-generated text, are available to uphold transparency and authenticity in content.
These detectors use natural language processing and machine learning algorithms to detect unique features of AI-generated text, such as repetition, lack of context, and unnatural phrasing.
While not foolproof, ChatGPT detectors play an important role in guarding against malicious AI-generated text and ensuring content integrity.
ChatGPT Pricing and Plans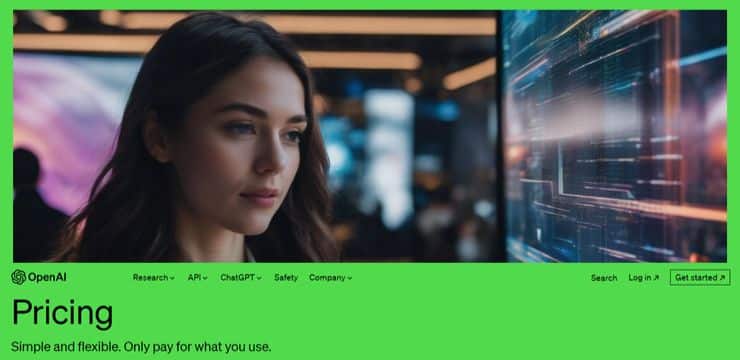 Is ChatGPT free to use?
The ChatGPT website offers free and paid plans to cater to diverse user requirements. The free plan allows access to ChatGPT's core features.
ChatGPT Plus, available for $20 per month, offers faster speeds, unlimited availability, and priority access to new features like plugins and GPT-4. Users can link their Microsoft account to unlock advanced NLP features.
For those who desire enhanced capabilities and additional benefits, upgrading to ChatGPT Plus for a monthly fee of $20 is a worthwhile investment.
Alternatives to ChatGPT
  The Common alternatives to ChatGPT include:
Google Bard
Microsoft Bing
Jasper.ai
GitHub Copilo
Claude
OpenAI Playground
Perplexity AI
ChatSonic
Alternatives to ChatGPT are other chatbot platforms or natural language processing tools that offer similar functionalities but may differ in design, capabilities, or origin.
These alternatives provide options for users seeking different features or integrations other than what ChatGPT offers.
Each of these alternatives utilizes different AI language models and offers unique features, allowing people to find the AI chatbot that best suits their needs.
Tips for Optimizing Your ChatGPT Experience
☑ Here are some tips for optimizing your ChatGPT experience.
Set Clear Expectations: Specify your questions or prompts to get the most accurate responses.
Use Concise Language: Avoid ambiguity and unnecessary jargon. ChatGPT works best with clear and straightforward language.
Avoid Slang and Abbreviations: These can sometimes lead to misinterpretations.
Master the Art of Prompting: Address the key questions: Who? What? How? to guide the AI in the right direction.
Utilize Plugins: Enhance the functionality of ChatGPT by integrating with various plugins.
Stay Updated: Regularly check for updates or new features to get the best out of the tool.
Feedback Loop: Provide feedback on incorrect or unsatisfactory responses to improve future interactions.
Experiment with Different Prompts: Sometimes, rephrasing a question can yield better results.
Limit the Scope: If you have a complex query, break it down into simple questions for more accurate answers.
Stay Informed: Regularly read up on best practices and user experiences shared by the community.
The Future of ChatGPT and its Impact on Businesses
OpenAI's ChatGPT human-like conversational abilities and a deep understanding of context make it an invaluable tool for personal and professional endeavors.
Whether we're seeking to create content or find precise answers to complex queries, ChatGPT is a powerful and versatile AI chatbot revolutionizing how we interact with everyday activities.
And with OpenAI continuously working on improvements, the future of ChatGPT promises even more advanced capabilities.
In conclusion, with its wide range of practical applications, potential integration with search engines, and affordable pricing plans, ChatGPT is set to become an indispensable tool in our increasingly digital world.
Related Posts You Might Like: