YouTube is fast becoming the best place to find success as an entrepreneur.
So, we've been snooping to find out how to make money on YouTube like the highest-paid YouTubers. We'd love to share five income strategies they use.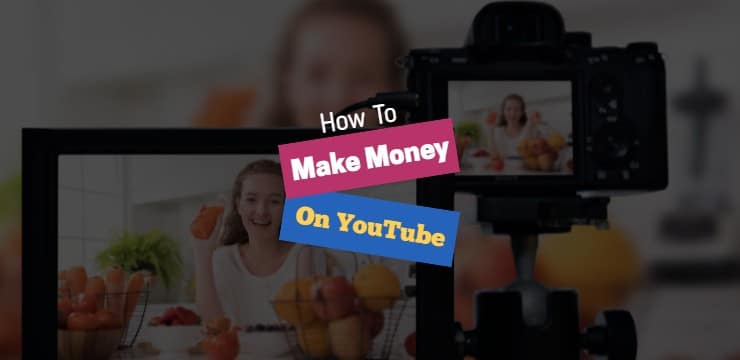 Is It Worth Starting A YouTube Channel In 2022?
Starting a successful YouTube channel is not easy. It takes a lot of dedication, hard work, and some luck. And even then, it's not guaranteed to be a success.
That said…if you have the time and!
☑ You are eager to tap into your creative side.
And be willing to put in an effort that goes into it consistently and patiently, one video at a time; then, sooner or later, you might be able to make money on YouTube.
So if you're passionate about creating quality videos that will engage an audience, then come with me; read on; the content here might be of interest to you.
How much money do YouTubers make per year?
The average YouTuber makes around $5,000 per month or 60K annually. Whereas many YouTube channels do not make much, the top-earning YouTube stars rake in millions of U.S dollars per year.
The amount earned depends on the cost per thousand views (CPM) rate for ads placed by advertisers, the channel's industry (niche market), and the hours of watch time, i.e., engagement.
Therefore, the amount YouTubers make can vary significantly between channels and within the videos in the same YouTube channel.
But, My oh my!
Who is the highest paid YouTuber in the world?
The most successful YouTube influences, content creators, and your everyday vlogger make more money than most could ever imagine.
How much do you think the highest-earning YouTubers make per year?
▣ Well, their earnings may astound you!
According to Statista, a leading market and consumer data company, the highest-paid YouTuber was Mr. Beast, and he made a whopping $54 million in 2021.
Last year, the top ten wealthiest YouTuber stars' estimated earnings was a combined $304.5 million, as shown in the table below:
Who are the richest YouTubers in the world?
| | | | |
| --- | --- | --- | --- |
| | Highest Paid Youtuber | Earning in Millions | Number of Video Views as of March 17, 2022 |
| 1 | Mr. Beast [Jimmy Donaldson] | $54 | 15,022,462,495 |
| 2 | Jake Paul | $45 | 7,176,630,815 |
| 3 | Markiplier [Mark Fischbach] | $38 | 17,845,473,378 |
| 4 | Rhett & Link | $30 | 937,521,136 |
| 5 | Unspeakable | $28.5 | 6,429,427,363 |
| 6 | Nastya [Anastasia Radzinskaya] | $28 | 72,406,210,948 |
| 7 | Ryan Kaji | $27 | 10,813,419,748 |
| 8 | Dude Perfect | $ 20 | 14,104,246,796 |
| 9 | Logan Paul | $18 | 5,833,527,085 |
| 10 | Preston Arsement | $16 | 6,268,427,039 |
While earning millions of dollars in gross revenue from a YouTube channel isn't for everyone, these figures are inspiring.
▣ Besides, contrary to popular belief…
Making decent money on YouTube is not exclusive to celebrities, musicians, comedians, influencers, entrepreneurs, or similar.
Everyone has an equal opportunity to make a living off YouTube if they find a niche they're passionate about, have many avenues for monetization, and resonate well with their audience.
But be forewarned, as lucrative as YouTube might sound.
With YouTubers uploading 500 hours of video every minute, you know the competition is pretty stiff. Therefore it would be disingenuous for us to raise your hopes too high, especially if you're starting your YouTube channel.
✔ Success essentially lies in your skills, energetic drive, and strategic approach.
That's a post for another day. But, today, let us focus only on the following top-earning strategies for making money on YouTube, shall we?
How to make money on YouTube – Table of Content
Be Part Of The YouTube Partner Program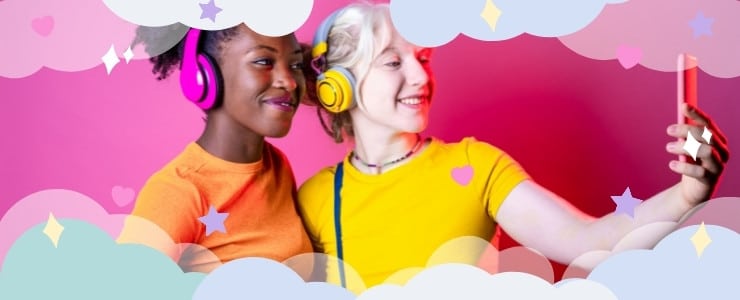 Serving Ads is hands down the most popular way to earn from your YouTube channel. It is not the most lucrative revenue stream, though.
Ad revenue falls under the YouTube Partner Program (YPP).
At one time, YouTubers with newly created channels could access the monetization features to earn ad revenue through the YPP. However, the rules changed, and only a YouTube channel that meets the above requirements can be allowed.
🔹Why did YouTube resort to this?
Well, channels that reach the set threshold have enough content that helps YouTube determine whether they comply with acceptable policies and guidelines.
How do you join the YouTube partner program?
For a YouTube channel to be part of the YouTube Partner Program, these are the main requirements they need to meet:
You must verify to be 18 years old or older.
Link account to a parent or guardian if under 18 yrs.
Your channel must have 1,000 or more subscribers.
The watch hours of video accumulated over the past 12 months must be at least 4,000.
Link the YouTube channel with your AdSense account.
Ensure you come from a YPP-eligible country or region.
Suppose you meet all the requirements and qualify and get accepted into the YouTube Partner Program, and because this article is about making money, your next concern should be.
How many views do you need to make money on YouTube?
Channels on YouTube need at least 4,000 hours of watch time and 1,000 subscribers to start making money on YouTube.
☑ It is the minimal requirement to get monetized.
However, the number of views you need varies greatly depending on your videos' quality, audience engagement, and advertising revenues.
So while there's no set number of views you need to earn money on YouTube, there are several online YouTube calculators anyone can use to estimate the potential earnings of a YouTube Channel.
The table below estimates the number of views needed for qualified channels to make x amount of dollars:
| | | | |
| --- | --- | --- | --- |
| Daily Average Views Needed: | $1.00 CPM | $4.00 CPM | $7.00 CPM |
| To make $100 on YouTube Per Month | 3,350 | 840 | 480 |
| To make $1,000 on YouTube Per Month | 33,500 | 8,450 | 4,765 |
| To make $10,000 on YouTube Per Month | 333,000 | 83,500 | 48,000 |
| To make $100K on YouTube Per Year | 278,000 | 69,500 | 40,000 |
| To make $1 million on YouTube Per Year | 2,775,000 | 696,000 | 398,000 |
How many views do you need to make $1000 on YouTube?
To make $1000 per month on YouTube, based on the figures from the table above, for a $1 CPM, you need to generate around 33,500 daily views.
The higher the CPM and the better the retention rate, the fewer views you'll need to make the same amount of money. For example, you'll only need 480 daily views to earn one thousand dollars. Learn more about CPM vs. RPM.
☒ YouTube views don't necessarily translate to revenue from YouTube ads.
YouTube Ads are profitable if your audience clicks the video ads or watches them for 10, 15, 30 seconds, or their entirety. So it is possible for a video with hundreds of views to generate more revenue than one with thousands more YouTube views.
The key is to produce more engaging videos that keep people glued to their screen and wanting more, and hopefully, constantly strive to improve the retention rate so that fewer people will skip the ad.
How much money does a YouTuber with 100k subscribers make?
Generally speaking, a YouTuber with a decent number of subscribers, say, 100,000+, could potentially make estimated gross earnings of $60,329 per year or $5,027 per month, as shown in the table below.
But again, it all depends on factors like the ones mentioned above.
Alternatively, they could also use sponsorships, product placement, and other forms of monetization to increase their income streams and possibly make thousands of dollars more per year in gross revenue.
The following table estimates the number of subscribers needed by a vlogger to make x amount of dollars per year:
| | | |
| --- | --- | --- |
| Estimated Gross Earnings | | |
| | Per Month | Per Year |
| How much does a YouTuber with 5000 subscribers make | $465 | $5,580 |
| How much does a YouTuber with 10k subscribers make | $501 | $6,013 |
| How much does a YouTuber with 50k subscribers make | $23,054 | $276,646 |
| How much does a YouTuber with 100k subscribers make | $5,027 | $60,329 |
| How much does a YouTuber with 500k subscribers make | $10,902 | $130,822 |
| How much does a YouTuber with 1 million subscribers make | $37,332 | $447,989 |
What are the benefits of the YouTube Partner Program?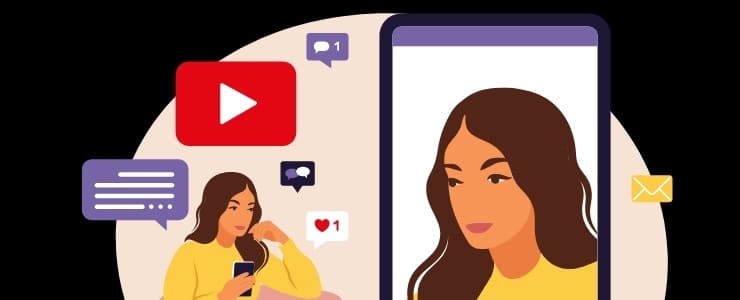 Keep in mind the YouTube Partner Program isn't limited to Ad revenue. It also offers many benefits to eligible YouTube creators, including access to exclusive tools and features.
Some of the other monetization opportunities include:
☑ Channel Memberships
Channel memberships offer some form of gated content.
They are an excellent option when your audience likes you as a content creator and wants to support your work.
You make money on YouTube if your die-hard subscribers or fans pay a monthly fee to access your exclusive content or perks.
The fanbase treats the subscription fees as donations to the content creator. Membership offerings can be custom emojis, badges, exclusive community posts, live stream access, etc.
YouTube channel memberships usually come with a multi-tiered system. The higher the tier, the more comprehensive benefits subscribers get.
Please note that YouTube allows channel owners to set the tiers fees between $1 and 49.99.
☑ YouTube Premium
Many viewers admit it's annoying to see ads popping up on their videos. As a result, some loyal fans are willing to pay for YouTube premium membership to support your work if they don't encounter any ads.
Previously known as YouTube Red, YouTube Premium allows vloggers to provide subscribers with ad-free access to their videos or other exclusive content.
Besides getting a share of the subscription fees from YouTube Premium members, vloggers also earn from videos watched by non-premium subscribers.
Therefore, it is best to treat YouTube Premium as your secondary revenue stream. See more ways to make money online.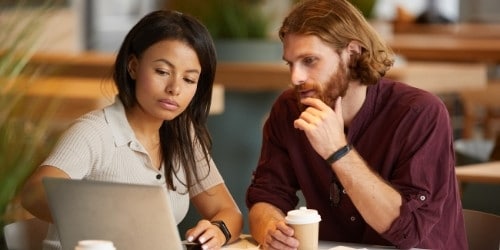 ☑ Merchandise Shelf
Unlike other YouTube Partner Programs' options for making money on YouTube, unlocking the merchandise shelf feature requires having at least 10,000 subscribers.
You can showcase up to 12 branded products on some of your video pages with this feature.
One of the highest-paid YouTubers, Jeffree Star, makes at least 10 million selling lipsticks, highlighters, and eye shadow palettes.
☑ YouTube Super Chat and Super Stickers
Some of your "Super Fans" would love to see their messages pinned to the top of the chat feed or highlighted in live chat streams. And they wouldn't mind paying for that to stand out.
Super Chat payments range from $1 to $500, but YouTube will keep 30% of the donations from your Super Fans.
How to enable the monetization features in the YouTube Partner Program
Sign in to your YouTube channel.
Navigate to the top right corner of the page and click your username or profile picture.
Click "YouTube Studio."
Find the menu on the left side and select the "Monetization" option.
Carefully read through the YPP terms and click "Accept" when done.
Connect your AdSense account with your YouTube channel.
Choose your monetizing options.
Wait for approval.
What if someone gets rejected?
✔ In that case, people can re-apply after 30 days.
Is being a YouTuber worth it?
Almost every YouTuber has that underlying fear that they'll wake up one day and find their channels demonetized. And that means losing out on ad revenue.
It also means that their hard work wouldn't get its deserved reward.
Previously, neither did YouTube give YouTubers a warning when their content violated specific guidelines nor notify them when they demonetized channels.
You may think you are posting advertiser-friendly content, but YouTube may think otherwise. Remember that YouTube rules are subject to change.
What will be the worst thing to happen if you don't keep up with the updates?
Then, it's possible to get cut off when you least expect.
Even though you can contest when your content gets removed from the ad revenue scheme, there's no guarantee that YouTube will reinstate back your channel status.
Another thing worth mentioning is that YouTube gets the bulk of its revenue through advertisements. The platform takes 45% of the ad revenue.
☑ By any means, no one is saying that YouTube ad revenue is not worth it.
The key is looking for other options beyond running ads.
Diversify your revenue streams to make the most of your creative work.
Promote And Sell Your Own Merchandise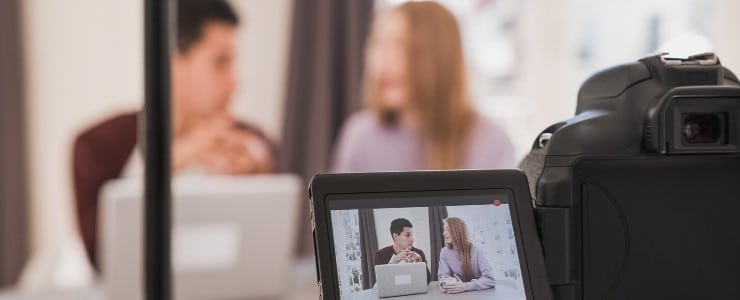 Let's make one thing clear, selling merchandise this way is different from using the merchandise shelf featured in the YouTube Partner Program.
✔ The most apparent difference is that you keep 100% of profits from each sale.
We assume you have designed, created, and produced products that your target audience would likely be interested in buying. If that's not the case, you can source products from manufacturers, suppliers, or wholesalers.
Another option involves partnering with an existing merchandising network like Don't Forget to be Awesome (DFTBA).
☒ The problem with such networks is that you'll face fierce competition from other YouTubers. Also, you'll find it challenging to offer discounts, integrate content, or update your product catalog.
That aside, different types of merchandise can help you make money on YouTube, such as fashion apparel, coffee mugs, beauty products, snapbacks, pet supplies, fitness-related equipment — you name it.
▣ When starting, handling the order fulfillment process might not be a problem because there will be few orders initially.
✔ As your business scales up, you may need to partner with a third-party logistics (3PL) company to help you with inventory management and shipping operations.
Steps to start selling merchandise on YouTube
Selling products on YouTube typically involves creating videos, promoting your videos, and driving traffic to your website product pages. Here's how to go about it.
☑ Start Creating videos
YouTube is all about videos. The purpose of videos is to help your audience connect and resonate with your products.
Hard selling rarely works on YouTube.
The most successful product videos are the ones that show demonstrations, sharing your expertise, giving tips, answering questions, doing tutorials, etc.
Three ideas for promoting your products in YouTube videos.
🔹Answer questions about the product
Think of it as a video version of your FAQs. Begin by first making a list of the common questions people ask about your products before and after purchasing. Then, create a video answering the questions.
If you have a business account on Facebook, Twitter, or any other social media platform, you can include the video in the replies where necessary.
🔹Publish the behind-scenes videos.
For example, if you manufacture the products, you can show your audience a walk-through process and steps for producing the product.
🔹 Interview and showcase customer stories
Featuring customers who have purchased or are using your merchandise will strengthen your brand and serve as customer testimonials.
☑ Send traffic to your product pages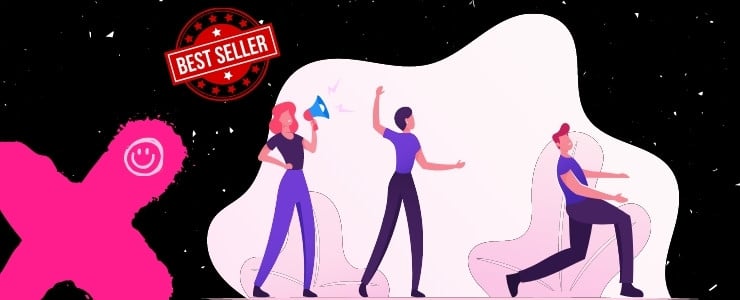 Google owns YouTube, and it provides a few tools that make it dead-simple for potential customers to buy your merch.
Content creators and entrepreneurs can strategically place direct links to landing pages or dedicated websites to handle purchases.
Let's briefly share some of the most popular ways to send traffic to a website from YouTube.
🔹I) Include the URL to your site in the video description
Video descriptions can have a maximum of 5,000 characters. Therefore, it is best to drop a link in the first three lines.
Otherwise, the viewers will need to click "Show more" to see it, and unfortunately, some wouldn't get to that.
Besides the video description, you can also feature links in the comments, but try to pin your comment on the top. What's more, make sure you use shorter links that are easier to read.
🔹II) Make use of interactive cards
It pays to utilize video cards, playlist cards, link cards, and channel cards.
These cards are featured in a video to actively show off your merch or store homepage or product pages. You could also use the interactive cards to link to another video with related content that your viewers might like.
🔹III) Add end screens
Use YouTube Analytics to determine if your audience loves your video and watches it to the end; if so, you should consider engaging them with end screens.
Typically, end screens are visible during the last 5 to 20 seconds of your YouTube video, and they give you a perfect opportunity to nudge your viewers to take action.
That could be to subscribe or visit your online store or specific product pages. In addition, you should be using them to showcase other videos or playlists on your channel.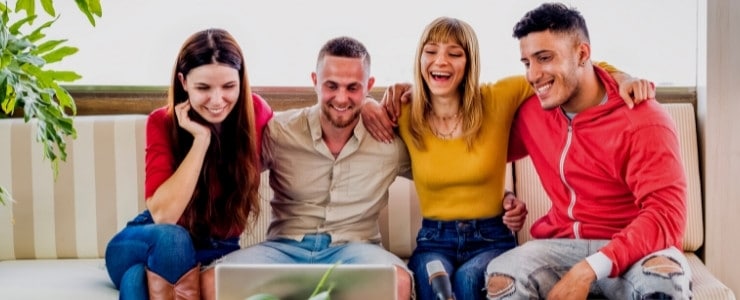 How can I promote my YouTube video for free?
There are a few different ways to promote your YouTube videos for free when you want to get as many people to notice your videos.
Because only a tiny fraction of viewers will click through and buy your merch, YouTubers have to be proactive to boost channel views exposure and increase engagement. Here are five ways to promote videos on YouTube Channel for free:
Run YouTube polls
First, you can create polls through the YouTube Community Tab.
YouTube polls are a fun and effective way to strike up a conversation and get more people engaged with your channel. For example, you can ask your viewers what type of content they would love to see featured next on your YouTube channel.
✓ Polls can be about anything, not necessarily your channel.
Ask them to reply with a custom request or increase the chances of getting feedback; give them a list of options to select.
Involve viewers in contests and giveaways
Free giveaways and contests are an excellent way of building buzz and attracting more channel subscribers. However, ensure the contests don't conflict with YouTube terms and conditions.
Engage with the community in the comments
Don't just focus on comments on your videos. Instead, regularly make an effort to look for videos from other YouTubers who produce topically related content to your channel and engage with them.
✓ Let's say you deal with beauty and cosmetic products.
In that case, find videos on that topic and reply to the comments while providing hints that there's possibly more information to learn on your channel.
Promote your YouTube channel on other platforms
There are plenty of opportunities outside of YouTube.
Any time you drop a new video, consider sharing it on Facebook, Twitter, and other social networks you have set up business profiles.
And if you come across questions on niche community forums like Reddit, and you have a video with the answers they need, share the link.
Don't forget to invest in YouTube SEO
YouTube is a search engine. As such, it will prioritize well-optimized videos. So make it easier for your target audience to find your content.
✓ Optimized videos can also show up in Google searches.
Make Money On YouTube With Affiliate Marketing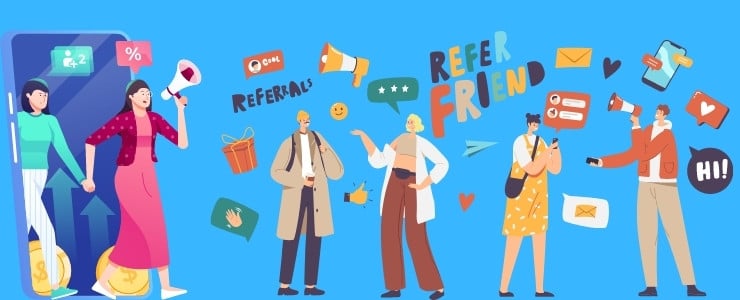 A YouTube channel can also make money by marketing products and services of other brands' merchant websites. Vloggers receive a commission if their influence is convincing enough to drive sales for products they recommend.
Can influencers do affiliate marketing without a website?
☒ You don't need to own a website to do affiliate marketing.
☑ But time and time again, affiliate marketers who start and build their websites have the edge over those who rely only on YouTube and affiliate links.
YouTubers influencers with a blog gain more control and can implement advanced marketing techniques and tactics on their blog that is impossible to do on YouTube.
How YouTube affiliate marketing works in three oversimplified steps.
You join an affiliate marketing program. You are then assigned a unique link or code and get access to other promotional material.
Share the link or code on your video descriptions or profile. Disclose to your viewers that you will earn a small commission if they complete a purchase using the link or code.
Earn anywhere between 1% to 75% commission on sales. The vendor sets the percentage rate, the minimum amount for payout, and frequency.
How do influencers get affiliate links?
There are many ways to get affiliate links as an influencer. The most common way is to apply to be an affiliate partner with a company that sells products or services that fit within your niche.
✓ Another way to get affiliate links is by joining an affiliate network.
These networks provide a platform for connecting brands with influencers, and they usually have a wide range of products and services to promote.
✓ Amazon Associates is the most popular affiliate program.
However, besides Amazon, many eCommerce businesses have affiliate marketing programs, including Shopify, Rakuten, Walmart, and eBay Partner Network.
🔹Read more on how to be successful with affiliate marketing.
✓ You can also try affiliate networks like ClickBank, ShareASale, CJ Affiliate, Awin, Impact, AffiliaXe, and GiddyUp.
Try to reach out and develop relationships with brands in your niche. For example, if you are into digital marketing, agencies like AWeber, Bluehost, QuickBooks, NordVPN, and Semrush are worth checking out.
 ▣ How to promote affiliate links on YouTube videos
Perhaps the most challenging part of being a YouTube affiliate marketer is packaging sponsored videos in a way an audience best engages with video content without repulsing and coming across as excessively salesy.
By following these four video promotion ideas below, you can give your affiliate links maximum exposure and increase your chances of making sales.
🔹I) Do product review videos
Statistics show that nearly 90% of potential customers read reviews before purchasing. So providing reviews of the products you promote is an excellent way to integrate affiliate links.
While the idea is to sell products and get commissions, avoid creating salesy videos. Try to be neutral, highlighting your promoting product's positive and negative points.
🔹II) Make tutorial videos
Some products are not straightforward to understand or use. Video tutorials allow YouTube creators to explain complex features that may be otherwise be challenging to put into easily digestible descriptive words.
🔹III) Try round-up videos
Your target customers shouldn't be those actively looking to buy products.
It is easy to trigger impulse purchases when you have a variety of videos on your channels. And it is even more effective with round-up videos, such as "monthly favorites" that feature your affiliate links.
🔹IV) Throw unboxing videos into the mix
Once upon a time, YouTube unboxing videos were viral sensational, and in high demand, but still, they are worth your attention.
For example, if you check out this video on Estella's Study to Success channel, you can see the YouTuber is unboxing iPad Pro accessories. And the video has affiliate links for viewers to purchase the products.
Become A YouTube Influencer Or Brand Sponsor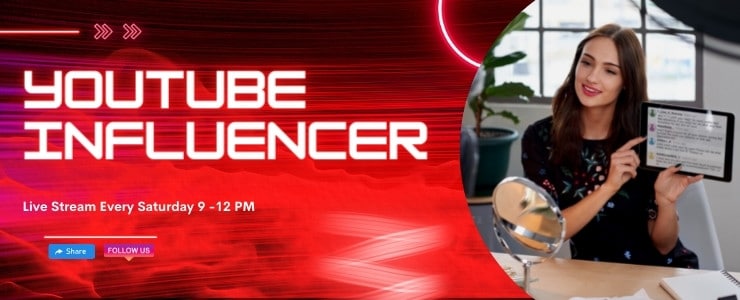 If you are a YouTuber new to the game, you'll need to put this on hold until you have established a massive following.
In addition, you also need to prove yourself as an expert in your niche market that people love to associate themselves with; once you've built a following, brands will undoubtedly come looking for your services.
✔ Yes, some companies wouldn't mind breaking their advertising budgets if you can help them share their products with your large audience.
If you can negotiate better deals, there's a massive opportunity for you to make money on YouTube with sponsored posts.
How much do YouTube Influencers make?
The amount of money a YouTube influencer makes varies based on the number of subscribers, niche, demographics, content quality, and video engagements.
Generally speaking, YouTube content creators get paid by brand anywhere from a few hundred dollars to tens of thousands of dollars per video.
▣ The amount an influencer can make also varies depending on the brand or company they're working with for the sponsored video.
Some brands are willing to pay more for top-tier influencers, while others are willing to work with lower-level influencers if their audience is more engaged.
Data from SQWAD shows that YouTube influencer marketing services cost as follow:
 ▣ YouTubers with 10,000 subscribers charge an average of $200 per video
 ▣ YouTubers with 100,000 subscribers charge an average of $2,000 per video
 ▣ YouTubers with 1,000,000 subscribers charge an average of $20,000 per video
Once you hit a million subscribers, it's easy to Charge brands up to $50,000 or more per video. That's why you see some YouTubers making millions of dollars.
Please note you can sign an agreement with a brand to get paid on a performance-driven scheme. In other words, you charge based on the number of video views. Generally, influencers charge between $50 and $100 per 1000 views.
Remember that the figures above are just a general estimate and that actual earnings vary greatly depending on what we discussed above.
Getting your first deal can be uniquely exciting, but you'll want to partner with brands you believe in or like. And while your subscribers trust your opinions and recommendations, keep in mind that they have their limits.
You must maintain transparency in all of your brand-sponsored content to sustain a healthy relationship with your audience.
☑ Also, be sure to follow Google's Ad policies to the letter.
Don't forget to notify YouTube that your video contains paid promotion. That option is found in the advanced settings tab of your video manager.
YouTube connects influencers with brands through the YouTube BrandConnect platform, formally known as the FameBit. But influencers have other great sites to join and connect with brands that are likely interested in getting things done.
 Where can you find brands looking to partner with YouTube Influencers?
The most popular influencer marketplaces include:
YouTube BrandConnect
Grin
Intellifluence
CreatorIQ
Influencity
Crowdtap
Webfluential
Influencer
You can sign up with as many influencer marketplace platforms as you wish to expose your channel to many potential brands.
Some sites will let you set up an account for free.
So take advantage of that. Although, to be honest, you'll find more prominent brands on marketplaces where you pay platform fees.
Licence Your Content To The Media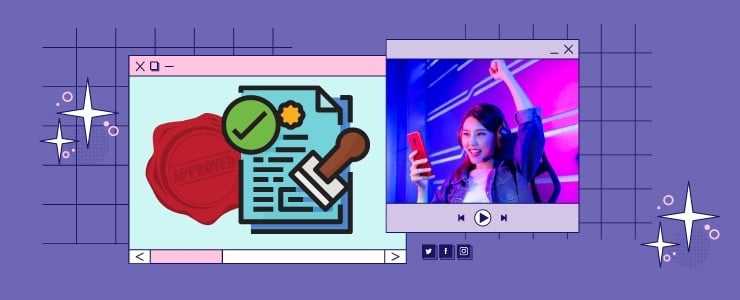 YouTube creators who master the art and skill of creating viral videos discover that there are tons of media outlets waiting to reward their efforts.
☑ When a video gets mass attention from the public, TV news outlets, online news sites, morning shows, etc., will reach out to have a copy for their audiences.
Therefore, you can make money on YouTube by selling copies of your viral videos to media companies or other creators.
 ☒ Not every video a YouTuber create will go viral.
 ☑ That said, video bloggers can reap big from the few that go viral.
If you are getting started, it is imperative to have an About page on your account. In addition, please provide contact details to make it easier for potential clients to reach out for business inquiries should they be interested in your videos.
Listing your video in marketplaces.
You don't have to wait for TV news outlets to come looking for your video content.
Take the initiative to submit your videos on marketplaces like Jukin Media. Here, you will connect with big media companies like NBC, CNN, FOX, BBC, ellen, and CBS.
When your videos live in a marketplace, it will be easier for media houses or interested parties to find and purchase them.
How to make videos for YouTube, worth licensing ⇄ Best practices
There's no surefire recipe for making a viral YouTube video, and have all the big media lining up to buy licensing rights for your video.
✔ We should strive to follow some best practices.
Below we share five best practices to help YouTubers improve chances of creating a successful that attract, engage, and grow a large follower base.
🔹I) Create rich, engaging content
Many know YouTube as a legit source of entertainment. Others come to the platform looking for solutions to their problems.
Practical, thoughtful, entertaining high-quality video content is likely to get more viewed and shared. As such, you'll want to put a lot of emphasis on your video planning and production.
🔹II) Understand your audience
Generalist YouTube channels don't perform well enough to generate a decent income. It is best to focus on a specific niche market, as brands also target a content video creator with a particular fanbase.
Even if working with brands isn't your plan, being niche specific can mean more viewers will have you in mind. They will know where to turn to for solutions or their desired type of entertainment.

🔹III) Publish videos regularly
It is easier to surpass the minimum viewing hours required to monetize a channel when vloggers upload more videos. Also, the more people come across your content, the high chances you'll stick in their minds.
However, don't sacrifice quality for numbers.
🔹IV) Optimize videos for YouTube search
Besides creating great content, it's imperative to ensure videos are SEO-friendly. YouTube is a search engine like Google.
Viewers type in keywords or search phrases to find videos they are interested in watching. You can use Google keyword planner to find suggestions on the best possible tags to include for your videos.
Other SEO factors that might affect the performance of your videos include the number of comments, video length, thumps up/down ratio, and CTR on YouTube search results.
🔹VI) Promote YouTube channel on other platforms
The more places your videos live in, the more people you are likely to get to view your video content. Leverage the power of Facebook, Twitter, Instagram, and similar social networks to drive traffic to your videos.
How To Make Money On YouTube Without Making Videos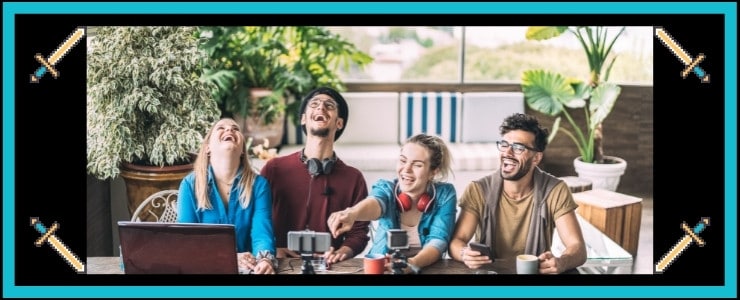 There are a few ways to make money from YouTube without creating your videos. But unfortunately, they require more skills and financial resources to make it work.
☑ One way is to be an advertiser and use Google display ads to run and manage advertising and marketing campaigns on YouTube that send traffic to offers.
That means you need to have digital marketing skills, campaign budgets, landing pages, offers, and proficiency in how online marketing works, but that warrants an entirely new post to cover this topic.

▣ Another way of making money without uploading videos you create from scratch is s by reusing other people's content. There is a library full of freely available videos that fall under the Creative Commons license – CC-BY license.
In addition, some licenses provide room to make adaptations to videos.
You can use and tailor that content as much or as little as needed, and don't forget to give credit to the original creator by linking back to the source.
You'll need video editing skills and creativity to pull this off, make it work, and turn it into a sustainable, profitable way to earn money.

There you have it, a list of the top five income strategies that the top wealthiest YouTubers use to make money on YouTube.
Now, go and start to put it to work, and may prosperity follow you each day.