Patrick Bateman's horror film "American Psycho" was met with mixed reviews from critics and moviegoers due to its graphic violence and sexual content. For that reason, here are memorable Patrick Bateman quotes from the movie.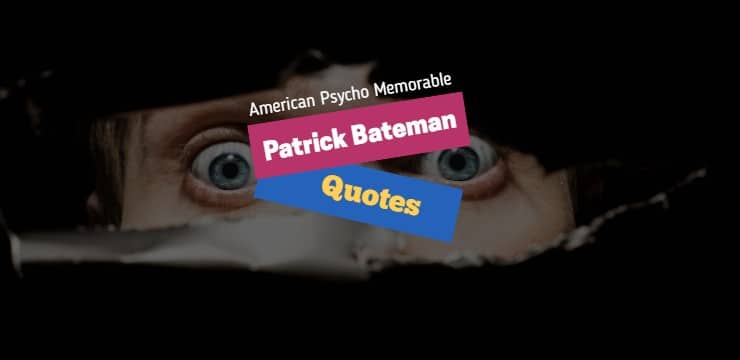 Why was American Psycho so controversial?
American Psycho is a controversial film because of its violent and gruesome content. Based on the 1991 novel by Bret Easton Ellis, the film received backlash due to its graphic depiction of torture and violence against women.
American Psycho quotes by Patrick Bateman
Maureen O'Brien wrote an article on ew.com where she summed the events leading up to the novel's publication. For instance, she writes, Roger Rosenblatt of The New York Times dubbed the book the "most loathsome offering of the season."
She continues to write.., Tammy Bruce of NOW (National Organization for Women) described the novel as "a how-to manual on the torture and dismemberment of women" and called for a nationwide boycott of the American Psycho novel.
🔹 The book was supposed to be published by Simon and Schuster in the US.
Still, they dropped it three months before the release due to protests from female employees and public backlash at the time following journalist critics from TIME, CNN, Spy magazines, and other major publishers.
Sonny Mehta of Vintage Books subsequently picked it up, and after its release, both he and Ellis started receiving death threats.
◬ Why is American Psycho popular in the 2000s and NOT in the 1980s?
American Psycho stars Christian Bale as Patrick Bateman, a successful and charming investment banker who lives a double life as a serial killer.
The storyline of the movie, set in the 1980s, is a psychological thriller and dark satirical comedy representing the greed, narcissism, and consumerism of the yuppie culture of the decade, as perfectly depicted by Bateman's character.
On the surface, Bateman is a twenty-six-year-old who has it all: good looks, money, a beautiful fiance, expensive clothes, and a reservation in all of the posh, new restaurants in New York City.
Yet, deep down, he loathes everyone in his circle and regularly imagines himself murdering people for pleasure.
His targets start with people around him, such as his coworkers and friends, but soon, Bateman unravels and targets random people, such as prostitutes and people who get in his way.
The film's ending leaves the viewer questioning whether Bateman's crimes were imaginary or not, as he does not receive the punishment he expected and desired.
How Bret Easton Ellis came up with "American Psycho" novel
Is American Psycho a true story?
American Psycho is not a true story; neither is Patrick Bateman any particular real-life individual. Instead, Patrick Bateman is a fictional character created by Bret Easton to explain how a violent murderer can live a successful life in America.
Ellis was brainstorming about writing a new novel while hanging out with young guys working on Wall Street when one night, out of the blue, thoughts of a young man who is a serial killer, a sad banker, going crazy started to form in his mind.
With those thoughts, he rewrote an earlier outline, and from Bret Easton Ellis himself, that's how American Psycho happened.
Bret Easton Ellis Quote
What is the significance of the business card scene in American Psycho?
The business card scene is the pivotal moment in the American Psycho movie where we see Patrick Bateman's fragile ego being stomped upon by the mere sight of his coworker's business card.
The scene set the stone for Bateman's moral descent, which led him to execute his spiral downfall of murder and psychological breakdown. It also showed the movie's symbolism of superficiality and greed among men in the business world.
The scene occurs in the Pierce and Pierce conference room, where Bateman and his colleagues talk about suits, accounts, and shallow, materialistic things that consume their lives.
They soon start comparing their cards, with Bateman's colleague, Paul Allen (played by Jared Leto), being praised as the best business card.
☑ Paul Allen is the person Patrick Bateman wants to be.
Because Allen's card is better than his, that triggers Bateman's insecurity and loathing for Allen's rank in the company, as the latter had the better job and title and, of course, the better business card.
As a result, Patrick Bateman could barely keep himself together.
Soon after this, Bateman begins his killing rampage, stabbing a homeless man in a dark alley and stomping the man's dog to death. He soon sets his target on Paul Allen, getting him drunk and murdering him with an axe in his apartment.
What happens to Patrick Bateman in the end?
After a violent outburst throughout the movie, things start to get peculiar when Patrick stops at an ATM to withdraw money but gets a surprising request, "Feed me a stray cat," from the automated teller machine.
As Patrick prepares to shoot the kitten and throw it into the ATM slot, without pausing for a second, he shoots a woman who confronts him and kills police officers during a chase and two more people.
The movie begins to take a turn that makes viewers wonder how many of Patrick's crimes have actually occurred up to this point.
He then calls his attorney, Harold Carnes, in a fit of hysteria and confesses to his murders while laughing and crying into Harold's answering machine.
He claims to have killed between 20 and 40 people, admits to explicitly murdering Paul Allen, and tells Harold that the body of Paul Allen is currently decomposing in a bathtub in Hell's Kitchen.
Is American Psycho all in Patrick Bateman's head?
Fans of the book and movie have put forth numerous explanations and debates in response to the film's ending and whether Patrick Bateman is a real serial killer or a businessman with unfulfilled cruel fantasies!
Was Patrick Bateman realistically recounting what he did, or was his mental state deteriorating as the story progresses, and therefore he hallucinated?
Consider, for instance, his attempted effort to clean Paul Allen's apartment but being told by the realtor the apartment he visited does not belong to Paul.
And how about Harold claims that Bateman could not have killed Paul Allen because the two of them had recently eaten dinner together in London.
Quote from Patrick Bateman
Where Can I Watch American Psycho?
There are a few different ways to watch American Psycho. You can buy, rent or stream it online from your favorite movie streaming platforms.
Is American psycho on Netflix?
American Psycho is on Netflix in some countries, but not all. The movie's availability on Netflix depends on the licensing agreements that Netflix has with the movie's distributors. Check to see if American Psycho is available in your country here.
American Psycho Patrick Bateman Quotes
What is one of the most memorable Patrick Bateman Quote from American Psycho?
"Duct tape. I need it for…taping something."
List of other Patrick Bateman's most memorable quotes from American Psycho.
I'm trying to listen to the new Robert Palmer tape, but Evelyn, my supposed fiancee, keeps buzzing in my ear.
My pain is constant and sharp, and I do not hope for a better world for anyone. In fact, I want my pain to be inflicted on others. I want no one to escape.
We'd gone to a new musical called 'Oh Africa, Brave Africa'. It was a laugh riot.
Look at that subtle off-white coloring. The tasteful thickness of it. Oh my God, it even has a watermark!
In the shower I use a water activated gel cleanser, then a honey almond body scrub, and on the face an exfoliating gel scrub.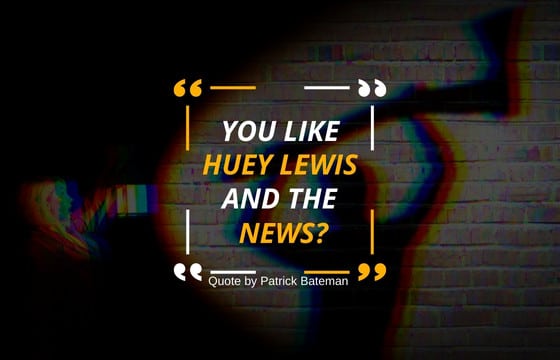 I Think My Mask Of Sanity Is About To Slip.
Did you know that Whitney Houston's debut LP, called simply Whitney Houston had 4 number one singles on it? Did you know that, Christie?
In the morning if my face is a little puffy I'll put on an ice pack while doing stomach crunches. I can do 1000 now. After I remove the ice pack I use a deep pore cleanser lotion.
There is an idea of a Patrick Bateman; some kind of abstraction. But there is no real me: only an entity, something illusory.
I have all the characteristics of a human being: blood, flesh, skin, hair; but not a single, clear, identifiable emotion, except for greed and disgust.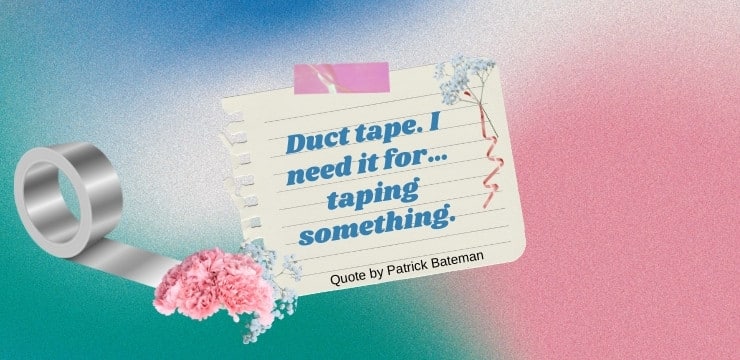 Quote by Patrick Bateman
Other Infamous American Psycho Quotes by Patrick Bateman
Well, for one thing, I think he was probably a closet homosexual who did a lot of cocaine. That whole Yale thing.
Pumpkin, you're dating the biggest d*ckweed in New York. Pumpkin, you're dating a tumbling, tumbling d*ckweed.
But even after admitting this, there is no catharsis; my punishment continues to elude me, and I gain no deeper knowledge of myself. No new knowledge can be extracted from my telling. This confession has meant nothing.
I'm f*cking serious. It's f*cking over, us, this is no joke. I don't think we should see each other anymore.
Patrick Bateman American Psycho Morning Routine
A good personality consists of a chick with a little hard body, who will satisfy all sexual demands without being too slutty about things, and who essentially will keep her dumb f*cking mouth shut.
The whole album has a clear, crisp sound, and a new sheen of consummate professionalism that really gives the songs a big boost. He's been compared to Elvis Costello, but I think Huey has a far more bitter, cynical sense of humor.
It seems logical because Marcus also works at P&P and in fact, does the same exact thing I do and he also has a penchant for Valentino suits and Oliver Peoples glasses. Marcus and I even go to the same barber, although I have a slightly better haircut.
Now, John, you've to wear clothes in proportion to your physique. There are definite dos and don'ts, a good buddy of wearing a bold striped shirt. A bold stripe shirt calls for solid colored or discreetly patterned suits and ties.
Something horrible is happening inside of me and I don't know why. My nightly bloodlust has overflown into my days. I feel lethal, on the verge of frenzy. I think my mask of sanity is about to slip.
I'm on the verge of tears by the time we arrive at Espace since I'm positive we won't have a decent table. But we do, and relief washes over me in an awesome wave.
Did you know that Ted Bundy's first dog was a collie named Lassie?
There are no more barriers to cross. All I have in common with the uncontrollable and the insane, the vicious and the evil, all the mayhem I have caused and my utter indifference toward it I have now surpassed.
American Psycho Quotes From Other Notable Cast Members
Qoute by Craig McDermott
But your friends are my friends and my friends are your friends. I don't think it would work. You have a little something. 〰️ Evelyn Williams
You have a really nice place here, Paul. How much did you pay for it? 〰️ Christie
Don't you know anything about Sri Lanka? About how the Sikhs are killing like tons of Israelis over there? 〰️ Timothy Bryce
You actually listen to Whitney Houston? You own a Whitney Houston CD? More than one? 〰️ Elizabeth
Quote by Paul Allen
Then maybe we shouldn't go out to dinner. I wouldn't want you to lose your willpower. 〰️ Jean
[voice-over] Paul Allen has mistaken me for this dickhead Marcus Halberstram. 〰️ Patrick Bateman
Huey Lewis and the News. Great stuff! I just bought it on my way here. You heard it? 〰️ Donald Kimball
Bateman killed Allen and the escort girls. That's fabulous. That's rich. 〰️ Harold Carnes
Quote from evelyn williams
137+ Best Motivational Quotes
Life can be frustrating at times. And sometimes, we need a little push and motivation from friends or read a few words of encouragement from other sources to remind ourselves of our goals and never give up on ourselves.
Is something wrong, Patrick? You're sweating. 〰️ Luis Carruthers
Patrick, stop calling me pumpkin, OK? 〰️ Courtney Rawlinson
Eggshell with Romalian type. What do you think? 〰️ David Van Patten
But wait. You ain't seen nothin' yet. Raised lettering, pale nimbus. White. 〰️ Timothy Bryce
Quote by Donald Kimball
There is a moment of sheer panic when I realize that Paul's apartment overlooks the park… and is obviously more expensive than mine. 〰️ Patrick Bateman
The only girls with good personalities who are smart or maybe funny or halfway intelligent or talented, though god knows what the f*ck that means, are ugly chicks. 〰️ Craig McDermott
Your father practically owns the company. You can do anything you like, silly. 〰️ Evelyn Williams
Face it. The Japanese will own most of this country by the end of the 90's. 〰️ Harold Carnes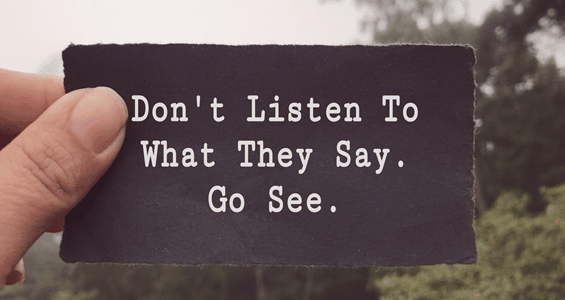 180+ Short Inspirational Quotes
Positive, uplifting, inspirational quotes provide hope and motivation when we're going through difficult times. They remind us that we can overcome any obstacle if we put our minds to it, have a plan, and keep moving forward, one step at a time, till we succeed in business or life.
Patrick Bateman Most Memorable Lines And Quotes From American Psycho
Although still controversial, American Psycho is both suspenseful and thrilling to watch, as it follows the Patrick Bateman character's descent into madness.
We hope you found the infamous Patrick Bateman quotes quite memorable to read.
Quote by Patrick Bateman
Related Posts You Might Like: