10 Sheryl Sandberg Quotes About, Leadership, Success And Diversity
What is one of the most inspiring Sheryl Sandberg quote on leadership?
"In the future, there will be no female leaders. There will just be leaders."
List of other famous quotes by Sheryl Sandberg.
We can each define ambition and progress for ourselves. The goal is to work toward a world where expectations are not set by the stereotypes that hold us back, but by our personal passion, talents, and interests.
Women have made tons of progress. But we still have a small percentage of the top jobs in any industry, in any nation in the world. I think that's partly because from a very young age, we encourage our boys to lead and we call our girls bossy.
Every day is a gift.
I tell people in their careers, 'Look for growth. Look for the teams that are growing quickly. Look for the companies that are doing well. Look for a place where you feel that you can have a lot of impacts.
I want people to help take care of each other at work. That's what I want. Do you know how many hours we spend at work? We spend more time at work than we spend at home. When people are suffering, we don't help enough.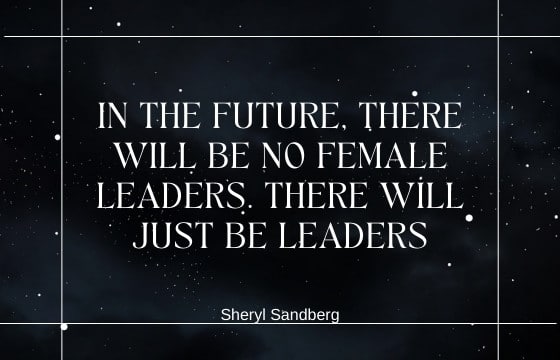 Turning feelings into words can help us process and overcome adversity.
Kids are resilient. My kids are resilient.
If you ask men why they did a good job, they'll say, 'I'm awesome. Obviously. Why are you even asking?' If you ask women why they did a good job, what they'll say is someone helped them, they got lucky, they worked really hard.
Having your house fill up with the people you love is comforting.
We've got to get women to sit at the table.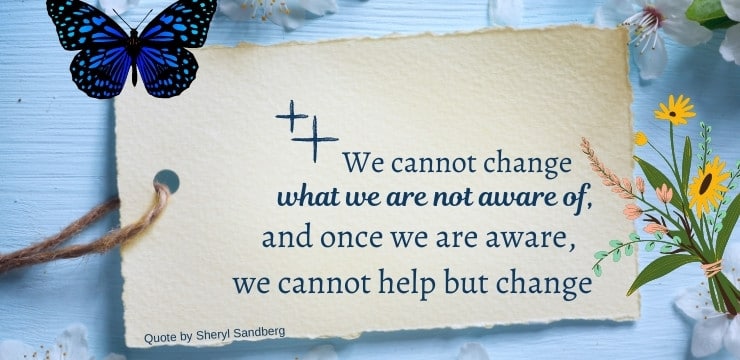 Quotes by Sheryl Sandberg
Liked Sheryl Sandberg's quotes on leadership, life, and equality? Read other quotes about leadership and equality for women by other famous leaders.
Sheryl Sandberg TED Talk – Advice For Women
Sheryl Sandberg's TED talk offers three powerful advice to women who want to advance their careers. In this TED talk presentation, she explores three reasons we have too few women leaders holding top positions in their profession.
In the past few years, women have shattered the ceiling, debunked myths, and proved that they're more than capable of wielding power in the workplace.
Women are also not afraid to share their success secrets with other women wanting to climb the career ladder.
Look around for the C-suite executives, and you'll discover that women have discarded the self-image of inadequacy as they have found they can do great things if they seek leadership positions.
Women have people skills – the ability to listen as much as they ask good questions. They always celebrate the successes of their staff with words of encouragement.
An effective female leader understands that each member of staff is unique and hones in on the strengths of each individual, and she values their advice.
Listen to Sheryl Sandberg's TED talk as she explains why we have too few women in leadership top positions.
Why We Have Too Few Women Leaders | Sheryl Sandberg TED Talk
Sheryl Sandberg graduation speech: It's the hard days that determine who you are
I am not here to tell you all the things I've learned in life. Today I will try to tell you what I learned in death.
One year and 13 days ago, I lost my husband, Dave. His death was sudden and unexpected. We were at a friend's 50th birthday party in Mexico.
I took a nap. Dave went to work out.
What followed was unthinkable — walking into a gym to find him lying on the floor.
Flying home to tell my children that their father was gone. Watching his casket being lowered into the ground. Read more here, Sheryl Sandberg graduation speech
Smart Goals And Habits Of Happy People

People who are happy practice meditation. Just look at the Dalai Lama. Undoubtedly, the religious leader has been meditating his whole life, and I have never seen him without a smile.
A regular meditation practice can improve health and sleeping patterns and reduce anxiety, leading to more happiness.
According to a study conducted by Shauna Shapiro at Santa Clara University in California, meditation-based practices result in reduced stress levels.
In another study, med students exhibited lower cortisol levels, the stress hormone, after only four days of meditation practice.
Moreover, research conducted by Sara Lazar at Harvard University supports the claim that a regular meditation practice can increase the amounts of grey matter in areas of the brain that are associated with emotional regulation and self-perception.
What does this all mean for you?
It means that a daily meditation practice can make you happier. So, if you want more happiness in your life, it only makes sense to make meditation a daily habit.
Growth Mindset And Habits Of Highly Successful People

Getting an early start to your day is extremely important. When you wake up early, it allows you to be focused and efficient while other people are still asleep.
The saying goes, "the early bird catches the worm."
You can get a lot more work done in the early morning hours when there aren't nearly as many people trying to call, text, email, or talk to you.
Statistics have shown that during the week, almost 90% of executives wake up before 6 a.m. Additionally, nearly half of self-made millionaires get out of bed three hours before they need to start their official work.
Personal Development Habits For Self-Made Millionaires

A millionaire habit that most self-made millionaires credit as part of their success is getting a mentor.
As you go through your life, you will have several mentors who play an essential role in teaching you the skills you need.
Generally, your parents are the first mentors in your life. They teach you valuable life skills that will impact your actions in adulthood.
Many millionaires credit their parents as a critical part of their success in their careers and life. Teachers may also become mentors, particularly as you move into more advanced studies.
You may find that a high school teacher or a professor at your university takes on a mentorship role and teaches you valuable skills for your future career.
As you move into your career, you want to focus on finding a career mentor.
A career mentor is a professional at a level of success that you plan to reach in your future. A standard option for self-made millionaires is to work with a mentor in your office or place of work.
Professional mentors or career mentors give you advice about the ways to advance in your career or industry based on their experiences.
By working with a mentor who has the expertise to help you with the decisions you make as you advance in your career, you will have fewer obstacles to your long-term goals.
It gives you a boost by cutting the learning curve of your job. It may also help you develop new ideas for the company you're working for.
The more ideas you develop, the more confidence you will have in yourself to start up a new company because you have the skills to meet the expectations of your clients or customers.
Books may also take on a mentorship role in your life.
If you want to become a millionaire, reading is a great solution. Knowledge is a powerful tool for success. Books give you access to a vast well of knowledge.
The more you learn about your industry, customers, marketing, and human psychology, the stronger you become as an employee and a business owner.
Related Posts You Might Like: