Welcome to the definitive SEO Writing AI Review that's about to change how you write and publish content. Imagine an AI writing tool that streamlines and elevates the content creation and writing process. Read on and be amazed!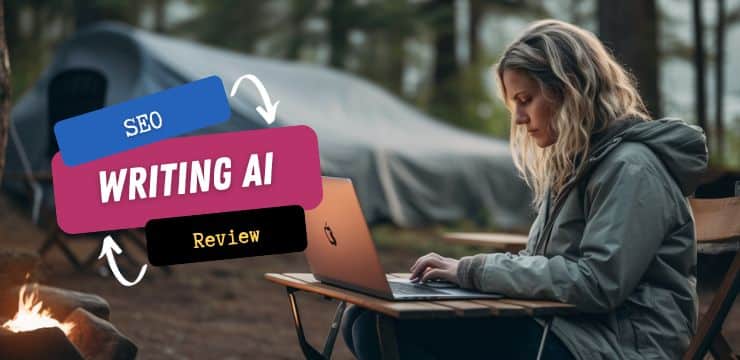 SEO Writing AI Review: Trust, Amplify, Dominate!
You've heard it a thousand times: "Content is king." Today, let's flip the script.
What if content is not just the king but the entire kingdom and everything noble that comes with it? The land with its rich soil, marvelous architecture, bustling marketplaces, and a healthy, happy population living within fortified walls.
Maybe we have been looking at it all wrong.
We think of content as a singular entity that reigns supreme.
In today's competitive modern digital world, more is needed for content to be king; it must be the entire ecosystem. The whole kingdom.
☑ It is where SEO thrives, we build trust, and user engagement happens.
SEO Writing is not just another AI tool but the architect of our digital realm.
Imagine you're a content creator with a killer blog post idea, a catchy headline, and a blank page. Furthermore, imagine you have a co-writer who knows your audience's pulse, suggests SEO-optimized phrases, and generates eye-catching images.
It doesn't just assist; it amplifies your writing process.
The end result? It makes your content readable and remarkable.
☑ That's SEO Writing AI for you.
In a world clouded by misinformation, Trust is a rare commodity these days.
Think of SEO Writing AI as your lighthouse, guiding SEO writers through murky waters to create compelling content anchored in facts and optimized to boost a website's SEO rankings.
With features like seamless WordPress integration and AI-generated images, this AI writing tool is rewriting the rules of content creation.
☑ So, let's question the status quo.
Is content still king if it needs to be optimized, visually compelling, and laser-focused on your audience's needs? Or is it time to crown a new leader, one fluent in the art and science of content creation?
Ready to rethink your content creation strategy?
Stick around; You will want to see what's coming next.
Can SEO Writing AI Outshine the Clutter of AI Writing Tools?
Our in-depth "SEO Writing Review" cuts to the chase, revealing the tool's key features and benefits for content creators.
Prepare to lift the veil on SEOWriting.AI and get ready to discover how this tool nails the trifecta: content quality, SEO optimization, and user experience. The result? Better SEO rankings, organic traffic, and a content strategy that works.
Is SEO Writing AI Worth It?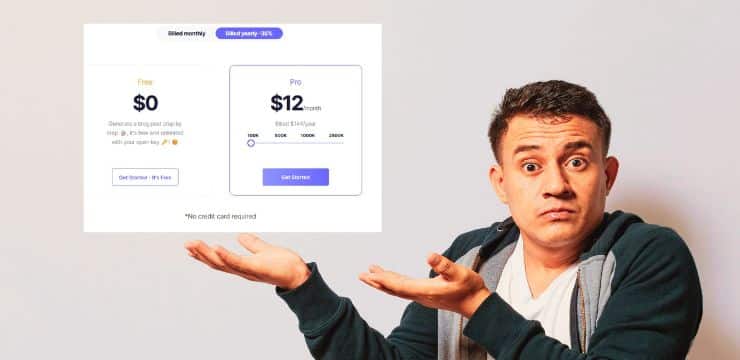 SEO Writing AI is a comprehensive tool that elevates the content creation process.
It offers a range of features from 1-click blog generation, product roundups and reviews, and keyword research to AI image generation.
Whether you're a business or a solo content creator targeting better search engine results and more organic traffic, this tool fine-tunes your writing process and amplifies your SEO game.
Many bloggers see it as their strategic partner.
The driving force behind crafting high-quality content.
It's redefining how I approach writing, and I'm eager to see its evolution. With constant updates and cutting-edge features, this tool is shaping the future of blogging, and I'm all in.
How Much Does SEO Writing AI Cost?

The cost of SEO Writing AI varies depending on the plan you choose.
For just $19 a month, the Basic Pro Plan offers AI-assisted copywriting for 50 articles, AI-powered SEO mode, and Connect to Web research features.
Need more? Upgrade to the higher-tier Pro Plan at $199 per month, or snag a 35% annual discount for $1,548, designed for those craving more word count. It's flexibility and power, all in one package.
SEO Writing AI Pricing
| PRO Words/mo | ≈ # of Articles | Cost per Month | 35% OFF the Annual Plan |
| --- | --- | --- | --- |
| 100K | 50 | $19.00 | $144.00 |
| 500K | 250 | $59.00 | $456.00 |
| 1000K | 500 | $99.00 | $768.00 |
| 2500K | 2500 | $199.00 | $1,548.00 |
They even throw in a free trial. It comes with 5 Free articles or 5,000 words.
Test the waters, no strings attached.
Prices, features, and the 35% discount on annual plans are constantly evolving.
The best way to get the most current info is to head over to their SEO Writing AI pricing page to see the up-to-date pricing plans that fit your budgeting needs.
So, why wait?
Unleash the power of artificial intelligence with SEOWriting AI. This tool is your fast track to high-quality, SEO-optimized content.
From keyword research to optimization feedback, this is your all-in-one AI writing solution to experience a dramatic uptick in organic traffic and website visibility.
Real users are talking, and they can't get enough. Streamline your content creation process with this invaluable tool, which is essential for businesses fine-tuning their SEO playbook.
What Is SEO Writing AI Content Generator?
SEO Writing AI is a cutting-edge platform revolutionizing content marketing by leveraging GPT-3 and GPT-4 for machine learning, and it offers unique solutions in artificial intelligence.
This tool is your go-to for 1-click SEO-optimized articles, blog posts, and affiliate content, available in 48 languages and auto-posted to WordPress. With SEO Writing, content writers can:
Save time: One click, one post, zero hassle.
Quality and Consistency: Write and publish like a best-selling author.
Multi-Platform Integration: Click, post, done—WordPress, everywhere!
The Power of SEO Writing AI
Publish like a best-selling author, integrate like a tech wizard, and rank like an SEO guru—all while sipping your morning coffee. That's the power of SEO Writing AI.
With a user base of over 10,000 bloggers, entrepreneurs, and marketers, it has the potential to write AI content that needs minimum edits for it to rank at the top of Google's search results.
Each plan has a monthly word and article generation limit for optimal SEO, including an AI-powered SEO mode that can connect to the web.
One standout feature?
It can generate high-quality, contextually relevant images embedded with your article, available on all paid plans.
My Experience With SEO Writing AI – The AI Images!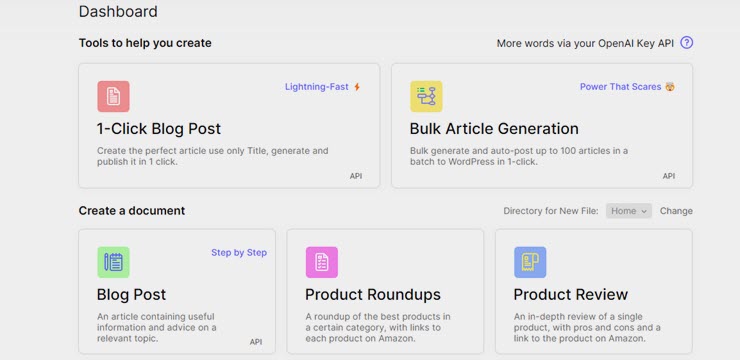 When I first logged into SEO Writing AI, I was skeptical.
I've tried my fair share of SEO writing tools, and let's say, for diplomacy's sake, not all are created equal. But within minutes, I realized this was different.
Its simple user interface felt like an extension of my creative process.
When you click on the "1-Click Blog Post," it opens a new user interface, then you enter a main keyword and hit "Generate a Title." Just like that, you've got a title.
Not feeling the title? Click again for a new one to regenerate or add your own.
But it doesn't stop there.
You can select the language, tone, and even the size of your article.
Do you want to target a specific country? You can do that too. And let's talk about the "Connect to Web"—This feature ensures that every section of your article is factual, up-to-date, and detailed.
AI Image-Generation: See It to Believe It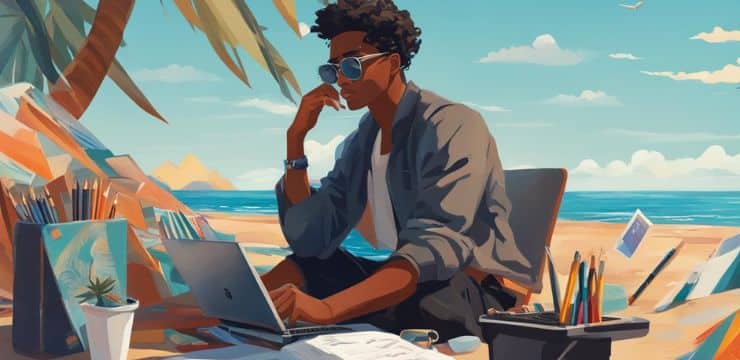 What truly caught my eye was their AI image-generation feature.
It's where the real magic happens.
It was as if the tool had crawled into my imagination and pulled out the exact visuals I had in mind. The image I posted above is from one of the articles I generated using SEO Writing.
In this example, I used the "Expressionism" image style.
I've always believed high-quality content is a symphony of engaging text and compelling visuals. With SEO Writing AI's image generation, you're not just telling a story; you're painting a vivid picture that captivates your audience.
SEO Writing AI gets it.
It lets active users select where they want the image placement and the Image style, and voila, SEOWriting generated images that are not just relevant but captivating.
AI Writing Tool For Adding Amazon Product Roundups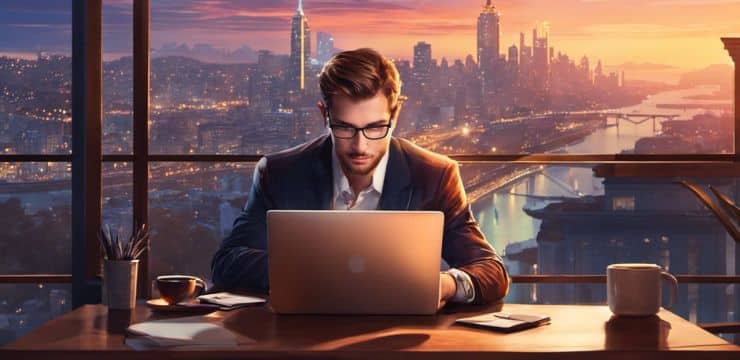 You're an affiliate marketer with a list of hot Amazon products you want to write reviews about, but writing those lengthy product descriptions and pros and cons lists? That's a grind. Time consuming. Boring?
Navigating Amazon's product list for affiliate marketing is like fishing in an ocean teeming with fish, but your net has holes. You know the fish are there—those ASINs and URLs—but efficiently catching them is a whole different ballgame.
Every missed catch costs you precious time.
Time is the most valuable currency in this game of Amazon product roundups.
Think of SEO Writing AI as your high-tech fishing net, woven with the threads of advanced algorithms. It doesn't just catch fish; it captures the right fish.
☑ All it asks for is the Amazon product links.
You can list up to 10 of them at a go. And then, input your Amazon affiliate tracking ID. Delete any Block frame you don't want to include in your Amazon product review.
Hit "Generate a list," and boom, there it is!
You've got a polished, detailed Amazon product list that makes your website pop.
Just remember to edit, factual check, and optimize before publishing.
It's like having a personal shopper and a copywriter rolled into one, making your Amazon affiliate marketing life a walk in the park. Are you ready to level up your product roundup affiliate posts?
Say goodbye to the tedious task of decoding ASINs and URLs to create Amazon product roundups. This AI writing feature sorts through the ocean for you, ensuring each catch is a keeper, optimized for SEO, and ready to reel in organic traffic.
SEO Writing Features, Pros, and Cons
1-Click Blog Post: One click, one blog post. It's content creation in easy mode.
Bulk Generation: Got a deadline? Generate multiple articles at once and beat the clock.
AI-Powered SEO Mode: Smart algorithms do the SEO heavy lifting, pushing your content up the search ladder.
WordPress Autoposting: Say goodbye to manual uploads. This tool posts directly to your WordPress with no fuss.
GPT-3.5 and GPT-4: Harness the power of cutting-edge machine learning for almost human writing.
Connect to Web New!: Fresh feature alert! Pull real-time data from SERP results to beef up your content's credibility.
Top-Quality AI Images: Add sizzle to your articles with AI-crafted images that fit like a glove.
Structure and Style: Jazz up your content with tables, lists, headlines, and more. Make it bold, make it italic, make it yours.
 Pros:
Speedy Content Creation: Write articles and posts in a flash. It's a content factory at your fingertips.
SEO Mastery: An embedded SEO guru in your writing tool, making visibility a no-brainer.
Seamless Integration: Slides into your workflow like a team member who's been there for years. WordPress auto-posting and real-time data at your service.
Quality Assurance: Think of it as your on-call editor, ensuring every word packs a punch.
Visual Impact: Not just words—this tool serves up eye-candy images that tell a story. It's like having a professional photographer and graphic designer rolled into your writing tool.
  👎Cons:
Monthly Limitations: Each plan comes with a cap on the number of words and articles you can generate, which might be restrictive for heavy users.
Dependency on AI: Though advanced, machine learning models can't fully replace a human SEO writer with nuanced understanding and creativity.
The Future of AI-Powered Content Writing Process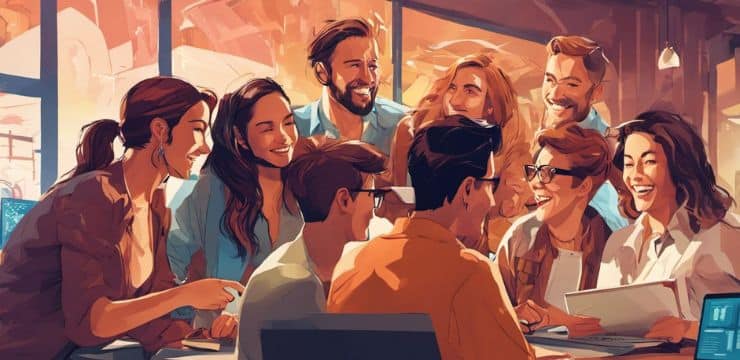 The Dawn of AI-Powered Tools in SEO Content Creation is Here
Gone are the days when crafting SEO-friendly, high-quality content was time-consuming. We're now living in an era of AI-powered SEO writing tools that revolutionize how we approach SEO content creation.
These SEO content writing tools come equipped with advanced features that go beyond manual writing and replacing our pen and paper.
They handle the nitty-gritty details, from keyword optimization to sentence structuring, freeing us to focus on crafting compelling narratives.
The Role of Keyword Research
Keyword research isn't just a step in your SEO strategy; it's the cornerstone.
Traditional keyword research tools offer you a list, but AI-powered SEO content writing tools like SEO Writing AI go a step further. They don't just find keywords; the mechanism ensures you use the right keywords.
It's a valuable AI content writing tool for anyone serious about better search engine rankings, from keyword suggestions to a step-by-step guide on integrating them.
Crafting High-Quality and Engaging Content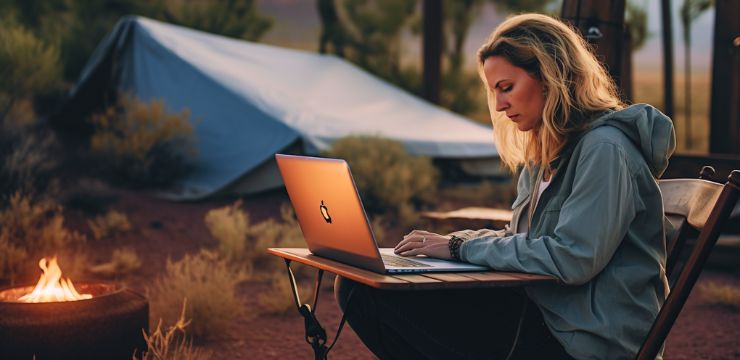 Writing and publishing high-quality, engaging content is no longer a task for human SEO writers. You can easily optimize your website's content with AI offers like SEO Writing AI.
The tool's content analysis feature scrutinizes your text, offering significant improvements that align with engagement metrics. It's not just about writing; it's about crafting content that resonates.
Unique Features for a Comprehensive Approach
Its unique features and a free plan that allows users to test its comprehensive solution sets SEO Writing AI apart. With its advanced features, it's more than just an AI writing assistant; it's your SEO strategy's best friend.
Imagine you're a solo entrepreneur juggling multiple roles. You're the writer, the SEO expert, the marketer. Time is money, and you need more than both.
For as low as $19 a month, with SEO Writing AI, you get a co-pilot in your content journey. It's like hiring an entire team without the HR headaches.
The New Era Of Artificial Intelligence In SEO Writing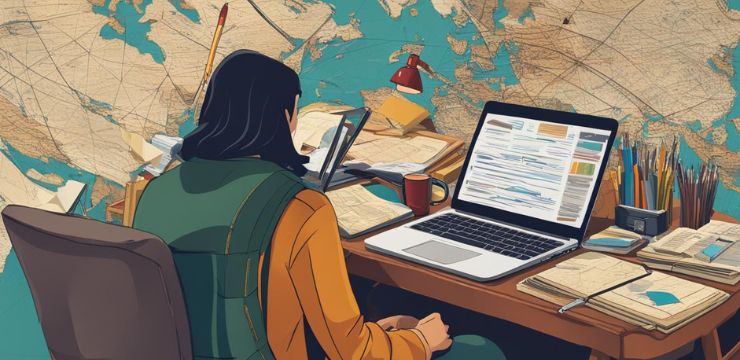 So, you've been relying on Google Docs, manually inserting relevant keywords, and reading, watching, and following "how-to guides" to craft your content.
Let's pause and question the Status Quo:
Is your current method the most efficient way to achieve higher search engine rankings? Traditional keyword research tools might give you a list of SEO terms.
But do they ensure you use the most effective NLP terms, meta tags, and other valuable search engine optimization information needed to rank on page one?
☑ SEO Writing AI isn't just a valuable tool; it's a paradigm shift.
In this new, fast-paced, and evolving AI content publishing universe dictated by the whims of the search engines, primarily dominated by Google:
This powerful AI writing tool ensures you're writing ready to publish high-quality content and crafting masterpieces for your online content marketing kingdom.
Don't just take our word for it! Google. Snoop around.
Read any other SEO Writing AI reviews, and you'll quickly conclude that AI content generation tools have arrived here to stay and are the future of writing content.
☑ Your next move could redefine how you create high-quality content forever.
Or be left behind by the new AI revolution. Ready to elevate your AI content game?
  SEO Writing AI Alternatives
Related Posts You Might Like: