"When I was on stage and I was thinking of. . . I felt like I know him, though, and I know his heart, and I know what he wouldn't do to hurt me.
But I didn't realize that feeling so confident and feeling so great about myself and then it just be completely shattered by one thing.
By something so stupid. But then you make me feel crazy. You make me feel like it's my fault. I was in pain."
Those are the introduction words said by Selena Gomez in her song "The Heart Wants What It Wants." There is something else to know about this song as you continue reading this post here at blogging income lifestyle blog.
Let me tell you that there are just too many interesting stories about Hollywood celebrities.
They're not only interesting stories but they're facts. There is always something new to learn from each Hollywood celebrity.
One fact about the Hollywood celebrities is that they're all talented in a unique way. Talking of being talented in a unique way, you'll agree with me that Selena Gomez is a celebrity who is very talented.
The young singer and actress began her career on Hollywood Records, which is owned by Disney. In addition to having a budding music career, she continues to make films.
Where is Selena Gomez right now? Is that what you really want to know right now? This brings us to what is trending now about Selena Gomez.
Selena Gomez began trending on Google and Yahoo due to her recently signed record deal with Interscope Records. She just got released from her recording contract with Hollywood Records.
Last week, Selena Gomez and Cara Delevingne went to Texas to spend time there with Gomez's family. They were even spotted shopping at a local mall.
The pair became friends in 2010 and since then they have had a strong friendship.
Selena Gomez will spend quality time this festive season with her family as Clara traveled to the UK where she will spend time this festive season with her relatives.
She is currently working on her new music for 2015.
14 Things You Should Know About Selena Gomez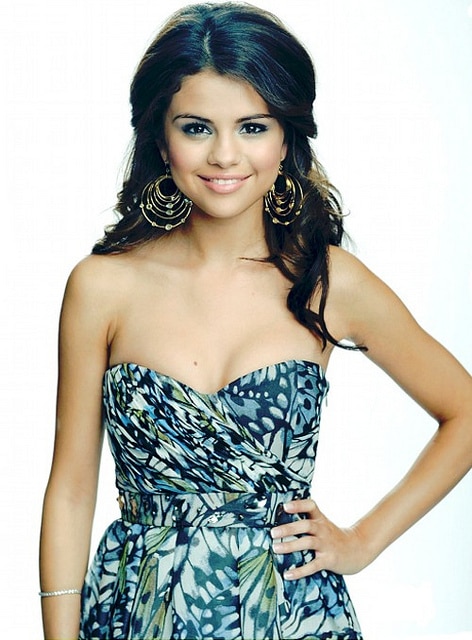 At 22, the young actress already has over a decade in the entertainment industry, thanks to her time on the Disney channel.
This has helped her gain plenty of experience and connections that have allowed her to take things higher in her career.
Here are some things you probably didn't know about Selena Marie Gomez, who was born July 22, 1992.
1.) Selena Gomez Is Firm on Manners
Despite being an only child, Selena Gomez doesn't tolerate rudeness from others, including her staff to other people.
The singer is big on pleasantries like please and thank you and makes sure those who work for her treat others with dignity and respect.
The level-headed singer views everyone on the same level and often shows her genuine side.
2.) Her Mother Inspired Her to Become an Actress
Selena Gomez grew up watching her mother, Mandy Teefey, acting in local plays. It was during this time that Selena realized she wanted to begin acting and took steps to watch her mother rehearse and gain a better understanding of the process.
She would eventually take everything she learned and land a role on the Barney series before getting tapped by Disney to star in the show, "Wizards of Waverly Place."
3.) Selena Loves Science
Selena continued to go through school with her co-stars while they were filming "Wizards of Waverly Place." One of her favorite subjects was science.
She has often talked about how excited she would become to learn about the different layers of the Earth, weather and other elements of physical science.
4.) She Is Guarded About Her Friendship with Taylor Swift
Selena Gomez is close friends with Taylor Swift. The two have been spotted for years spending time together. Selena remains very reserved about the things they do, per the wishes of Taylor Swift.
However, she is often asked about what Taylor said during the MTV VMAs where Taylor appeared visibly shaken and appeared to have choice words during Harry Style's performance on stage.
When she attended Taylor's birthday on 12 December, she got emotional and Taylor Swift stayed by her side. "Taylor was sweet and tried to make her laugh which actually eventually worked"–Hollywoodlife reported.
5.) Selena Gomez and Justin Bieber
She has an on-again, off-again relationship with Justin Bieber. There is just a lot to be said about Selena Gomez and Justin Bieber as far as their relationship is concerned.
Some of us love listening to Selena Gomez's songs but not all of us are aware that she is actually trying to tell us her feelings about the relationship with Justin Bieber.
For instance, "The Heart Wants What It Wants" is a song that she recently released and it's about her relationship with Justin Bieber.
Despite the fact that she got emotional and shed tears at the 2014 AMAs, Gomez is trying everything she can to avoid Justin Bieber. That is the reason she is currently ignoring him by not taking any of his calls or replying to his texts.
Justin Bieber hopes that they'll reunite but it seems Selena Gomez is playing hard to get, on the other hand she finds it hard to move on.
When Bieber goes silent by not texting or calling her, Gomez just goes crazy. She wants to forget him but the problem is that "The Heart Wants What It Wants."
How Justin Bieber Reacted to Selena Gomez's Song, "The Heart Wants What It Wants"
6.) Selena Gomez is Very Close to Demi Lovato
Selena Gomez met Demi Lovato when she was younger and the two have formed a friendship that has lasted for years.
While they encountered a series of ups and downs due to personal problems, they are still close to this day.
7.) Selena Gomez Instagram Account
She has more than 18.9 million followers on her Instagram account and she is following 11 people. AMAs rehearsal clips are posted on Selena Gomez's Instagram.
She posted an inspiration message in November that says,
I am in competition with no one. I have no desire to play the game of being better than anyone. I am simply trying to be better than the person I was yesterday.
While she is spending time with her family in Texas, she shared a picture of herself wearing a Santa Claus hat while holding a kid and on that picture she wrote, "Sissy and I #forlife."
Selena Gomez Inspiration Song, "Who Says"
"Who Says" is one of the inspirational songs. It boosts self-esteem by encouraging you to be who you are and to be your best, never want to be someone else.
8.) Selena Gomez Twitter Account
Selena Gomez joined Twitter in March 2009 and on her twitter account, she is being followed by over 25 million people while she is following 1,271 people.
She has shared more than 400 pictures including videos.
She twitted on 7 November 2014, "So overwhelmed by the response to #TheHeartWantsWhatItWants, thank you all so much. Watch it on @Vevo here:" This tweet includes a link to YouTube for her official song video "The Heart Wants What It Wants."
9.) She Played 90 Roles in a Single Film
In the film, "Horton Hears a Who!" she voices 90 different characters. The characters are the 90 daughters of the mayor in the film, but she added something unique to each character when she voiced them.
At the ending credits, however, she is also cited for providing the voice of Helga who has a significant role in the film.
10.) She Suffers From Lupus Disease
Her family confirmed that she suffers from lupus, "a disease in which the body's immune system mistakenly attacks normal, healthy tissue."
The disease is incurable. Ricardo Gomez who is Selena Gomez's grandfather spoke about her condition confirming that she actually suffers from this disease.
She was forced to cancel the Asian leg of Stars Dance and the Australian tour during 2013 due to the auto-immune disease lupus that she suffers from.
11.) Selena Gomez Is a Major Ella Fitzgerald Fan
While most teenagers are listening to top 40 radio and getting lost in songs sung by their peers, Selena Gomez is drawn to the timeless vocals of Ella Fitzgerald.
Selena mentions that Ella was an inspiration to her growing up and her music is something she frequently listens to.
12.) She Had a Massive Crush on Shia LeBeouf
For a long time, Selena has mentioned that she found Shia fascinating. When the two met backstage at an event, Selena found herself gushing over the actors and complimenting him endlessly.
Shia, who is six years older, took this as a compliment and thanks Selena for her kindness.
13.) Selena Gomez Was Once Bullied and Now Fights Back
As a child, Selena Gomez would often be bullied in school but learned to turn the other cheek and ignore it. But that doesn't mean she isn't taking a stand against it either.
Today, she contributes to charities that help combat bullying so children have an easier time in school.
14.) Selena Gomez Net Worth
She was listed among the 10 riches teenage celebrities. Selena Gomez net worth is estimated to be $16 million. She earned this net worth mainly from her songs and films including Dream Out Loud clothing line and endorsements.
She is one of the youngest highest paid celebrities and with a net worth of $16 million she is a generous celebrity who is involved in several charity initiatives/projects.
Selena Gomez Perfume and T-shirt
She launched a self-titled perfume, "Selena Gomez Eau De Parfum Spray." Apart from the amazing floral and fruity smell that is sweet and fresh with warmth from within, the perfume also has a bottle that is very cute.
For fans who want to wear something that has Selena Gomez's name, they should go for something else other than "Selena Gomez Black Zebra Girl Tee."
The t-shirt can also be given as a birthday gift or Christmas present.