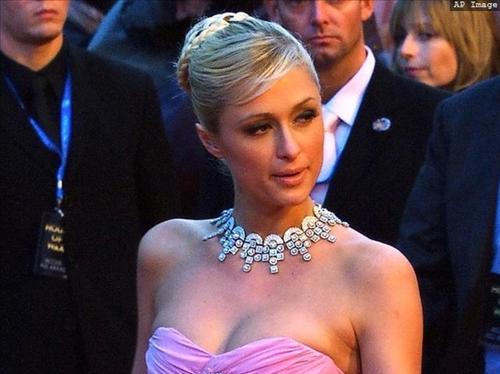 Dogs that are well taken care of look amazing. Not all people can take care of a dog just the way Paris Hilton does. By the way, did you read the good news about Paris Hilton's dog?
It's not long we heard about Paris Hilton's dog. It hit trends when it was revealed that she may hire a full-time nanny for her new Pomeranian teacup puppy.
Despite the socialite owning more than five dogs, she recently adopted the dog and named her Princess Paris Jr. Why did she name the dog after herself?
She consulted her followers on Instagram by asking them, "What should I name her?" By then, the puppy was tiny but cute as indicated by the picture she posted on her Instagram.
Nevertheless, she made a decision to name the puppy after herself. Paris Whitney Hilton is famous for being famous and she has the ability to have more money than sense.
Apart from purchasing two dogs for $25,000 and Paris Hilton wanting to hire a full-time nanny to help her care for her pet thus causing a great hoo-ha, there are other interesting facts you should know about this American socialite.
Of course, over the years, Paris Hilton has managed to do quite a few things that have raised people's eyebrows.  The following is a look at Paris Whitney Hilton born February 17, 1981 in New York, New York.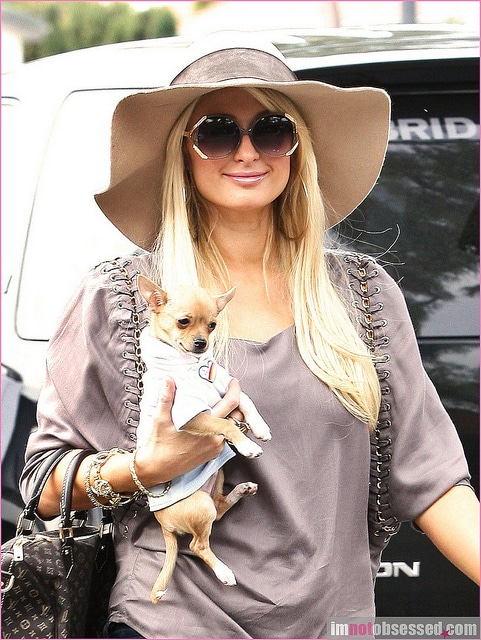 1.) She Was Once a High School Cheerleader
During her time at the exclusive Dwight High School, Paris Hilton was a cheerleader.
However, the pressures of high school eventually became more than she could handle and she dropped out of High School. She eventually got her GED and continued her education.
2.) Paris Hilton Received a Trademark for, "That's Hot"
While she might not come across as a business savvy individual, Paris Hilton opted to get a trademark on her catchphrase, "That's Hot" which is she registered in 2007.
After that, she used it excessively in television and film appearances. The result brought her in quite a bit of money.
3.) Paris Loves to Cook
In spite of having the ability to eat out at the finest restaurants anytime she pleases, Paris Hilton admits she is passionate about cooking.
Those who have had her cooking have applauded it, stating she is an amazing cook. While breakfast is her favorite meal to make, she is well known for her homemade lasagna.
4.) Her Grandmother Gave Her a Classic Dress Collection
One of Paris Hilton's most prized possessions is the collection of dresses her grandmother left her. While they're no longer worn, they're proudly on display in her home.
Paris Hilton takes the time to view them regularly as they offer a link to the woman she loved growing up.
5.) Paris Hilton Can Be Very Adventurous
Paris Hilton admits she can be rather adventurous at times. She loves spending time on the water when she wants to relax in nature.
When she feels like getting her adrenaline high, she takes to the skies and participates in skydiving.
6.) Paris Hilton Is a Musician
While songs like Stars are Blind sound reminiscent of Gwen Stefani, Paris Hilton has quite a bit of experience as a musician.
Paris is also an experienced music producer and is skilled at playing the piano and violin. Over the years, she has released an album in 2006 with the follow up due later this year.
7.) Paris Hilton Was Already Famous Before the Rick Solomon Tape
While many people assume that the infamous tape featuring Rick Soloman was her claim to fame, Paris was already an accomplished model.
She started modeling as a teenager and even appeared in several Hollywood movies. The paparazzi at the time was already focused on her endless partying attitude and snapping her outside of some of the most elite clubs in the world.
8.) She Is Huge In Korea
Thanks to her appearance in a music video with Kim Jang Hoon in Korea that earned her $1 Million, Paris saw her popularity increase in the country.
She has continued to be one of the most popular women in that country and has outranked the likes of Scarlett Johansson and Jessica Alba.
9.) Paris Hilton Has 5 Films On the Bottom 100 Movies List
Having been in countless films, Paris Hilton has been criticized for her stale acting at times.
The result is that she is on the list of the Bottom 100 Movies of all time with five of the films that she has starred in.
10.) Paris Hilton Has Dated Some High Profile Celebrities
Although Paris Hilton's boyfriend (Richard Allan "Rick" Salomon) at first filed a lawsuit against the company that leaked the tape featuring him and Paris in 2003, he later on dropped the lawsuit.
He started distributing the tape himself in 2004 through adult-film Company under the title "1 Night in Paris." Paris Hilton was not only paid $400,000 by the adult-film company known as Red Light District Video, but she is also paid a percentage of the sales profit.
Over the years, Paris Hilton has been linked to several high profile celebrities. They include Oscar De La Hoya, Mark McGrath and Chad Michael Murray.
11.) Paris Hilton's Sister Is Also a Socialite
Paris Hilton is not the only socialite in her family. Her younger sister Nicholai Olivia "Nicky" Hilton is not only a socialite but she is also a model.
12.) Kim Kardashian Is Her Friend
Paris Hilton and Kim Kardashian remain good friends although they have had differences in the past. Their friendship started during their childhood.
Kim Kardashian worked for Paris Hilton as her personal assistant before she also became a socialite just like Paris.
Interestingly, both have had an incident of their sex tapes leaked. Their popularity and success has been linked to their leakage of sex tapes.
Fragrances By Paris Hilton
Paris Hilton's fragrances are not only available on Amazon website but also on Paris Hilton stores. "Can Can" is one of the perfumes by Paris Hilton that has received many reviews from customers compared to other perfumes.
Most of the reviews posted by customers are positive, and 529 customers gave it a 5 star. It is reported that her fragrances earned $1.5 billion. Apart from Paris Hilton fragrances, there is also Paris Hilton watch for women.