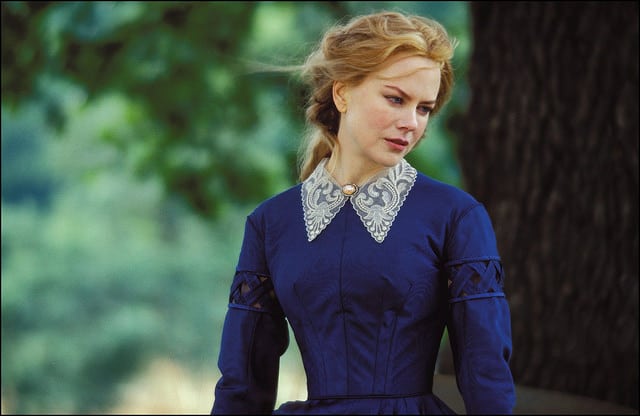 The story told by Nicole Kidman recently went viral and probably you're aware of it. What did Jimmy Fallon say about the failed date with Kidman?
On The Ellen DeGeneres Show, Jimmy Fallon talked more about his failed date with Nicole Kidman. He was on a date with her but he didn't know that it was a date.
Although it's another thing that Jimmy is embarrassed about but according to him it's like therapy. So, he felt good talking about it on the show.
Nicole Kidman has been trending on Yahoo thanks to her recent interview with Elle. During her interview, Nicole opened up about her marriage to country superstar Keith Urban.
The actress admitted that only a month into her relationship with Keith Urban, she decided she would marry him. The two would have a lengthy engagement and finally be wed a year and a half later.
Nicole Kidman was previously married to Tom Cruise, therefore she has been married twice. Her relationship with Tom Cruise came to an end in 2001 due to irreconcilable differences.
Nicole Kidman's children are Sunday Rose Kidman and Faith Margaret Kidman Urban. In her previous relationship with Tom Cruise, they adopted two children (Isabella Jane Cruise and Connor Antony). Isabella and Connor are staying with their dad and they keep in touch with Nicole.
She was named as the highest-paid actress in the motion picture industry in 2006. Nicole Kidman net worth is estimated to be $130 million and with such a net worth, she is philanthropic. She has not only raised money but she has also drawn attention to disadvantaged children around the world.
What else do you want to know about Nicole Mary Kidman?
Nicole Kidman and Jimmy Fallon, What If They Dated? YouTube Video
How was the date like? It is an interesting story to hear them now telling it. Since this video was published on Jan 6, 2015, it has been viewed 24,594,623 times as of the date this article is published here at blogging income lifestyle blog.
10 Things You Should Know About Nicole Kidman
There are plenty of surprising facts to discover about the legendary actress and also film producer. Born to Anthony Kidman, a clinical psychologist and biochemist, and Janelle Kidman, an editor and nursing instructor, Nicole Kidman showed her incredible talent early in life.
Nicole Kidman would go on to become one of the most powerful women in Hollywood.
1.) Nicole Kidman Is Afraid of Butterflies
Nicole Kidman suffers from a very rare condition known as Lepidopterophobia. Those who suffer from this condition typically have one of three areas that concern them the most.
It is their fear of the fluttering that is constant, the swarming of the creatures or even their ability to fly.
2.) Nicole Kidman Is Taller Than Most Actors She Works With
Nicole Kidman's height being 1.80 m, she is much taller than many of the other actors and actresses she works with. In most cases, foot lifts are used so she doesn't tower over them on screen.
Her ex, Tom Cruise, was shorter than his wife when they were married.
3.) She Battles a Stutter
Anyone who has watched Nicole Kidman on film would agree that she is very precise and beautifully articulate. But that doesn't come easy for the actress.
Nicole Kidman has opened up in interviews to let people know that she actually suffers from a stutter. When she is in uncomfortable situations or feeling shy, it becomes more pronounced.
She isn't the only actor who suffers from this though. Bruce Willis, Marilyn Monroe and James Earl Jones all suffer from stuttering.
4.) Nicole Dropped Out of High School For a Good Reason
When her family was struck with tragedy and her mother Janelle Ann Kidman was diagnosed with breast cancer in 1984, Nicole Kidman chose to leave school to care for her family.
While Nicole Kidman's father Antony Kidman spent time researching solutions as a biochemist, he never found a cure, but her mother did manage to survive the illness. Nicole Kidman would go on to raise awareness about cancer.
5.) She Worked As a Massage Therapist
While her mother was severely ill with cancer and her father devoted his time to research, Nicole Kidman worked as a massage therapist as she struggled to find anyone who would hire a 17 year old girl.
She would prove to be very good at it and provided a good source of income for her family.
6.) She Protects and Takes Pride In Her Body
It's a fact that many Hollywood actresses have done serious work to their bodies. Even though there are rumors about Nicole Kidman's plastic surgery, she takes a natural approach to protecting her skin.
With the exception of trying Botox a single time, she hasn't had any other professional work done. To help protect herself, she wear sunglasses, sunscreen and keeps her time in the sun to a minimum.
7.) Nicole Kidman Didn't Have to Audition For Batman Forever
Michael Keaton dropped out of Batman and Rene Russo followed suit. When approached to appear in the movie, Nicole said she would if she could play Poison Ivy.
However, the idea for three villains in a single film seemed too extreme at the time and Nicole Kidman agreed to take over the part that Rene Russo left open.
8.) She Does Her Own Stunts
Nicole Kidman prefers to do her own stunts on film. During the filming of Moulin Rouge, she broke a rib and suffered a knee injury on set.
This delayed filming for a bit. She would again find herself injured when she was involved in a crash on the set of The Invasion.
9.) Nicole Kidman Is Best Friends With Naomi Watts
While some Hollywood celebrities pal around for a few years and move on, Nicole Kidman has been close to Naomi Watts for decades.
The two first met in Australia when they were first starting out and auditioning for one of their first roles. They would then move out to LA together and would remain close friends to this day.
Naomi was even there for Nicole Kidman while she was getting a high profile divorce from Tom Cruise.
10.) She Appeared In a Music Video In 2001
While it wasn't a huge hit in the United States, Nicole Kidman appeared in the music video for Something Stupid by Robbie Williams.
This song would be a huge hit in Britain.
Church of Scientology, Is It the Prison of Belief?
You may be wondering what Church of Scientology is all about after having known that some celebrities are promoting it. There are celebrities who have been recruited to endorse Scientology.
Tom Cruise is one of the celebrities who became involved with Scientology and there is a book telling a story about his involvement. Lawrence Wright has uncovered the inner workings of the Church of Scientology in his book "Going Clear."
Apart from interviewing current and former Scientologists, Lawrence Wright also did a diligence research (including archival research) and fact checking thus the book is well-researched.