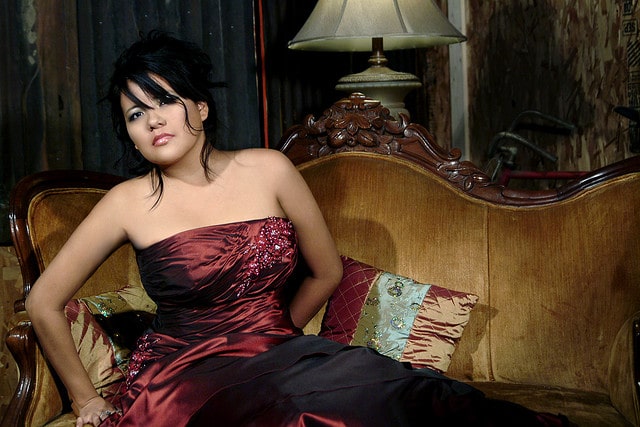 In a tragic loss for fans, the family of Misty Upham confirmed the death of the actress last week. Ms. Upham had been missing since October 5th; her remains were discovered near the White River in the woods of Auburn, Washington by family and friends, who had been searching the area ever since she went missing.
Family members have said that they knew immediately that something was wrong when Misty Upham disappeared on October 5th, calling it uncharacteristic for the actress not to get in touch. The family reported that they contacted the police about her disappearance repeatedly, to no avail.
Tracy Rector, a Seattle filmmaker and friend of Upham's, said "The family wants everyone to know that the Auburn police did not help with this situation at all. They refused to help. When she disappeared on Oct. 5, the family knew something was seriously wrong—it was out of character for her to be gone so long without being in touch—and they repeatedly went to the police, who insisted there was no cause for concern."
The Native American actress Misty Upham reportedly had been staying on the Muckleshoot reservation in suburban Seattle, where she had relatives; she was last seen leaving her sister's apartment on the reservation on the 5th.
Misty Upham Native American
Misty Upham took pride in her Native American heritage, something which influenced her acting and choice of roles (Upham appeared in many projects which addressed Native American issues).
However, Upham's heritage played a large role not just in her career but in her daily life – she was well known for her activism and her willingness to speak up about injustice in her community.
Her outspokenness about Native American issues also reportedly made some enemies for the actress.
Misty Upham's Cause of Death Unknown
As of now, there has been no announcement regarding the cause of Misty Upham's death. Very few details have been released, but according to all reports that are trending on the media, there were no signs of foul play.
Misty Upham Suffered from Bipolar Disorder
Additionally, despite the fact that Misty Upham reportedly suffered from bipolar disorder, her relatives have said that they do not suspect that the actress took her own life.
Charles, Misty Upham's father, addressed his daughter's struggles with mental health in a statement issued via Facebook earlier this week, as well as his frustration at the lack of action by the police.
August Osage County Movie Cast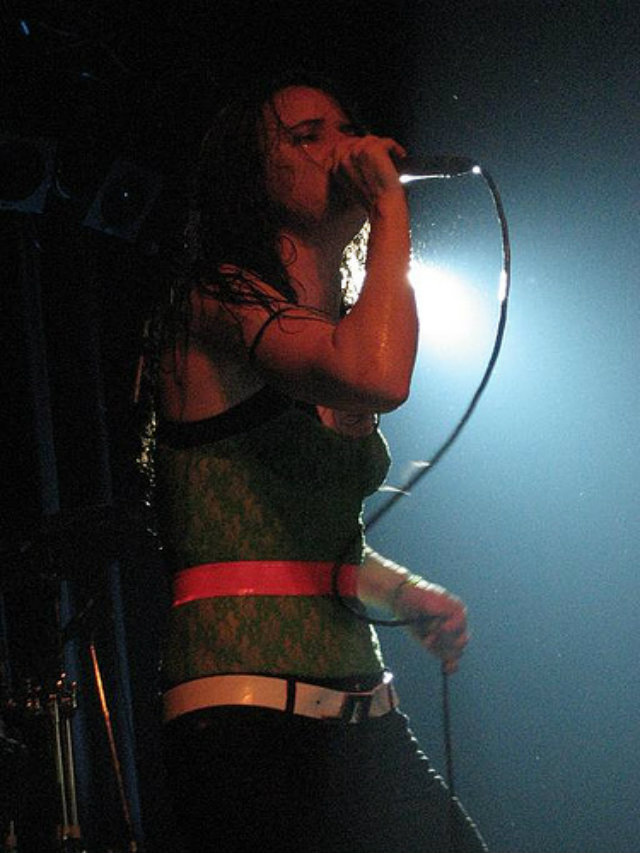 Juliette Lewis, who co-starred with Upham in August: Osage County was clearly upset after the announcement.
And she then referred to the conflicts the actress had with some members of her community, tweeting "I can't sleep. Too much darkness. I feel so sad about Misty. I know she has more to say. And about how she died," as well as "Misty told me about horrible violence she suffered on NA reservations She felt she could be murdered! Bcuz she was vocal."
Frozen River and August: Osage County co-stars, respectively, Melissa Leo and Meryl Streep also issued statements of condolences to the family of the actress, with Leo saying "Such a loss… I hope to that her talent is remembered more than any troubles we surely will never understand. She was a smart, delightful actor, a spirit wild and hungry. I know I and others are honored to have had Misty in our lives."
Streep added "All our thoughts are with her family and with her beautiful spirit."
Misty Upham's Acting Career
Upham was still a young actress, having only begun her screen career in 2002 with her appearance as Mrs. Blue Cloud in Chris Eyre's film adaptation of the novel Skins (as well as Eyre's next project, Skinwalkers).
In 2008, she portrayed a Mohawk Indian in the film Frozen River, her first leading role; her work earned her a nomination for the 2009 Independent Spirit Award.
Misty Upham also appeared in the HBO series Big Love and in 2012, she returned to the silver screen in Django Unchained (Misty Upham's Django role is Minnie), followed by August: Osage County in 2013.
Misty Upham has also played Liz in the Cake film which is also starring Jennifer Aniston as Claire Simmons.
YouTube Video-Misty Upham "Johnna" On Set Movie Interview
Auburn Police Department's Response Questioned
Upham's relatives have been outspoken about one thing: they don't feel that the Auburn, WA police department took her disappearance seriously.
Her friend Tracy Rector, speaking for the Upham family, said "The main thing her family wants people to know is that the Auburn Police Department would not cooperate in looking for Misty. There's a long history of police harassment and friction between the police and the Muckleshoot community here, and her family feels they dropped the ball and Misty perhaps would have been found if the police had taken it seriously."
Misty Upham Twitter
Although the 'Frozen River' Actress Misty Upham had told Juliette Lewis how she suffered a horrible violence and of her feeling that she could be murdered, Misty Upham didn't tweet about her fears.
Her last tweet was on October 2, before she disappeared.
Misty Upham Facebook
When the family members knew immediately that something was wrong when Upham disappeared on October 5th, her father Charles Upham wrote on Misty Upham' Facebook.
Misty Upham's family had also posted on her Facebook page, "We are doing everything within our means to bring our daughter home safe."
Misty Upham' Quote
On Misty Upham Bio (Misty Upham-IMDb), here is one of  her quotes,
I don't like interviews. I hate them. I always feel so stupid. I just go blank, even with the simplest questions. I guess it's to do with the fact that I'm a perfectionist. I don't want to say anything that I'll regret in ten years time. And I'm also painfully shy in real life.

When I'm in front of the camera, or talking to people as an actress, and not as myself, it's like I become another person. Somehow possessed with somebody who is worth talking to. Because at home people could care less about what I have to say.
Misty Upham Movies
As an actress, Misty Upham breakthrough came from her role in the Frozen River movie. Misty Upham was nominated for the award, Best Supporting Female.
Other movies starring Misty Upham include:
1.) Skinwalkers
2.) Skins
3.) Expiration Date
4.) Edge of America
5.) August: Osage County
6.) Dreamkeeper