That was very short, we didn't get it all. I'm talking about LeAnn Rimes and Eddie Cibrian's reality show series. Why was it canceled? It was only aired just one season leaving some of the viewers in suspense.
How else are they going to know the remaining of LeAnn Rimes and husband Eddie Cibrian's marriage that was being documented by VH1? Or, do you want to tell me that viewers plainly got bored watching it and therefore they rated it very low?
Of course LeAnn Rimes told us that her relationship with Eddie didn't start off like they had planned. At the time, she was still married to Dean Sheremet while on the other hand Eddie Cibrian was still married to Brandi Glanville. This had really complicated LeAnn's newly relationship with Eddie Cibrian.
In a marriage, no one else knows better what is going on between the partners other than the partners themselves and this also applies to LeAnn Rimes' marriage.
Even if there is so much publicity (including the trending topics) concerning their marriage, it's only LeAnn Rimes' husband and LeAnn who knows better than anyone else about their marriage.
Now that LeAnn Rimes' reality show series has been canceled, we might not know the interesting true story told by LeAnn Rimes and Eddie Cibrian about their marriage.
Perhaps the show could have given LeAnn Rimes and her husband Eddie Cibrian a chance to clear the misconception that exists among folks including fans about their marriage for once and for all.
You probably know LeAnn Rimes as a musician but there are little known facts about her. For instance, did you know that LeAnn Rimes prefers to text than actually talking on the phone?
Following the announcement that her reality show with husband Eddie Cibrian was canceled after the first season, LeAnn Rimes began to climb the Google trends this week.
The series that was aired on VH1 had only ran eight episodes before the network opted to pull the plug on the series.
10 Things You Should Know about LeAnn Rimes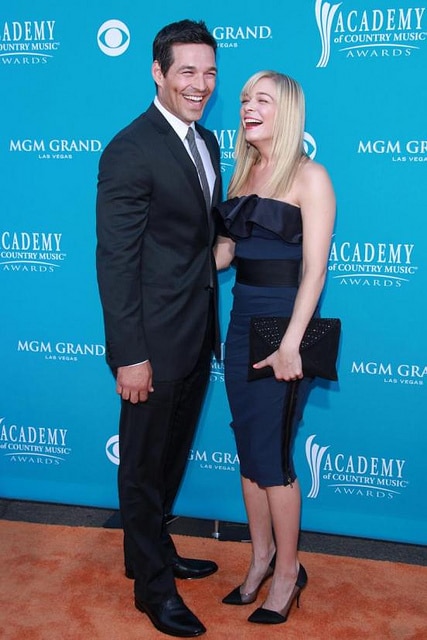 In recent years, LeAnn Rimes hasn't been a stranger to the trending topics especially Google trends, Yahoo and Twitter trending topics.
Its her countless feuds with the emotionally unstable Brandi Glanville and her return to music that have kept her in the public spotlight.
Here are some interesting facts about the talented singer.
1.) Taylor Swift Cites LeAnn Rimes as her Influence
If it wasn't for LeAnn Rimes, the biggest name in music, Taylor Swift wouldn't be.
On an interview with Oprah Winfrey, Taylor mentioned that it was after she had gone to see LeAnn in concert that she found that she really wanted to be a country singer.
2.) Her Influences are Some of the Industries Biggest Names
When asked about who her musical influences are, LeAnn Rimes has cited some of the biggest names in music. They include Reba McEntire, Barbara Streisand and Wynonna Judd.
The musical styling of each of these singers can be heard throughout LeAnn Rimes' impressive discography.
3.) LeAnn Rimes Won Star Search in 1990
At the height of its popularity, LeAnn Rimes appeared on the show Star Search and became a one time winner on the show. She was competing in the junior vocalist section of the competition.
She'd go on to be eliminated during her following performance. But that experience was a stepping stone when she'd go on to become critically acclaimed at only 13.
4.) She Suffers from TMJ
LeAnn Rimes suffers from TMJ a condition which makes simple things like singing incredibly painful. On occasion, her jaw bone will become dislodged while she is singing and she has to correct it to continue her concerts.
5.) She Sued Her Father in 2000
In May of 2000, LeAnn Rimes decided to take action against two people she placed trust in. Her father Wilbur Rimes and former manager Lyle Walker.
Between the two of them, the duo stole nearly seven million dollars from her. While the relationship between Lyle Walker and LeAnn never was mended, LeAnn would eventually forgive her father and the pair have once again become close over the years.
LeAnn Rimes YouTube Video, I Love My Father and Family
6.) LeAnn Has Always Been Passionate About Music
When she was 2, LeAnn was already tap dancing. By the time she was 5 she had managed to win a few talent competitions and decided to record her first indie album when she was only 7 years old.
At 8 she was singing for a national audience on Star Search and had her first major label album released at 13. By the time she was 14 she was winning awards and went on to have an incredibly successful career in music.
She continues to make music to this day, releasing a trio of holiday EPs over the next few years and has concurred the Holiday, Country, Pop and Hot 100 charts over the years.
7.) LeAnn Rimes On Twitter
After LeAnn Rimes' reality show was canceled, she never twitted anything concerning the cancelation. Several Twitter users started sending tweets immediately after news broke about the show being canceled. Some of the tweets were meant to taunt her.
There was also a rumor that was being spread about her being pregnant. The rumor turned out to be false as LeAnn Rimes tweeted on 14 January 2015 saying, "Wow Star Mag I'm still a cover girl lol Hysterical."
8.) LeAnn Rimes On Instagram
Instagram is full of celebrities and LeAnn Rimes is also there. She joined Instagram recently. She has few followers on Instagram compared to Twitter.
You can see some of the selfies she has posted on her Instagram account. She has also shared an inspirational quote by Kushandwizdom which says, "I am thankful for all those difficult people in my life, they have shown me exactly who I do not want to be."
On LeAnn Rimes Instagram account, there is a photo of a hand holding a magazine. The headline of the magazine reads, "LeAnna Finally Pregnant."
9.) LeAnn Rimes is Passionate About Acting
LeAnn Rimes began her acting career in 1997 in the film, "Holiday In Your Heart," based on her hit song and book of the same name.
She would go on to appear in films like Coyote Ugly, Evan Almighty and notably Northern Lights where she acted alongside husband Eddie Cibrian.
Her acting has often been applauded and she has won awards such as the Rising Star award from the Lonestar Film & Television Awards.
10.) LeAnn Rimes Net Worth, She Is Passionate About Charity
She is one of the female celebrities who are passionate about charity. LeAnn Rimes net worth being estimated at $20 million, she has never been one to shy away from a good cause. This is one of the reasons she can be heard on a number of charity singles.
This includes, "The Choice" which helped to raise 500,000 pairs of shoes for children in need, "Just Stand Up" which helped to raise awareness for breast cancer and "The Rose" which helped to rose awareness for teenage suicides.
She also suffers from psoriasis and has made numerous appearances to help bring awareness to the disease and to help others find the help that they need.
Interesting LeAnn Rimes' Books
While LeAnn Rimes' Blue album is popularly known to have earned LeAnn a breakthrough when she was 13 years-old, not all her fans are aware that some of LeAnn Rimes' songs are based on books.
She has helped in writing books. "What I Cannot Change" is a book that LeAnn Rimes has written together with Darrell Brown. It contains inspirational stories.
LeAnn Rimes published her first novel in 1997 called "Holiday In Your Heart." She wrote it together with author Tim Carter. It is an interesting story to read and it ended up becoming a movie (made-for-television movie).
Children will also find her book "Jag's New Friend" to be of great importance. It teaches them the core values of loyalty and trust . . . hanging out with the wrong company brings trouble. It's a lively jungle story.