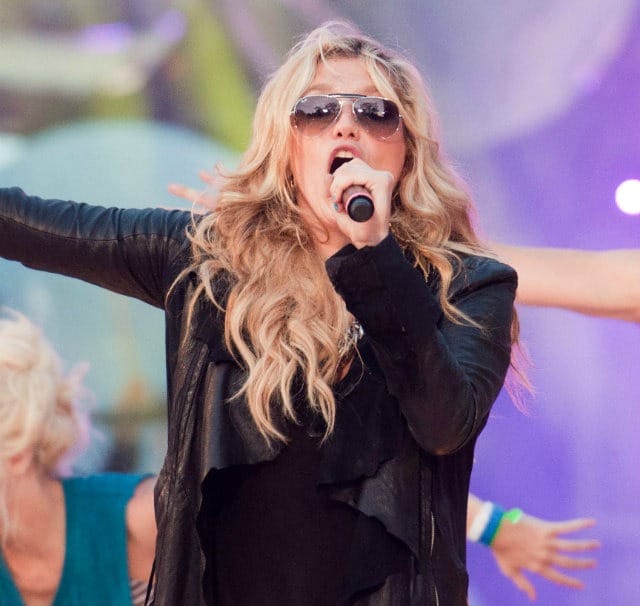 Rebranding her career, the American singer, songwriter and rapper switched her name from Ke$ha to Kesha Rose. Kesha Rose Sebert is her real name.
Kesha Rose is trending now on the internet for having opened up about the sexual and emotional abuse she has sustained from her producer Dr. Luke.
Earlier last week, Kesha Rose finally took legal action against producer Dr. Luke (Lukasz Sebastian "Luke" Gottwald) in attempt to break her contract and move forward with her career.
Dr. Luke has since countersued the young singer and called her allegations fabrications created by her mother. But there are past court documents that contradict Kesha's allegation against Dr. Luke. She was quoted swearing, "Dr. Luke never made sexual advances at me."
This is not all, there are other trending topics about Kesha Rose. Dr Luke has revealed a threatening e-mail from Rosemary Patricia "Pebe" Sebert (Kesha's mom). Her mom wanted Dr Luke to release Kesha from her contact or else she will make sexual accusation against him.
When Kesha Rose was admitted to a rehab center in January 2014 to lose weight, her mother claimed the pressure for her daughter to lose weight came from her producer Lukasz Sebastian. Patricia claimed that Lukasz Sebastian had told her daughter that she looked, "like a refrigerator." Kesha Rosa had developed eating disorder.
1.) Kesha Has Her Roots in Country Music
While dance music and rap are what she sings on stage, her foundation is in country music. Her mother is songwriter Pebe Sebert.
Some of her best known songs include, Old Flames Can't Hold a Candle to You by Dolly Parton, More Money by Crystal Gayle and Trail of Tears by Riders in the Sky.
Of course, Pebe has also written a few songs for her daughter. Timber a duet with Pitbull and Your Love Is My Drug.
2.) Kesha Rose Songs-TiK ToK Youtube Video

Kesha 2009 hit song, broke records with her debut single Tik Tok and her album Animal had the best digital sales of any album at the time. More than 14 million copies have been sold.
Since that time, Kesha Rose has scored a second # 1 hit with We R Who We R and had a string of Top 10 hits. In 2012, her music career floundered after the lead single, Die Young, from Warrior was pulled due to the Sandy Hook shootings. The singer has been in and out of rehab for depression and an eating disorder since.
3.) Kesha is a Genius
Despite her dumbed down stage persona, Kesha's IQ has been tested at 140 and her SAT score was 1500.
This just goes to show that you can't judge everything based on what you see in music videos and hear on the radio.
4.) Kesha Crashes College Classes
While some people crash parties, Kesha Rose enjoys crashing lectures at local colleges. Her favorite topic is the Cold War.
This trend started back in High School when she was so fascinated with topics and her education wasn't giving her all the information she needed, so she'd go to Belmont University and sneak into classes in the hopes of learning something new.
5.) She Broke into Prince's House
Before landing a record deal, Kesha did all she could to get her demo in the hands of famous people. This included breaking into Prince's house while he was at home.
During the day, she made her way into his house, sneaked around and located him in a room. Prince was understandably startled when she handed him her demo and then proceeded to leave.
Today, she doesn't even know if he listened to the demo she gave him.
6.) Kesha Jewelry Line
The jewelry line designed by Ke$ha Rosa is known as Kesha Rose by Charles Albert. It features edgy and eclectic designs.
7.) Her Dream Job is to be a Psychologist
Had music not worked out for her, Kesha wanted to be a psychologist. Her college of choice was Bernard and she was excited about going.
However, gaining international fame at the age of 18 and wanting to also follow in her mother's footsteps, Kesha choose to explore music instead.
8.) Kesha Has an Expensive Glitter Habit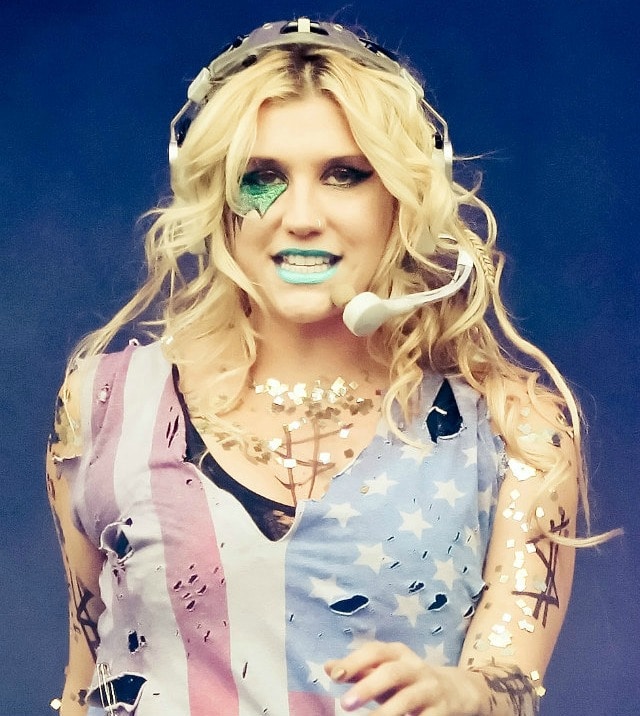 Early on in her career, Kesha stated she wanted to cover the globe in glitter. It would seem that she's taken that idea to heart.
The singer spends thousands of dollars each month on glitter. It is part of her wardrobe and she sprays it on the crowds attending her high-energy concerts.
9.) She is Deathly Afraid of Squid
While she has a fearless persona, Kesha is actually scared of squids. So much so that she won't even eat calamari, knowing that is the creature the dish is made from.
10.) Kesha Was Featured on The Simple Life
The Paris Hilton and Nicole Richie reality show, The Simple Life was about two rich girls doing the jobs of the average American.
On one episode, a young Kesha appeared with her family and instantly hit it off with the pair of celebrities 5 years before she would find fame of her own.
11.) She Appeared in Katy Perry's I Kissed A Girl Video
A year before she would become a success in her own right, Kesha Rose made her first music video appearance in Katy Perry's I Kissed A Girl video.
However, Kesha Rose remains in the background as Katy dances.
12.) She Refused to Appear in the Right Round Video
Despite singing in the chorus of rapper Flo Rida's song, Right Round and being asked to appear in the video, Kesha Rose refused.
Trying to build the Ke$ha image as she prepared the release of her debut Animal, she felt the image would be too contradictory for the brand the label was going for.
13.) Kesha Rose Twitter Handle
When Ke$ha Rose Sebert got out of Rehab, she didn't only change her name from Ke$ha to Kesha but she also changed her Twitter user name from "@keshasuxx" to "@KeshaRose."
On 23 June 2014 she tweeted, "DONT QUIT. KEEP FIGHTING. my mama knows best #risingstar"
One Twitter user tweeted to her on 28 July 2014, "I love how @KeshaRose isn't a dream crusher. She encourages people to never give up. #RisingStar." Kesha Rose then retweeted this tweet.
14.) Kesha Rose Facebook Page
Kesha has more than 34 million likes on her Facebook page.  And there is also Kesha Rose by Charles Albert Facebook page, a page about her Jewelry/Watches line.
Kesha Rose by Charles Albert Facebook page has more than 20500 likes.
15.) kesha Rose Instagram
On Instagram, Kesha has shared her photos but her jewelry line photos are posted on Kesha Rose By Charles Albert instagram (instagram.com/kesharosebycharlesalber).