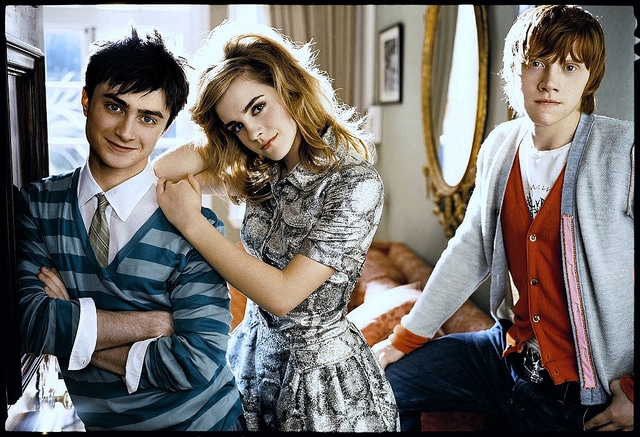 That wasn't intentional, Daniel Radcliffe almost poisoned himself. It was the antifreeze water that made him ill while filming Horns movie in Canada.
A substance was added to water in order to keep it from freezing in pipes. It is usually added to water when it gets very cold in Canada. He didn't realize that the water had been added the substance (antifreeze). Luckily, he had only taken a cup.
When Daniel Radcliffe was spotted smoking in NYC's Bryant Park while walking 12 dogs, the photo became one of the trending topics at the time. The photo was retweeted several times.
There were speculations about Daniel Radcliffe playing the role of a dog walker for the upcoming comedy film Trainwreck. Judd Apatow tweeted to end the speculations by saying, "Not true! He was just walking his dogs."
He stopped Googling about himself in order to maintain his own sanity. You see, people are asking questions on the internet about Daniel Radcliffe. Some of these questions are upsetting. Daniel Radcliffe is not gay for those folks who are questioning his sexuality.
In a past interview according to an article published by Telegraph, Daniel Radcliffe had said "some people think I am gay, which I think is awesome."
Nonetheless, Daniel Radcliffe has responded to the rumor about him being gay insisting that, "I'm not gay."
Daniel Radcliffe Rapping Video Goes Viral
Daniel Radcliffe recently found himself surging on Google Trends after rapping on Jimmy Kimmel live. Daniel was challenged by the late night host to perform, Apple Aerobics by Blackalicious.
The young actor took the challenge in stride and created a viral sensation in the process. So far, the viral video has garnered over 34 million views.
14 Interesting Things You Should Know About Daniel Radcliffe
How old is Daniel Radcliffe? Perhaps there are some facts you don't know about Daniel Radcliffe. While his rap skills are a surprise for many people he is still a man of mystery to most.
Best known for his role as Harry Potter in the famous film franchise, he has fought hard to break the youthful image and to become a respected actor in his own right.
Here are some interesting facts you likely don't know about Daniel Radcliffe who was born July 23, 1989 in London.
1.) Both His Parents Are Agents
Daniel Radcliffe was born into the world of entertainment as his father Alan was a literary agent and his mother Marcia was a casting agent.
Both his parents gave him early encouragement and pushed him to become an actor.
2.) His First Acting Role Was Sitting at a Piano
After his mother sent in a Polaroid of her five year old son to the BBC, the station cast Daniel as a young David Copperfield. Lasting about 30 seconds, he sits with a young woman next to a piano as he listens to her play and a narrator speaks about him growing up.
After he proved he could take direction, he went on to star in several other films and theater roles and eventually snagged the role of a lifetime.
3.) Daniel Radcliffe's Parents Didn't Want Him Doing Harry Potter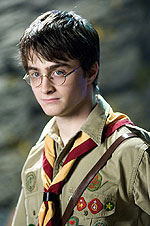 Because of the lengthy commitment and contractual requirements, his parents discouraged him from auditioning for Harry Potter.
However, his persistence paid off and he landed a role that generated him millions of dollars.
4.) He Suffers from Dyspraxia
At a young age, Daniel was diagnosed with Dyspraxia. This condition impairs his hand eye coordination.
Despite the diagnosis, he worked hard to ensure that his movements appear natural on film and has managed to overcome many of the common limitations of this condition.
5.) His Work Ethic Is Impressive
Knowing that the livelihood of people was depending on him and his role as Harry Potter, Daniel Radcliffe took his acting seriously.
He was always punctual and only missed two days in 10 years of filming. Those missed days were beyond his control when he came down with gastric flu. However, he spent time learning his lines while he was down, to help speed up the production time.
6.) Daniel Radcliffe SNL First Appearance
Daniel Radcliffe appeared for the first time on Saturday Night Live show in 2012. He hosted the show. He had introduced Lana Del Rey as a singer but she was later on criticized about her performance.
Daniel Radcliffe had to defend her saying, "I also think people are making it about things other than the performance. If you read what people are saying about her online, it's all about her past and her family and stuff that's nobody else's business."– TMZ
7.) Daniel Radcliffe Twitter
He is one of the celebrities who want to maintain his personal life private. He even avoids Googling about himself. He doesn't want to read what people are saying about him on the internet since it upsets him; he keeps away from social media.
Daniel Radcliffe doesn't have a Twitter account and he is not also on Facebook. Nevertheless, there exists a Twitter account under the name (username) Daniel Radcliffe. It was created in September 2010.
8.) Daniel Radcliffe Instagram
Many celebrities are on Instagram sharing several selfies. There are two Instagram accounts under the username Daniel Radcliffe.
Daniel Radcliffe made it clear that he wants to avoid social media. There are several photos posted on these Instagram accounts. Did he change his mind about avoiding the social media?
9.) His Favorite Harry Potter Work Was 'The Prisoner of Azkaban'
Having spent a decade living the life of Harry Potter, Daniel Radcliffe was asked which of the Harry Potter works his favorite was.
The answer was 'The Prisoner of Azkaban.' Which is the third entry in the Harry Potter series.
10.) Emma Watson Constantly Distracted Him During Filming
Emma Watson had a notorious habit for mouthing the lines of those she was working with to keep track of her own lines.
It would often cause Daniel Radcliffe to become tongue tied or to break down laughing as he would quickly become distracted with what she was doing.
11.) He Refused to Read Anything About Himself
Early on he decided to keep himself grounded and to avoid the hype surrounding him. He decided he wouldn't read articles about him, or reviews of the movies and films that he made.
He also keeps most of his private life incredibly private, saying that information about him as an actor is for the public, but his personal life is solely his.
12.) Daniel Radcliffe's was the Youngest Non Royal Individual Featured in the National Portrait Gallery
Having his portrait placed in the National Portrait Gallery, Daniel Radcliffe became the youngest person, who wasn't part of the Royal Family, to be featured in the gallery.
This is an honor that he still takes pride in to this day.
13.) The Iconic Lighting Bolt Drove Him Mad
During filming, he'd constantly scratch his forehead and remove the scar on it.
Daniel Radcliffe claims this drove the makeup department insane as they would constantly have to reapply it during the course of filming.
14.) Daniel Radcliffe Net Worth
Having started acting at an early age (10 years of age) when he was a lad, Daniel Radcliffe net worth is estimated to be $110 million. He contributes to charities such as Demelza House Children's Hospice.
He was listed as one of the riches young people in the United Kingdom. It was reported in 2013 that he had increased his wealth by more than £6 million.
Daniel Radcliffe Shirtless and Movies
He is comfortable with his body and there are photos of Daniel Radcliffe shirtless. The photos are being sold on eBay website for US $14.99. On Amazon website, "Harry Potter Women in Black Shirtless" goes for $7.99.
Apart from the shirtless photos, Daniel Radcliffe movies including "Horns" and "What If" are available on Amazon website and the good news is that you can watch them instantly.
You can also shop on Amazon for Harry Potter instant movies or watch them on devices such as Xbox, iPad, PS3, Kindle Fire etc.