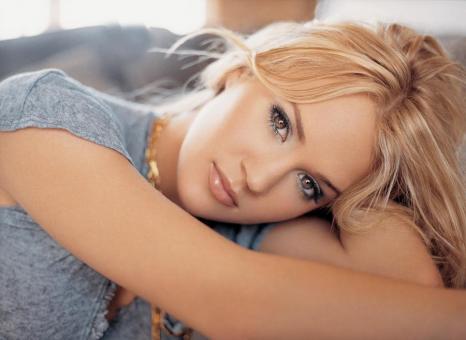 Are you a fan of country music or do you listen to country music? If you often listen to various country songs then chances are, you have listened to Carrie Underwood songs.
Of course, having won several awards, some of Carrie Underwood albums such as "Some Hearts" have become to be the best-selling country albums.
Carrie Underwood hit the top yahoo and Google trends in 2014 after her appearance on the CMA Awards and the release of the view for her new inspirational hit, "Something in the Water", which is still making waves on Country and Christian Radio.
So, what is trending now on the internet about Carrie Underwood? One of Carrie Underwood songs has hit top 10 on Hot Country Songs Chart. The song "Little Toy Guns" that has hit top 10 country songs chart was released on February 16, 2015.
This is song was not only written by Carrie Marie Underwood but she wrote it together with Hillary Lindsey and Chris DeStefano.
Little Toy Guns By Carrie Underwood, TouTube Video
10 Facts to Know About Carrie Underwood
As one of the most successful American Idol winners, Carrie Underwood has continued to make an impact on the music industry since she came onto the scene a decade ago.
Apart from Carrie Underwood songs, there is more to know about Carrie. Take some time to learn some interesting facts about this talented singer, Carrie Marie Underwood.
1.) She Received College Credit for Appearing on American Idol
Before going on Idol, she was getting a degree in Mass Communications. Northeastern State University determined that the amount of time she spent on television through the show, talk shows and in publications was enough to award her with the degree she was pursuing.
2.) Singing Wasn't Her Initial Pursuit
The powerhouse vocalist went on Idol, not expecting to win. Instead, her goal was to become a news anchor or reporter.
When she won American Idol, everything changed for her. Now, she is making music and going on world tours.
3.) Carrie Underwood Isn't a Dumb Blonde
Despite her bubbly personality, Carrie Underwood is actually highly intelligent. She graduated from Northeastern State University as a magna cum laude.
She finished her degree while working on her debut album. To this day, she still keeps in contact with her sorority sisters and routinely visits them when she isn't on tour.
4.) She Will Choose a Horror Film Whenever She Can
Her video for the hit song "Two Black Cadillacs" was inspired by the Stephen King classic, Christine. Keeping with the horror theme, she admits that her favorite movies are Halloween, A Nightmare on Elm Street and Sinister.
She also makes it a point to see a horror movie with her husband whenever she has a chance.
5.) Her First Plane Ride Was on Her Way to American Idol
Living in a small town, Carrie considered a grand adventure going into the city. Prior to her time on American Idol, she had never done anything more than drive across state lines.
When she boarded the plane that took her to Los Angeles, it was the first time she ever flown. Since then, she has become a regular jetsetter, flying around the globe.
6.) She Prefers to Have Things Organized
Carrie Underwood takes pride in having things neat and tidy at all times. In fact, besides admitting that cabinets and the fridge are well organized and planned out, there is one thing that has to be done before she can even start her day.
Her bed has to be neatly made before she does anything else. Otherwise, it will eat away at her until she has made it.
7.) She is a Vegan
Carrie is an avid animal fan and as such, she has decided to live a vegan lifestyle. Despite this, her family continues to hunt regularly and they still enjoy meat.
As a vegan, she is also sensible about eating out. If there is cheese on a dish, she doesn't go out of her way to refuse to eat cheese and dairy products as part of an elegant dish. However, at home she will not use these foods.
8.) She Sings As She Shops
While shopping, Carrie Underwood is notorious for singing and whistling songs without realizing it. It isn't until an audience is watching her that she realizes she was doing it subconsciously.
In most cases, she claims to be embarrassed about this.
9.) She Can't Swim in Places Where She Can't Touch the Bottom
Having a phobia about swimming in areas where her feet can't touch the bottom, Carrie can't swim in the deep waters of the ocean or in other bodies of water.
10.) Carrie Doesn't Like to Listen to Herself Sing
Despite the fact that Carrie Underwood songs are popularly played, she doesn't like listening to herself. While some artists will put their music on heavy rotation, Carrie prefers to avoid her own music.
Although she loves to sing her own songs, she isn't a fan of listening to herself on the radio.